How to increase mobile giving at live events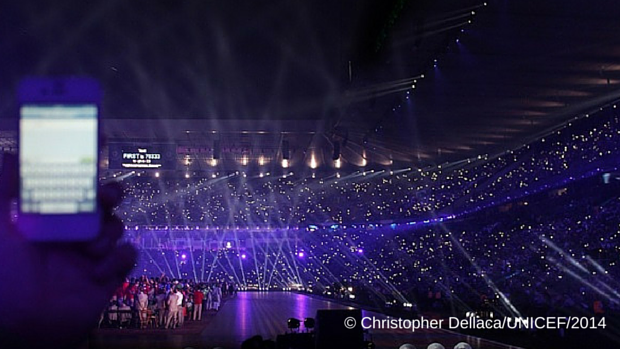 Since it launched in 2011, JustTextGiving has raised over £27 million for good causes in the UK. Oisin Lunny, music aficionado and mobile fundraising expert at OpenMarket, shares his top tips on how to ramp up your mobile fundraising at live events.
Lovers of music pastiche movies will no doubt be familiar with the classic rockumentary of "Spinal Tap". Alongside ill-shaped sandwich bread, and ill-proportioned Stonehenge models, one running joke was the necessity of using over-endowed Marshall amplifiers. Why? Because the knobs go up to 11. The knobs on the other amps only go up to 10. And as 11 is one louder then 10, ergo you need a Marshall.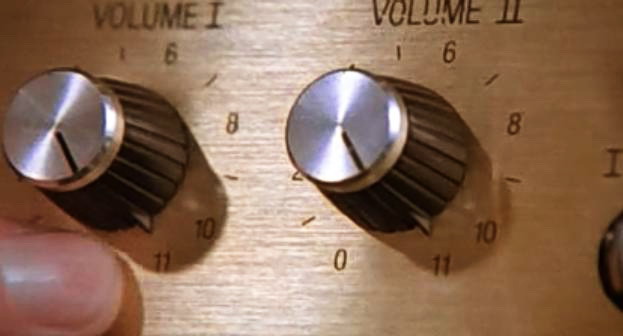 But what are the top tips for charities looking to make their live fundraising and telethon events a bit bigger, louder and more successful?
Here are some hard-won gems of wisdom from the road, learnt from some of the biggest telethons we have supported over the years.
1. Monitor the live traffic
Having a real-time understanding of what's happening means you can revise your event "setlist" on the fly. Was there a spike in donations when a particular ask was made to the audience? Repeat it later. Repeat it later still. Look for the sweet spots as they happen, and repeat them for an encore.
2. Success is about more than just one night
For big events you have big lead times, which means that you have time to run an all-inclusive campaign that peaks with the live event. Delight your fans with PR that builds up to the event, have countdowns and supporting content. It all adds to the main event, but more importantly gives your supporters many more opportunities to get involved, and to donate.
We have seen this long-term approach triggering significant additional donations around some of the large events we have underpinned, such as Sports Relief and Children In Need. Both of these charities have considerable TV coverage, however they don't just rely on that mechanism – they plan their social media campaigns and print and PR campaigns well in advance and, together with the TV coverage, they integrate seamlessly to gain as much coverage across online and offline channels to drive donations.
3. People want to donate more
We have repeatedly observed that a lot of mobile donors would like to make bigger donations, but with text giving there can be limits on the maximum amount they can give per donation. A clever way round this is to use your SMS thank you messages to remind people that they can donate again. We've found that repeat mobile donors give two and three times their initial amount, mostly within minutes of the initial donation. In the UK, we've also found that the more generous your mobile donors are, the more likely they are to opt-in to gift aid, so be sure to offer a mobile gift aid user journey as well.
Further reading
Making the world a better place through mobile engagement
Six tips for growing your audience with mobile and social
Get inspiration in your inbox!
Don't miss out on digital fundraising tips, tools and trends.
Oisin Lunny is part of the Market Development team at OpenMarket, who provide mobile engagement solutions for global Fortune 2000 companies, third sector agencies, and major charities. Oisin is passionate about using tech for good, and blogs about mobile tech for The Guardian. He spends his spare time looking after his allotment, writing film music and DJing.