7 tips for maximising peer support for your charity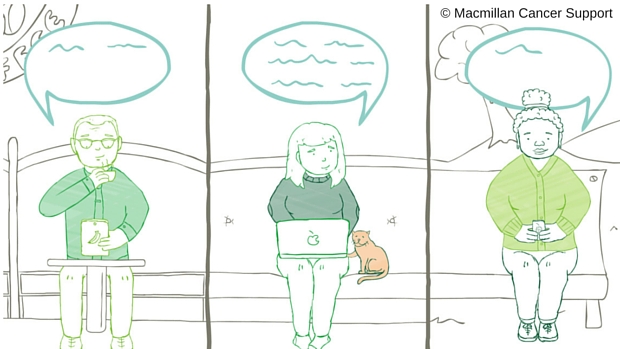 As a charity, a peer support network is an effective way of offering a branch of support which is open 24/7 and accessible from anywhere, on any device. With around 100,000 members, Macmillan's Online Community is a place for anyone affected by cancer to get and give support to each other. Jess Evans, senior online community officer at Macmillan Cancer Support, shares her tips on how you can best enable your charity's community to support each other.
Peer support has been shown to significantly improve mental health, increase knowledge and reduce anxiety, and is an instant (and in our case, anonymous) form of support. For our members, knowing there is someone out there affected by the same issues and ready to listen is invaluable.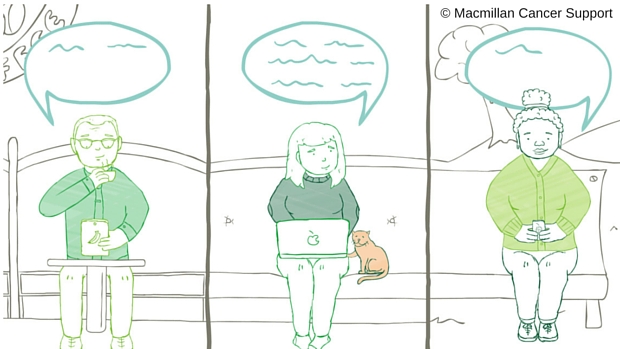 Here are seven top tips:
1. Allow all your content to be public
Allowing your content to be publicly read and easily found via Google is a way to make non-members part of a community too. Researching and reading about others' personal experiences is just an indirect way to support those affected by cancer, and still has value for readers who are seeking that information. One day these people may also see the value in contributing for themselves and become members of the community.
2. Enable empowerment
Empowerment is an important ingredient for peer support. One of the first things someone does after a cancer diagnosis is go on the internet to research. The wide range of information and shock stories on the internet can be overwhelming and frightening. Our community allows members to take control of their situation by asking questions, seeking support, advice and information from others like them in a supportive and safe environment. We encourage signposting to verified sites and information, therefore enabling members to make their own independent and informed decisions.
77% of our members agreed that they understood their condition and needs well, compared to just 58% of non-members. This shows us just how important our community is to empowering and enabling that self-support coping mechanism.
3. Keep your community supportive with moderators and superusers
Harbouring and encouraging a supportive environment is essential to growing a friendly and easy to moderate community. With over 10,000 posts it is impossible to read everything so we need some help, and that is where our superusers step in to facilitate and help manage our content.
Our superusers are volunteers known as Macmillan Community Champions. They all have a personal cancer experience and are very knowledgeable, kind and welcoming. They answer posts from new members and help them find their way around, as well as working with Macmillan to help to report spam and safeguarding issues. For many, volunteering for Macmillan is a way to give back and help others who have been through a similar experience.
4. Get new users to the right place, fast
Our New to the site group is essentially a funnel to catch all newbies, and help them get to the right place. Our community champs make sure to answer posts and signpost to the relevant groups and other useful sites and resources. We have groups for all types of cancer and experiences, such as bereaved groups, carers groups and jokes groups, which means that we try to offer a place for everyone.
If you are diagnosed with a rarer cancer type, it can prove difficult to find others to ask key questions and advice. Our community has a large audience of people affected by all types of cancer who can offer their own personal stories and advice.
5. Report and monitor your progress to see what people like
Using reporting tools to monitor your most popular content is the only way to see what is working for your community and helps you to discover the content that your members are most interested and engaged in. We have found that our most engaging content is personal and drawn from real-life experiences.
6. Read all about it! Notifications and newsletters
It is essential to let your members know what is happening in their community. As well as regular email notifications, our members can opt to have daily or weekly digests of topics in their groups, giving them a round-up of all the most popular content.
We also send out a fortnightly newsletter to all members, featuring news about chats with nurses and professionals, Macmillan events, blogs and hot topics on the community.
7. Be transparent and communicative
Humans are creatures of habit and don't like change, so bringing your members along with incremental and small changes is the best way to keep them.
By communicating any changes in advance you minimise possible disruption to the community. Treat your community members as stakeholders by involving them in the process and acknowledging their importance. Asking members for feedback and being open about new developments is a very good way to keep your community happy.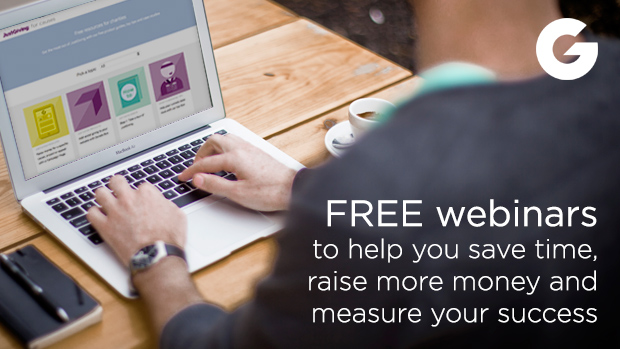 Get inspiration in your inbox!
Don't miss out on digital fundraising tips, tools and trends.
I am an Senior Online Community Officer at Macmillan Cancer Support. The best bits of my role are working with online volunteers, interacting with members of the community and increasing the retention rate of the community. I also love working on new ideas and projects and helping people affected by cancer improve their experience of using the community. I have lived abroad in China and Spain and in my spare time love to eat Korean food, watch homeland and cook.