Event fundraising tips for your marathon runners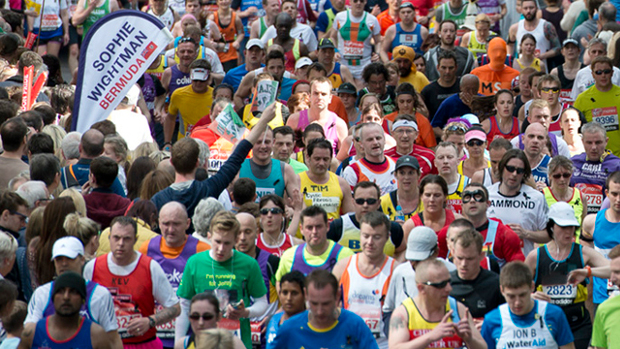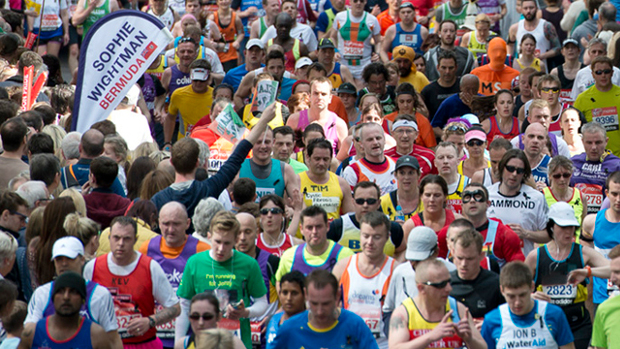 Anyone that completes a marathon deserves a huge pat on the back – I have attempted and failed twice. The training alone is a major commitment – add in a high fundraising target and it's easy to see why some don't make it to the start line.
If any of your supporters are about to run a marathon, they're on course for a major personal achievement. But they're also probably starting to feel a bit fed up of the training schedule and are running out of fundraising ideas – so now's the perfect time to give them some encouragement and inspiration.
Here are our top tips for engaging and motivating them to run and fundraise as well as possible:
Get them to fundraise online
Raising money for charity shows someone cares deeply about your cause. Creating an online fundraising page (rather than using a paper sponsorship form) makes it easy for them to share their story on Facebook, Twitter and on email. That means they can inspire more people to give and help your cause raise more money.
Build a dedicated community for your runners
Build a separate database of your marathon runners and send targeted emails that speak specifically to them. Encourage them to send in their stories and reward them by featuring them in social media posts or on your website or blog. Putting them in the spotlight will make them feel valued and motivate them to run that extra mile.
We know that when people fundraise as part of a team, people on average raise 10% more. Whether it's sending them special emails, creating a Facebook group or running monthly meet-ups, make your runners feel part of a community and share useful content.

Put yourself in your fundraisers' shoes… or trainers!
Forget about your charity and your key messages for a moment. Instead think about the kind of questions your runners are searching for online. What trainers should I wear? What's the best way to heal blisters quickly? What music will help me keep going when all I want to do is stop? How do I fundraise while training and working a full-time job? Are there marathon training groups in London I can join? If you can provide answers to these types of question, it will ensure a positive sentiment towards your organisation.
Don't re-invent the wheel
Don't worry if your charity hasn't got the resource to create new and tailored content for your marathon runners. There's lots of useful content out there already and you can help your supporters find it. Share links to interesting runner blogs and approach bloggers to write special posts just for your supporters.
Give words of encouragement
Marathon training is intense, so a few well-timed telephone calls to your runners saying "well done" and "keep going" could be the difference between them being one-time fundraisers and loyal, regular supporters.
Help your supporters to help you
The best fundraising pages on JustGiving tell a story. Encourage your runners to share their unique fundraising experiences and give them information, photos and videos about your charity so they can let people know why they're going to the trouble of raising money for you. Explain why your charity deserves support and how their donations will be used. For example £10 will buy a school desk, or £20 will help restore someone's sight.
Send top tips
Encourage your runners to update their email signatures, business cards and anything else that regularly profiles them with a quick line about their fundraising. The more involved their friends feel in their marathon training, the more likely they are to donate.
Remind your runners to regularly update their social media profiles with training and fundraising progress. Every viral share of a JustGiving page on Facebook is worth an average of £5 in donations!
Keep fundraising after the event
Around 20% of donations through JustGiving come in after people finish their event, so when you email your runners to congratulate them on crossing the finish line, encourage them to keep on fundraising – it's a good opportunity for fundraisers to update friends and family on how well they did, as well as make a final appeal for donations.
Have you got any top tips that you'd like to share? Let us know by adding a comment below.
Get inspiration in your inbox!
Don't miss out on digital fundraising tips, tools and trends.
Sally Falvey has worked in online fundraising for over 10 years, and is the Head of B2B Marketing at JustGiving. She's passionate about helping all charities use the latest technology to be more efficient and raise more money.