How to move your end-of-year appeal online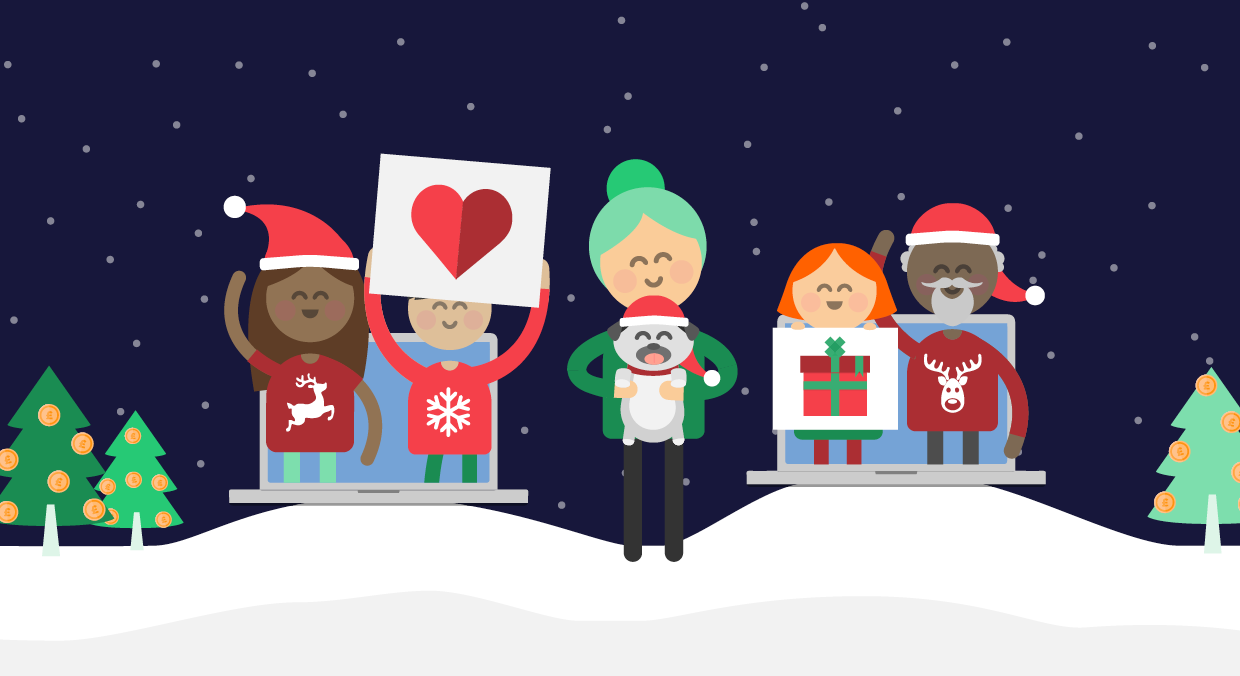 December seems to come around faster every year and despite the UK's recent heatwave, it's time to look ahead and plan your end-of-year appeal. We know that this year Christmas fundraising will not only be more important than ever for charities, but that it's also going to look very different as well. In our recent webinar 'How to run a successful Christmas appeal this year', 80% of attendees said they were having to adapt their annual Christmas appeal due to the pandemic.
If you need to change your appeal this year and move activities online, then we can help. We've rounded up some campaign ideas for inspiration, as well as tips on how you can make the most of the resources available on JustGiving.
Create a Campaign Page for your appeal
Start by creating a Campaign Page on JustGiving, having the page act as an online hub for your end-of-year appeal. Make sure that you take full advantage of all the free features that are available to you as these will help your page to stand-out from the crowd. You can incorporate your charity's branding into the Campaign Page, as well as on any associated Fundraising Pages, plus you can add engaging content such as photos, quotes or videos, using them to let your supporters know exactly how they can make a difference this winter.
'Tis the season to livestream
Earlier this year we shared the very exciting news that you and your supporters can now livestream activities on Fundraising Pages. This means that if you typically plan a Christmas event with an audience, such as a carol concert, you can continue your tradition but in a virtual setting. All you need is a camera (most phones have great quality video built in) and an internet connection, you can then connect your streaming platform of choice (such as YouTube or Twitch) to a JustGiving page. It might not be quite the same as an in-person audience, but livestreaming opens up your event to larger audiences from across the country – or world, depending on where your supporters live! Plus, by showing the event on your JustGiving page you can ask people to donate whilst they watch.
Virtual Christmas collections
Whether it's at your local town's light switch on or in the ticket office of a train station, bucket collections are a staple feature of Christmas fundraising and this year doesn't have to any different. If your charity has a JustGiving account then you have access to free, personalised QR codes which link to your Campaign Page, which is perfect for arranging a virtual bucket collection. Read more about JustGiving QR codes and how they work here.
QR Codes can be shared across digital channels such as social media and in emails, or through offline channels such as fundraising packs, direct mail, printed posters and shop windows. This means that you can position QR codes and a clear ask in all of the places that you would have positioned bucket collections in previous years.
Santa Claus is coming to Zoom
By now, it's safe to say most of us are familiar with virtual meet-ups through Zoom, Teams or Skype. You can use them to facilitate larger fundraising events, such as quizzes, or you can be a bit more inventive and arrange special calls with Santa. You can sell tickets, or ask for proof of a donation, and in-exchange arrange a special call with Santa. It's a fun way to keep the Christmas magic alive for the younger members of your family. If you need a hand with organising your event, then check out our guide to creating virtual events here.
Strava fun runs
Santa Dash and Christmas Pudding fun runs are a staple feature in most charity event calendars. You can still encourage your supporters to dress up and do a solo run thanks to JustGiving's integration with fitness app Strava. Strava allows your runners to track their distance and then upload it directly onto a Fundraising Page for all of their friends to see, so you can still launch a run and set a fixed distance but ask people to complete the challenge in their own time.
Create a bespoke fundraiser experience with help from our Digital Services
If you want to create a bespoke experience for your supporters, or if you have a virtual fundraising idea that you think could benefit from it's own microsite, then our in-house Digital Services agency have a range of packages that can help. You could choose to create a single page microsite to launch a bespoke, branded interactive campaign. The pages are directly integrated with JustGiving so you can show live fundraising totals, leaderboards and clear call to actions asking people to create a Fundraising Page or donate to the Campaign. Our Digital Services Team can also create multi-page microsites which are perfect for any challenge events you are planning to move online, including Santa Runs and Jingle Bell Jogs. Multi-page microsites also offer the option of custom branded Fundraising Pages, gamification through fundraising badges and total distance leaderboards.
Jingle all the way (to your fundraising target)
For extra support, advice and practical tips on how to plan and execute an amazing year-end appeal, you can:
Get inspiration in your inbox!
Don't miss out on digital fundraising tips, tools and trends.
Lauren Levy is a Customer Success Manager at JustGiving. She's passionate about helping charities make the most of their JustGiving account and working with them to raise more money.