How to solve the non-profit employee disengagement crisis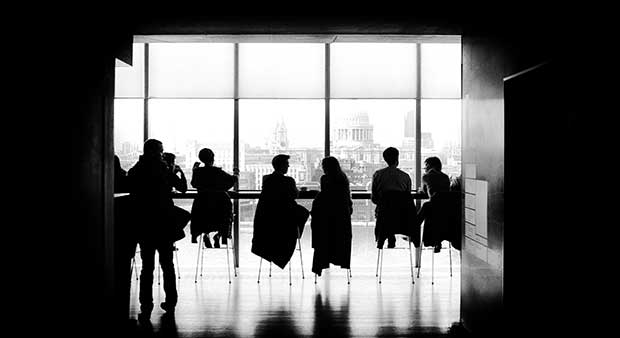 Employee engagement is important for every business, but it's crucial to the success of non-profit organisations. After all, employees expect more from leaders working toward thebetterment of society. Subpar engagement means employees are less likely to put forth extra effort, preach organisation love, or stay employed in their current roles.
My company, Quantum Workplace, recently surveyed 440,000 employees within 5,500 organisations for our 
Engaging Non-profit Employees
 report. The results found that, in 2015, only 58 percent of nonprofit employees reported being engaged, compared to a 65 percent average across all industries.
An even bigger concern in the non-profit arena is their national average for hostile staff members remains at an overwhelming 3.4 percent. Hostile employees with negative attitudes can bring downthe morale, productivity, and motivation of others.
Take a look at the three top reasons there's still disengagement and hostility in your nonprofit organisation:
1. Lack of diversity and inclusion
Having a diverse unit of team members will help your non-profit organisation better relate with the community they're aiming to serve. Unfortunately, when Nonprofit HR asked 443 non-profit organisations about their strategy in the 
2016 Non-profit Employment Practices Survey
, they found 55 percent of small non-profit organisations do not have a diversity and inclusion strategy.
Featured as one of our 
Best Places to Work
, the 
Boys and Girls Club of Danes County
 is a perfect example jumping into action when diversity and inclusion issues arise. By using surveys with questions directed at tackling employee engagement head-on,they allowed employees and volunteers the opportunity to give valuable feedback. Leaders were then able to see what was lacking and how to improve the issues for their organisation.
Solution: When asking for feedback, be direct. Have an open discussion about how well employees feel the organisation's diversity represents the community they're working in. If diversity is present, do they feel inclusion is being addressed? What dothey think  the organization can do to improve inclusion?
Workplace culture is especially important for non-profits who wantto focus on diversity and inclusion efforts. Customise your work environment to match the varying cultures of employees. Try adjusting or adding benefits like remote work opportunities, paid time off, or a flexible work schedule to spend more time with family. You might be surprised how much additional benefits will increase productivity and motivation.
2. Little opportunity for growth
Retaining staff under 30 remains the biggest issue among retention rates, according to the previously mentioned Non-profit HR survey. Since millennials have fully hit the workforce, and Gen Z is close behind, it's necessary for non-profits to increase growth opportunities for new and current employees.
Millennials want to do meaningful work, take on leadership roles, and engage in professional development — in fact 87 percent of millennials say job development is important, according to Gallup's 2016 
What Millennials Want From Work And Life
 report. This makes non-profit work their perfect environment — but without a feeling of growth, retention will remain at a lull.
Solution: This new generation of talent wants to know what they're doing right, and where they can improve so they can grow and advance within their career. Implement a 360-degree feedback system to share positive and constructive feedback in a timely manner. Even smaller improvements will give them a sense of making positive growth. Allow millennials to share what support or tools they need in order to perform at their best.
After realising their employees weren't receiving the necessary tools to evolve, the 
Nebraska Families Collaborative
 began searching for new engagement initiatives. They began taking employee surveys and engaging in more one-on-one performance discussions to truly understand what their employees needed to perform at their best. It wasn't until they began real time assessments that the organisation realised what their team was missing. Since then, they've had over 550 performance conversations and there's been an 11 percent increase in employee satisfaction.
3. Absence of trust
What's a relationship without trust? Not a very good one, and the same goes for the relationship between employers and their employees. The Engaging Nonprofit Employees report shows only 58 percent of nonprofit employees report a strong or strong-leaning ethics culture.
This high percentage of distrust is a major issue because our survey data shows trust in nonprofit leadership ranks as 2015's second highest engagement driver. Confidence in top executives drives retention rates, but those who don't trust leadership may not be performing at their best, bringing hostility into the workplace and putting retention at risk.
Solution: Use feedback to turn the tables on trust at your non-profit. Taking surveys, requesting feedback, and having one-on-one meetings shows employees the organisation is interested in hearing their opinions. However, trust doesn't begin to flourish until feedback-based change begins to happen. Once these changes are underway, communicate updates about employee input. Doing so will make everyone aware of the strides leaders are taking to better themselves, the company, and their employees.
In fact, the 
Goodwill of Central Arizona
 did just that. When they received feedback from 1,063 employees, they jumped into action. Goodwill's leadership began sending progress updates linked to employee feedback, ensuring staff knew they were heard and are valued. Hearing from their employees helped the Goodwill realign with their core values, increase retention, and improve employee engagement.
When organisational leaders show their personal investment, employees are more likely to trust their ability to lead them — and the non-profit's mission — to success.
What solutions have you tried to engage nonprofit employees? Let us know!
Greg Harris is the president and CEO of Quantum Workplace, a company dedicated to providing every organisation with quality engagement tools that guide their next step in making work better every day. You can connect with Greg and the Quantum Workplace team on LinkedIn, Twitter, and Facebook.
Get inspiration in your inbox!
Don't miss out on digital fundraising tips, tools and trends.