How to use A/B email testing to drive engagement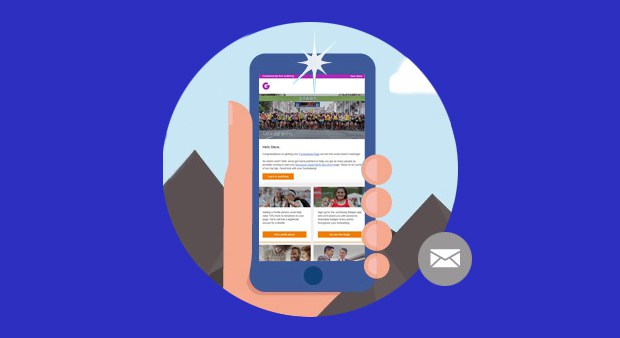 In a post-GDPR world, it's more important than ever to look after those hard-earned opt-ins and make sure that people don't hit the unsubscribe link in your emails. But what metrics should you be tracking to make sure people are engaged and enjoying your content? And how can you keep improving to make sure more people in your email database continue to read, and enjoy, your emails?
What is A/B email testing?
A/B email testing, also known as split testing, is when you create two versions of the same email campaign and send each one out to a portion of your contacts. It can help you to understand the type of content your audience prefers to engage with. Open and click though rates are the most reliable ways to measure success and the larger your data list, the easier it will be to accurately identify trends. You can still test with smaller databases – just ensure that you repeat the tests so you're confident you can trust the results.
Most email service providers (ESPs) have testing functionality built in, so they can automatically run reports or segment data for you. Some also have smart tools that enable you to send tests to 20-30% of contacts and then the winning email to the remainder – that way you know you're sending the best version to the majority of people, although this is something we would only recommend if you have several thousand contacts. If your contact database is smaller, it's best to stick to splitting it 50:50 and repeating your test a few times.
Starting your testing
The key element to A/B testing is only changing one thing at a time. For example, you might test two subject lines to see if one can increase your average open rate, but you wouldn't do this AND test the day of the week you're sending the email. Having just one variable at a time so you can easily identify what change has caused what response is the key to smart A/B testing. Here are some things you can do to get started:
1. Subject lines
The subject line is the first thing supporters see when they open their inbox, so you want it to make an impact. You should look at both what you say and how you say it. For example, Experian reported that 56% of brands saw higher open rates when they used emojis in the subject lines.
Variables you can test: text only, emojis, statistics, emotional story, personalisation
2. Call to action
It's not enough to ask people nicely to click on your links, you want them to feel instantly compelled to do it. Many of us choose to place our call to action in a button, in which case you need to take the aesthetic into consideration. HubSpot tested the reaction of a green and red call to action buttons and discovered that red had 21% more interactions.
Variables you can test: passive voice, active voice ('please make a donation' or 'make your donation now'), button and link colours, button size
3. Time of email sends
We all know that our inboxes can quickly fill up so it's important to send campaigns at a time when people will actively be checking their emails. Your email platform will have scheduling functionality, make the most of it.
Variables you can test: time of send, day of send
Use your learnings
Pay attention to the data! By looking at your open and click through rates, and the results of your tests, you'll see that your supporters are signalling to you what they do and don't like. Keep looking at your results, improve your content based on what you can see people find engaging and you will see a consistent improvement in the performance of your emails..
Get inspiration in your inbox!
Don't miss out on digital fundraising tips, tools and trends.
Toni Gregory is a Content Marketing Specialist and B2B copywriter.