How to use technology to empower remote workers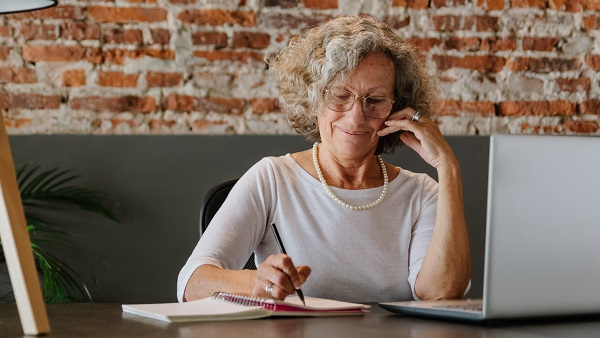 Remote employees are on the rise. It's new parents working from home, outsourced help from agencies, and all sorts of independent contractors living wherever they want. Remote working has made recruiting niche skills or specific personalities a walk in the park. Emily Casson, Digital Marketing Manager at Cats Protection, has found that offering remote working for jobs at the charity has opened up recruitment to a phenomenal pool of people.
On the flip side, it has upset traditional management and made it a trifle more complicated – but only if we work with outdated processes. Let's look at some of the ways we can adapt to remote working.
Technology is at the core of successful remote work
There are so many productivity, communication, and project management apps. I mean thousands in every category. It's easy to drown in that sea of "must-have" technologies. But technology is still crucial to making remote work a success – it's just a matter of choosing carefully.
There are three areas I think are vital: communication, file organisation, and task management.
1. Communication – Slack
Instant messaging is a cornerstone of modern business. Email is not convenient for conversations, and less so for sharing files. Slack users can make unlimited "channels" for specific teams: marketing, sales, management, and the Friday Beer Club can all talk freely without distracting anyone else.
It's also packed with integrations with apps like Google Drive, so sharing files and updates is easy. For daily communication and sharing updates, Slack is first class.
Communication – Zoom
For me personally, Skype is a bit of a faff; Zoom is the kingpin of video calling. Unlimited participants, sharing screens, excellent quality – it makes global meetings genuinely simple and even the free plan can support up to 100 participants on every call!
2. File organisation – Google Drive
Google's overarching suite of cloud-based business tools is called G-Suite – it's excellent. But within this, Google Drive itself is just too good not to make this list.
Everything you can do with Microsoft Office (Word, Excel, Powerpoint, and the other ones) you can do with Google Docs. For me, it's also much more intuitive and easy to use. Collaborate easily, share everything, and store it all using Google Cloud. For managing files and creating content, it's exceptional. Google Drive is also free for anyone to use!
3. Task management – Trello
How your business assigns, monitors, and reviews tasks is your call. There's a thousand and one ways to do it. As a remote worker myself, my preference is to simply have tasks assigned Kanban-style using Trello: create a card (e.g. "Draft new lead generation emails"), add any extra notes, whack on a due date, and that's it.
I'll get notified (or not, based on my current settings! 😄) and can view these tasks anytime, and even order them by priority. It's a simple, effective way of assigning tasks. When a job's done, I mark it done.
Here's some great examples of Trello boards to help bring that to life.
This approach does require your staff to take some ownership over their schedule, but that should usually be encouraged anyway.
Best practices to complement your new tech
All the technology in the world won't make remote work 100% effective. Add in some good approach and processes, however, and things will start to really click.
Accept asynchronous communication
You wouldn't get up from your desk every 5 minutes to pester Mary with questions – she's clearly busy! So why is it okay on Slack or email? Many remote employees work best in a bubble of concentration (in fact, all of us do, whether we realise it or not) and the incessant barrage of distracting Slack messages annihilates productivity.
Give your team the freedom to communicate asynchronously. Let them disable all notifications for 2 hours so they can actually work and then reply later. They're not being aloof or rude: they're being cost-effective and productive. Discourage that insane "always on-call" attitude within your team; it lets distraction fester like a disease, eating away at productivity.
Encourage effectiveness over busy-ness
The world is waking up to the idea that "busy for busy's sake" is not just unproductive and vain, but also unhealthy. Your remote team is a collection of individuals: some work best by starting at 10am, others in total isolation from distractions, or by taking Friday afternoons off to chill with their kids or play Xbox.
"Time spent at desk" is not a synonym for "productive output".
Good remote workers know how they work best. Let them take the reins and demonstrate this to you: if they do, and the work is good and on-time, then let them do whatever makes them tick!
Build your own process
Despite all the articles on Google, there's no "best way to manage remote workers". There are certainly better and worse approaches on average, but the minutiae of how you get the best out of your team is up to you.
Give it some real thought. Without adapting, can your company make remote working a success? Is there any reason not to adapt, anyway? Why do you do things the way you do?
Invest a little time in figuring this out, and accept it might be an iterative process. Investing in useful technologies and adopting some best practices is a good start, but getting remote teams to really work optimally within your unique business might take a little time.
Try to enjoy the journey!
Get inspiration in your inbox!
Don't miss out on digital fundraising tips, tools and trends.