How we're helping charities fill their London Marathon 2023 charity places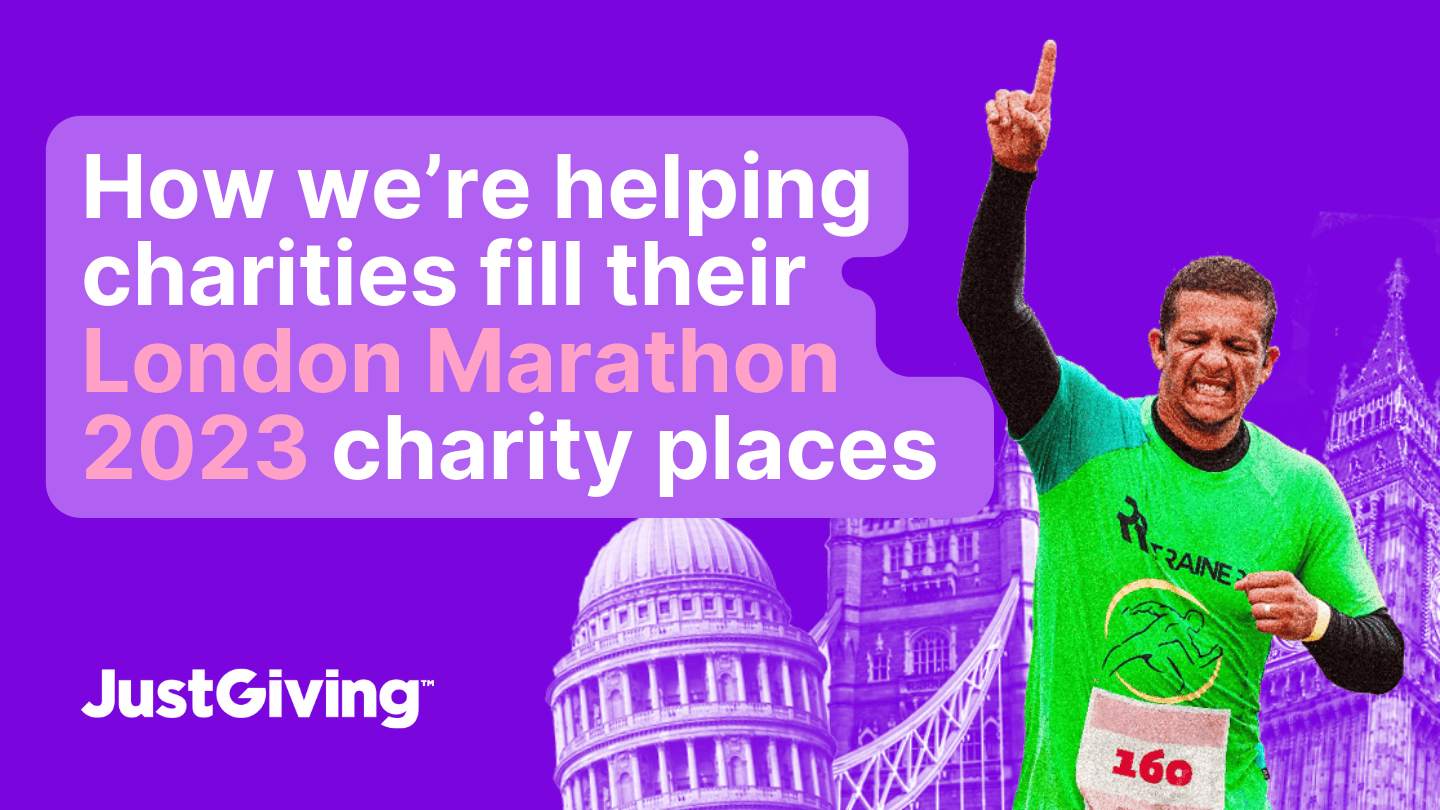 Every year, lots of charities are given a set number of TCS London Marathon entry places through the Gold and Silver Bond schemes. This gives charities an amazing opportunity to recruit supporters who are willing to take on the challenge of a lifetime, whilst agreeing to raise a minimum amount of money.
Our new application portal makes it easier than ever for you to find London Marathon 2023 runners. All you need to do is add the number of places you've got and write a short description telling people why they should run 26.2 miles to bring in donations for your cause.
Here at JustGiving, we're proud of our fantastic fundraising community, who continually dedicate their time and effort to raising money for the causes they care about.
Over the years, we've matched hundreds of charities with runners to fill their London marathon places, and we're excited to continue this year.
Get involved
In three simple steps, tell us the name of the charity you work for, and how you want people to apply, and leave the rest to us.
Search for your charity here
Confirm your identity with your work email address.
Tell us a little bit more about your charity and how people can apply to run for you (don't forget to include a link to your website).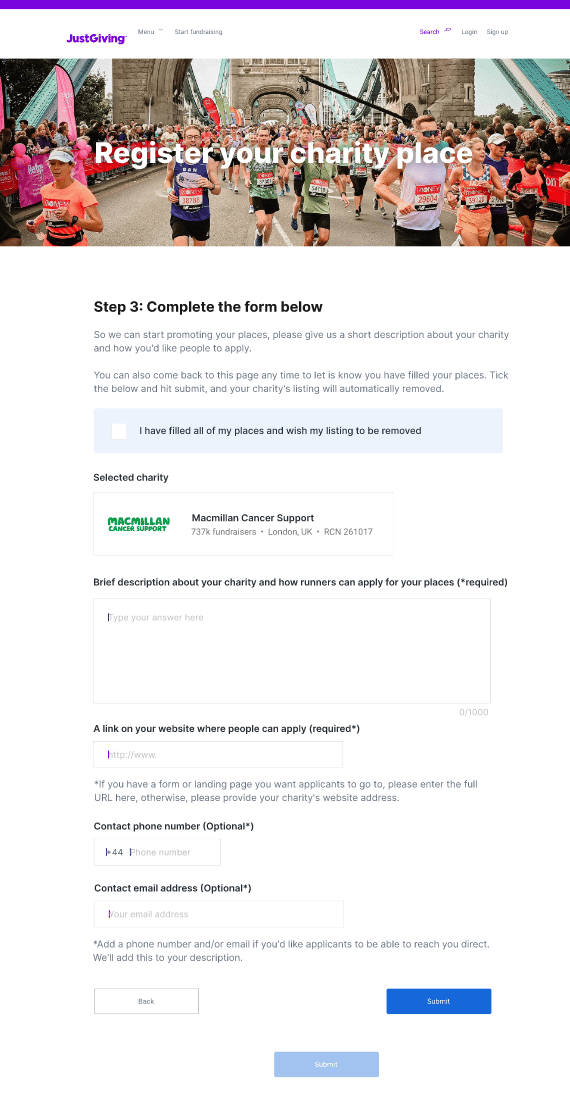 We're donating £5 to your London Marathon runners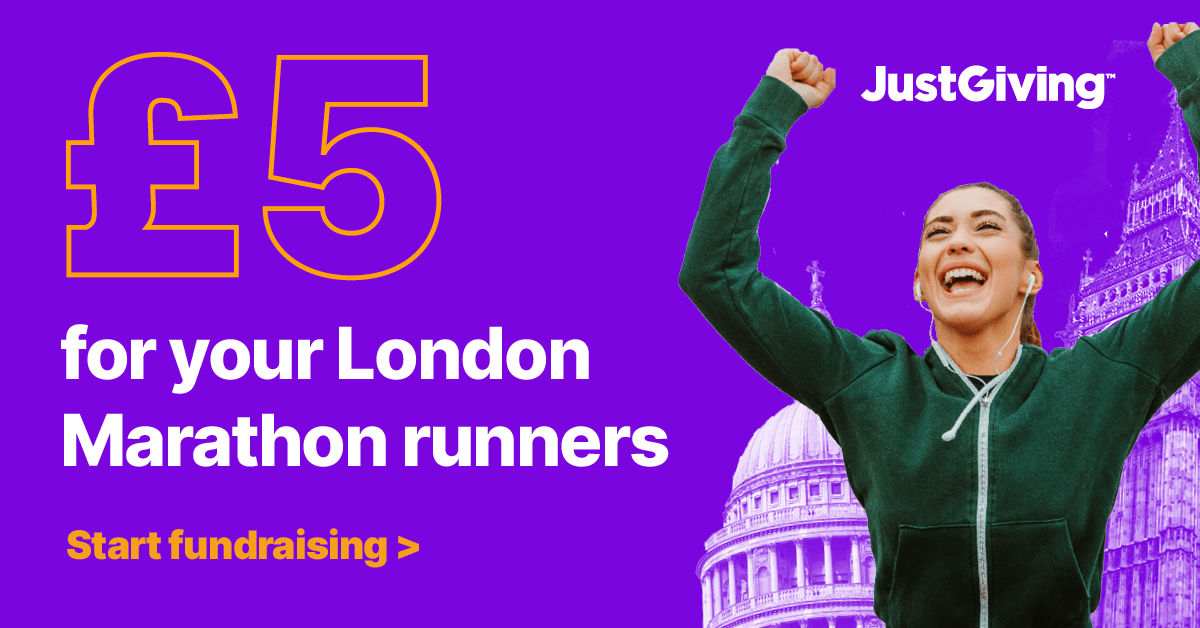 Once you've offered your runner(s) a place, help them get their fundraising journey off to a flying start by encouraging them to set up their JustGiving page. The best part? We're offering a £5 donation to the first 3000 London Marathon fundraising pages set up on JustGiving.
The easiest way to make sure your runners get the donation is to send them to this page. Here they'll need to click the 'Start Fundraising' button to create their JustGiving page. What better way to start their London Marathon journey?
Get inspiration in your inbox!
Don't miss out on digital fundraising tips, tools and trends.
Lucy is our Marketing Manager. She helps drive marketing leads and page creation through digital acquisition, and is responsible for developing marketing strategies based on insight and data.