How we're helping your London Marathon runners raise more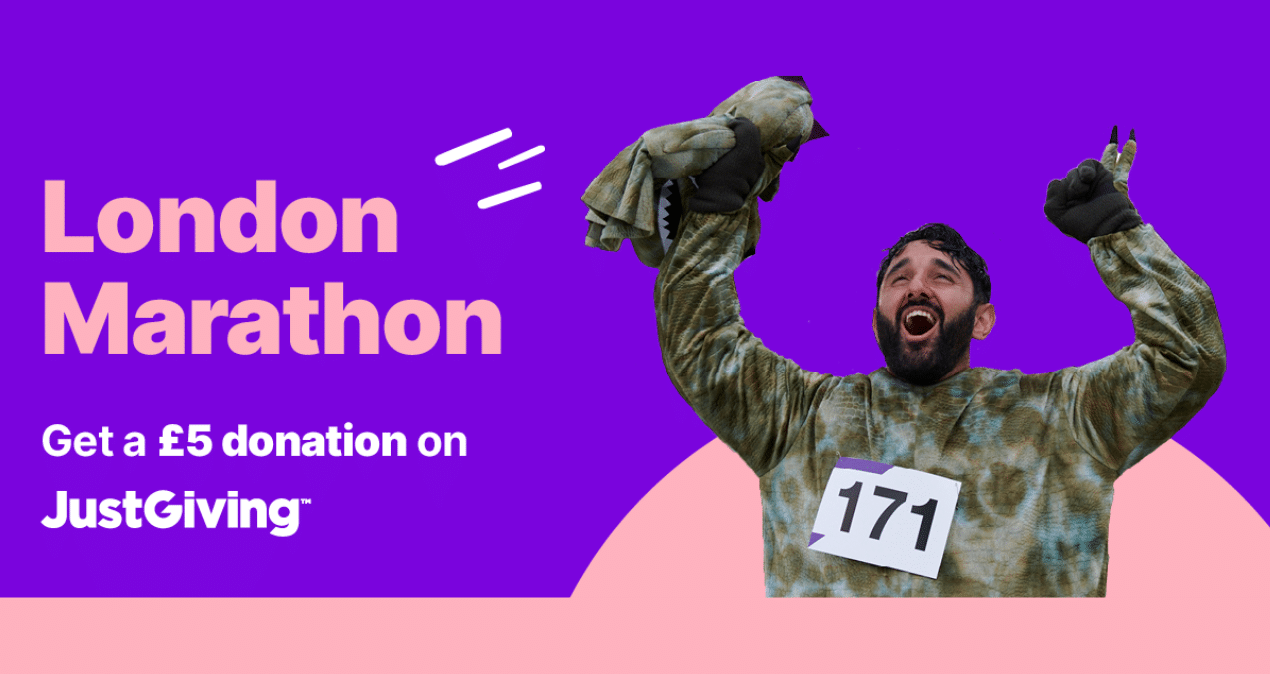 Giving feels good. That's why we're giving a £5 donation to the first 10,000 London Marathon 2022 pages created.
It's part of our mission to help our charities and their fundraisers raise more. We know from previous testing that kickstarting pages with a £5 donation helped fundraisers go on and raise £118 more.

So, on February 17th we launched our £5 campaign. The first 10,000 fundraising pages created on JustGiving for the TCS 2022 London Marathon qualify for a £5 donation on us. It couldn't be easier, just send your runners here to create their JustGiving page, then we'll do the rest.

 
If you're using a charity campaign this year, you can share the deep link with your runners – just make sure it's linked to the right London Marathon 2022 event. 
Want to get your runners a £5 donation?
It's easy to get started. In fact, there's just 3 simple steps:
Let your runners know
Tell your runners that they can get their first donation from JustGiving and get their fundraising off to a flying start.
Help them set up their page
Share your London Marathon 2022 campaign with your runners or simply send them this handy link –  just.ly/3spOscF.
We'll donate to their page

We'll donate £5 to their page automatically. There's nothing you need to do!
Do you have charity places for the London Marathon 2022 left to fill?

Our new Charity Place Application Portal is now live. Here you can create a personalised application form and manage your charity place applications all in one place. 

And remember, there's nothing we love more than helping our charities use our tools to get great results. If you're looking for advice on all things London Marathon, you can book a call with our Customer Success team. 
Get inspiration in your inbox!
Don't miss out on digital fundraising tips, tools and trends.
Lucy is our Marketing Manager. She helps drive marketing leads and page creation through digital acquisition, and is responsible for developing marketing strategies based on insight and data.