How we're helping your London Marathon runners raise more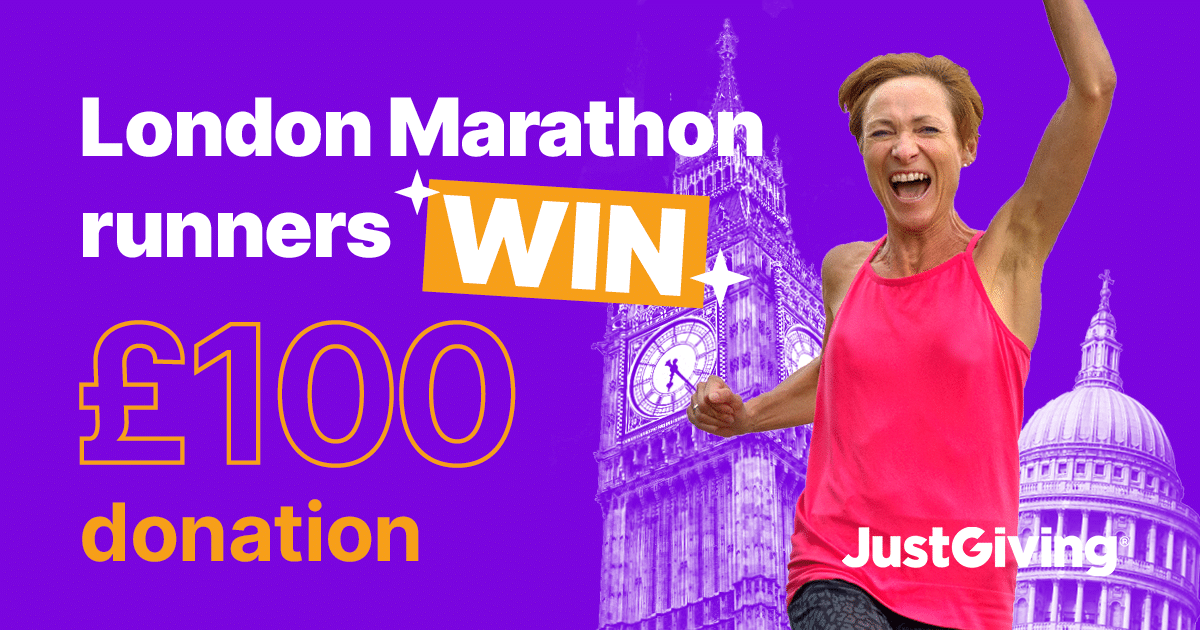 Giving feels good. That's why, every week we're giving away £100 donations to London Marathon fundraisers.
This comes after we donated £5 to the first 10,000 TCS London Marathon 2022 pages created and is part of our mission to help our charities and their fundraisers raise more. We know from previous testing that kickstarting pages with a £5 donation helped fundraisers go on and raise £118 more. 

So far, over 12,500 people have already chosen JustGiving for their 2023 London Marathon fundraising, supporting almost 1,000 charities. By promoting JustGiving as your fundraising platform of choice*, your runners will benefit from:
About the £100 giveaway
From January 1st 2023, every donation your runners receive counts as a competition entry. We'll automatically enter them into our weekly draw, and the more donations they get, the more chances they'll have of winning! So it's more important than ever to encourage your runners to share their page.
If you're using a London Marathon campaign page this year, you can share a deep link with your runners – just make sure it's linked to the right London Marathon 2023 event (the official event ID we're using for London Marathon 2023 is 6202477).
There's nothing we love more than helping our charities use our tools to get great results. If you're looking for advice on all things London Marathon, you can book a call with our Customer Success team. 

*You can promote JustGiving for your 2023 London marathon fundraising. You and your supporters are free to choose the fundraising platform that works best you – it is not compulsory for you to use Enthuse.

Last updated: Tue 17 Jan, 2023
Get inspiration in your inbox!
Don't miss out on digital fundraising tips, tools and trends.
Lucy is our Marketing Manager. She helps drive marketing leads and page creation through digital acquisition, and is responsible for developing marketing strategies based on insight and data.