How WorldPay made their first fundraising initiative a reality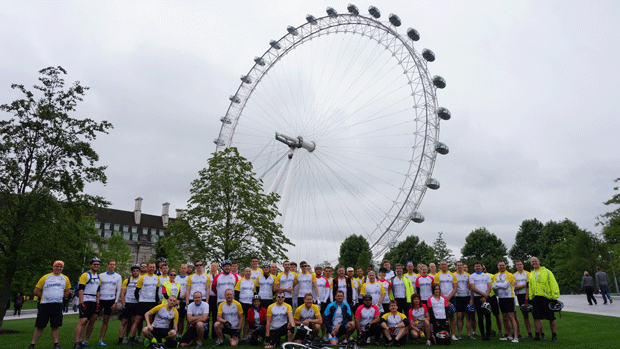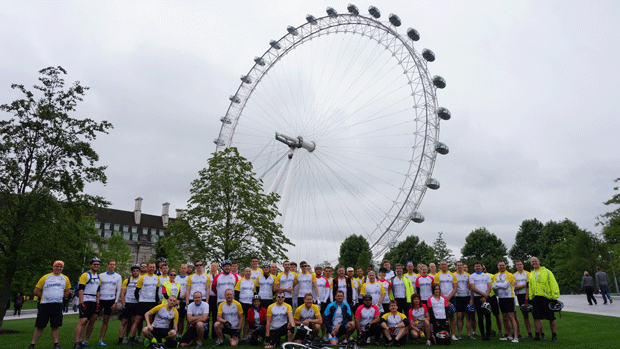 Leading a fundraising initiative can be a daunting task, but if you have a great team with passion and drive to make it happen, it's incredible what can be achieved. For their London to Paris bike ride, WorldPay set their fundraising target at £50,000 but in the end raised over £90,000 for three great charities: Make-a-Wish, Great Ormond Street Hospital Children's Charity and Haven House Hospice. WorldPay's relationship manager, Emma, shares her top tips on how to turn your fundraising initiative into a reality.
1. Make it happen
The excitement can quickly wear off when you realise the daunting task ahead, but there's something to be said for taking action and not sitting on your great idea. But before you take it to your executive team, you need to make sure you have a clear aim and how this will benefit your organisation as a whole.
By concisely planning each stage, outlining who we would need to involve and what resource we would need, it gave everyone a clear idea on what we wanted to achieve. Furthermore, it meant we could give an idea of budget.
2. Make it real
We wanted to make sure everyone involved was engaged and aware of the aims of each of the charities. So we held a meet and greet event at the London headquarters, where all riders and staff could chat to the charities to learn about the impact their fundraising efforts would have on each organisation. The representatives from the charities shared their stories and by promoting the event around the company, we increased awareness of the bike ride, which had a positive impact on the donations we generated, not only in the UK but from all our offices globally.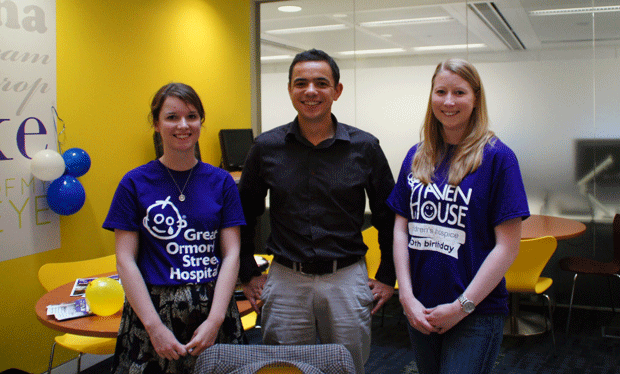 I found forming a close relationship with the charities was also essential as they had the experience of being involved in similar initiatives with other companies – their experience and guidance was invaluable. For further inspiration the fundraising team attended a presentation hosted by JustGiving, who gave us some awesome tips on how to capitalise on social media and opened up a forum to share ideas across the group. Best of all, we hosted this courtesy of Great Ormond Street Hospital at their London location, so again we brought the cause to life.
3. Make it competitive
Lucky for us, our eCommerce chief executive officer (CEO) was 110% behind the bike ride and was our main sponsor on the board. However, he went one step further and offered a prize for the top fundraiser. By using the JustGiving company page, we were able to host a leaderboard giving each fundraiser incredible motivation to see how much they could raise.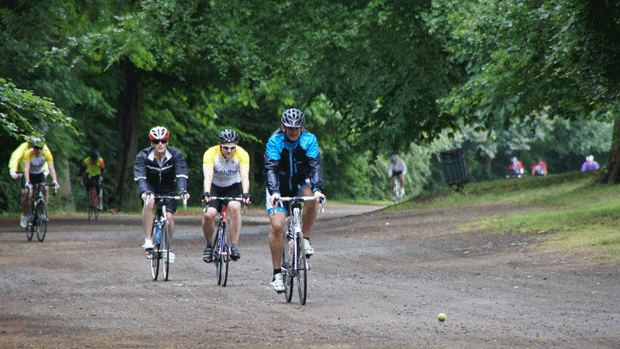 4. Make your creativity pay
With other awesome fundraising initiatives like the London marathon, it can be difficult to break through the fundraising barrier. But it can be done and all you need is to add a bit of creativity in the mix.
Our champion fundraiser really thought outside of the box. Taking advantage of the wonderful British summer, he organised a funday as part of a fete in his local village. From cakes to wheelbarrow raffles he covered it all and raised over £2,000 on that day alone.
A team in our Newcastle office took the theme of London to Paris to heart! The four of them hosted "Friday Fun Days" ranging from French Food Day to Sports Day. By getting the whole office involved they promoted the message across the north and showed that even if you're not actually taking part in the cycle ride, you can still be part of the fun.
5. Make it happen 2014
I was overwhelmed by the success of WorldPay's first charity fundraising event and humbled by the collective effort of each and every fundraiser. The belief in making something happen from nothing caught the eye of our group CEO and all I can say is, bring on 2014!
I know that taking your idea to the board can be daunting, but alongside two other colleagues we made it happen for WorldPay. If you want any advice on how to pitch your first fundraising initiative or ask for hints or tips, just let me know.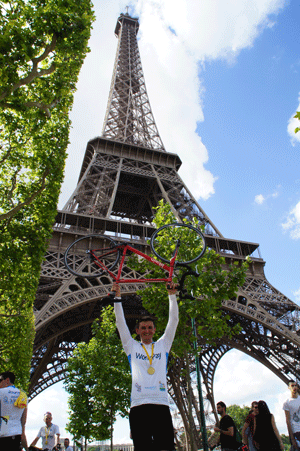 If you're interested in guest blogging for We make giving social, drop us a line at wemakegivingsocial@justgiving.com
Get inspiration in your inbox!
Don't miss out on digital fundraising tips, tools and trends.
Emma North is a relationship manager at WorldPay. On a leadership journey through Jordan, she discovered incredible people and started believing what a positive impact a moment of inspiration can bring. Passionate about travelling, Emma spends all her spare time discovering new cultures and food.