Interview: Emma Humphrey, St Catherine's Hospice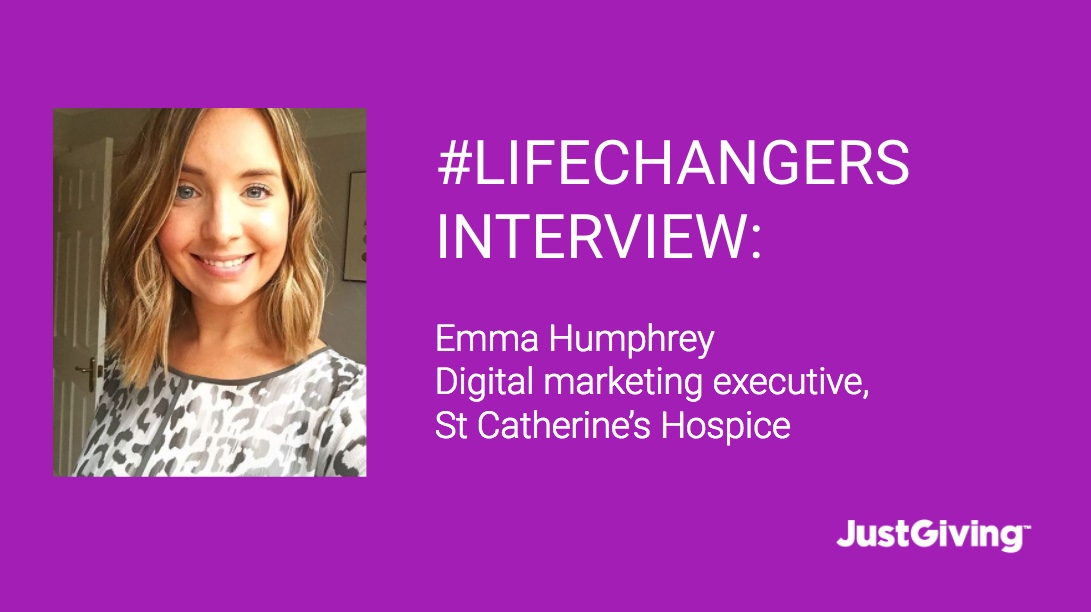 Hi Emma! Tell me, what does a Digital Marketing Executive actually do?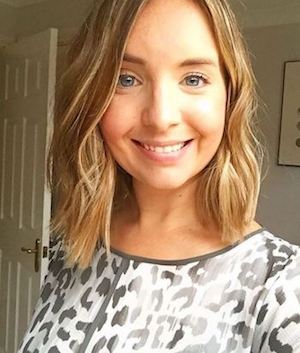 My role as Digital Marketing Executive at St Catherine's Hospice has many layers. It is both creative and analytical. One day I'll be creating engaging content to share across our social channels and the next I'll be analysing campaigns and monitoring web traffic to see where we can make improvements. It certainly keeps me busy!
Take us through your typical working day.
It might sound clichéd but no day is ever the same! I'm one of the first in the office at 8am, and I use that quiet time to check all of our social media channels and respond to any messages or comments we've received overnight.
We do monitor our platforms out of hours, but only until 8pm. Most of our content is scheduled for after that time as it's when we see the best engagement, so there's always plenty to read and reply to.
The rest of the day is then filled with various meetings with our fundraising or clinical teams to discuss upcoming campaigns. I also meet with patients from our Day Hospice and Inpatient Unit to gather stories to share both on and offline, and work on website updates and scheduling social media stories for the week ahead.
I also try and spend a few hours each week looking at what other charities in our sector are doing online, because it's really important for me to get inspiration from my peers and keep on top of trend.
What do you love most about your job? And what's your number one challenge?
I've lived in West Sussex my whole life and have known people that have benefitted from St Catherine's care at the end of their lives, so the fact that I'm helping local people in my very own community at a time where they need our support the most really is what gets me out of bed in the morning.
I love meeting the patients, their relatives and our volunteers to hear their stories. I've met some real characters. A few patients will certainly stick with me for a very long time.
This can also be my number one challenge. Having never worked in the charity sector before, let alone in hospice care, it was a real shock when I met my first patient and heard their story. I wasn't prepared for how emotional that meeting would be and how I'd feel afterwards.
Balancing my emotions and professionalism can be hard, but I try to channel that emotion into my work and use it to produce engaging, powerful content that will drive more people to support us. Taking a long walk at lunchtime always helps, too.
Which digital tools could you simply not live without and why?
There are a few:

Facebook Insights

– Facebook is our most popular and engaged channel, so the insights I get from this are invaluable. I check them on a weekly basis and produce monthly reports for our wider fundraising and senior management teams.
Sprout Social

– we use this to schedule all of our Twitter and LinkedIn activity and to monitor all of our channels out of hours. It's really user friendly. You can even monitor Instagram engagement on there now too, which is great.

Adobe Premiere Pro

– I'm no video-editing professional, but we've recently started to use video content, so I've taught myself the basics of Premiere Pro via YouTube tutorials. This is one of my favourite parts of the job. I love creating video content and it's a skill I'm really keen to develop going forward.
Which other charities are doing digital well?
There are too many to mention!
Mind is a charity close to my heart. I think what they're doing to break the stigma of mental health online is really important. They've opened up the conversation on platforms where people can feel safe and heard.

Marie Curie are a real inspiration too. We're using storytelling as part of our Facebook strategy, and Marie Curie are doing this really well. They consistently share strong, emotive stories on Facebook. It's a simple yet effective way to raise awareness of the work they do.
Which brands or people from outside the sector inspire you?
The Blurt Foundation are another amazing organisation. Like Mind, they're doing great things to raise awareness of mental health and self care. I love the motivational messages they put on social media every day.
They've also recently published a book called The Self-Care Project. I'm currently reading it and it is a must for anyone who doesn't take enough 'me-time'. It's one of those books I'll be keen to pass on to a friend after I've finished, but I will definitely want it back!
Which one Twitter account / blog / email newsletter do you think everyone should follow?
I love reading Social Media Today for the latest social news and updates. I check it on a daily basis. I often share their articles on LinkedIn too.
Get inspiration in your inbox!
Don't miss out on digital fundraising tips, tools and trends.