Interview with #GivingTuesday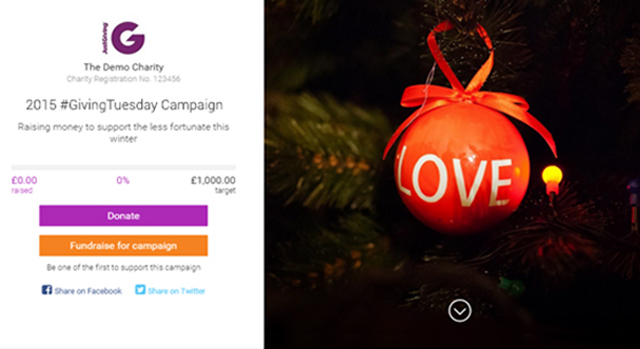 #GivingTuesday is a global day of giving at the start of the festive season.  It's a day for people around the world to come together to do something for a good cause.  This can be giving time, money or simply spreading the message. Kirsty Marrins interviews Hannah Terrey, head of policy and campaigns at CAF, on why charities should get involved in #GivingTuesday.

#GivingTuesday is primarily a US campaign, as it follows Black Friday and Cyber Monday, so why has it reached our shores?
You're right, #GivingTuesday started life in the US. The concept was dreamt up by Henry Timms, who runs the 92Y community hub in New York. The campaign started in 2012 and has grown massively over the past three or four years.
There are now coordinated #GivingTuesday campaigns in more than ten countries: including Australia, Canada, Singapore, Brazil and Germany. But the movement has spread even further, with individuals and organisations from more than 60 countries getting involved last year.
The UK got involved for the first time in 2014. The Charities Aid Foundation is the lead organisation for #GivingTuesday in the UK and we believe that it's an unmissable opportunity to be part of a global conversation about giving! We have also watched Black Friday and Cyber Monday starting to take root over here in the past couple of years and, while we're not knocking shopping, we do think it's great to have a day that's focused on giving back.
Last year the #unselfie #GivingTuesday campaign was pretty popular. Is there a similar social campaign planned for 2015?
The #unselfie was really popular last year! Nearly 30,000 posts on Twitter mentioned the #unselfie and included pictures of people choosing not to show their faces, but instead hold up messages about who they supported. We know of loads of companies and charities that got all their staff and supporters to share #unselfies as a way of creating more buzz about their cause. It was also really popular amongst celebrities as an easy way of showing support – David Tennant did 3!
It's a really simple idea and one that we didn't come up with, but was started by another #GivingTuesday partner in the states. That's the beauty of #GivingTuesday – it's all about sharing ideas and resources.
How can charities get involved?
Charities can sign up to become partners by simply filling out a form on the website and we'll put your logo up on the website and start shouting about your involvement on social media.
What you decide to do for #GivingTuesday is up to you.  For your charity or organisation the big thing could be raising funds for a Campaign, it could be getting more people to give their time or it could be raising awareness about the work that you do and getting your message to new people.  It's all about encouraging giving and it all counts.
Do you offer any support for charities to run their #GivingTuesday campaigns?
There are lots of tips, tools and resources on the website for partners. These include ideas for what you can do and also sample press releases and graphics for you to use.
We also have a series of webinars and there is a LinkedIn group where partners can ask each other for support or ideas. It's definitely worth following @givingtuesdayuk on Twitter, as there are plenty of people sharing tools to help charities get ready.
We are also really happy to speak to any partners about what they are planning – we really want to support and promote what you are doing and get your stories out there through social and traditional media, so please do get in touch.
What's your top #GivingTuesday tip for charities?
My top tip would be to try something different.  It doesn't have to cost much and #GivingTuesday is a great opportunity to be creative and try out a different voice or way of engaging with people.
This worked really well for Marie Curie last year, who decided to simply spend the day saying 'thank you' to donors rather than asking them for support.  Everyone loved it, the staff had a great day and they even got some unexpected extra gifts.
What would #GivingTuesday success look like?
We really want to see #GivingTuesday as a day in the calendar that organisations and individuals across the UK know about and look forward to! We are only in the second year of the campaign in the UK, so our focus currently is about getting the message out to as many organisations as possible  – encouraging and supporting them to get involved in this growing movement.
In terms of the bigger picture, or longer term, I think #GivingTuesday has huge potential to shift the way that charities and businesses think and talk about giving and engaging with the public. It places a powerful collective spotlight on giving and could act to encourage more people to get involved.
The whole idea behind #GivingTuesday is that it's owned by everyone and so it's a movement that can go in any direction. That means I can't really predict what it will look like in a few years time, but I'm really delighted that CAF is a part of it.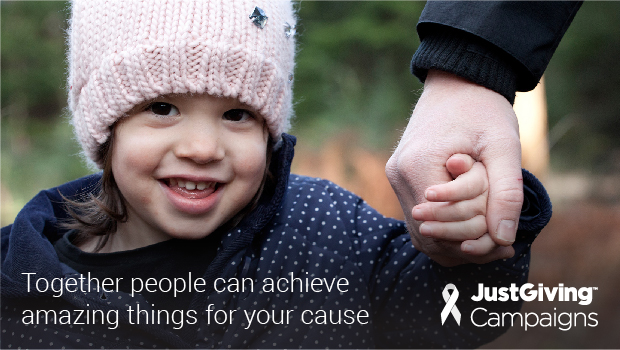 Get inspiration in your inbox!
Don't miss out on digital fundraising tips, tools and trends.
Passionate about using digital channels to communicate with and for charities, Kirsty is a freelance digital communications specialist and accredited trainer. A regular blogger for Third Sector and other sector publications, she is always keen to share her experiences and knowledge with others and help them achieve their goals. She has helped hundreds of charity staff hone their social media and digital marketing skills over the years and understand the importance of good content. She is a trustee of the Small Charities Coalition and in 2016 won a CharityComms Inspiring Communicator Award.