Introducing New Charity Campaign Features: Cover Videos, Easy Sharing, and More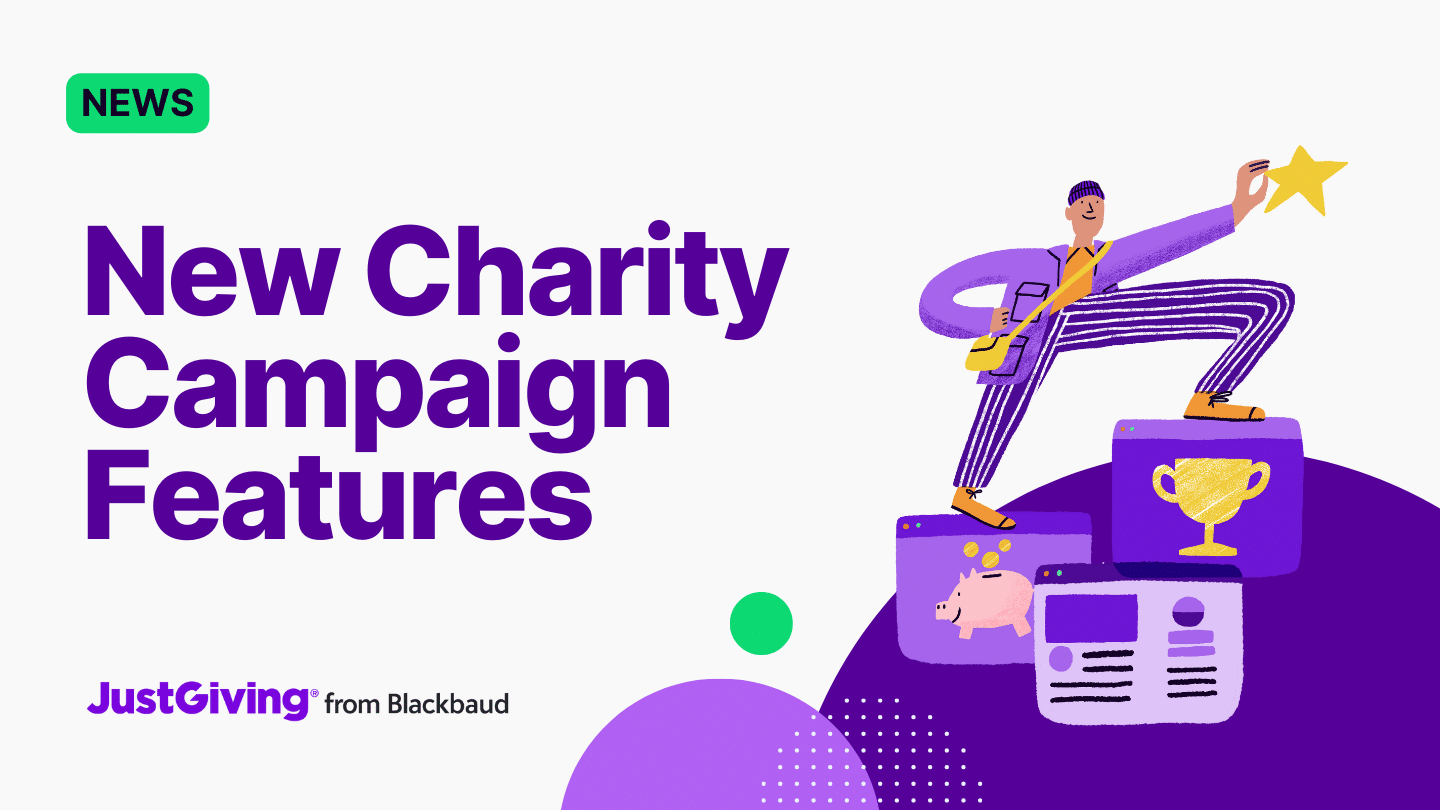 It's clear: charities of all types and sizes love using Campaign Pages!
In fact, over 18,000 Campaign Pages were launched on JustGiving for fundraising events and appeals in 2022​.
For some, Campaign Pages are the heart of their campaign, serving as a simple central hub for all their fundraising. In other cases, charities use Campaign Pages as one part of a bigger initiative.
Campaign Pages are one of the most powerful ways charities can raise money online. Today we're announcing several major updates, making it faster and easier for your charity to drive engagement and raise money.  
Here's what's new with Campaign Pages: 
Add videos and livestreams as your Campaign Page cover  
Grab your campaign QR codes from your admin page for faster sharing 
Go live effortlessly and raise money faster with a super-streamlined campaign creation flow 
Access all your campaign settings in one place, with a new consolidated view 
Videos and livestreams in campaign covers
According to Forbes, people retain 95% of a message from watching a video, compared to just 10% from reading! One thing is clear: video is the way forward.
We've seen this on some of the most impressive JustGiving Campaign Pages too. Charities embed video and livestreaming when creating a standout story section to educate and inspire supporters. So, we asked ourselves, "Why not take this to the next level?"
In addition to images, now you can add a video or livestream as your Campaign Page's cover. Making this section immersive is key – it's the most prominent part of your page!
You can choose to paste a video's URL straight from YouTube or paste the URL to a livestream from Twitch. This update helps supporters learn your story and retain your message.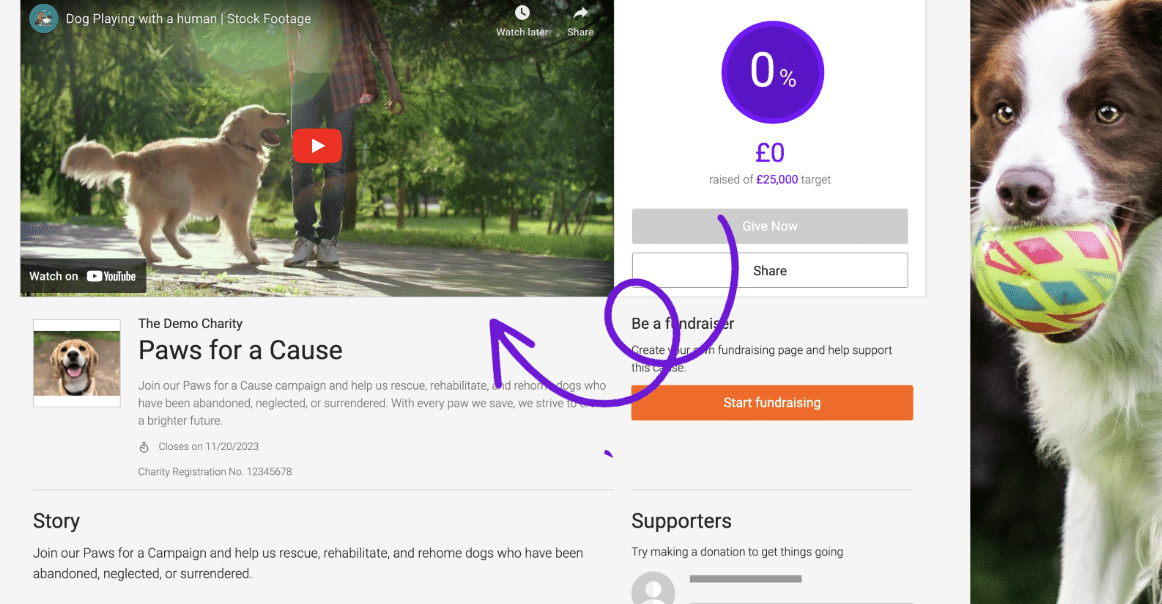 Video and livestream covers are 100% responsive and look great on mobile too!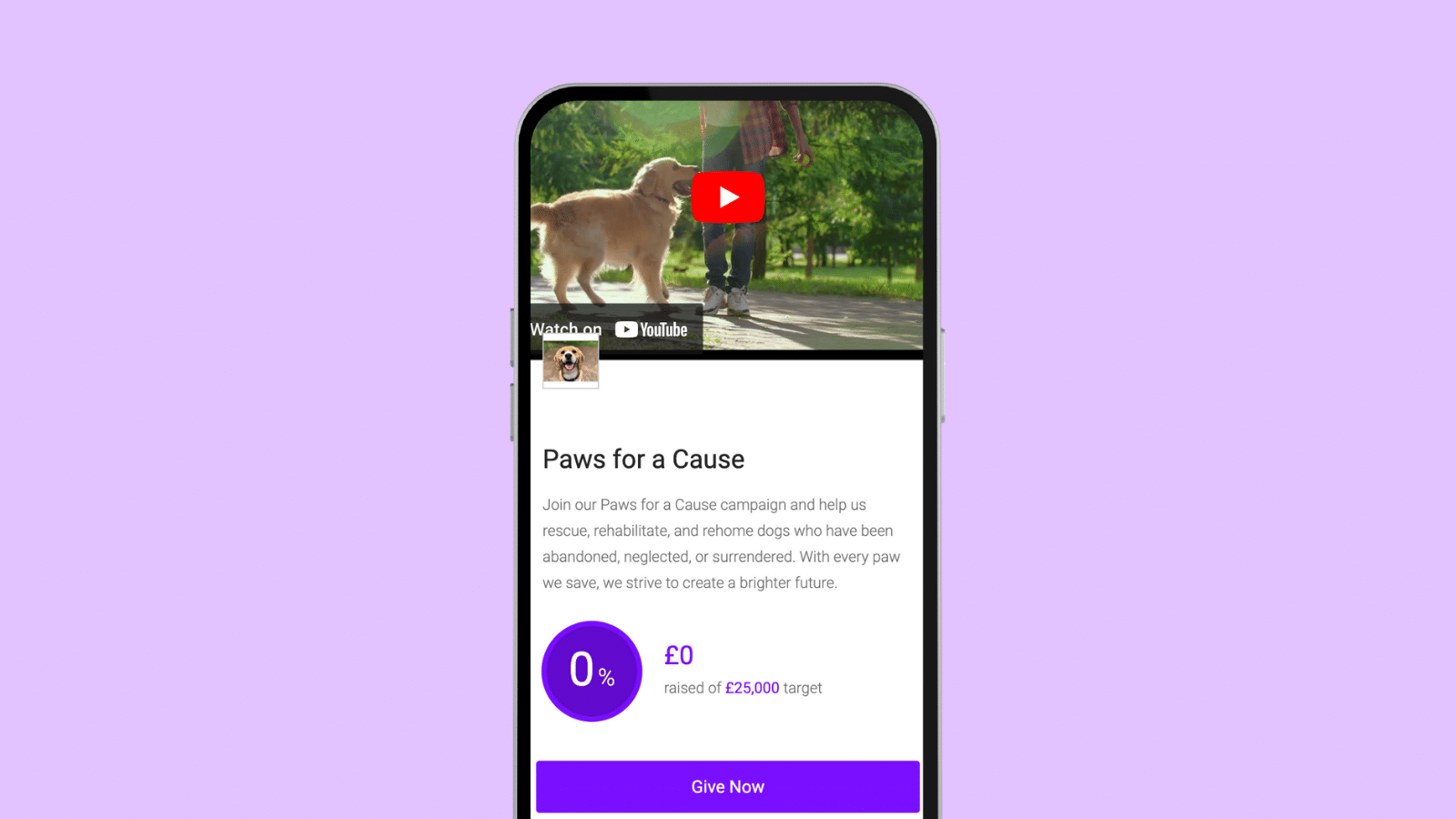 Easier access to QR codes
QR codes are another helpful tool for charity fundraising. Myeloma UK and comedian Joe Lycett raised over £9,000 by promoting their fundraising campaign's QR code at in-person events!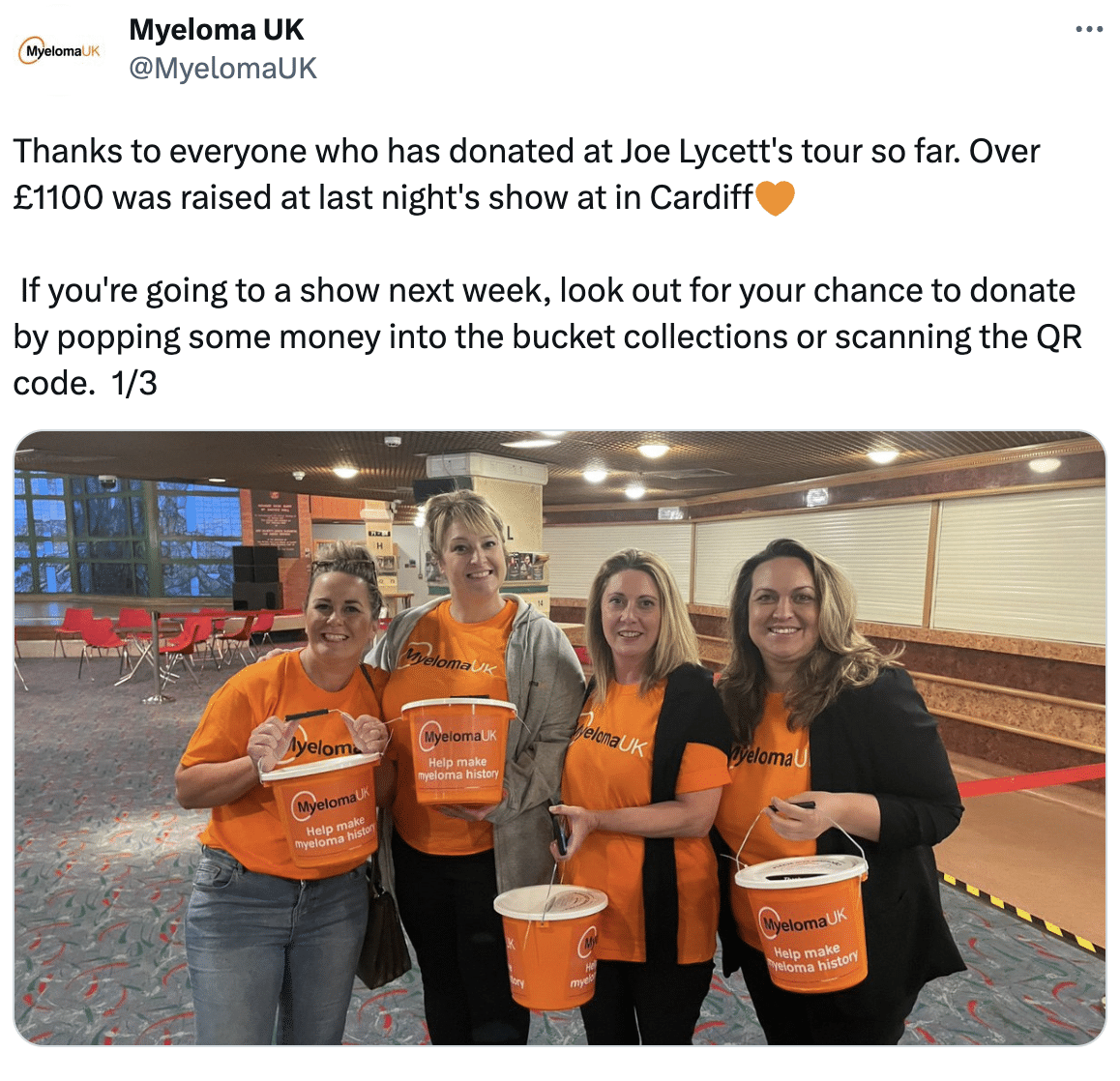 Now you can grab the QR codes for your JustGiving campaigns right from the "more" menu for any Live campaign on your admin page.
Then you can share the link directly to your QR code to help your supporters raise money faster. It couldn't be any easier.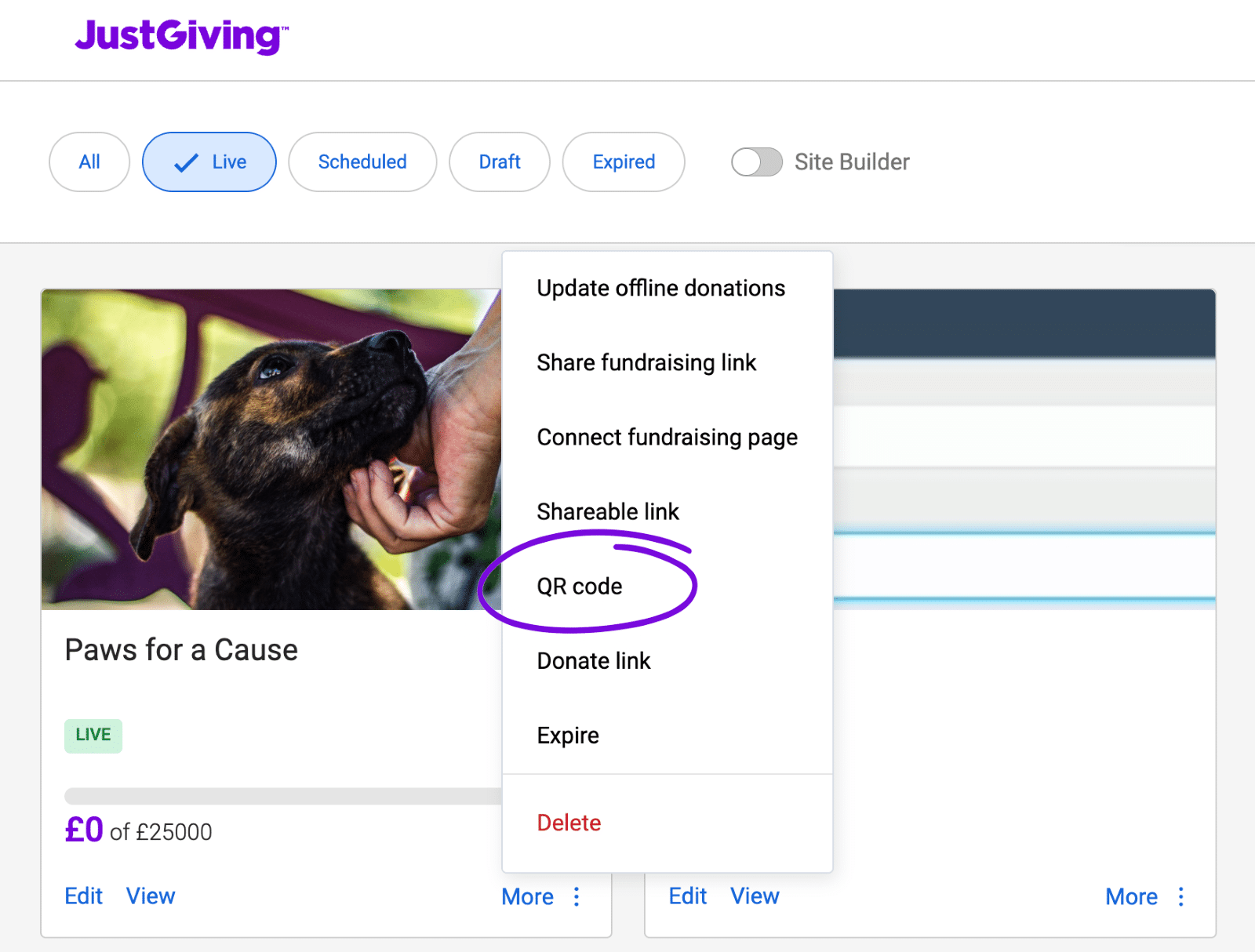 Streamlined Campaign Page creation
Now you can launch, activate, and raise money faster than ever.
No more scrolling through settings. Your new streamlined Campaign Page creation flow lets you go live with your page in a snap, with easier navigation. This also makes it simpler when creating campaigns on a mobile device.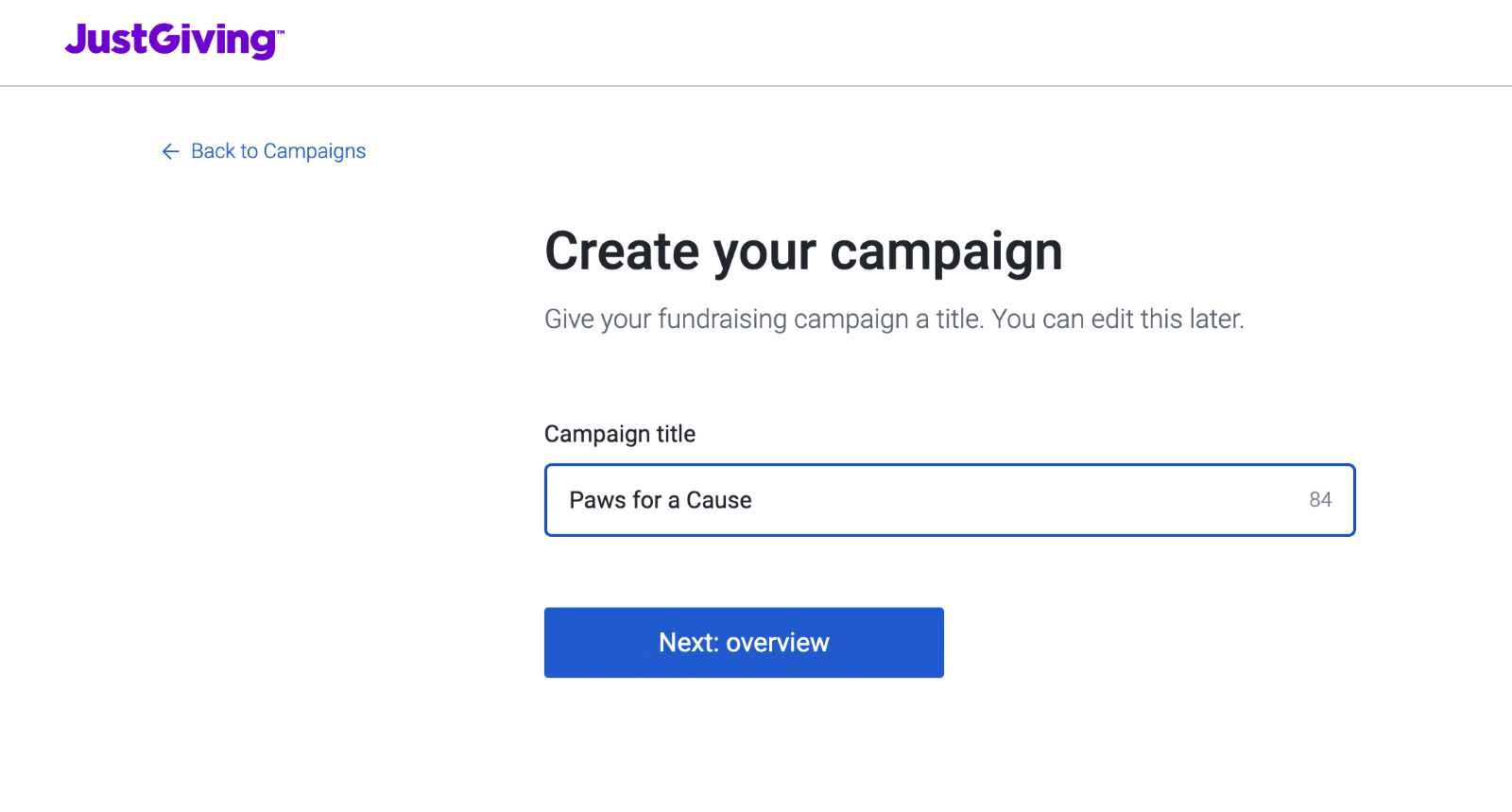 Easier Campaign Page and fundraising management
Manage your fundraising campaign more easily with improved and consolidated settings.
The new layout makes it even simpler when you need to make changes to your campaign or adjust your branding.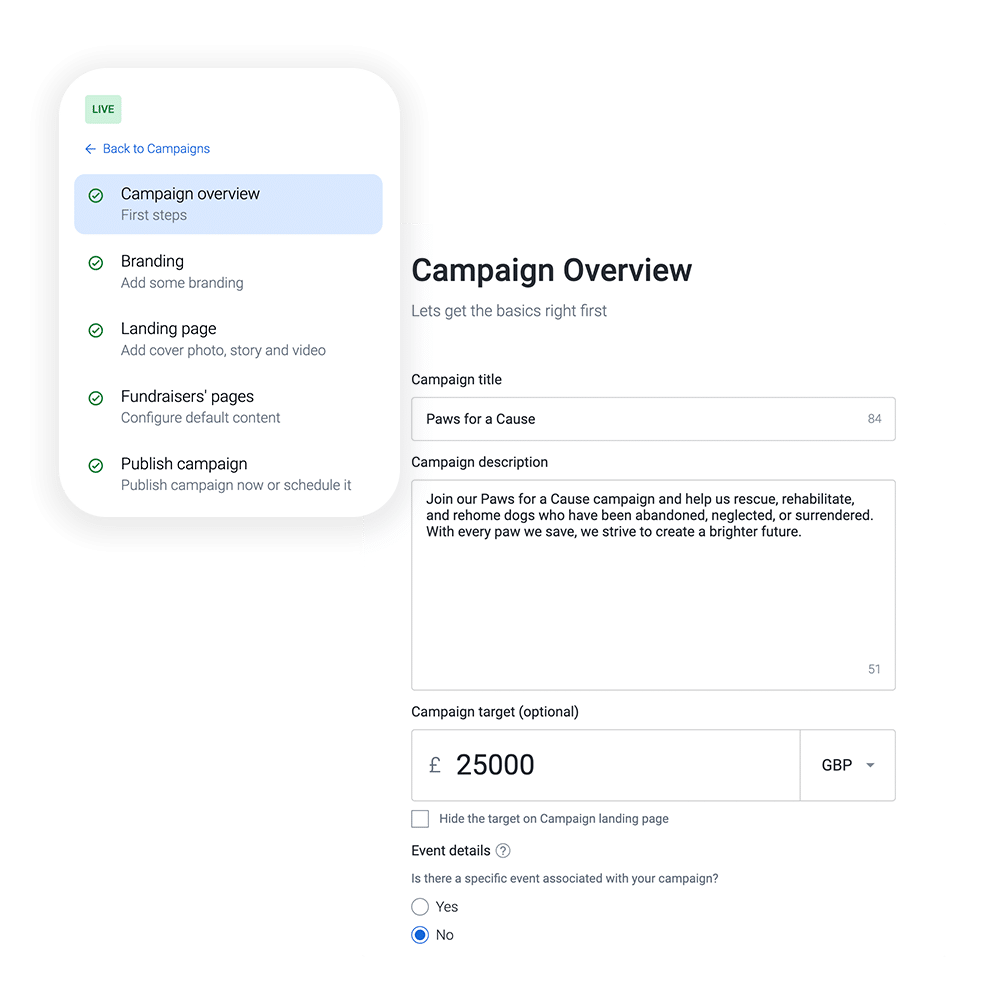 And now, you can manage all your Fundraising settings in one place too! This includes the ability to enable supporters to create fundraising pages, and set fundraising defaults (like page title, target, cover, and story).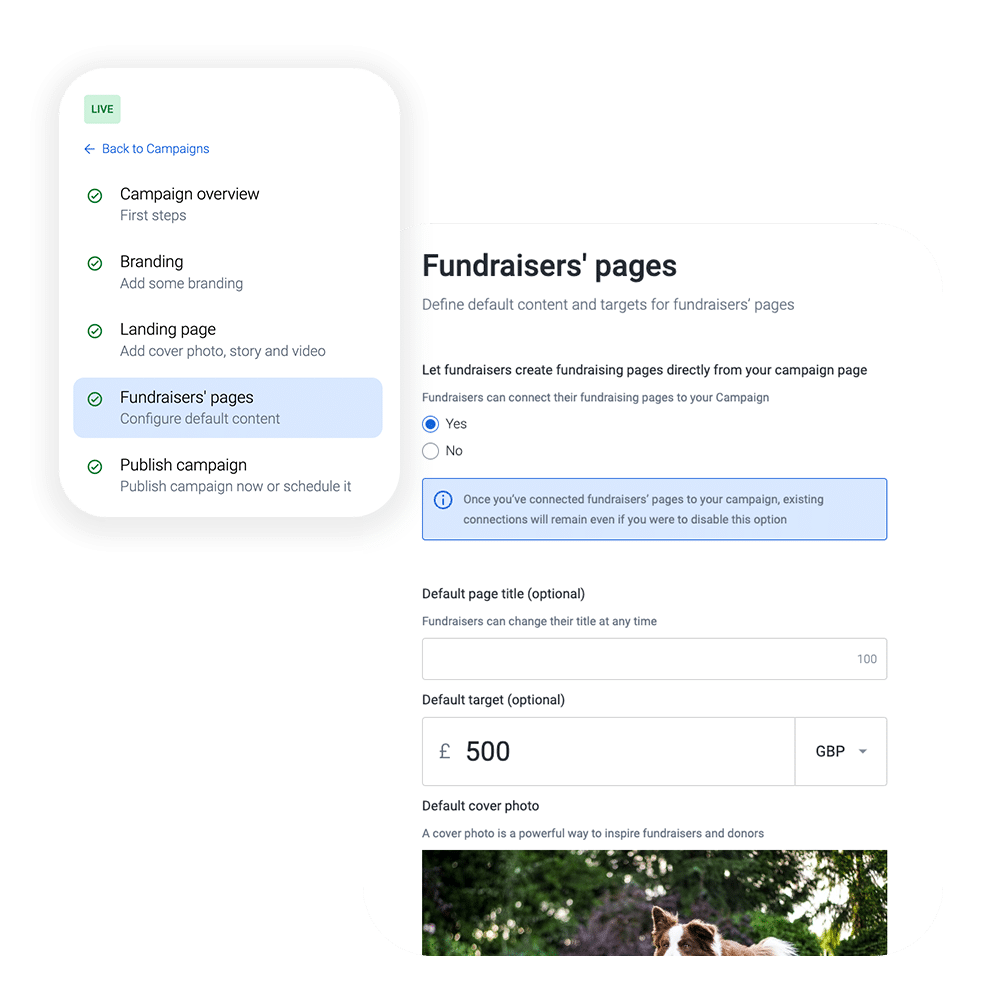 Helpful Resources
Get our most helpful tips and suggestions to make the most of your Campaign Page. Including everything you need to know to write, launch, and promote your campaign.
Create a Campaign Page today
These exciting new features make for unforgettable fundraising campaigns!
Ready to try them out? Launch your fundraising campaign or appeal today.
Get inspiration in your inbox!
Don't miss out on digital fundraising tips, tools and trends.
Haya Barlas is Head of Product Marketing at JustGiving. She's passionate about bringing people and teams together to launch new products that help charities raise more for their causes.