Introducing our new mobile fundraising app for iPhone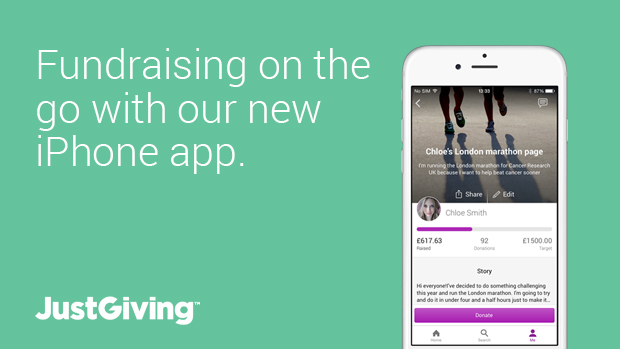 Over the last few months we've been collecting feedback from people fundraising on JustGiving and asking them what they'd like from a mobile fundraising app.
We discovered they wanted three things:
1. To manage their fundraising on the go
2. To update their friends and family on how their fundraising is going
3. To find new causes to support
So we set to creating a new mobile fundraising app that delivered on these needs, making fundraising simple, social and inspiring. And today, we're excited to be unveiling it to you.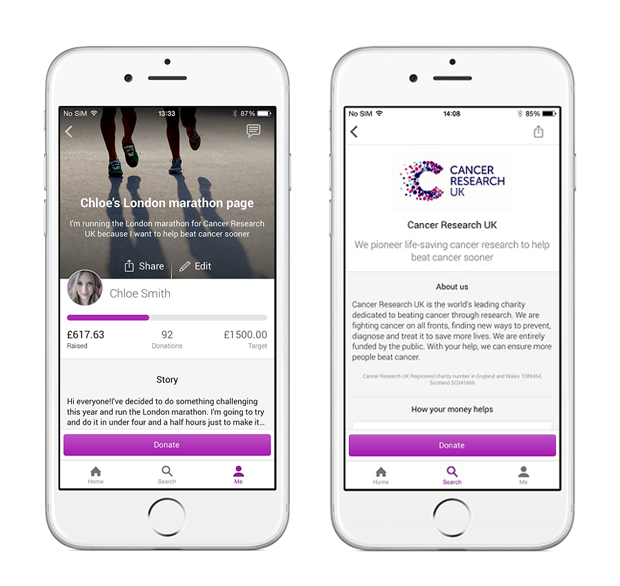 What can people do with the iPhone app?
Edit their Fundraising Page and post updates – our stats show that people are likely to raise 6% more if they post updates to their Page and let their friends know how their training and fundraising is going. We expect that to increase now they can do this easily whilst they're on the move.
Receive notifications when people donate to their Fundraising Page, with the sound of coins dropping into a collection tin – this was very popular based on feedback from our initial users!
See who has donated and read their messages of support.
Share their Page instantly on social media, whenever and wherever they are.
See stories from the people and charities they care about in their personalised Feed.
Find their friends and sponsor their fundraising.
Donate to charities and good causes.
Pretty exciting stuff! The app is currently only available for iPhone but we're working on an Android app which will be released later this year. We're also working on adding even more functionality to the app so watch this space!
Let us know what you think
We'd love to hear from you so please add a comment below.
Get inspiration in your inbox!
Don't miss out on digital fundraising tips, tools and trends.
Deborah looks after JustGiving's paid media channels. She loves creating ads that engage and inspire their community, and spread the word about JustGiving around the world.