Vests of the Best: your London marathon leaderboard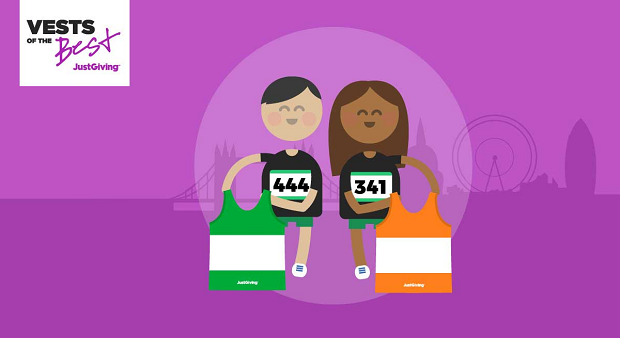 Are you in need of a new, fun way to motivate your London marathon runners to raise more money? You're in luck! Our London marathon leaderboard called Vests of the Best is now live and enables you to see who your top fundraisers are and how much they've raised – perfect for encouraging a bit of friendly competition.
Here's an example of a Vests of the Best leader board for the charity Scope.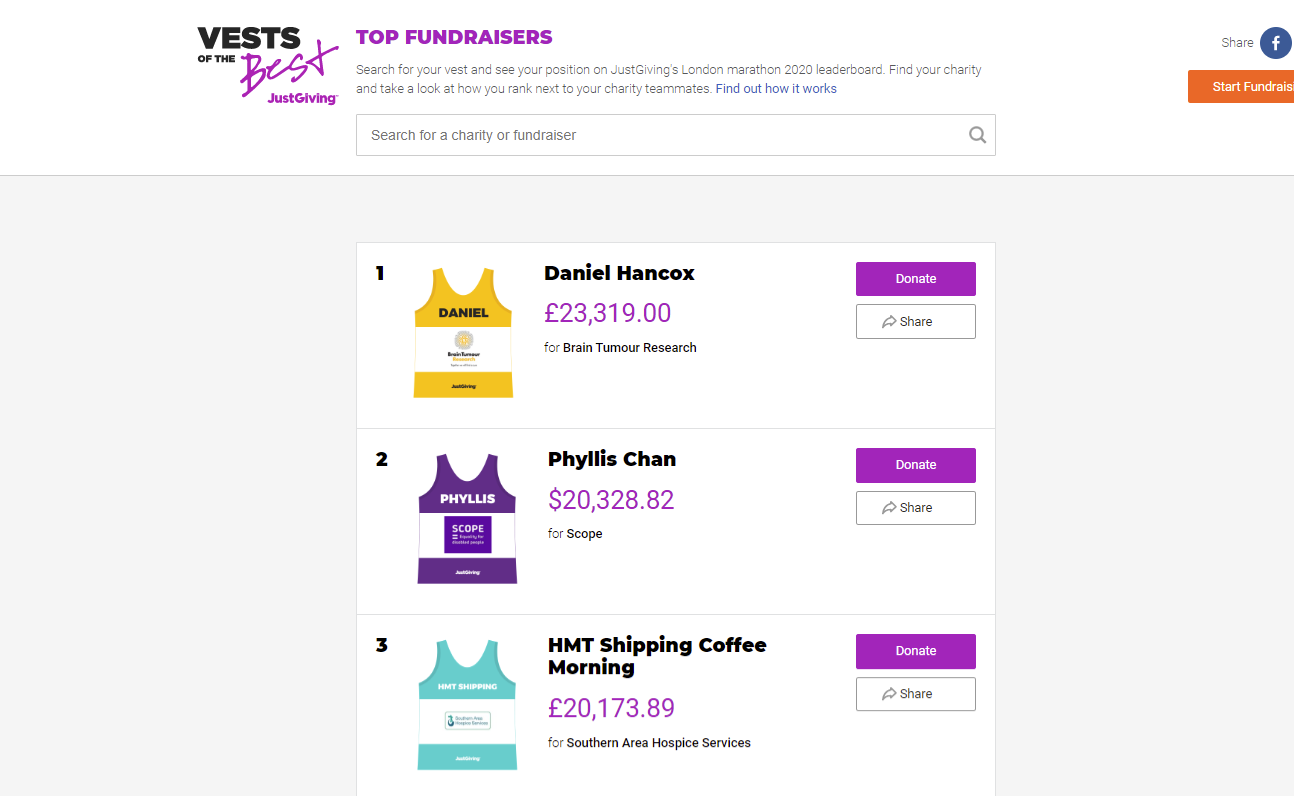 To get your dedicated leader board, and to start sharing it with your supporters, simply follow these steps:
Put your charity's name in the search box and select your charity from the drop-down options
Copy the web address of your page
Share it on Facebook, Twitter, on your website and emails – you could do personal shout-outs to the people in your top 10 and let people know how much they need to raise to make the number one spot!
A tree for every fundraiser with #ReadyOffsetGo
Do you have runners that a need a little push in the right direction to start fundraising? Our #ReadyOffsetGo London marathon campaign can help! We've partnered with Trees for Cities and their friends to plant a tree for every London marathon 2020 runner that creates a Fundraising Page on JustGiving. It's a great way to incentivise runners who haven't started their fundraising yet, plus it helps the London marathon organisers in their efforts to reduce the event's environmental impact. Win win!
Get inspiration in your inbox!
Don't miss out on digital fundraising tips, tools and trends.
Sally Falvey has worked in online fundraising for over 10 years, and is the Head of B2B Marketing at JustGiving. She's passionate about helping all charities use the latest technology to be more efficient and raise more money.