Is gaming the hot new trend for charities?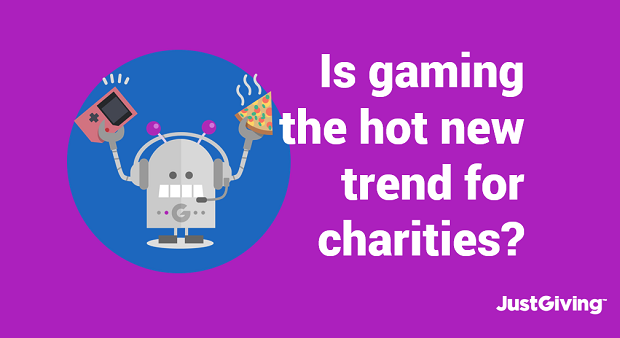 With charity gaming events, like GameBlast, getting bigger and bigger we thought we'd dig into the fundraising trends in the gaming sector and how your charity can get involved!
The perception of gaming has changed massively over the last five years, developing into an industry worth nearly £100 billion with over 1.5 billion gamers worldwide. Interestingly, there is a much wider range of people gaming than you might assume, the average gamer is 35 years old and women aged 18 and older represent a significantly greater portion of the regular game-playing population than boys under age 18.
Families are also into gaming! On average 67% of parents play video games with their children at least once a week with 45% of people saying it helps their family spend more time together.
What does this mean for charities?
In a world where charities are having to work harder to engage fundraisers and create innovative new ideas – Gaming for good represents an untapped market for state-of-the-art fundraising. This coupled with the rise in the popularity of virtual events, suggests a change in consumer behaviour that charities can tap into. In 2016 five of the top ten fundraising events weren't even physical events. The likes of 'Movember', 'Go Sober October' and 'Dryathalon' are leading the way in virtual/non-physical events and gaming events are following hot on their heels! SpecialEffect's champion gaming event 'Gameblast' has raised over £500K on JustGiving in the last four years alone.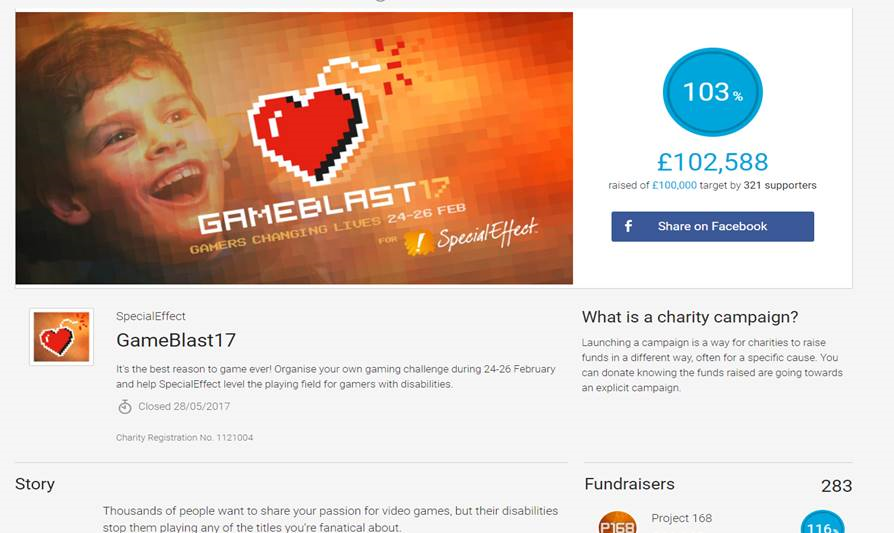 What is a gaming influencer and how can you harness their influence?
A gaming influencer is someone that live-streams in the gaming community and has gained respect and fame within the industry through their sector knowledge and gaming experience. Influencers have a core following of people that regularly tune in and donate to their campaign.
Charities such as Macmillan have previously engaged with influencers and had them stream live for their charity. This meant that not only were Macmillan able to harness their experience in the gaming sector to produce really interesting live streams, but they were also able to access a large, new audience that might not have engaged with them otherwise. Some gaming influencers have over 100,000 followers .
What is a charity gaming event?
Typically a charity 'Gaming for Good' event will consist of a 24-hour gaming marathon where fundraisers will stream their game-playing live on websites, such as twitch and their viewers will donate whilst watching their stream.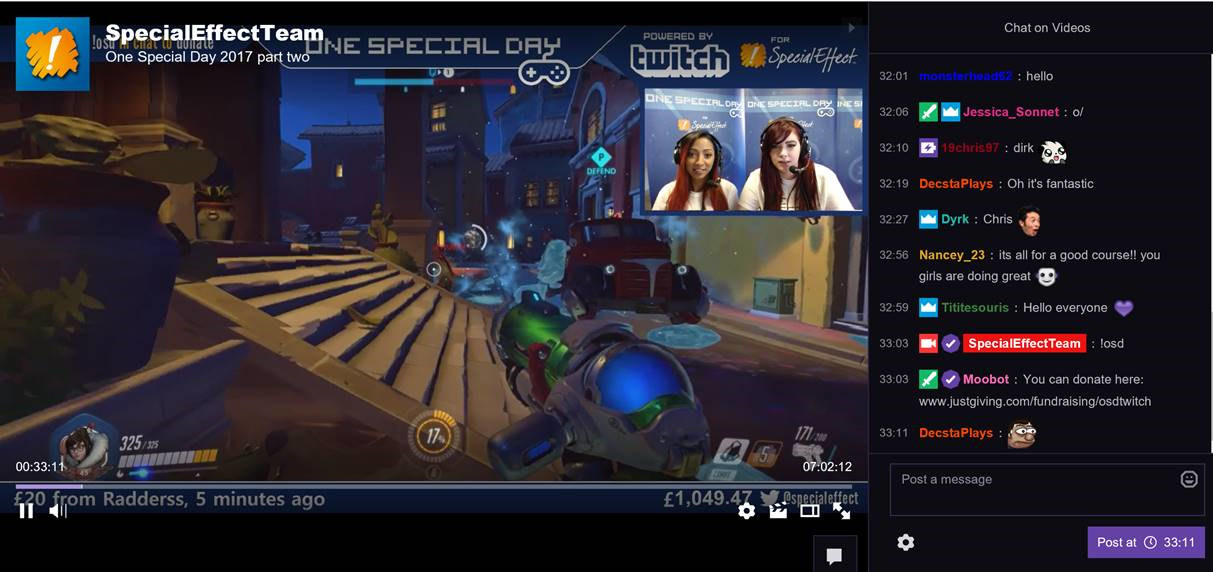 Twitch is a live-streaming video platform owned by Twitch Interactive, a subsidiary of Amazon.com. Over £75 million has been raised for good causes on Twitch since 2012. The site primarily focuses on video gaming, including play-throughs of video games, broadcasts of e-sports competitions, creative content, and more recently, music broadcasts. Content on the site can either be viewed live, or viewed via video on demand (VOD). It is not uncommon for gamers to watch gaming videos in order to learn how to successfully overcome certain levels or to share best practice in conquering a game. Previously the integration between twitch gameplay and online fundraising hasn't been a seamless process, with numerous 'hacks' and overlays having to be used… But this is all about to change.
Why should charities be gaming?
Gaming for Good is innovative, new and exciting and being a low-cost event it is the perfect opportunity to expand your events portfolio and supporter base. Also with most donations for gaming streams being made online, for UK charities on JustGiving, there is a greater chance of Gift Aid reclaim meaning more money for charities.
How can my charity get involved?
Do people already game for you? Have a look at your JustGiving fundraising page reports and see if anyone is already fundraising in such ways. A good way to do this is to have a look at the page titles for key words such as "stream", "gaming" "Twitch"
Visit our Gaming For Good hub and point your fundraisers to it. They will learn how to link their Twitch stream with their JustGiving Fundraising Page thanks to our JustGiving Live Streaming tool
Reach out to gaming influencers that may have a personal connection with you (the top 10 gaming influencers have a combined social reach of 2.28million!)
Create a Campaign Page and engage your database/social networks to try out a new type of fundraising!
Get inspiration in your inbox!
Don't miss out on digital fundraising tips, tools and trends.
Natasha Stone account manages charities at JustGiving. She's passionate about gaming for good and tech for good!