It's time to recognise your Social CEO's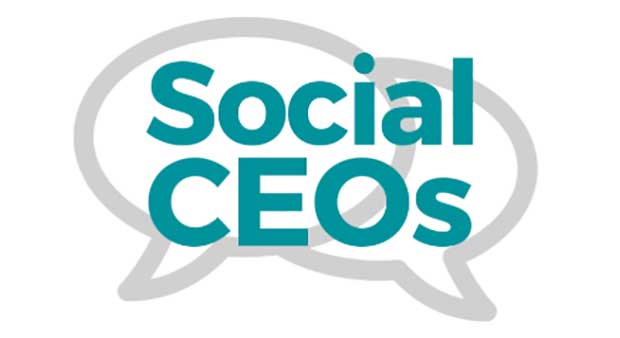 Nominations are now open for the 2018 Social CEO awards. Do you know someone at a charity who deserves to be recognised for their social leadership? Submit your names here to give them a chance to win!
What is a Social CEO?
A Social CEO is a charity leader who is excelling online and using social to help drive change, and amplify the voice of their cause. There are awards for best trustee, senior leader and rising star on social media and our panel will be choosing the overall winner from the top 30 CEO's.
We want your Digital leaders too!
Following the successful introduction of two new awards last year for Best Digital CEO and Best Digital Leader (who could be a trustee, director, or head of), there are two new awards for Best Digital Trustee and Best Digital Champion. The digital category awards are for those whose leadership has helped their charity take strides forward in digital. For the Best Digital Champion award, the judges are also looking for nominees who have championed the role of digital across the sector they work in. The panel are keen to see stats and examples to support this, as these are more holistic than the social categories. Nominations are open to leaders from registered charities of any size or cause, and it is hoped that there will be a diverse range of applications.
Get inspired
Zoe Amar has compiled a great blog featuring last years' winners here. Read their tips and see if it drives some inspiration for you and your charity.
Nominate now
You can nominate your Social CEO's now. Click here to submit your nominations.
Get inspiration in your inbox!
Don't miss out on digital fundraising tips, tools and trends.