JustGiving Awards 2016 – Meet this year's finalists and vote for your winners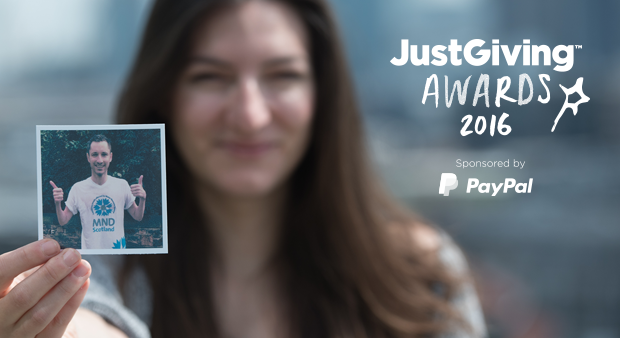 We're so excited to introduce you to the finalists for the JustGiving Awards 2016. This year, we had another record breaking year for nominations. Over 14,000 people got in touch to tell us about the fundraisers they'd love to see recognised. Thank you so much to everyone who nominated – we've been totally blown away by all of the incredible stories and feel immensely proud of all of the amazing things people are doing on JustGiving.
Now it's over to you to decide who wins! Read all of the incredible stories and then head over to our voting form to vote for your favourite in each category.
Creative Fundraiser of the Year 
Dean Ovel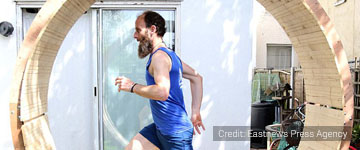 Dean built a human-sized wooden hamster wheel in his back garden. He then took the six-foot wheel to his local high street, and ran in it in front of shoppers for 24 hours straight. He's raised almost £8,000 for Southend Hospital Charity's Dementia Appeal.
Mac McDermott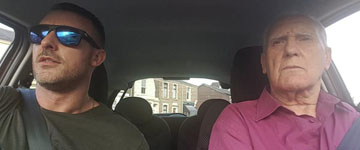 Mac's dad Ted used to travel the country singing in clubs. He now has Alzheimer's. His memory has deteriorated, but singing really helps him. By sharing videos of his dad singing his favourite hits, Mac's raised over £100,000 for Alzheimer's Society.
Paul Trueman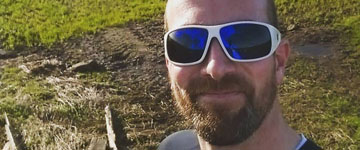 Paul's a big fan of the BBC radio soap opera, The Archers. He was so moved by Helen Titchener's domestic abuse storyline, he started raising money to help Refuge support real-life Helen's. His campaign has raised over £135,000.
Endurance Fundraiser of the Year
Aaron Phipps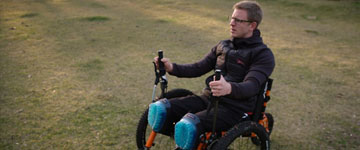 Paralympian and double amputee Aaron Phipps become the first disabled Brit to climb Kilimanjaro without any assistance. As he got higher up the mountain, his off-road wheelchair could no longer deal with the rough terrain, but Aaron never gave up. He climbed the last few kilometres on his hands and knees.
Davy Ballantyne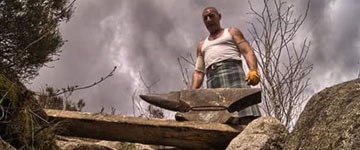 Davy lifted a 19 stone anvil to the top of Goat Fell. The 874m mountain is the highest point of the Isle of Arran, and Davy did his challenge wearing a traditional Scottish kilt. He did for his daughter, after she was diagnosed with Type 1 diabetes. He's raised over £15,000 for the Juvenile Diabetes Research Foundation.
Natalia Spencer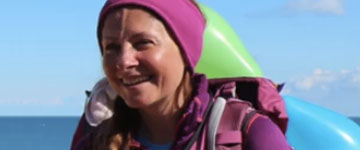 Natalia's five-year-old daughter Elizabeth died last December. Natalia has fond memories of taking her daughter to the seaside. She's walking the entire British coastline – that's 6,000 miles – to raise money for the hospital where Elizabeth spent her last days.
Fundraising Team of the Year
Emmy and Jake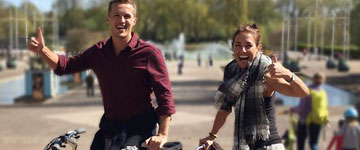 Emmy and Jake are childhood sweethearts who were given the heartbreaking news that Emmy had incurable cancer just six months after getting back together. They are spending Emmy's last year's fundraising for the nurses at Royal Marsden and raised £75k cycling a tandem to Copenhagen.
Team Evsy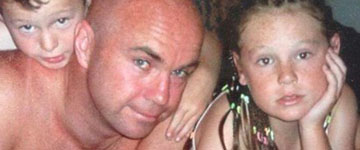 The Evans family has raised £26k for the Velindre Cancer Centre which cared for their nan who died at the beginning of the year and is also treating their 48 year old father who, despite being terminally ill with a brain tumour has completed two triathlons while undergoing intensive chemotherapy.
Team Tim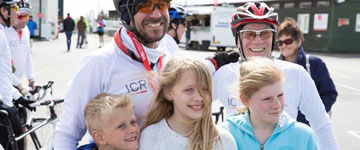 After being diagnosed with stage 4 bowel cancer, undergoing two big operations, several rounds of chemotherapy and immunotherapy, and while still receiving targeted therapy, Tim rallied his family to take on the Dartmoor Demon, a 90km cycle with a 1600 metre climb, raising £250,000 for the Institute of Cancer Research.
Young Fundraiser of the Year
Alasdair Clift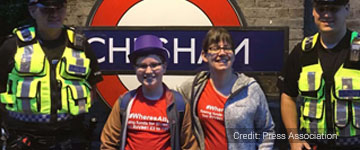 13-year-old Alasdair visited all but two of the 270 London Underground stations in one day, raising £35,000 for Bloodwise in memory of his older brother, Adam, who died from lymphoma in March this year.
Louise Baillie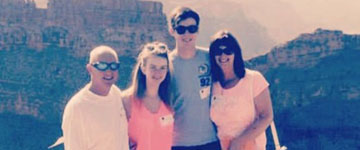 Louise wrote and open and honest account of grief and loss on her Race for Life JustGiving Page after her mum and grandmother died of cancer last year. In sharing her experience she raised over £12,000 for Cancer Research UK.
Lyla Brown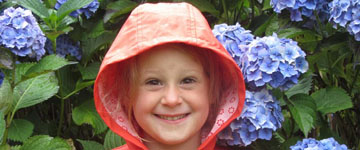 Saddened by the number of children in developing countries with no access to clean drinking water, Lyla asked her mum for buckets of water for her fifth birthday. Her parents told her about Water Aid and so she asked for donations instead of presents, which raised almost £1,700.
Outstanding Commitment to Fundraising
The Church Family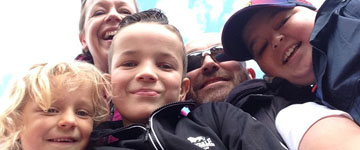 Diagnosed with a brain tumour when he was just 10-years-old, Finlay raised £100,000 for Brain Tumour Research and Birmingham Children's Hospital. His family have continued fundraising to carry on his legacy, and the total now stands at over £143,000.
Lorraine Barnes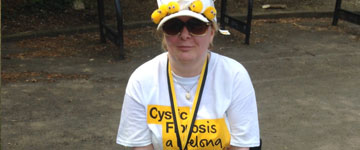 For Lorraine's 50th birthday she is doing 50 fundraisers to raise £50k in support of the Cystic Fibrosis Trust – a cause close to her family's heart as her two sons both have Cystic Fibrosis. She's a long-term, dedicated supporter of the charity, raising £300,000.
Rhian Burke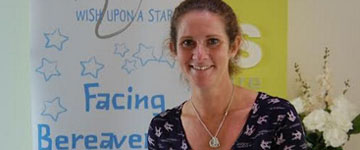 The sudden loss of Rhian's 12-month-old son, George, and five days later the death of her husband, Paul, exposed her to the lack of bereavement support for parents. she set up the 2 Wish Upon A Star to ensure other families received proper support.
The JustGiving #LifeChanger Award
Amy Peake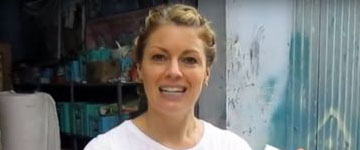 Amy founded Loving Humanity to help support Syrian refugees, and in particular, to improve the health and wellbeing of girls and women. She's raised over £115,000 to install sanitary pad machines in refugee camps.
Helen Linehan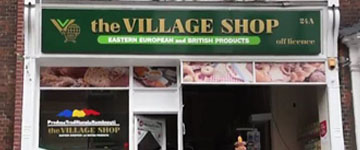 'The Village Shop' is an Eastern European food store in Norwich. It was torched in a suspected arson attack while the owner was asleep upstairs with her daughter. Helen started crowdfunding to help get the business back up and running. She's raised over £30,000.
Nicole Sedgebeer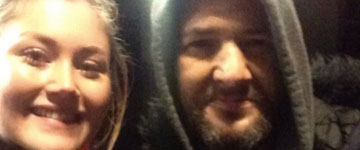 When Nicole missed her last train home Mark stepped in to help. Mark, who is homeless, took Nicole to a cafe where she'd be safe and also made sure she got the first train home the next day. Nicole's raised over £13,000 to thank Mark and help get him back on his feet.
PayPal Crowdfunder of the Year
Adam Johnson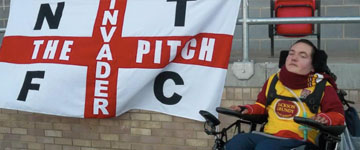 Derry is paralysed from the neck down. He uses tailored computer equipment to enable him to use his laptop. When his equipment was stolen in a burglary, Adam started crowdfunding to replace everything that was taken.
Good Chance Theatre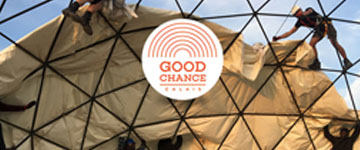 Joe and Joe are two playwrights who spent time in the refugee camps in Calais. They raised money to build a communal theatre space in the camp which enables refugees to share their stories and express themselves.
Hope Gordon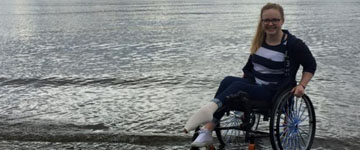 In 2008, Hope lost the use of her left leg. She asked doctors to consider amputation, only to discover the NHS wouldn't fund it. After raising money for private surgery, Hope, who is a swimmer and rower for Scotland, is setting her sights on the Paralympics.
Celebrity Fundraiser of the Year
DJ EZ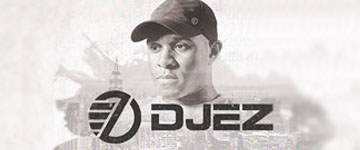 DJ EZ performed a non-stop 24-hour set for Cancer Research UK. The legendary UK garage DJ started his set at 6pm, and for the following 24 hours people were able to watch a live stream of one of the world's finest DJs who inspired £60,000 in donations.
Henry Cavill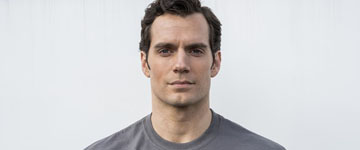 As an ambassador for The Royal Marines Charity and Durrell Wildlife Conservation Trust, Henry continues to make a difference to the causes that matter to him. This year, he's taken part in events like the Commando Challenge and the Durrell Challenge.
Jodie Kidd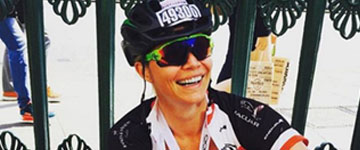 Jodie pushed herself to the limit to raise money for Help for Heroes by cycling 567 miles and climbing 19,341 feet with wounded, injured and sick veterans. Jodie raised over £22,000 to help veterans coping with anxiety and depression. 
Get inspiration in your inbox!
Don't miss out on digital fundraising tips, tools and trends.
Helen looks after our social channels here at JustGiving. As social media manager she loves creating useful, inspiring content that connects with our community and celebrates their amazing achievements.