Our New GivePanel Integration: How to Supercharge Your Social Fundraising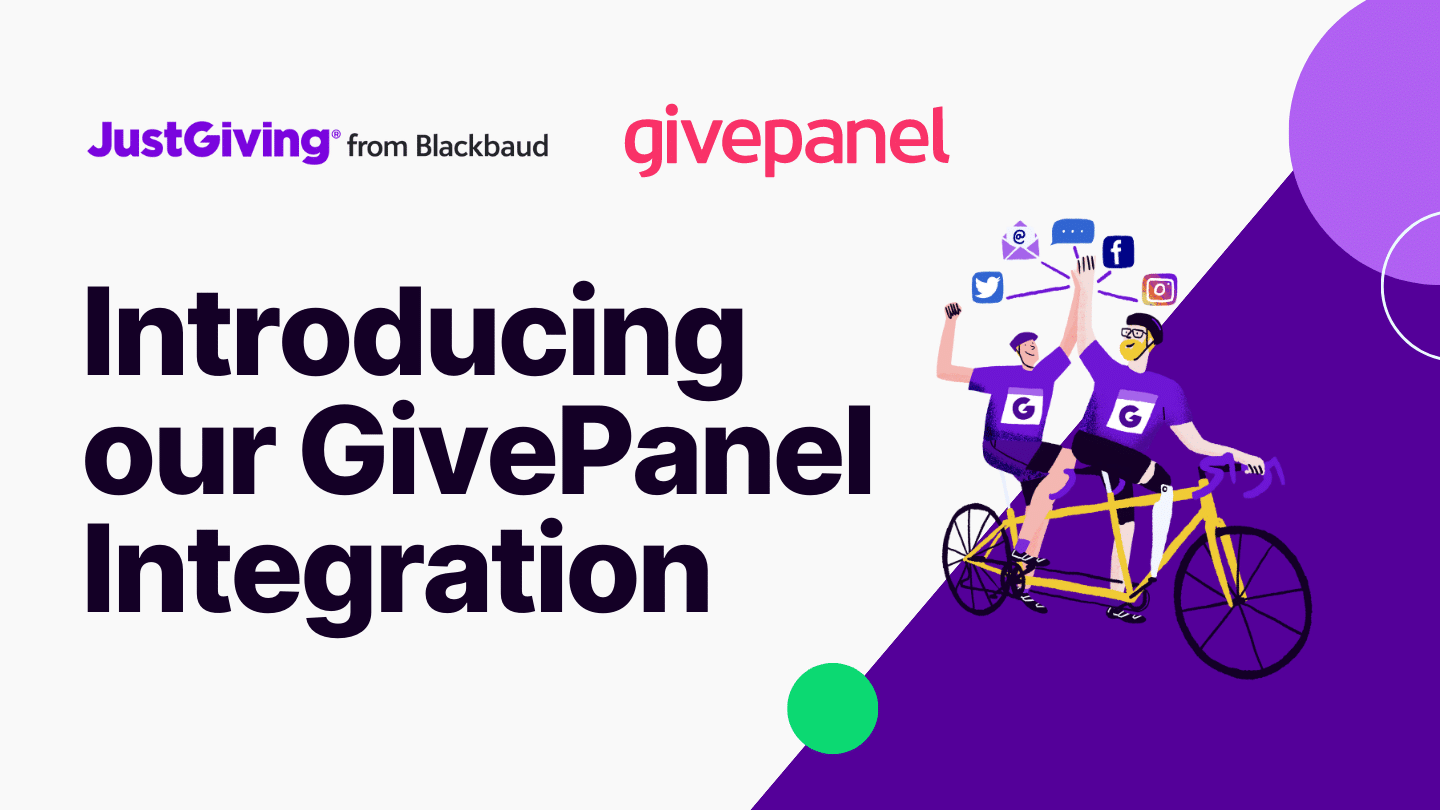 JustGiving's built to be more than a simple fundraising platform.
We integrate or work directly with a variety of partners to give the 25,000+ charities using JustGiving the best online fundraising toolkit.
Today we're excited to share how you can create awesome Facebook fundraising challenge experiences for supporters with our new JustGiving & GivePanel integration!
Last month, JustGiving's Jamie Parkins and GivePanel's Simon Varley hosted in-depth sessions on how it works. Here's what we'll cover (click each link to jump to that section):
The 2023 fundraising trends you need to know
First, let's look at the fundraising trends we've seen on JustGiving in 2023.
Remember the uncertainty at the start of the year? Noone knew how fundraising would fare with the cost-of-living crisis, a lingering pandemic, and ongoing conflict in Ukraine.
But the numbers are in, and they tell an inspiring story: the appetite for online fundraising is stronger than ever.
Fundraising on JustGiving is up 8% from last year.
Fundraising Page creation is rising.
And people are giving more than before.
We hope this gives you as much confidence as it gives us!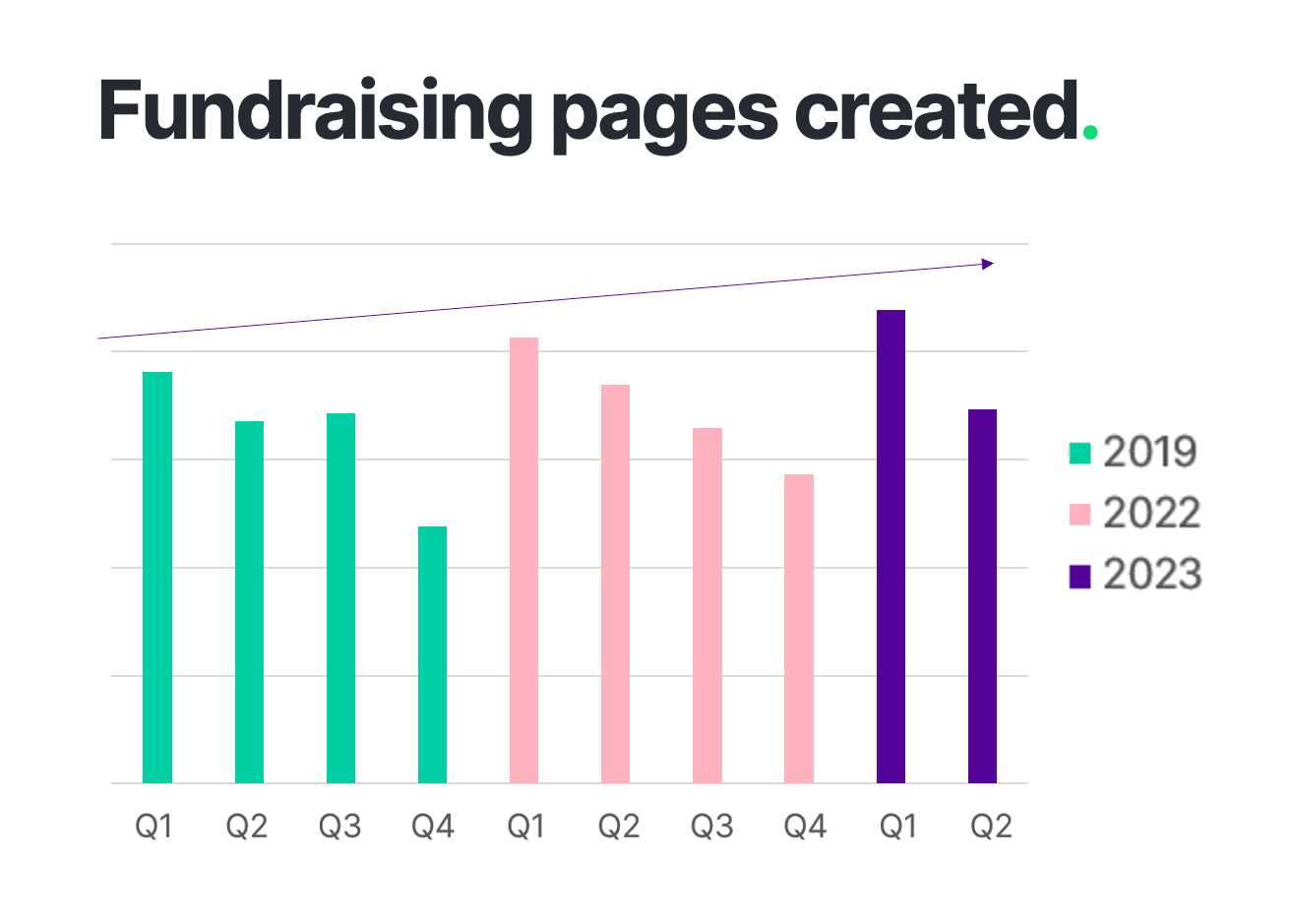 Other amazing milestones we've seen on JustGiving in 2023 include:
£6 billion raised for good causes globally.
£55 million+ raised for a variety of Ukrainian war-related causes.
See all the insights we uncovered in our Insights & Trends: Summer Edition webinar.
Introducing the JustGiving x GivePanel Integration
Social media's a fundraising powerhouse. In 2022, JustGiving fundraising pages shared on social media earned an extra £151 million for charities!
But which platform sent the most traffic to JustGiving via these shared links? Facebook.
It's clear that people love taking meaningful action on Facebook. But here's the catch: GivePanel reports these supporters often want a completely separate platform to get and manage their donations…
Bridge the fundraising gap with GivePanel
Our new GivePanel integration is the bridge between Facebook & JustGiving: more Facebook fundraisers, less hassle.
Our integration, which is currently in beta, gives your supporters the option to fundraise on their platform of choice. Now you can leverage the audience and power of Facebook's fundraiser challenges, while letting fundraisers create JustGiving pages with one click!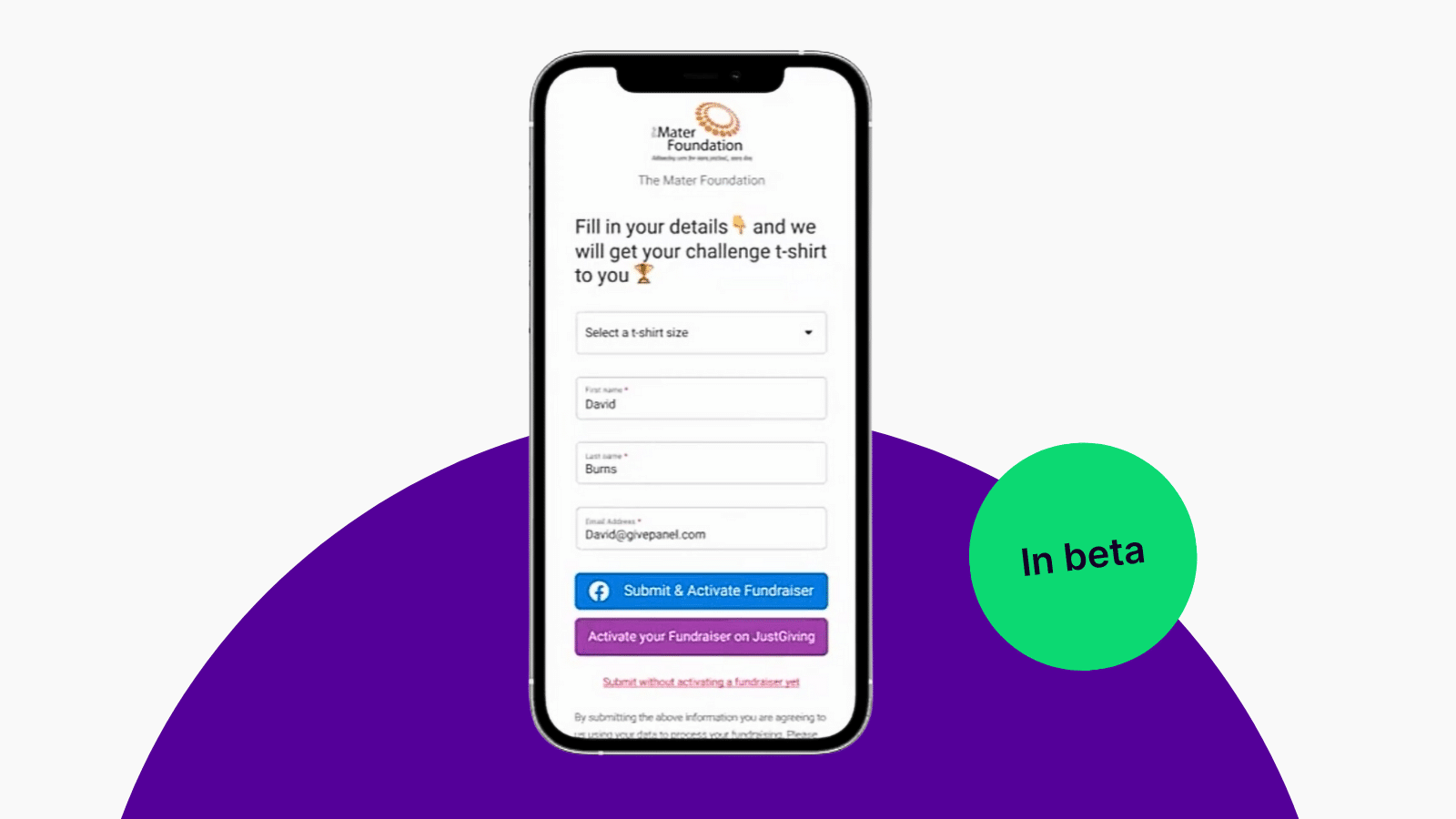 With our GivePanel integration, your charity can…
Improve your supporter experience.
Increase fundraiser activation and engagement.
Effortlessly monitor your performance and signup sources in one place.
Innovate by testing other social platforms too (more on this later!)
Plus, your fundraisers get JustGiving's top-tier security, expert resources, fitness app integrations, and that extra reassurance knowing they're using the world's most trusted fundraising platform!
Learn more about the different journeys and features you can enable with GivePanel's registration form.
The results (so far)
Since February 2023, 40 charities have used the GivePanel beta integration to achieve…
11,000 fundraising pages created.
£190,000 raised (and counting).
£163 per activated page.
37% more raised on average on JustGiving Fundraising Pages vs. Facebook.
Incredible! The GivePanel integration's a perfect addition to your fundraising toolkit.
Book your demo
Supercharge your social fundraising! Get a demo to see how your charity can raise more with GivePanel.
---
An inside look at Instagram and TikTok fundraising
Who spends way too much time on Instagram or TikTok? 👋
Yep, same here.
But good news: so do your supporters! And there's some great fundraising already happening on both.
In fact, more and more fundraisers are turning to Instagram. We saw 200,000 visits per month on average, and a 2,600% increase from shared JustGiving links on Instagram in the first half of 2023!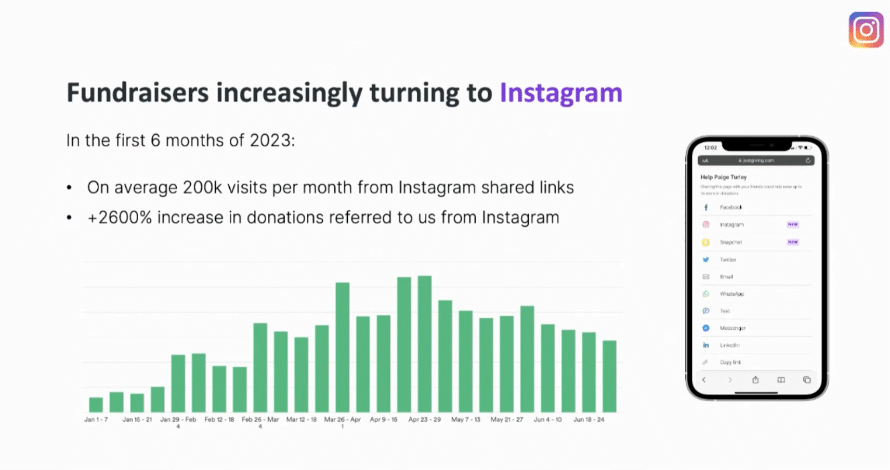 And considering Instagram's fundraising and donation tools aren't quite fit for fundraising, GivePanel's testing their successful event registration form here too!
TikTok and Snapchat fundraising
When JustGiving fundraisers go to share their page, they get 17 different sharing options to choose from. TikTok and Snapchat are seeing 1,000 shares each week so far.
With potential like that, it's no surprise GivePanel's testing here too!
And keep in mind, it's not just the younger generation driving TikTok growth. While 37% of TikTok users are between the ages of 18-24, 48% are between 25-44.
In fact, charities are already tapping into the power of TikTok. Check out how the British Red Cross used TikTok to round up fundraisers for its annual Jingle Jam event.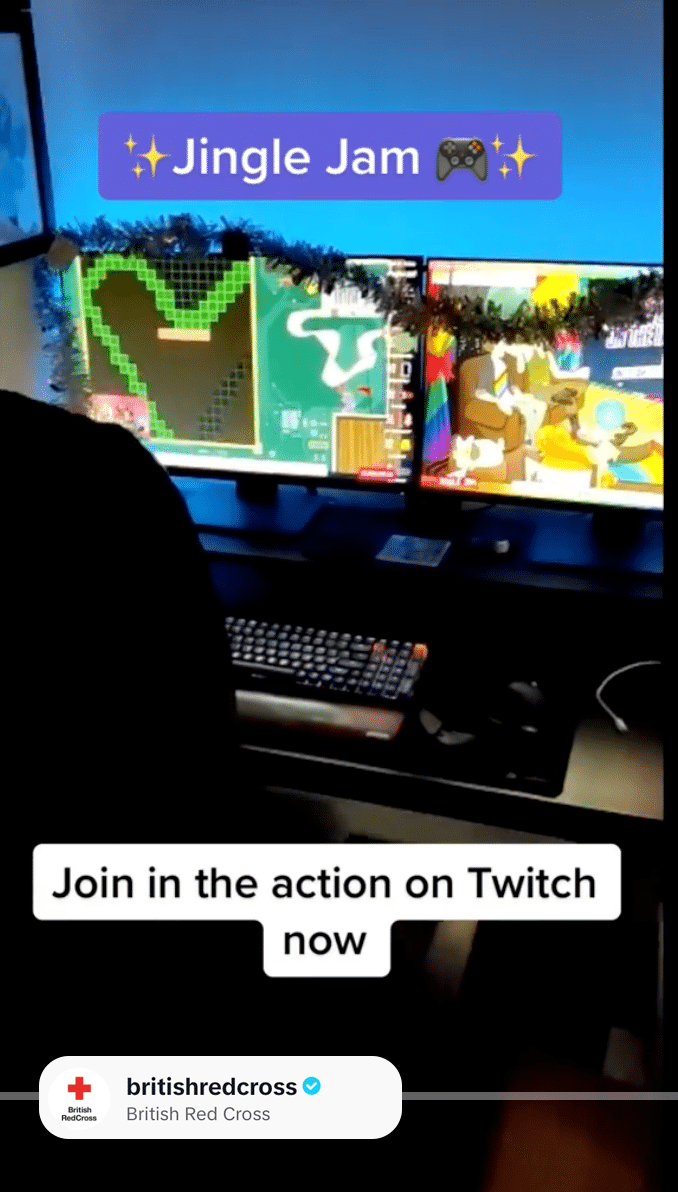 Ready to grow your social media fundraising?
Raise more money and meet your fundraisers where they are. See how GivePanel's native, mobile-friendly Facebook challenge registration form can help boost your social fundraising.
LEARN MORE
Watch the full webinar to learn more about GivePanel's integration with JustGiving.
Get inspiration in your inbox!
Don't miss out on digital fundraising tips, tools and trends.
Haya Barlas is Head of Product Marketing at JustGiving. She's passionate about bringing people and teams together to launch new products that help charities raise more for their causes.