Introducing JustGiving's integration with Strava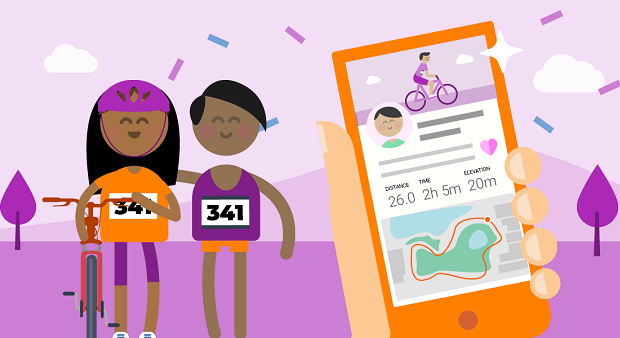 Today, we're excited to share that we've integrated with Strava on JustGiving, so your supporters can now automatically share their fitness tracking, training pics, maps and miles to their Fundraising Page and show how committed they are to their fundraising.
Why connect to Strava on JustGiving?
Designed for people that want to keep fit and do good, your supporters continue to get all the same benefits of fundraising on JustGiving – simple set-up, expert advice and 0% platform fee – plus everything they need take to make their workouts feel even more rewarding.

Simple virtual events
Whether you want them to run, swim, cycle or walk, you can get your supporters to join an online campaign to track their fitness activities and fundraise

Raise more
Our stats show that you'll raise 40% more, on average, when your supporters share their fitness activities on JustGiving.

Easy set-up
With one click your supporters can connect their Strava to JustGiving, and their workouts will get automatically posted to their Fundraising Page.

Engaging content
Sharing their maps, pics and miles will make your fundraisers' updates more fun and show how much they care about your cause.
Ready to unlock the value of our Strava integration?
Our virtual fitness fundraising webinar will help. Register now
Get inspiration in your inbox!
Don't miss out on digital fundraising tips, tools and trends.
Sally Falvey has worked in online fundraising for over 10 years, and is the Head of B2B Marketing at JustGiving. She's passionate about helping all charities use the latest technology to be more efficient and raise more money.