Our Charity Place Portal: the Best Way to Recruit London Marathon Fundraisers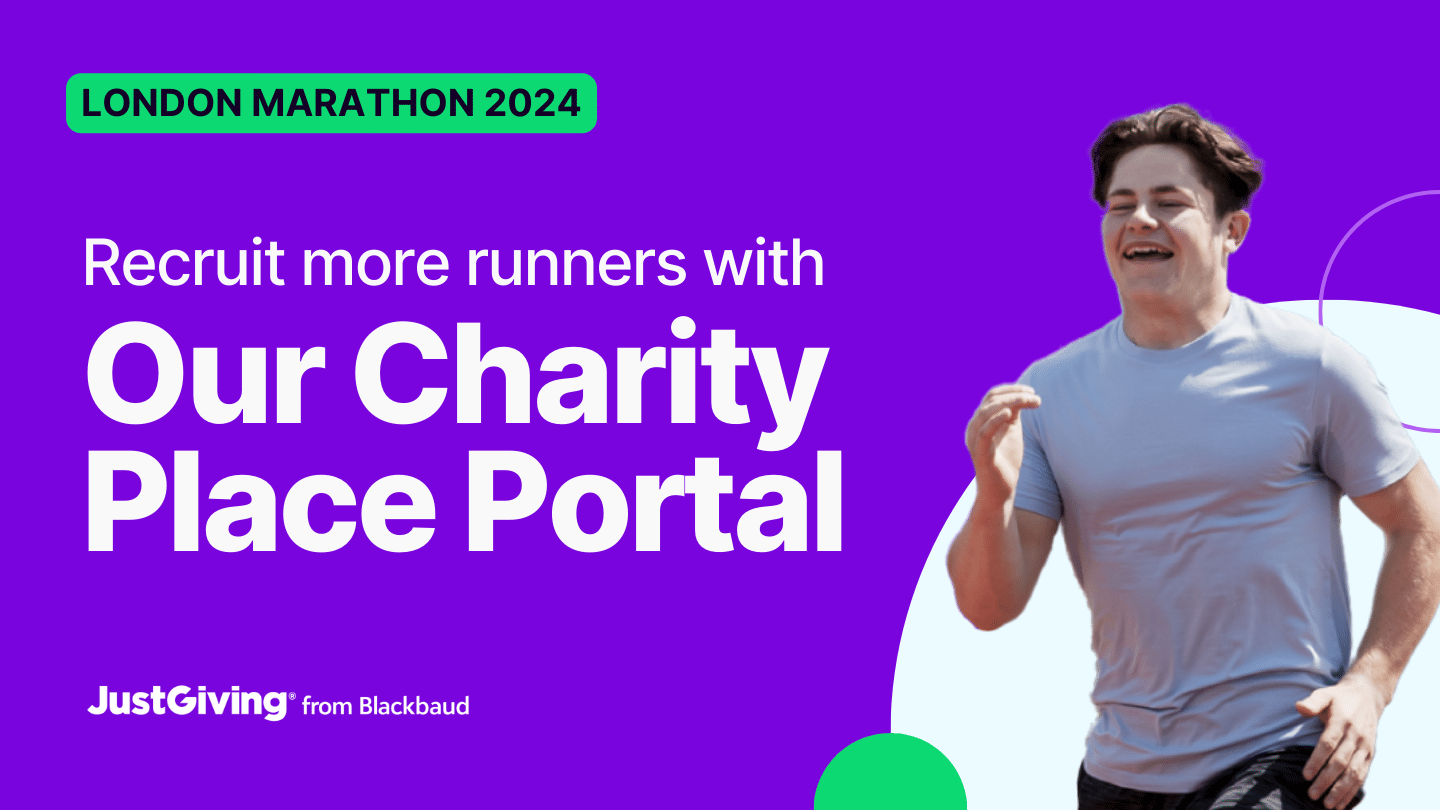 We're so proud help charities like yours raise money in big community events.
And the biggest of them all – London Marathon – is getting closer! Every year, we're blown away with the fundraising efforts of your runners. Charities using JustGiving raised a staggering £39 million in London Marathon 2023!
But we know sometimes the hardest part can be finding the right runners to support you.
Time is precious, budgets are tight, and hitting your targets is important.
Today we're launching our 2024 London Marathon Charity Place Portal to help you find runners for your cause in record time.
Live now: JustGiving's 2024 Charity Place Portal
Trying to find eager marathon runners to support your charity in the 2024 London Marathon? Don't worry, we've got you covered.
If you have London Marathon 2024 charity places available, our portal's built just for you. We'll promote your charity places far and wide, to potential fundraisers we know are interested in marathons and running, and to the wider JustGiving community – saving you time and resource.
Here's how it works.
How to use the Charity Place Portal for London Marathon 2024
Find your charity.
Head to https://page.justgiving.com/charity-lookup, search for your charity, and verify your account.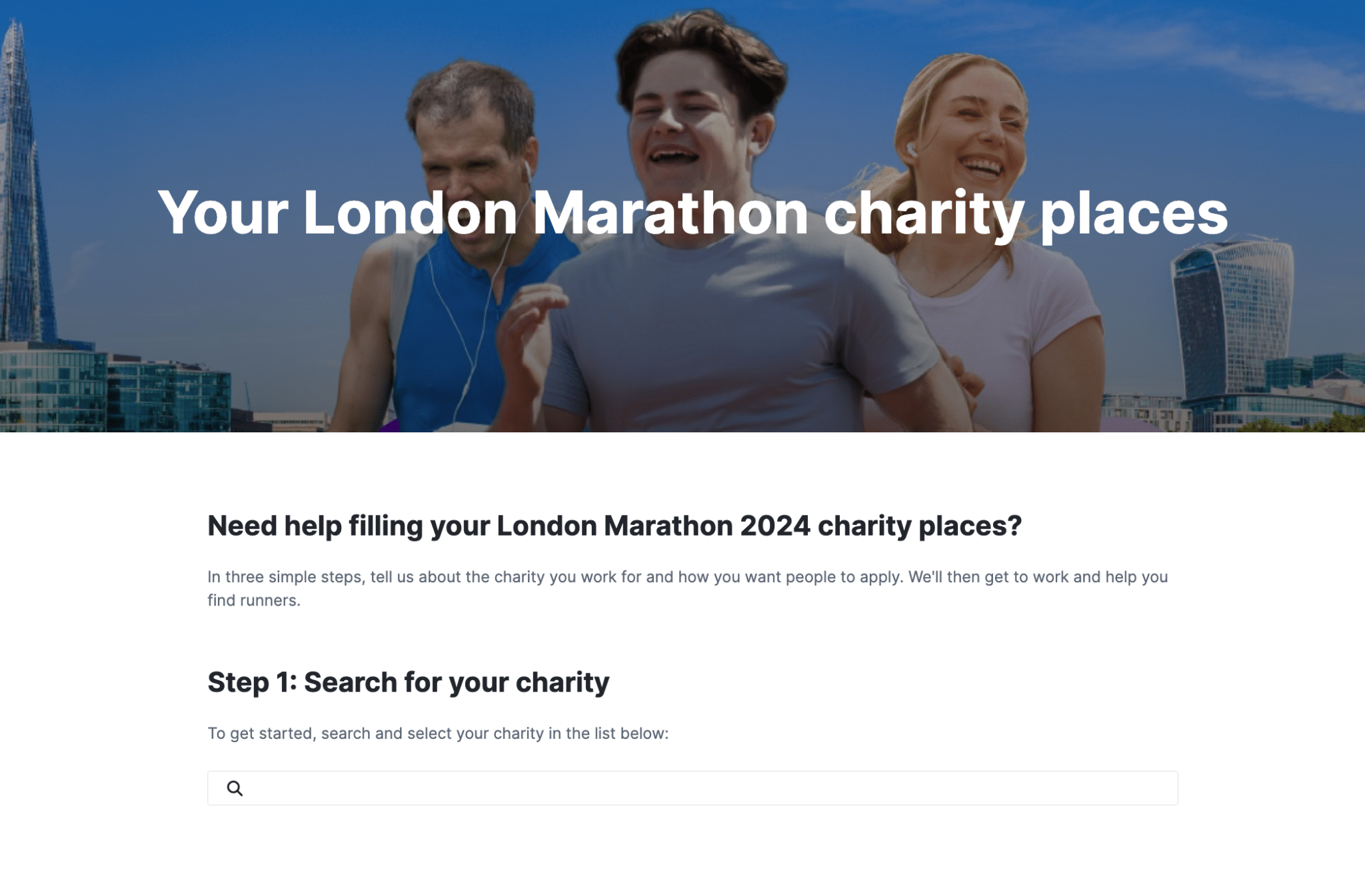 List your London Marathon places.
Use our simple form to tell us about your charity and how you want your potential runners to apply. Only list the number of London Marathon places your charity has in the 2024 event.
Here's what runners looking for charities to support will see: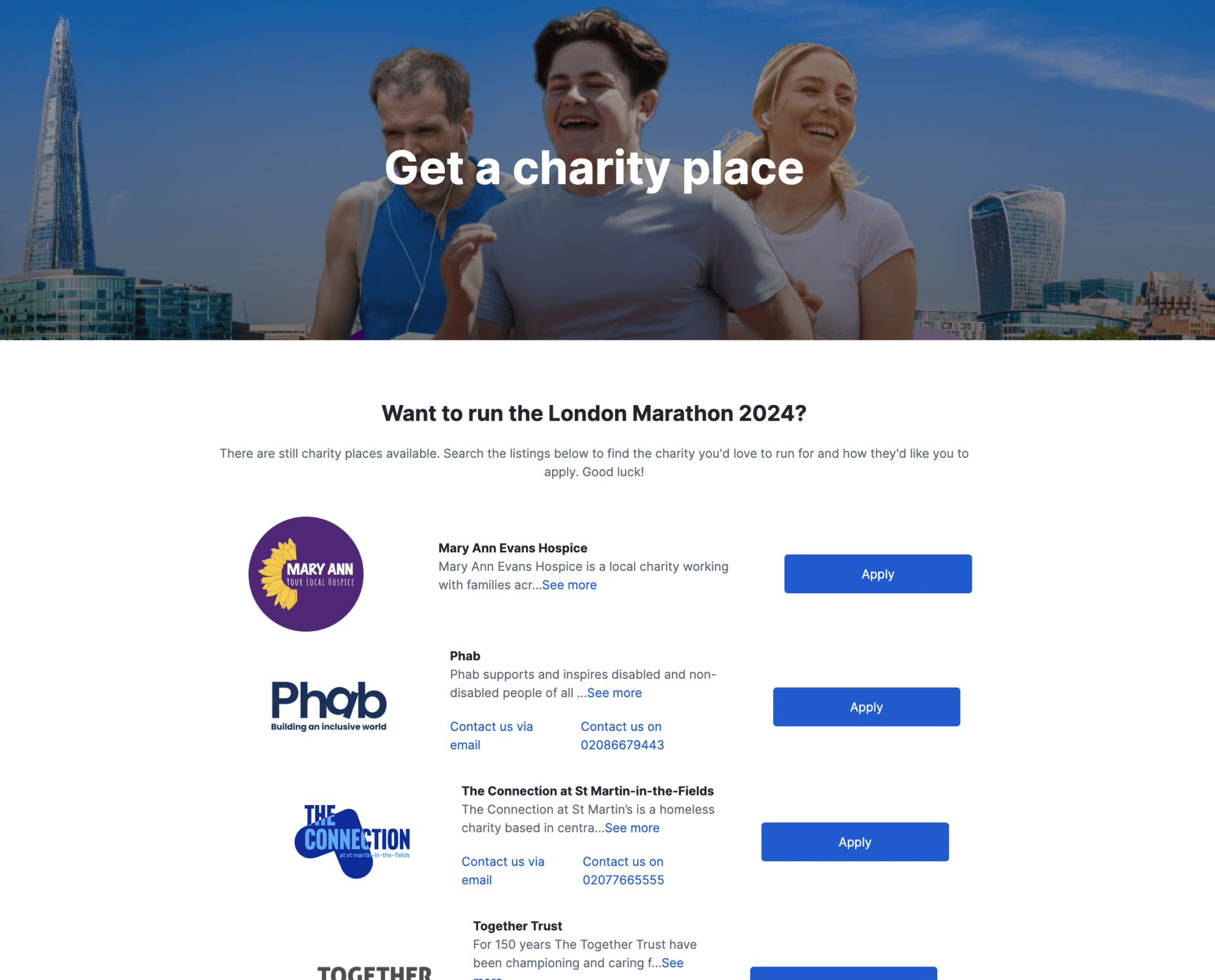 Watch your spots fill up.
Here's where our portal works its magic. Once you list your places, they'll pop up on this landing page and we'll start connecting your charity with passionate runners ready to support you. Plus, you have complete control – you can edit your details any time and even remove your charity when you fill your spots.
No more stress, complicated processes, or empty marathon spots! It couldn't be easier.
Learn more about the Charity Place Application Portal.
London Marathon resources for charities
Running and fundraising go hand in hand – they truly are the perfect pair.
In fact, in the first half of 2023, a whopping 72% of JustGiving Fundraising Pages were created by people participating in running events. Just think – they could be running for your charity!
Check out our London Marathon charity resources for everything you need to make 2024 a record-breaking year.
Learn how to create your Campaign Page in two steps.
See examples of charity pages raising money now.
Get specific examples of best practices from Alzheimer's Research UK.
Find tips you can share with your fundraisers.
Find London Marathon runners in record time
List your charity on the portal and we'll spread the word and help you find runners.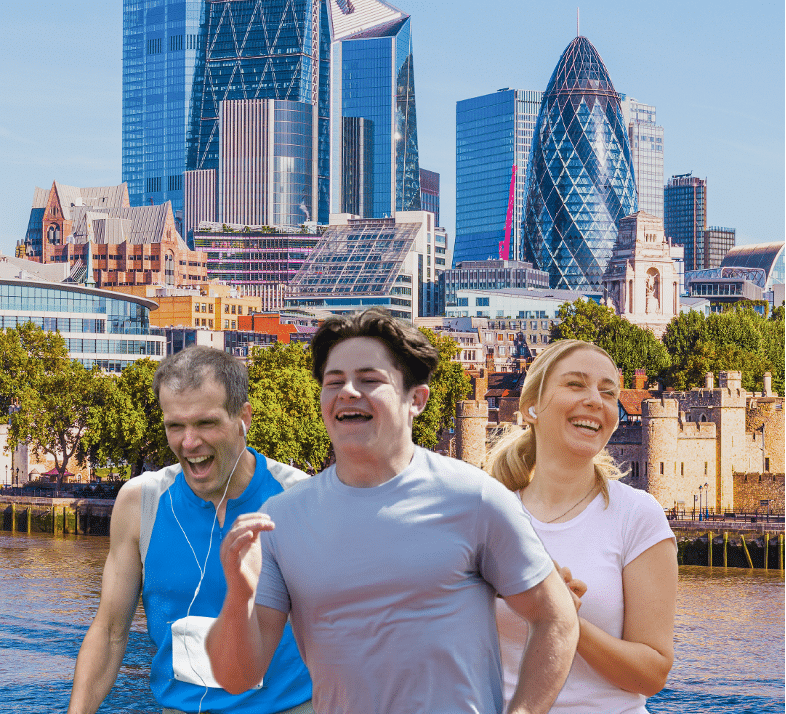 Get inspiration in your inbox!
Don't miss out on digital fundraising tips, tools and trends.
Phoebe is a customer success manager at JustGiving working with charities to help them make the most of JustGiving's tools and insights.