Key events in the non-profit calendar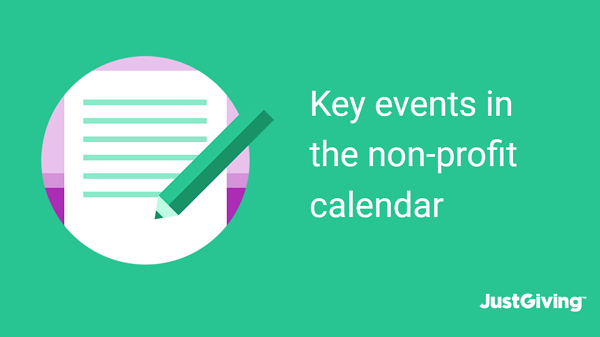 We've all been there. You're scrolling through your social media feed, and you realise you've missed that important annual conference/deadline for a charity award entry/important fundraising ball you promised you'd remember last year.
If you're a charity marketing person, then it's likely you have an extreme case of FOMO. Fear Of Missing Out.
To help you, we've pulled together a list of all of the important key events in the non-profit calendar, as well as some guidance on when you should start preparing for them.
The Charity Awards
You've missed your chance to apply to win this year because the winners will be announced on June 7th in a spangly event at The Pavillion, but if you think you're in with a chance of winning next year, applications are normally accepted from December.
You can find more information on their official website.
The London Marathon charity ballot
You can buy a charity place in the London Marathon and then persuade someone to run it and fundraise for you, but you can also enter the charity ballot.
If selected, you'll get a free place in the Virgin Money London Marathon, which means you don't have to worry about covering the cost of a spot.
The ballot for next years marathon is open until June 1st, so you'll need to apply here right away.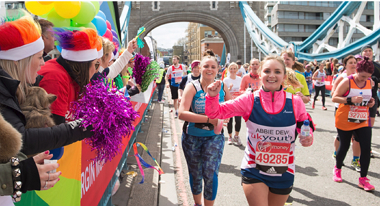 Institute of Fundraising Convention
The Institute of Fundraising Convention is for professional fundraisers. If you're looking for knowledge and tips, you should try to attend. You'll learn from the experts how to create and foster great fundraising teams, how to increase high-value income, and how to run a social campaign without a budget.
The Institute of Fundraising Convention is from the 2nd to 4th July in London.
IFC 2018: Together We Can
The IFC 2018 conference is on 16th to 19th October in the Netherlands, and it's massive. It's all about innovation, inspiration and knowledge. There'll be speakers and masterclasses to help you with your charitable activists.
Ramadan
Ramadan is a period of religious significance for Muslims. During this time, they're required to make a charitable donation called Zakat. It's one of the five pillars of Islam, and requests that they donate a proportion of her wealth to those who need help, which many choose to do through charities.
Muslims donate at a rate of £38 per second during Ramadan.
This is a great time for you to fundraise for your charity, but you must make sure that you set things up properly. If someone makes a Zakat donation to a specific cause, you must donate the money to whichever cause they specified. It's a good idea to have a designated landing page, too.
Ramadan started on May 15th this year, and it moves forward by a couple of weeks each year in accordance with the lunar calendar. You can read more about charities and Ramadan here.
#GivingTuesday 2018
Launched by the Charities Aid Foundation, #GivingTuesday is on Tuesday 28th November 2018. Millions of people take part across the globe.
In 2015 and 2016, the campaign broke the Guinness World Record for the most amount of money donated to charity online in 24 hours.
This is a great opportunity to engage your supporters into action. Let them know that it's happening with enough time to prepare, and it could present a real fundraising opportunity.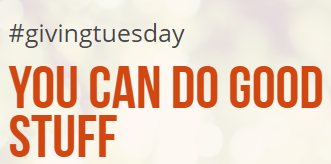 Christmas
Christmas is the key time to appeal for donations for your cause.
More than 1 in 3 people make a charitable donation at Christmas. Perhaps it's because we feel so lucky, or maybe we feel a little guilty about the overindulgence that comes with the season when so many people have so little.
There's a lot of competition out there, so give your campaign some real thought. Start nice and early, and you have a good chance of fundraising very effectively throughout the festive period.
Read our tips for a successful online Christmas appeal.
Get inspiration in your inbox!
Don't miss out on digital fundraising tips, tools and trends.