Interview: Rosie Ferguson, Gingerbread
Hi Rosie! Tell me, what does a Chief Executive actually do?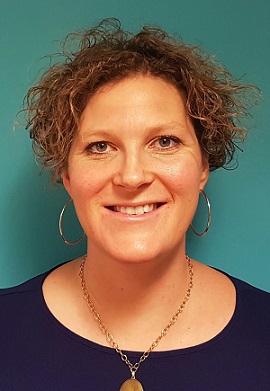 I'm Rosie Ferguson. Chief Executive of Gingerbread, the national charity for single parent families. 
I lead the team at Gingerbread to ensure that we are effectively delivering the maximum impact we can for single parent families by constantly learning from what works and what doesn't and assessing what is needed now and next. I also aim to run a robust business to ensure we are financially secure and a great place to work.
Give us your potted history
Moved to Manchester at 18 to try my luck as an indie DJ! Studied Media & Communications at Goldsmiths. Several years temping and volunteering overseas, including a stint living in Moscow. Then spent 11 years at London Youth, the final four as Chief Executive. Immediately before starting at Gingerbread I in 2017 I took a year off to travel and learn – including attending improv school in Chicago . I am currently a Trustee of Centre for London and the Nursery Theatre and have held previous Trustee roles at UK Youth, UNA Exchange and The Glass House, community-led design.
Take us through your typical working day.
Get up at 6.15 and head to York Hall (Bethnal Green) for a morning swim. Work through email on my phone on the way into work. Then I either have a day of internal meetings in our office in Kentish Town or a day out and about meeting funders, potential funders, policy makers and partners. It always involves a fair amount of coffee.
What do you love most about your job? And what's your number one challenge?
I love the fact that our work makes a real significant difference to families across the UK for example, we affect change in the way that the child welfare system works to make it better for parents, we work with employers to think about how it supports mums in its workforce to work flexibly and we give single parents a platform to campaign on the issues that matter to them.
The biggest challenge is balancing the broader ambition for social change with the operations of running an organisation. I work in the charity sector because I want to change the world – and that isn't done by delivering short term programme interventions or focusing just on one aspect of family lives. Real change is delivered by thinking boldly, collaborating broadly and balancing restless drive with a patient long term view. But that doesn't always fit neatly into a strategy or a budget.
Why do you work for Gingerbread?
1 in 4 families in the UK are single parent families. Despite the fact that two thirds of them are in work and they are a mainstream part of our society, their children are twice as likely to be growing up in poverty as children with two parents. I believe in giving everyone the opportunity and support they need to reach their potential – and the parents and children of single parent families seem like a good place to start.
What digital tools could you simply not live without and why?
I know it isn't cool but I really love Outlook email and diary. It keeps me organised and makes me feel like I'm in control. I missed this hugely when I took time off between jobs! I move around a lot so also adore the Trainline App! But if I had to just pick one I don't know how I would function without Whatsapp. 
Which other charities are doing digital well?
The Mix does a brilliant job with its digital service offer and ensuring it is led by the voices and experiences of those who access it.  
What charity do you most admire and why?
I continue to admire the relentless perseverance and optimism of community-based youth clubs like WAC Arts, Hackney Quest and Laburnum Boat Club, who in the face of significant cuts continue to provide brilliant and long term opportunities and support for young people to develop their confidence and skills.  
What brands or people from outside the sector inspire you?
Working closely with Gingerbread's employment partner Marks & Spencer, I am really impressed with how their 'Plan A' sustainability commitments are really embedded and championed throughout the organisation in terms of their impact on both communities and the environment. It is a strong reminder of the significant role the private sector can play in change.
What one Twitter account / blog / email newsletter do you think everyone should follow?
The JRF (Joseph Rowntree Foundation) email newsletter is an often depressing but informative read highlighting the latest data and research on UK Poverty. It is the only email newsletter that I am guaranteed to open and digest.
(Or for any Eastenders fans I recommend following @EEndersAnalysis.)
Get inspiration in your inbox!
Don't miss out on digital fundraising tips, tools and trends.