London Landmarks Half Marathon: Your Ticket to Monumental Support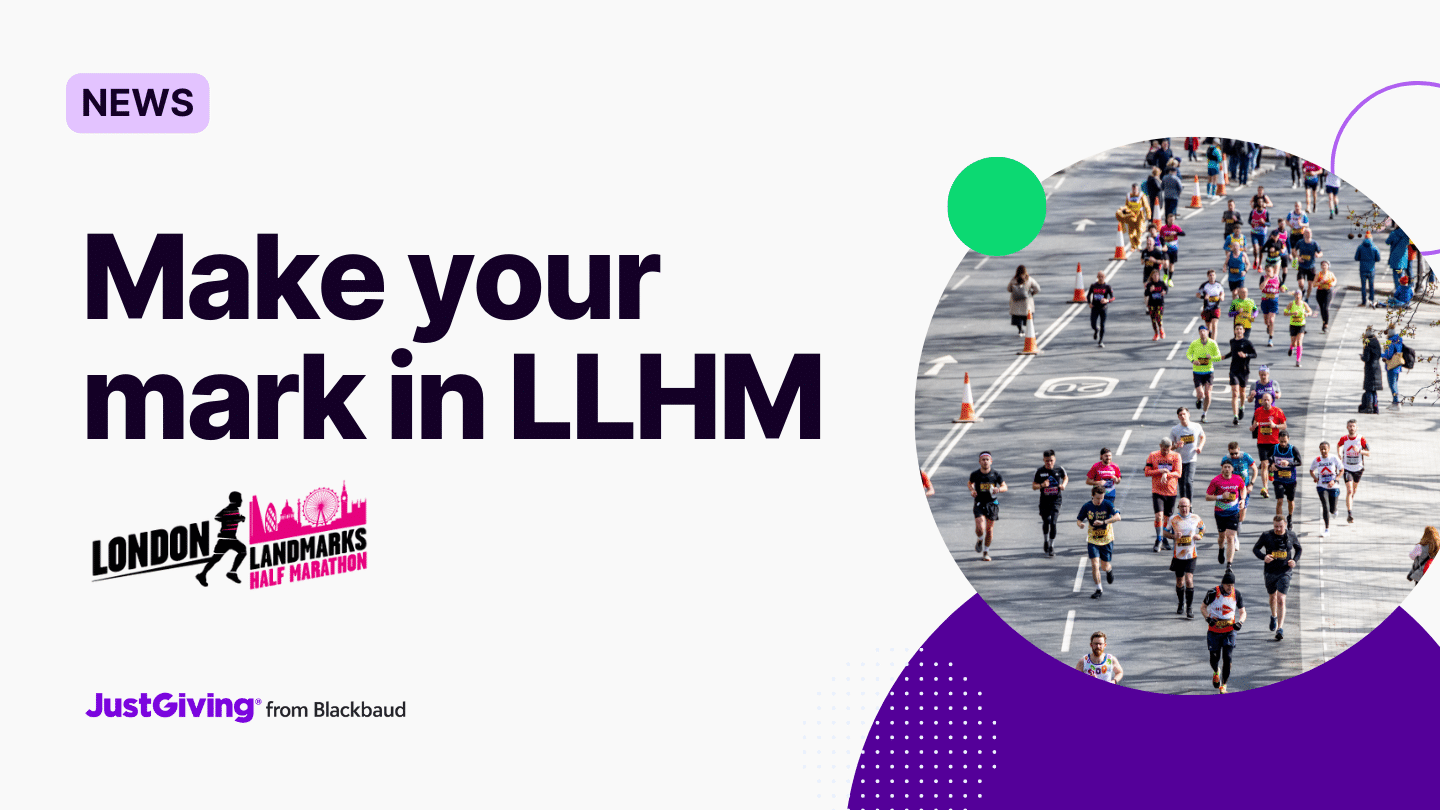 Online fundraising is just like planting a seed that blossoms into a thriving garden of charity support. And leveraging the best community events is like giving that little seed a fast-track to growth!
The London Landmarks Half Marathon is a perfect example of this. Fundraisers come together to challenge themselves, see their friends, and make a massive impact for the causes they love.
And as the event's official fundraising partner, JustGiving has a proven track record of helping charities exceed their fundraising goals through events. Let us tell you how this event can be ground-breaking for your charity and how to make the most of it.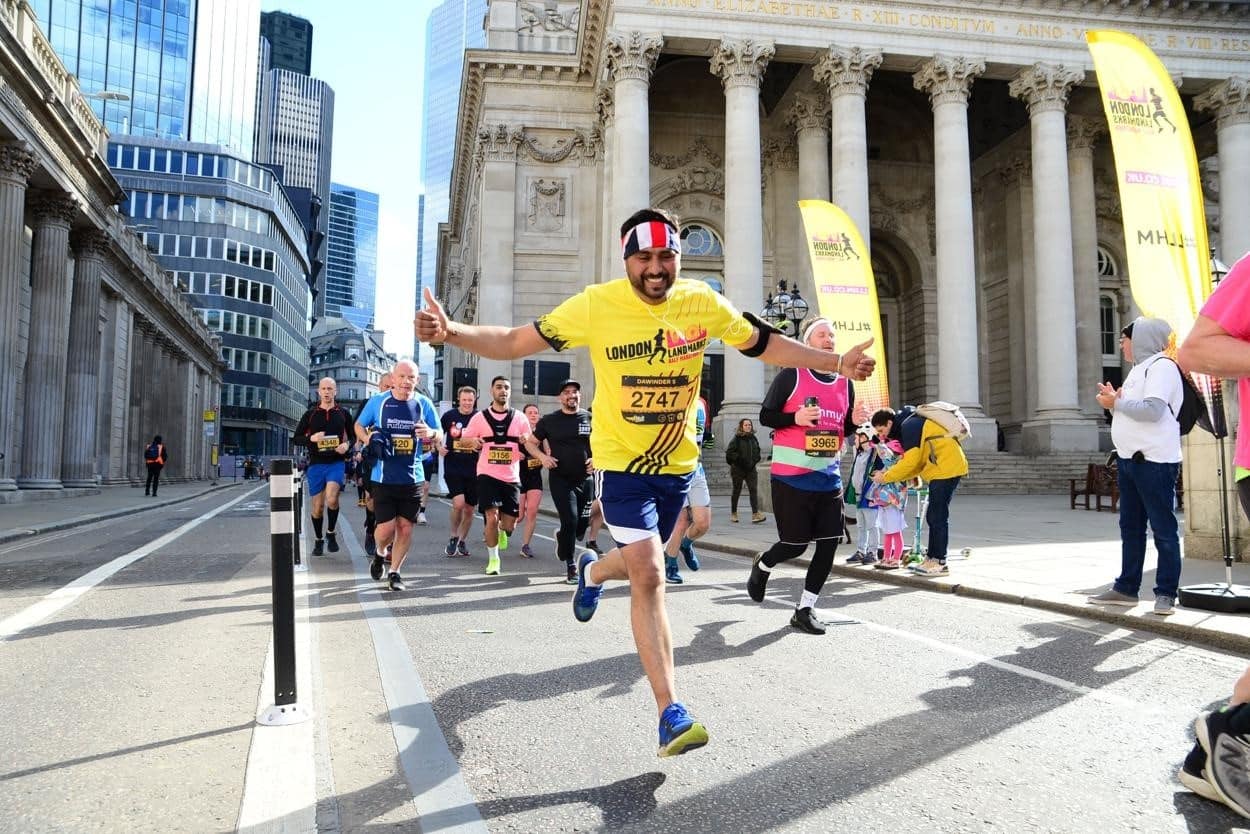 You can also sign up for the London Landmarks Half Marathon webinar for charities on the 25th of April.
Why should my charity get involved? 
£7 million raised in London Landmarks Half Marathon on JustGiving in 2023
London Landmarks Half Marathon runners used JustGiving to raise a whopping £7 million+ in 2023. There's tremendous potential here!
It's a sold-out event with high ROI, and an excellent opportunity for charities of any size to be seen by thousands of people and generate new revenue.
"Our runners loved the experience on the day, and are already planning to run next year the day after the event. Well organised and with a real feel-good factor, we're over the moon with the funds raised from the event."

Movember
We're constantly optimising, testing, and improving JustGiving to make it the best it can be for charities! Learn more about what's new at JustGiving.

Is this right for my supporters?
This isn't just any half marathon. It's an unforgettable experience and a fun and unique challenge for your supporters!
Runners get to experience London's best and most iconic landmarks and heritage while raising funds for a great cause. Somerset House, St Paul's Cathedral, The Bank of England, The Tower of London… with sights like these, nobody will leave disappointed or uninspired!
People can also earn golden tickets, dress up for charity, get involved in course challenges, strive to break records and more.
"Absolutely amazing, easily best run I've taken part in. Route/entertainment/crowds were superb. Definitely be signing up again."

How does it work on JustGiving?
We've made it as easy as possible for you to start raising money in London Landmarks Half Marathon. With a standout campaign page, you can bring all your online fundraising for the race together in one place (check out some amazing examples here).
People can set up their own fundraising pages and start collecting donations for you from their networks. All donations are secure, and JustGiving takes care of the administration and payments, so you can focus on fundraising.
London Landmarks Half Marathon Race Director Lia Fyles says, "Charity is at the heart of the London Landmarks Half Marathon and through our work with JustGiving, runners receive the best online fundraising experience possible and all the support they need to raise money for our fantastic charity partners."
Plant your own seed of hope and start planning early – these places will run out quick!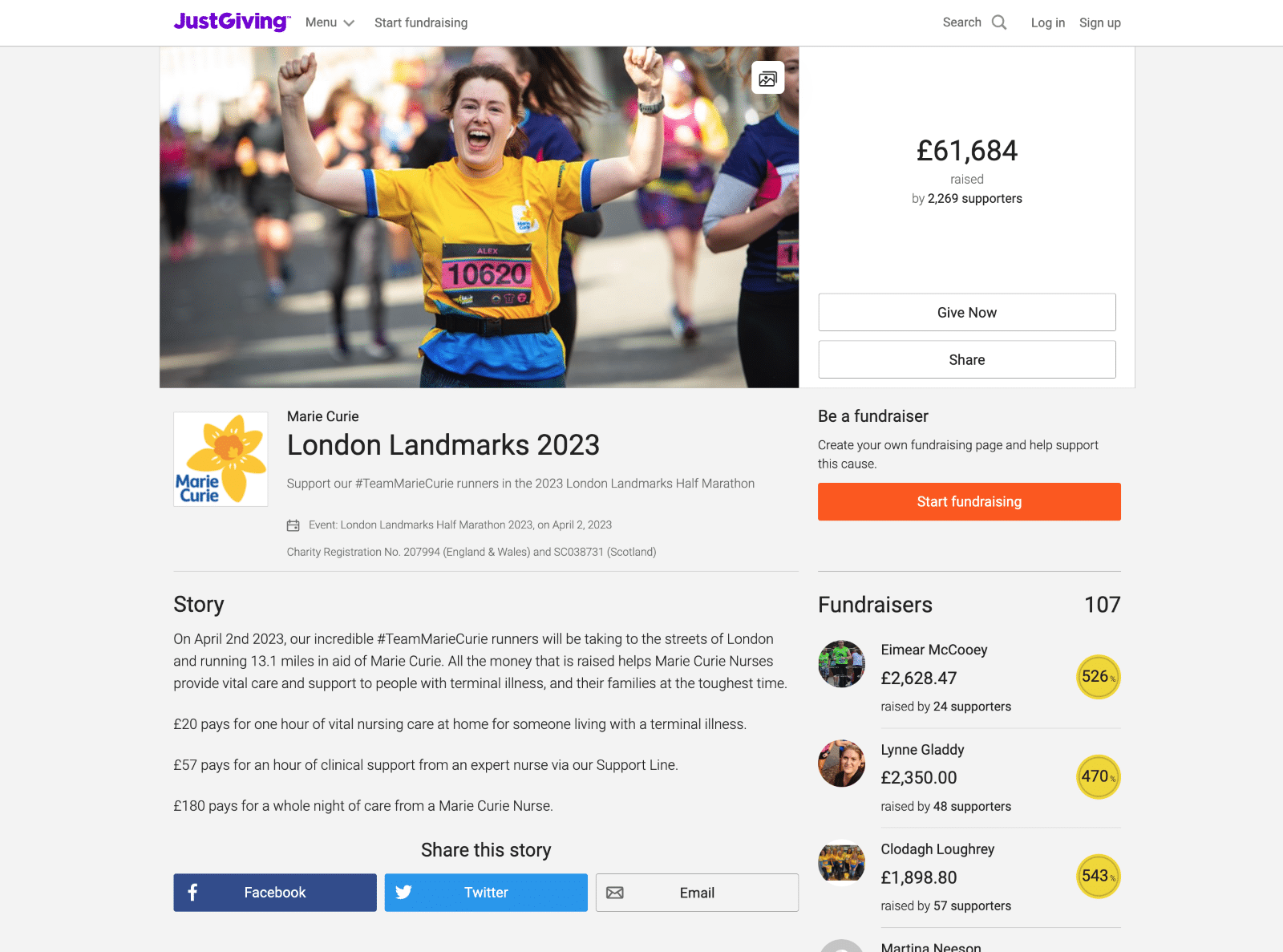 Join the exclusive webinar
Don't miss this opportunity! Sign up for the London Landmarks Half Marathon webinar for charities on 25th April to learn more about how valuable this is for charities.
You'll also learn how your charity can get in on secure places when applications launch 26th April.
For more information about charity involvement in London Landmarks Half Marathon, visit the official website.
Get inspiration in your inbox!
Don't miss out on digital fundraising tips, tools and trends.
Brian is on the Community and Content team at JustGiving. He's passionate about sharing online fundraising tips, research, and inspiration to help fundraisers raise more money, build their brand, and grow their cause.