London marathon 2019: Let's talk about page activation!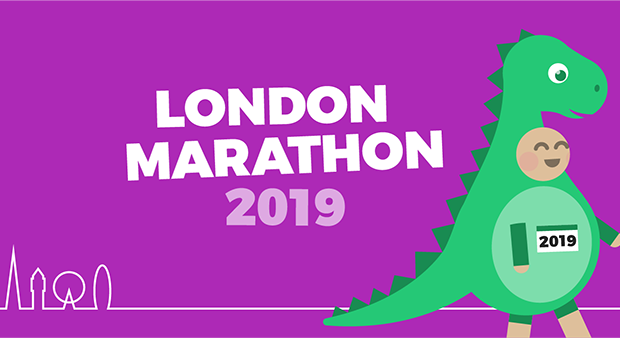 The London marathon is now 3 and a bit months away (not that we've been counting!) and your team have likely got the task of running 26.2 miles on their minds. Here at JustGiving, we're focusing on something a little bit different, activation rate!
You might have heard us chat about page activation rate before. For the uninitiated, it's the percentage of Fundraising Pages to have at least one donation. So the more activated pages you have, the better! For 2018's London marathon, the activation rate on JustGiving was 90%. We're very proud of this and every charity with a Fundraising Page on JustGiving should be too! We want 2019 to be your best yet, so here's some tips and tricks that we know help to boost your activation rate.
Find your inactive fundraisers
A logical starting point, we hope you'll agree! Knowing who you'll need to help should make your life a lot easier. There's a tried and tested method to finding inactive fundraisers. Using JustGiving reports, you'll be able to create a bespoke report in your account. So when you want to check-in on your London marathon runners, you'll have the report ready and waiting to refresh.
The sooner, the better
At JustGiving, we're always talking about how important it is for a fundraiser to set up their page early. Surprise, surprise, it's also important for a fundraiser to activate their page early. A fundraiser could raise £800 more if they receive their first donation in the first three months as opposed to two to four weeks before their event. The sooner you can get your fundraisers thinking about getting that first donation the better. Why not create some friendly competition to get activation on your fundraiser's brains? The prize doesn't need to be extravagant! Set your team the goal of receiving their first donation in a set period and they could win a personalised training t-shirt or goody bag from you!
Understand why your fundraisers haven't received a donation yet
In an ideal world you'd have the time to check-in with fundraisers regularly. However, that isn't always possible, so finding out why they're struggling to get their fundraising off the ground can be a mystery. To help identify why some fail to activate we surveyed a group of fundraisers who were yet to receive a donation to help shed a light on the situation. Of those surveyed:
15% said that they needed help getting donations to their page

14% said they hadn't activated their page yet because they were planning to start fundraising closer to the event date

9% said they were too busy to start fundraising
So some of your runners might need some words of wisdom and others might need a gentle nudge!
Make sure your fundraisers know about all the tools in the toolbox
They're there for a reason and we've done the research to prove that they work! We know that successful Fundraising Pages are the ones which get shared and shared again. We understand that most fundraisers won't want to keep sharing their page without something fun and fresh. Enter Shareables. They're a new, shiny way for fundraisers to shout about their page. The fundraiser gets to create fun, customisable images that are ready made to share. Words can't do them justice so have a play around and then make sure your fundraisers know about them!
Think outside the box
You don't need us to tell you and your fundraisers that raising money whilst training for a marathon is not easy! Encourage your fundraisers to think of fun and engaging ways to raise money. That might be self-donating to their page to get the ball-rolling. We've also put together our favourite alternative fundraising ideas from sweepstakes to a gaming night. Have fundraisers in need of some extra encouragement? Get them to make the most of our Running for Good Facebook group for fundraising inspiration.
Get inspiration in your inbox!
Don't miss out on digital fundraising tips, tools and trends.
Evey is a customer success manager at JustGiving working with charities to help them make the most of JustGiving's tools and insights.