London marathon 2021: Let's talk about page activation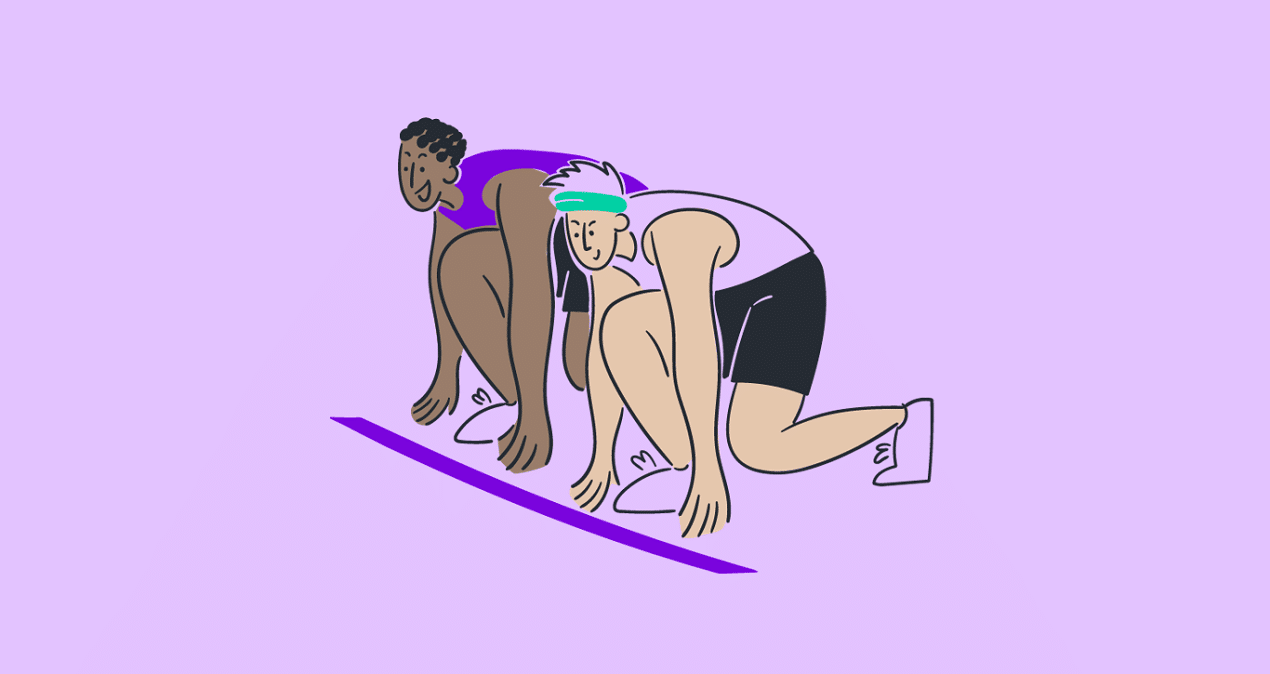 The London marathon will soon be here and your team have likely got the not-so-small task of helping your supporters raise money and run 26.2 miles. So, we want to share some tips on 'page activation' to help make this the best London marathon ever!
But what is page activation and why is it so important?
For the uninitiated, it's the percentage of Fundraising Pages to have at least one donation. The higher the page activation rate for a fundraising event, the more likely it is that you'll raise more money.  Pre-pandemic, we typically saw a page activation rate of around 90% for the London marathon, this means that 90% of runners with a fundraising page on JustGiving received at least one donation (learn more here about why the first donation matters the most). We're very proud of this and every charity with a Fundraising Page on JustGiving should be too! We want to aim even higher this year – so here's some tips and tricks that we know will help boost your activation rate. 
1. Find your inactive fundraisers
A logical starting point, we hope you'll agree! Knowing who you'll need to help should make your life a lot easier. There's a tried and tested method to finding inactive fundraisers. You can create a JustGiving fundraising page report centered around an event date to help you identify your London marathon runners and to see how their fundraising is going. Here's how to do it…
Once logged into your account click on the 'Reports' tab and click on 'Fundraising Page Reports'
Filter your data by pages with event date and enter the date of the London Marathon 2021 in the date fields
Save template for future use and generate your report
Use the filter function in Excel to remove pages created for other events which take place on the same date. You do this by clicking on the column event name and choosing your filters
Look at the 'Total Donations' column to see how these fundraisers are doing, you can put a filter on this column to easily identify the fundraisers that have not yet received a donation.
For further info, take a look at our reporting help page.
2. Understand why they're inactive
In an ideal world you'd have the time to check-in with fundraisers regularly. However, that isn't always possible – especially with only two months to go – so finding out why they're struggling to get their fundraising off the ground can be a bit of a mystery. To help identify why some fail to activate we surveyed a group of fundraisers who were yet to receive a donation to help shed a light on the situation. Of those surveyed:
15% said that they needed help getting donations to their page
14% said they hadn't activated their page yet because they were planning to start fundraising closer to the event date
9% said they were too busy to start fundraising
So some of your runners might need some words of wisdom and others might need a gentle nudge!
3. Encourage your fundraisers to self-donate
There's something inherently motivational about asking a supporter to commit to their fundraising with their own cash, plus it's also a great opportunity to set a benchmark donation for donors dropping onto the page. Often people don't know what an appropriate amount is to donate – a higher first donation sets an expectation.
4. Tell them about Shareables
We talk to people fundraising on JustGiving every day, and we're often asked by them how they can share regular updates with friends and family without being seen to be always asking for a donation. JustGiving Shareables help fundraisers create fun, customisable images that are ready-made to share.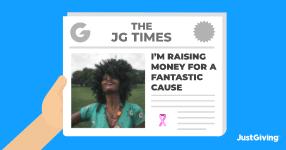 5. Think outside the box
You don't need us to tell you and your fundraisers that raising money whilst training for a marathon is not easy! Encourage your fundraisers to think of fun and engaging ways to raise money. For some inspiration, take a look at ten of the best fundraising ideas we saw in the 2.6 Challenge in 2020. Have fundraisers in need of some extra encouragement? Get them to make the most of our Running for Good Facebook group for fundraising inspiration.  
---
Editor's Note: This post was originally published in January 2019 and has been revamped and updated for accuracy and comprehensiveness.
Get inspiration in your inbox!
Don't miss out on digital fundraising tips, tools and trends.
Louise Sparks is a Content Marketing Specialist and has worked in marketing and publishing for 15 years. She has worked at Blackbaud for 5 years and loves creating helpful, inspiring content for charities to help them achieve their goals.