3+ Ways Your Charity Can Raise More in London Marathon 2024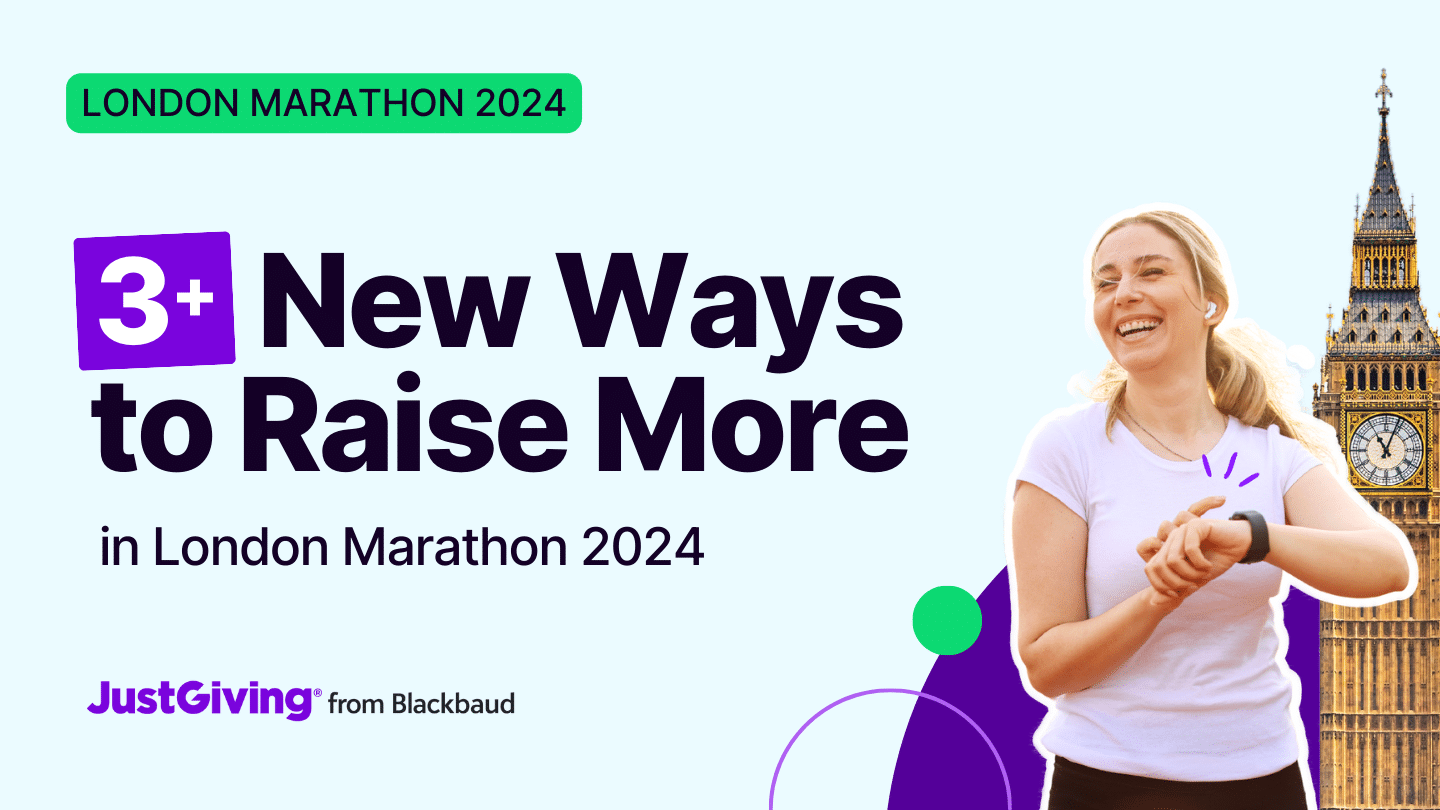 At JustGiving, we're proud to support charity fundraising in some of the world's biggest and most popular fitness events.
London Marathon, of course, is a crowd favourite. In fact, charities raised a jaw-dropping £39 million in London Marathon 2023 on JustGiving, more than on any other platform.
And get this… fundraisers using JustGiving have already raised £1 million+ for causes they love as part of London Marathon 2024. And we're still six months out!
So, whether you and your fundraisers are already feeling confident, or need a push towards the big challenge ahead, we've got you covered.
Here are the new and exciting things we're doing to help you – and your fundraisers – smash your fundraising goals in 2024.
BUILD YOUR CHARITY TEAM 🏃
Charity Place Finder
The appetite for fundraising is high…and still rising! With fundraising on JustGiving up 8% on from last year, more fundraising pages being created, and people donating more than before, it's the perfect time to get your charity in front of people.
What it is
A tailor-made directory for attracting more London Marathon fundraisers for your charity.
When it starts
Open now!
How to get involved
If you have charity places available for fundraisers in London Marathon, you can use list them on our specially made directory.
Just verify your charity, share a few details, and we'll promote your listing with runners excited to raise money! It's the easiest way to attract more fundraisers (which means you raise more money), and the best way to save time and resources.
Many charities have listed their spots and we're starting to promote them. Get in quick to make sure you're included.
List your places
Have London Marathon charity places to fill? Find runners for your charity the easiest way with our Charity Place Finder!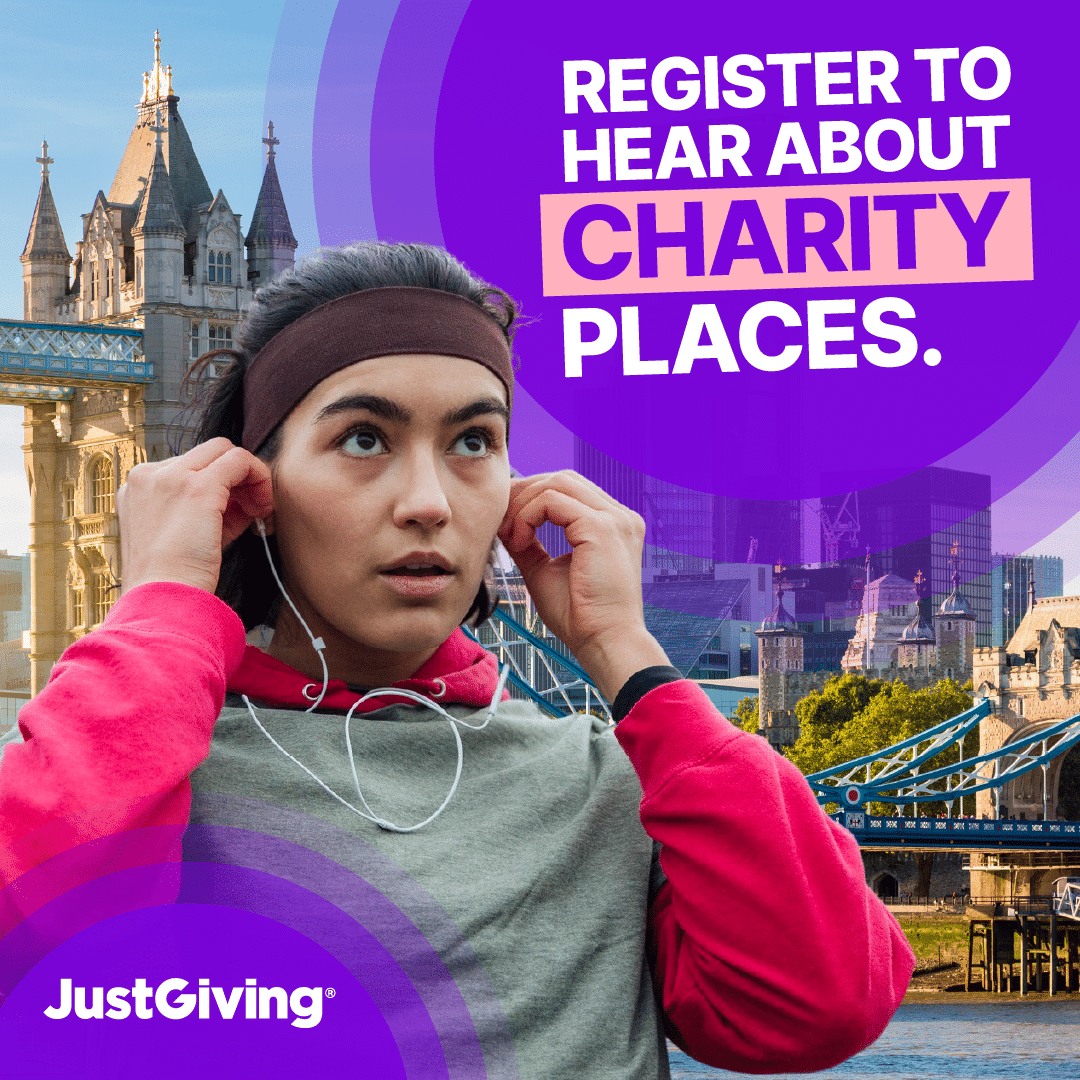 AMP UP YOUR DONATIONS 🔊
Top of the Training Tracks
Over 8,500 runners are already set to fundraise on JustGiving for a charity they love in London Marathon 2024. And Top of the Training Tracks lets them take centre stage.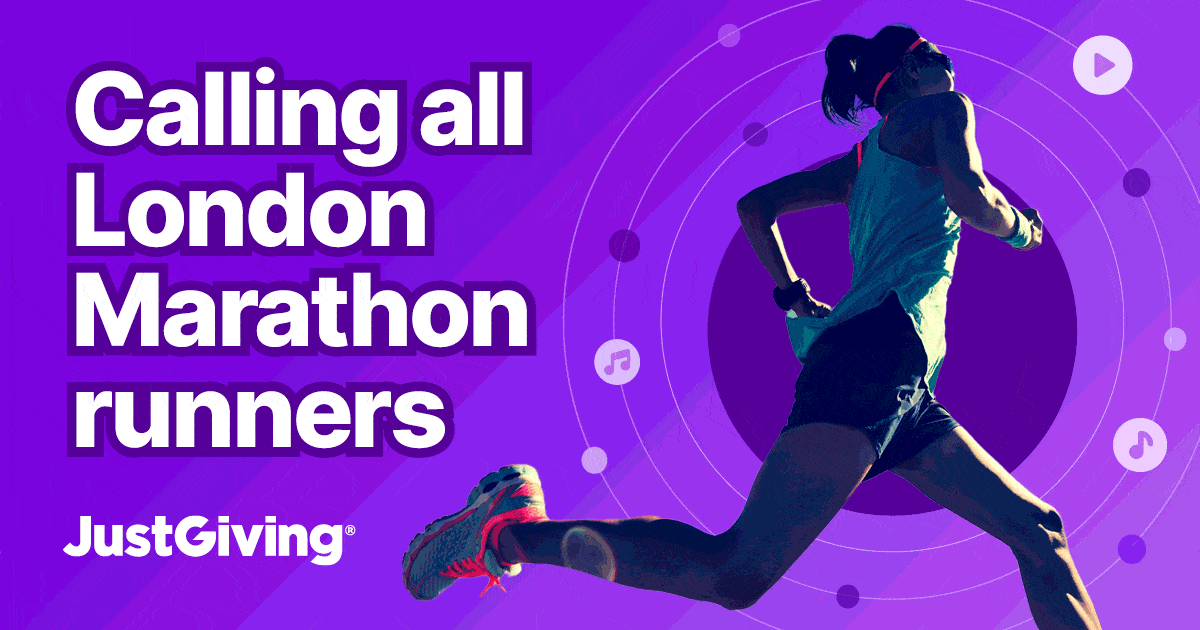 What it is
A chance for 10 JustGiving fundraisers to win a £500 donation through a brand-new musical competition! 🎵
When it runs
CLOSED
How it works
Anyone fundraising on JustGiving for London Marathon 2024 can enter. All they need to do is answer a few questions about their favourite training music:
The top three tracks they love running to
Their favourite genres, artists, and podcasts
Their guilty pleasures
We'll promote the survey on social media and in the press. After 3 November, we'll choose 10 random winners, then reveal the top 10 tracks, artists, genres, podcasts, guilty pleasures, and round it off by compiling the ultimate running playlist!
REACH YOUR TARGET EVEN FASTER 📈
£1,000 Donation Bonus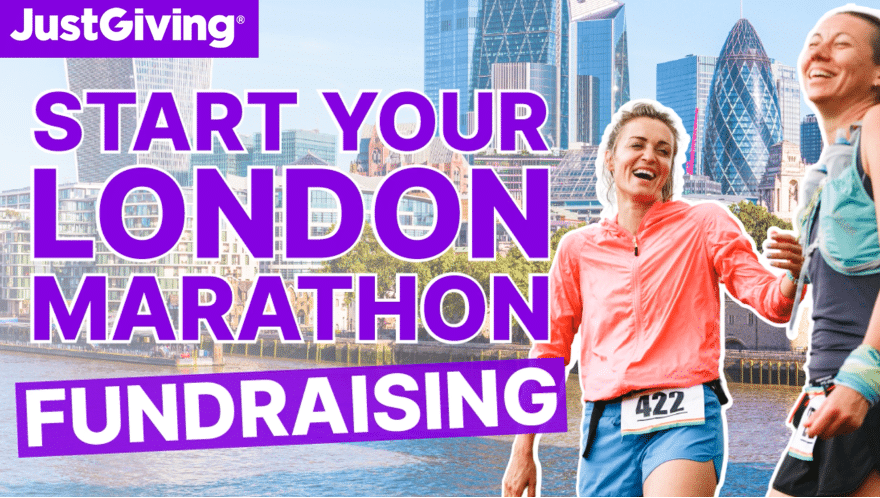 Charities and fundraisers love when we give out free donations. It doesn't only kick-start their fundraising, but they go on to raise more on average throughout the event. Boost your London Marathon fundraising even further with a £1,000 donation, on us!
What it is
An extra £1,000 donation for new fundraisers
When it runs
23 October – 30 November 2023
How to start
It's easy and only requires you to tell your community about it! Anyone who creates a JustGiving fundraising page for London Marathon 2024 between 23rd October – 30th November will be automatically entered to win a £1,000 donation to their page.
Our JustGiving team will be promoting this far and wide on social media to make sure it's seen by the most runners possible.
More resources for your charity
Learn how to do your best fundraising ever in the world's biggest community fitness event.
Start fundraising in London Marathon 2024
Learn how to create your Campaign Page, see charity examples, and get everything you need to be successful.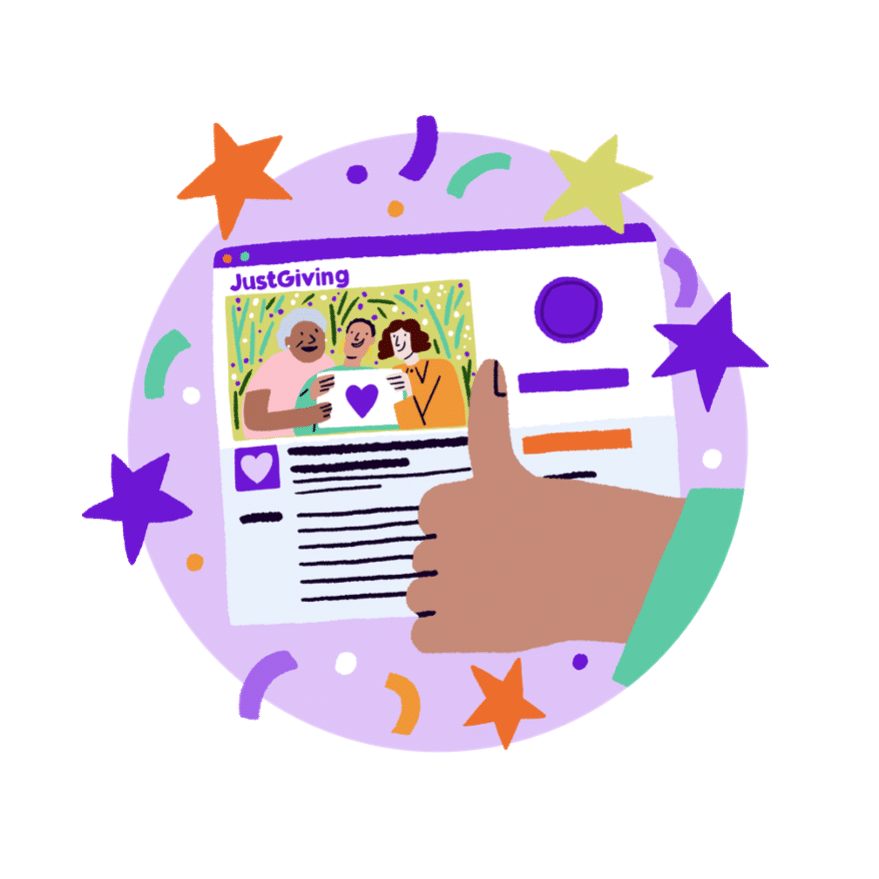 Free Guide: Creating the Perfect Page
Get our top tips for creating an amazing Campaign Page to help attract donors, recruit fundraisers, and build your charity's brand.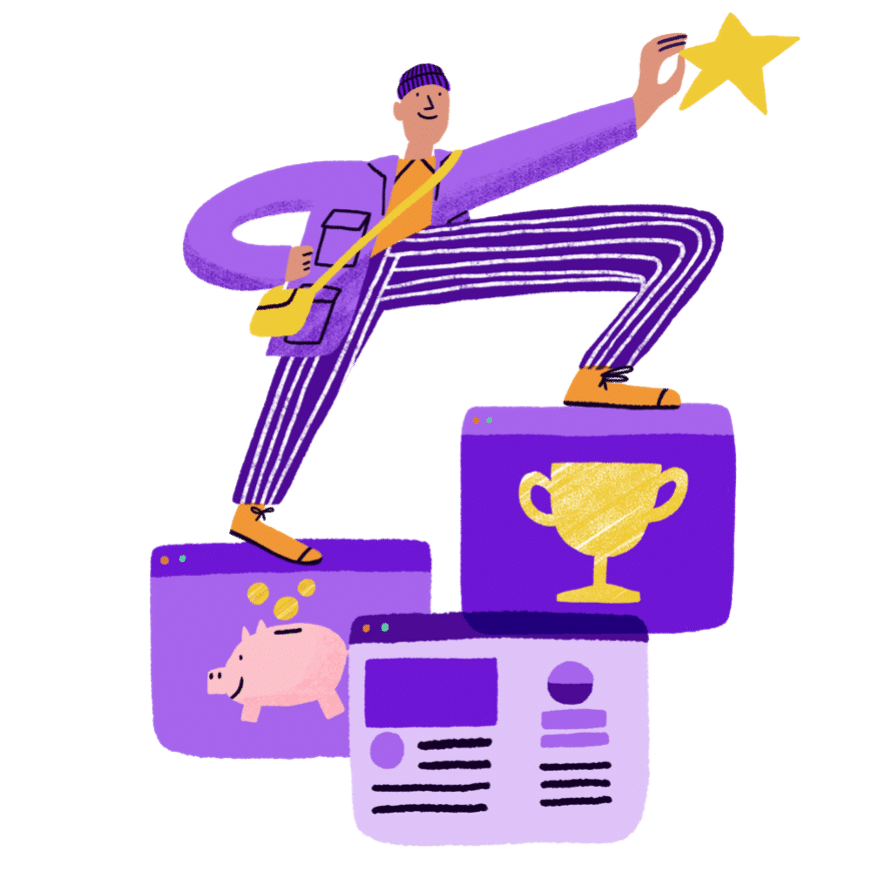 Resources to share with your fundraisers
Here are our top tips for helping runners meet their fundraising targets.
Ask your supporters to self-donate.
On average, those who start their fundraising by donate to their own page go on to raise 58% more than those who don't.
Encourage your supporters to use all the JustGiving tools available.
We just launched the ultimate fundraising storytelling sidekick: Story Enhancer! As well as seven other updates to help fundraisers raise more and have an even better experience.
Spread the word.
Fundraisers raised a total of £151 million (not a typo!) combined, simply by sharing their pages in 2022. Every share counts! Encourage your supporters to share their pages online and with their friends and family – and don't forget to reshare their content to your charity's social media channels.
Remind your supporters to personalise their page.
Personalising a JustGiving page with a detailed fundraising story can lead to 36% more donations. Make sure your runners are telling people exactly why they're choosing to take part in the London Marathon for your cause.
Get all of our top tips for helping your fundraisers create the perfect pages.
We encourage you to tap into all the tools and resources above to make 2024's London Marathon the best ever! For any questions or help getting started, reach out to us here.
Get inspiration in your inbox!
Don't miss out on digital fundraising tips, tools and trends.
Phoebe is a Customer Success Manager at JustGiving, working with charities to help them make the most of JustGiving's tools and insights.