Looking forward – Inspiration for 2016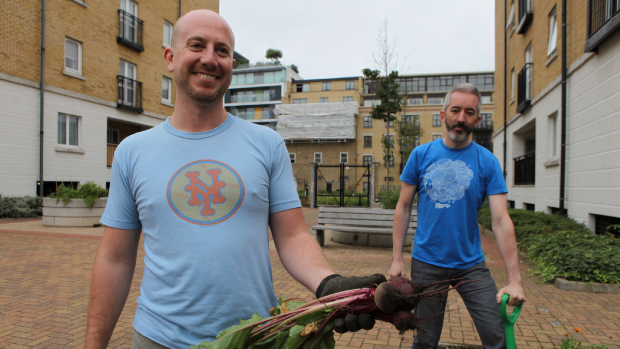 Barely a fortnight into the New Year and here we are, inboxes full to bursting, with to-do lists growing ever longer. So rather than add another listicle to the pile, I thought I'd quickly share a couple of the trends and ideas that are inspiring the team at JustGiving for the year ahead.
But first one cannot ignore the rocky ride that charity fundraisers, in the UK at least, have experienced this past year. Fundraising veteran Ken Burnett's summary of the current state of a play is well worth a read if you haven't already.
As well as a critique, Ken's account provides hopeful pointers. Contrary to media reports, people's love of charity in its broadest sense is as strong as ever, as our own Charlie Wells reported in his 2015 review.
Not only are people raising more and more money online, they're also sharing their stories – and by extension the story of your cause – further than ever before. Far from fatigue, what we are seeing is a significant rise in engagement between people and causes. So where could it possibly have come from?
The clues are all around us. The way we shop, follow the news or choose to have fun is influenced by our network to an extent that was unimaginable a decade ago. Why should the way we give be any different?
This idea isn't new. Richard Turner, Chief Fundraiser at Solar Aid, has evangelised treating supporters as the most powerful ambassadors for your cause, as well as a source of income, for years now. That said, it still remains a fresh and even revolutionary idea. (And you could do worse than follow Richard's blog by the way – go and have a read!)
A story well told will always move good people to action, but now there are many, many more authors involved in writing it. This focus on enabling your supporters to tell your story better, and spread it even further, will be a key product development direction for us this year.
Another notable – and possibly related – shift in the way people relate to causes is the meteoric rise of crowdfunding. As of April of last year, JustGiving users have been able to raise funds for their own local projects and people in need, alongside making Fundraising Pages for registered charities. The service is proving immensely popular with over 25,000 Crowdfunding Pages created and £12 million raised to date. Users love to 'see the change' they've made happen with the money raised, and they feel a huge sense of achievement in a job well done. Could charities benefit from communicating more of those smaller, more focussed victories to their supporters? That's the philosophy behind JustGiving Campaigns, our crowdfunding tool for charities that is enjoying a similar trajectory.
If I had to venture a prediction for this year, I would be prepared to bet that the combination of those two powerful forces – people's trust in other people, and the desire for a simpler answer to the perennial 'where is my money going?' question – will have a profoundly positive effect on the way people choose to be generous in 2016. Here's to another great year ahead.
Get inspiration in your inbox!
Don't miss out on digital fundraising tips, tools and trends.
Sally Falvey has worked in online fundraising for over 10 years, and is the Head of Growth Marketing at JustGiving. She's passionate about helping all charities use the latest technology to be more efficient and raise more money.