Making Accessibility A Priority: The Principals of Inclusive Design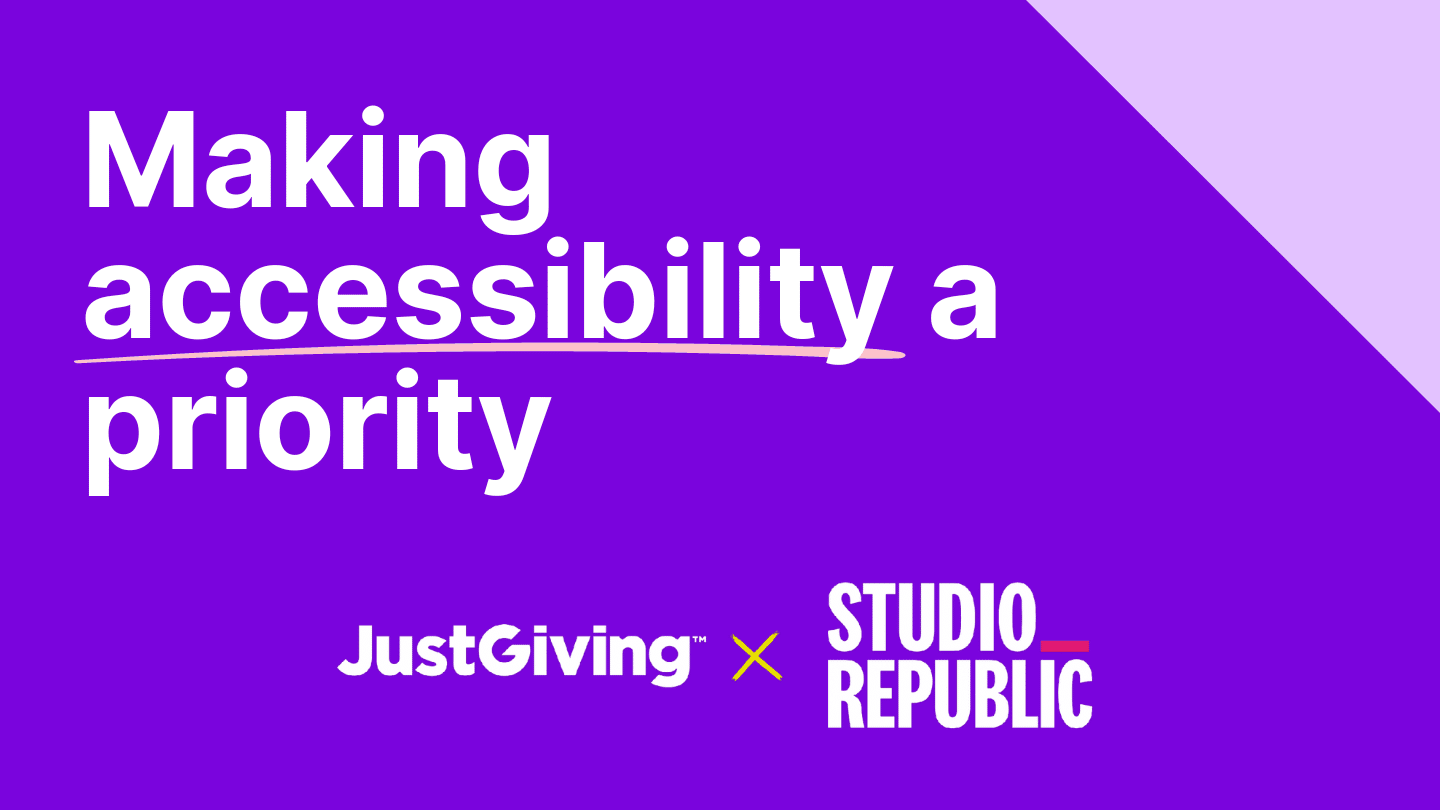 Less than 2% of the world's top one million websites are fully accessible for all users. This needs to change. We partnered with Studio Republic to give your charity the information you need to take the right steps towards being more digitally inclusive for your supporters.
About Studio Republic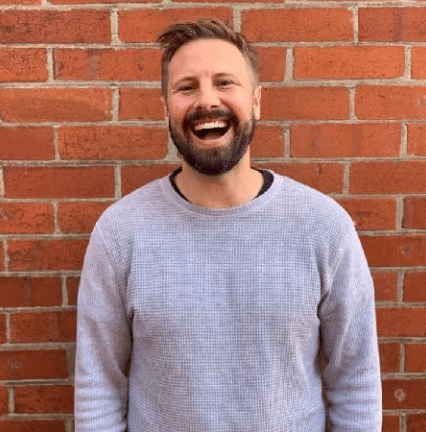 Studio Republic are a purpose-first digital and creative agency who build inclusive, sustainable websites, brands and campaigns. In the last few years alone, the team at Studio Republic have raised over £14 million through campaigns and supported 1000s of charities, tackling a wide range of issues.
We've teamed up with them to help you ensure your charity can make the biggest impact possible. In this blog, we'll share Jack and Chris' top tips for improving your charity's website and future campaigns, to make them as inclusive and accessible as possible.
What is accessibility?
In 2019, a survey found that less than 2% of websites were accessible to everyone. Some of the users impacted had the following disabilities:
Digital accessibility is all about ensuring that everybody can easily understand your charity's online content – and making adjustments to achieve this.
What you can do to be more accessible
When assessing your charity website's accessibility, it's best to consider how perceivable, operable, understandable and robust your content is. We'll break down exactly what this means below…
Perceivable
At the most basic level, users need to be able to perceive your content – and this doesn't just mean seeing it! Here are a few ways you can implement this…
Text alternatives: every image you use should have 'alt text'. Be sure to include a short written description of an image – so visitors can understand what the image is, even if they can't see it.
Time based media: when sharing video content, include synchronised captions or a transcript.
Distinguishable content: It's important that text stands out – and background imagery doesn't make it difficult to read or understand. Text and background colours and images should have a contrast ratio of at least 4.5:1. Try this easy-to-use contrast checker when picking your colours.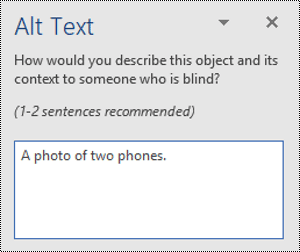 Operable
Your website must be operable – meaning everyone must be able to use it. Here are a few things to consider when designing your website:
Keyboard accessibility: one essential part of website design is ensuring all users have access to your content without requiring a mouse. All functionality should be available using a keyboard.
Time sensitive material: Users should be warned about any timeout that could result in loss of data.
Visually triggering content: allow users to disable automatic and user triggered animations. This is essential as certain visual patterns and animations can trigger physical reactions and affect those with epilepsy.
Navigation: To make your website as easy to navigate as possible, all pages should have descriptive and informative page titles.
Target sizes: To ensure everybody can work their way around your website with ease, it's best that clickable targets are at least 44px x 44px.
Understandable
This is exactly what it says on the tin – your website users must be able to understand your content. Here are three ways to ensure your website is easy-to-understand:
Readable text: you want your users to be able to read and absorb information on your charity's website with ease. You need to consider language, font, spacing and colours. Using clear and simple sentences and providing definitions for any unusual words is a great way to boost your websites readability.
Predictable webpages: many users will rely on predictable website features and will be distracted or confused by any inconsistency. It's essential that elements that have the same function on different pages of the site are always be labelled the same way and are in the same place each time.
Provide input assistance: Sometimes, forms can be confusing and users may make mistakes. Offering descriptive instructions, the opportunity to review and correct answers and seek help when necessary is a great way to make your website more accessible.
Robust
This one is simple: is your charity's site compatible with all tools and browsers?
Robust content must be compatible with different browsers and assistive technology – assistive technologies must be able to understand and present your content in different ways (for example, text-to-speech). Find out how you can boost your website's compatibility here.
Summary
To improve your charity's website accessibility, think POUR… that's Perceivable, Operable, Understandable and Robust. By making these small changes and adjustments, you can help all of your users easily understand and navigate your site – in turn, reaching more supporter's and making sure that everyone has the tools they need to support a cause they love.
Get inspiration in your inbox!
Don't miss out on digital fundraising tips, tools and trends.
Becky is the Community Manager at JustGiving. She's passionate about storytelling, and inspiring people to help charities raise more.