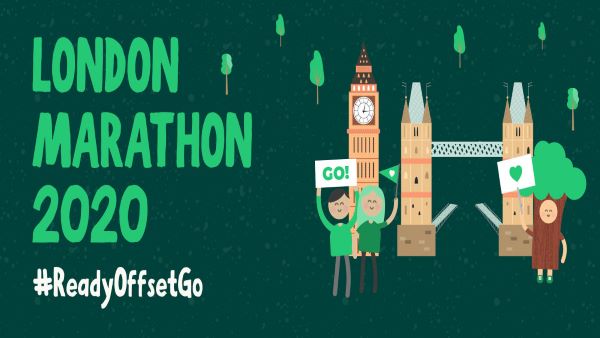 January is now in full swing, which can only mean one thing – the countdown to the London marathon 2020 has officially begun! Our data shows that the sooner you can get people to fundraise online, the more money they will raise – £800 more in fact! That's why today, we're so excited to be sharing our new London marathon campaign that will not only help you get runners fundraising online but also do some good for the environment at the same time.
Introducing #ReadyOffsetGo
A recent study by YouGov revealed that over a quarter of Britons say that the environment is one of the top three issues facing the country. And among 18-24 year olds, it's higher still with 45% saying the environment is a top concern.
So, for this year's London marathon, in partnership with Trees for Cities and their friends, we're branching out with our new campaign #ReadyOffsetGo, which promises to plant a tree for every London marathon runner who creates a Fundraising Page on JustGiving.
Did you know…?
• One plastic bottle has an average of up to 82.8 grams of carbon dioxide
• One tree can absorb up to 1.5 tonnes of carbon dioxide over its lifetime
With #ReadyOffsetGo we want to support fundraisers looking to make more sustainable choices, as well as the London marathon organiser's efforts to make the marathon a greener event. The campaign is also a great way for you to incentivise people to set-up a Fundraising Page on JustGiving and feel good about helping the environment.
How to promote #ReadyOffsetGo
To make it easy for you to incentivise your supporters and engage with ballot place runners, we have some images and copy that you get use on your own social media, website and email communications.
Words you can use on social media
Running playlist? Water bottle? Fundraising Page? Make sure you're #Londonmarathon ready and get your fundraising page setup. This year @justgiving are running #ReadyOffsetGo and planting a tree for every #VLM2020 fundraising page set up on their site. So, you get your shoes muddy but keep your footprint clean! http://just.ly/ReadyOffsetGo
If you're taking part in this year's #Londonmarathon then why not fundraise for us! JustGiving are currently planting a tree for every London marathon runner who creates a Fundraising Page, so there's never been a better time to start running for a good cause http://just.ly/ReadyOffsetGo
Copy for your email and website
The London marathon 2020 is just around the corner and we're excited to have you fundraising for us! Haven't set up your Fundraising Page yet? No problem! To help you get across the finish line, JustGiving have partnered to run #ReadyOffsetGo, a new project that plants a tree for every Fundraising Page set up on their site by a London marathon runner. They're doing this so you can get your trainers muddy whilst keeping your carbon footprint clean. Find out more here http://just.ly/ReadyOffsetGo
We know that you've been training hard for the upcoming London marathon, and we're sure that your friends and family would love to support you by donating to a fundraising page. Haven't set one up yet? Now is the perfect time as JustGiving are planting a tree for every Fundraising Page that's created on their site by a London marathon fundraiser. This means that you can now support our cause, complete an amazing marathon and give back to the environment (and make your footprints clean ones). Find out more and get your Fundraising Page started here http://just.ly/ReadyOffsetGo
And here's some images you can use to promote the campaign: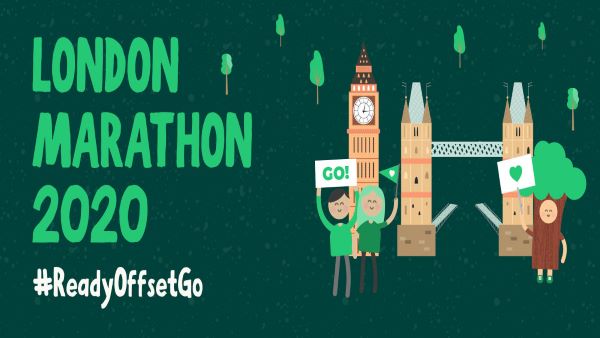 Get inspiration in your inbox!
Don't miss out on digital fundraising tips, tools and trends.
Toni Gregory is a Content Marketing Specialist and B2B copywriter.