Marathon fundraising: Helping fundraisers and supporters ride the emotional rollercoaster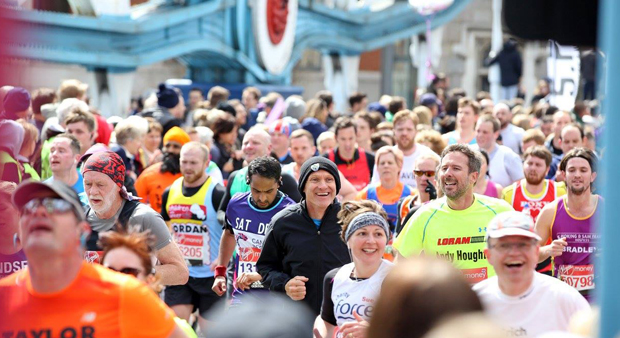 This year's marathon has been an emotional time for event fundraising.  There was the tragedy of losing runner David Seath and the touching commitment his friends have made to finishing the race he started.  There were the images of Alex Lacey carrying a fellow runner over the line which have inspired an outpouring of pride and respect: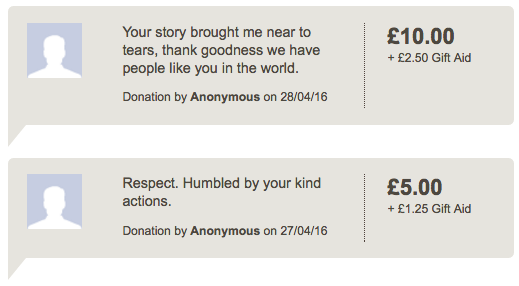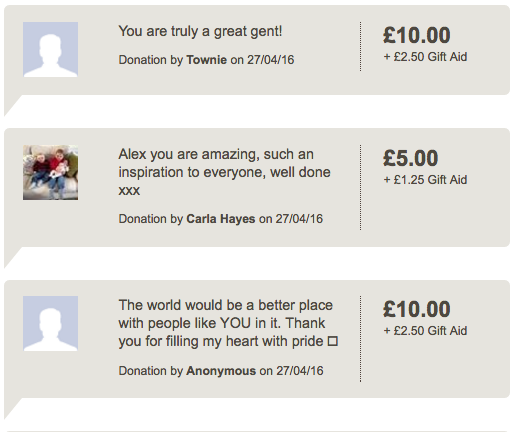 These events underline how fundraising at its core is about people and emotions as well as transacting money.  So what has London 2016 taught us about how to give more people a bit of that amazing marathon feeling?
Take as many people as possible on the journey
Fundraising is often described as a curiously intense process – and whilst the emotional investment is felt most by fundraisers themselves, it is striking just how much their supporters feel connected to the journey too.
JG's #Poweredbypeople campaign aimed to spread ownership of the story to donors as well as fundraisers.  With personalised content being clicked /played nearly a quarter of a million times by fundraisers and donors alike, this idea seems to have appeal. Social posts have also helped fundraisers reach further, to touch the hearts of strangers.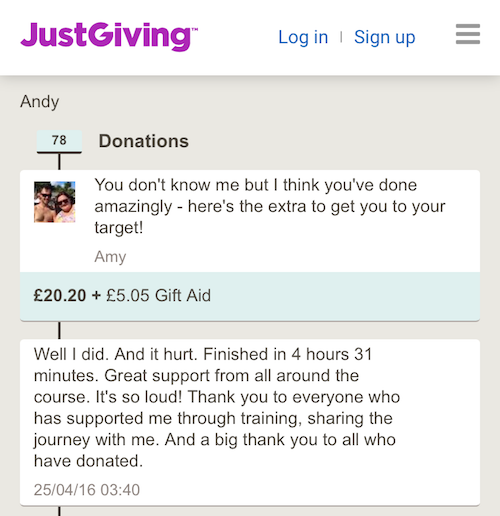 Charities of all sizes can adopt similar principles:
Encourage fundraisers to regularly update their community on their highs and lows of their journey, so everyone involved can feel ownership
Give fundraisers content to inspire their supporters and to deepen connections with your cause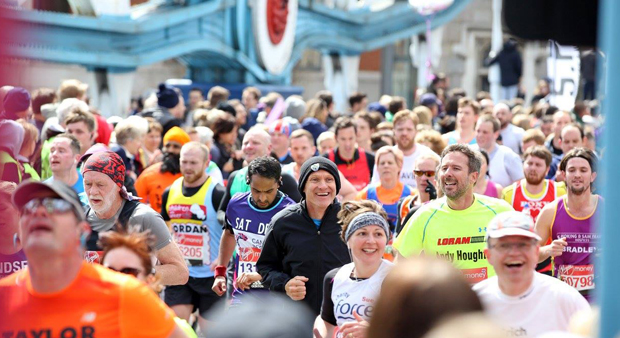 Use social channels to help digital supporters sample the atmosphere
Whilst manning Twitter on race day, we were struck by supporters' desire to 'shout out' for their runners. The cheering heard around the course also echoed loudly across digital channels. The constant activity kept our tweeting fingers busy – but you don't need sophisticated systems or a massive following to bring an event to life digitally for audiences:
Embrace 'real time', even if it's a bit messy: Social around exciting events is all about combining enthusiastic support with new information– so don't worry about making it perfect
Amplify other voices: Responding to requests of others alongside planned messaging helps create new affiliations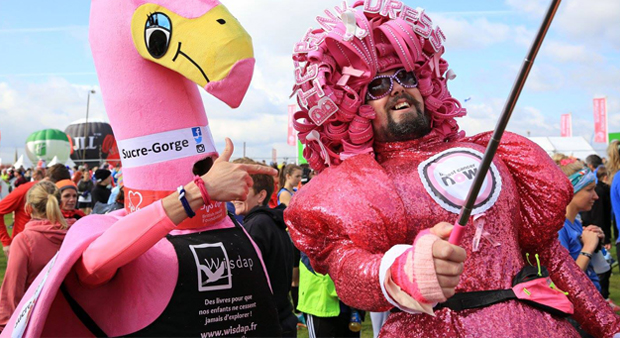 Help your fundraisers tell your charity story
This year, we were keen to champion charity impact to donors. So every runner's personalised post-race web page contained their charity's impact statement, to tie the money raised to the activities it would support.  Experimenting with creative ideas that bring fundraisers and supporters closer to charity stories has reminded us that:
The impact of donations has emotional power, so be sure to champion how money gets spent after the event
Small can be big. Translating money into smaller tangible items helps donors identify their contribution
As London returns to normal, all these points serve to remind us that, great fundraising captures not just heads, but hearts.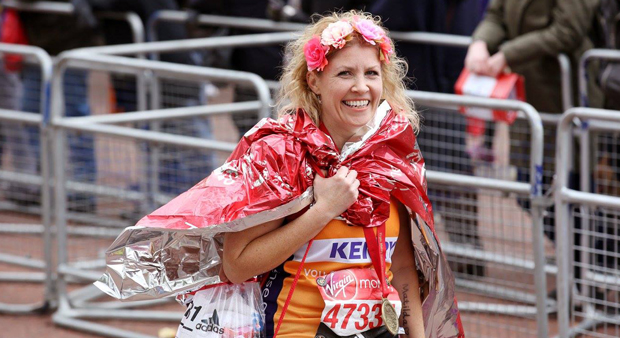 Get inspiration in your inbox!
Don't miss out on digital fundraising tips, tools and trends.
In 2015 Louise swam 15km of the Thames for FRANK Water.