Meet our Customer Success Team: the faces behind the fundraising magic!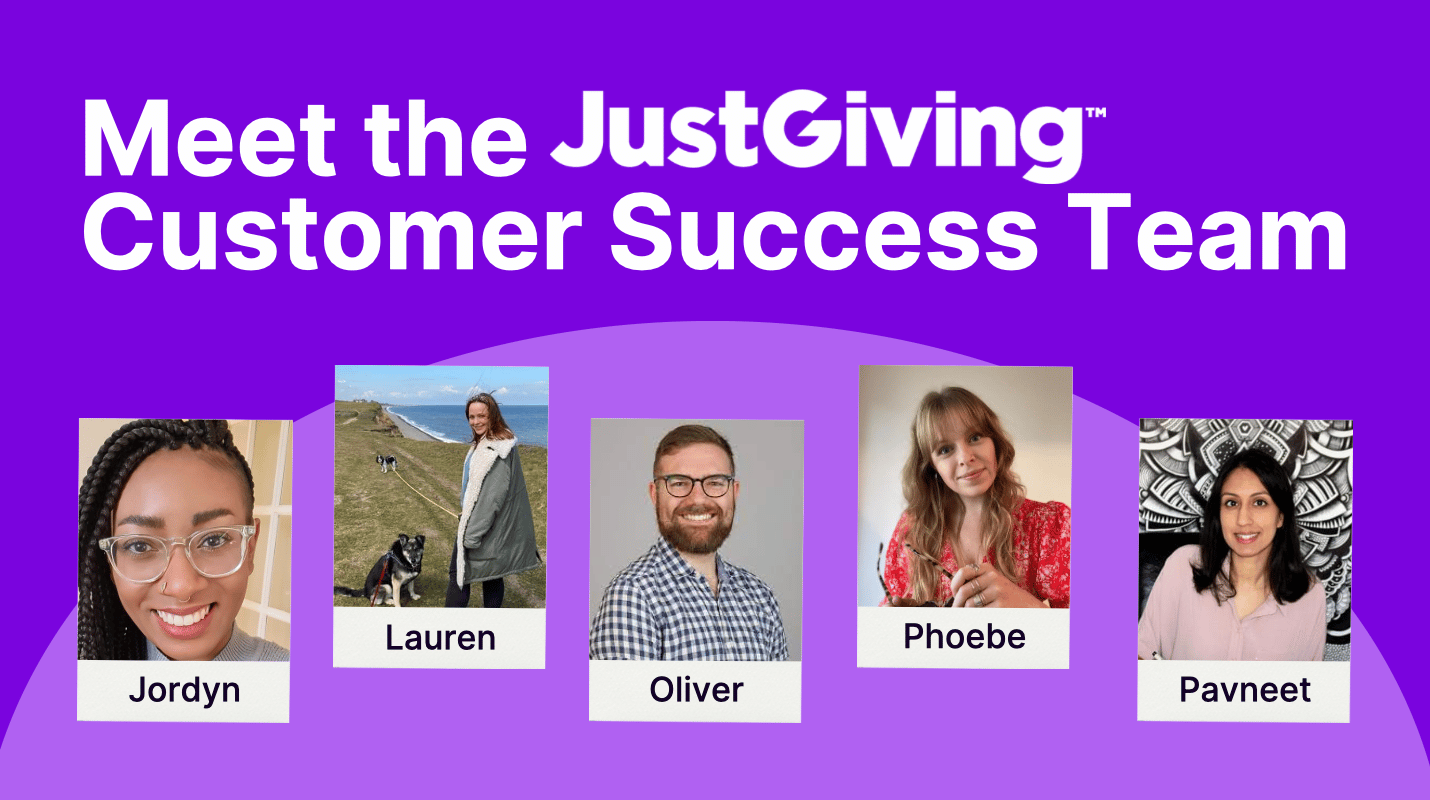 Our amazing Customer Success Team are always on hand to help your charity achieve your fundraising goals! Whether it's brainstorming ideas for fundraising events, helping you set up a donation page, or understanding your charity's donor data, they're with you every step of the way. They pride themselves on helping charities raise the funds they need to continue their life-changing work.
Our Customer Success Team are always happy to help. Keep reading to learn a little more about them and how they can help you achieve your goals!
Lauren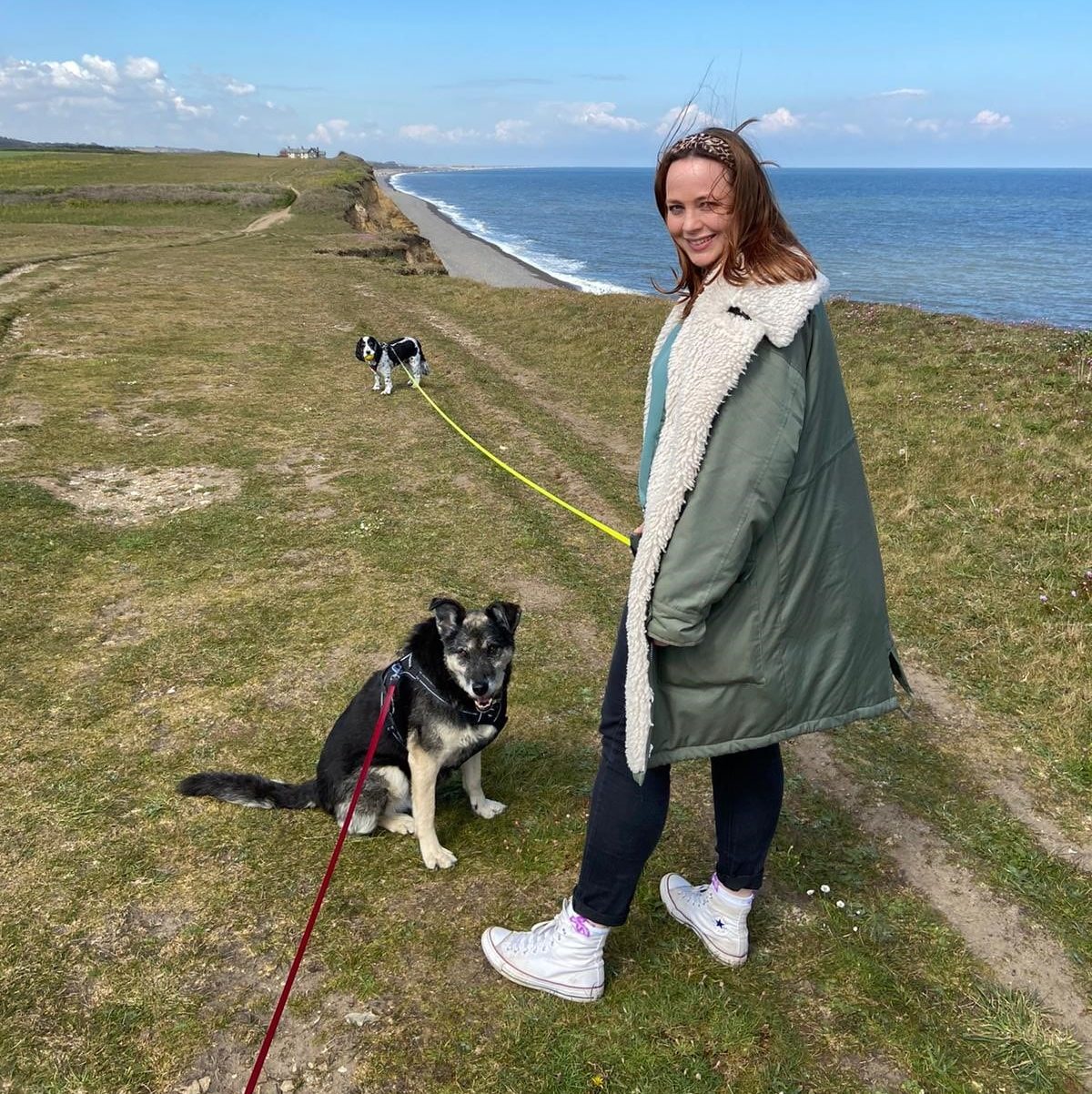 "My name is Lauren and I'm the Customer Success Manager, Team Lead at JustGiving!
I am huge lover of dogs (there are more dogs than people in my house currently!) and all things 90's pop music. Fun fact about me – before I make a decision on whether or not to read a book, I always read the last page. If the last page is good then I will read the whole book!
I have been Customer Success Team for just under 3 years. I work with small and medium charities and help them to get the most out of their JustGiving account. I work with the amazing JustGiving Customer Success Team on achieving our team goal of supporting charities with all aspects of their Digital Fundraising.
I love working in the Customer Success Team as everything we do is to help our charities on platform raise more. It is a really great feeling knowing that our team is helping so many amazing organisations to raise more funds to support the incredible work they do. I especially love speaking to charities about their JustGiving reports and sharing easy tips that can help charities make the most of their JustGiving data."
When you work at a charity, your time is precious. Our reporting is designed to be fast and simple, so you can spend less time on admin, and more on what's really important – changing more lives. Our customer support team can help you set up personalised, easy-to-understand reports with just the data you need. Learn more about reporting.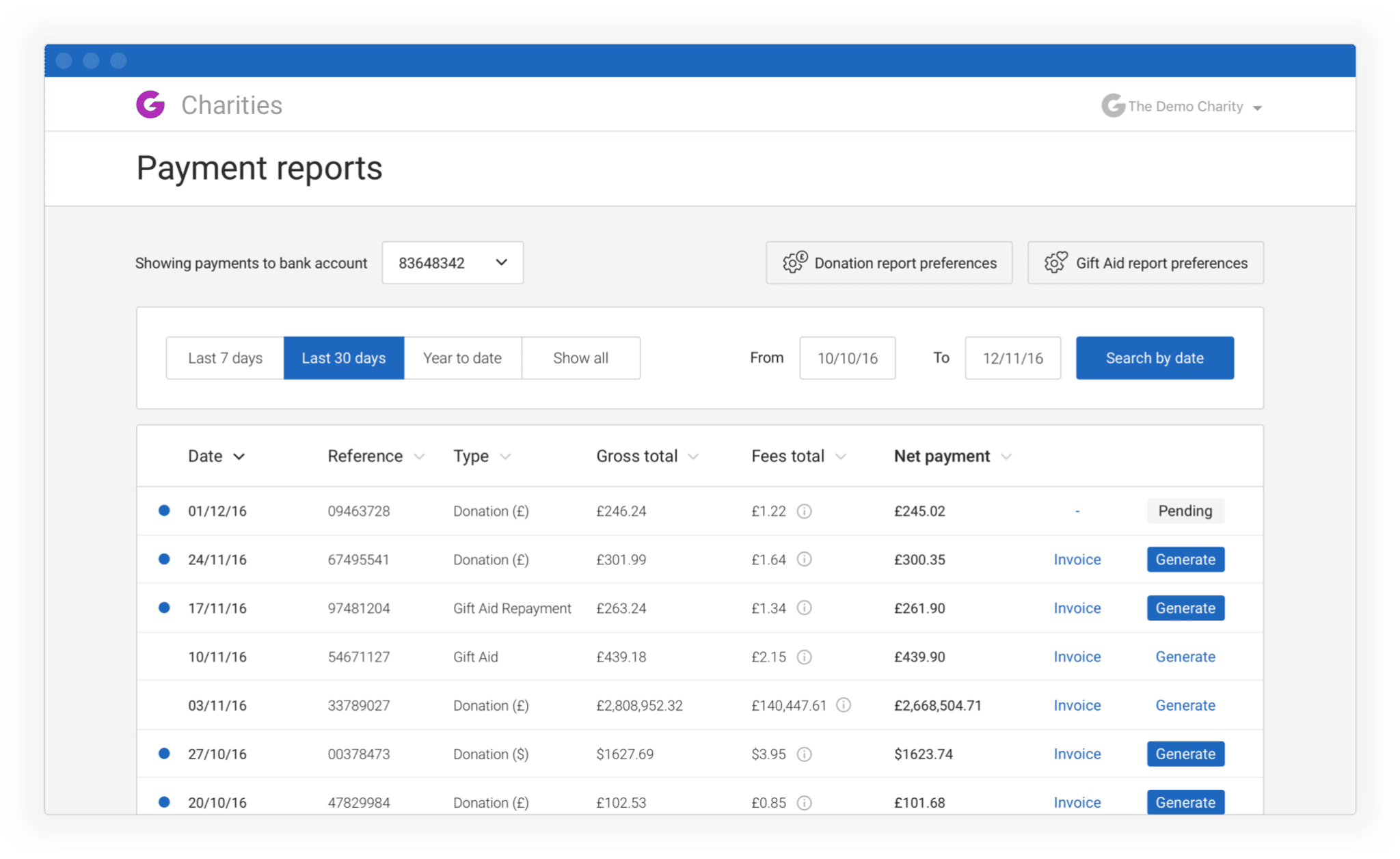 Jordyn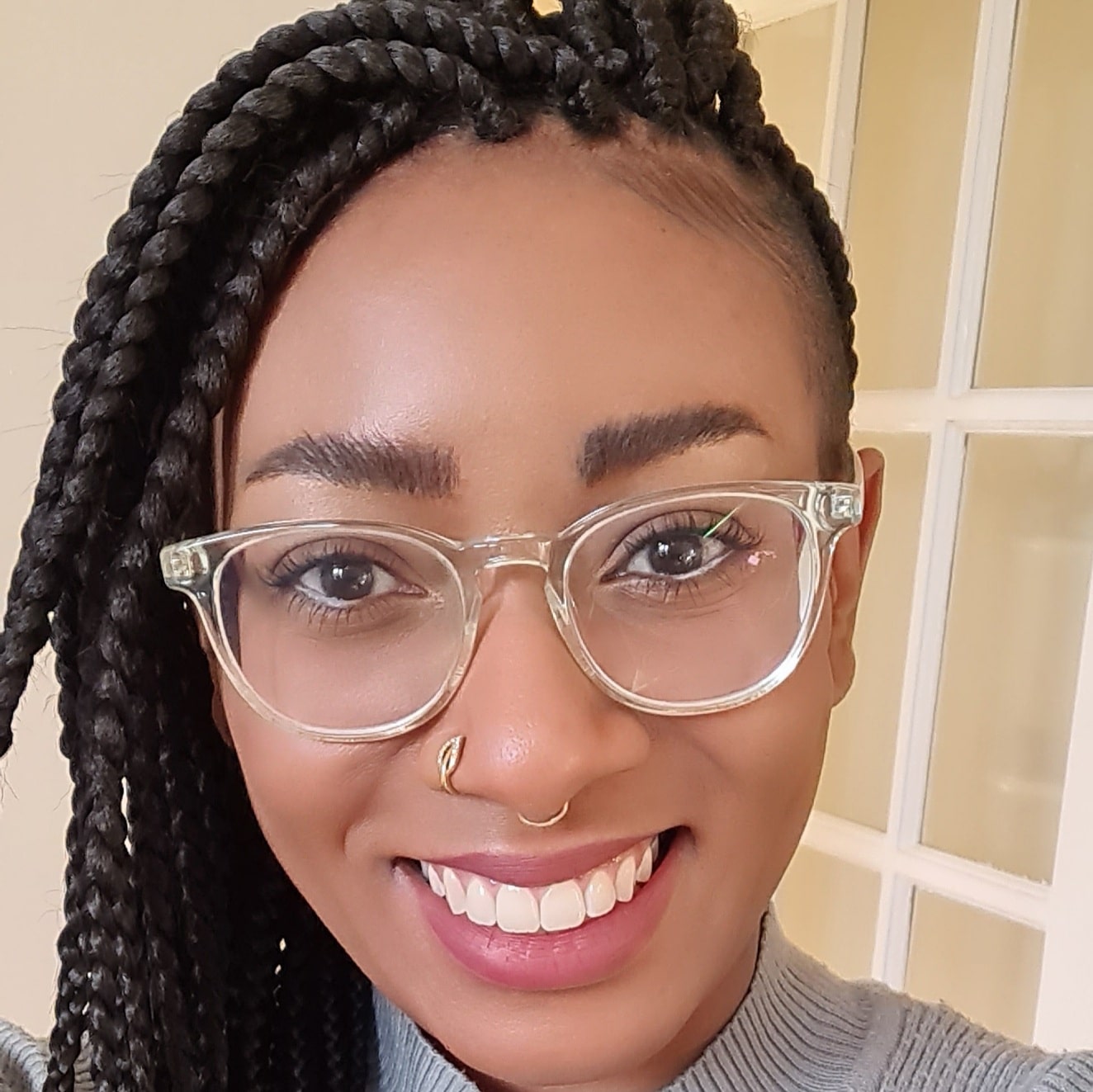 "I'm Jordyn, and I've been a Customer Success Manager with JustGiving for 1 year. I've got a cat named Bramble and when I'm not playing with her, I'm usually playing the Sims or doing yoga!
On a typical day, I'm video chatting with charities, providing them with one-on-one support, answering their questions and planning fun and educational webinars.
My favourite part of my job is brainstorming fundraising ideas with charities – I want to make sure everyone raises as much as possible on our newest product, Giving Checkout!"
Our easy-to-implement Giving Checkout donation form is proven to be 4.7x more effective in
getting your supporters to give to your cause. The form can be tailored to fit your charity's branding – featuring your logo and brand colours. The best part? There are no platform fees or costs. 100% of every donation goes towards helping your charity do good. Book a demo today.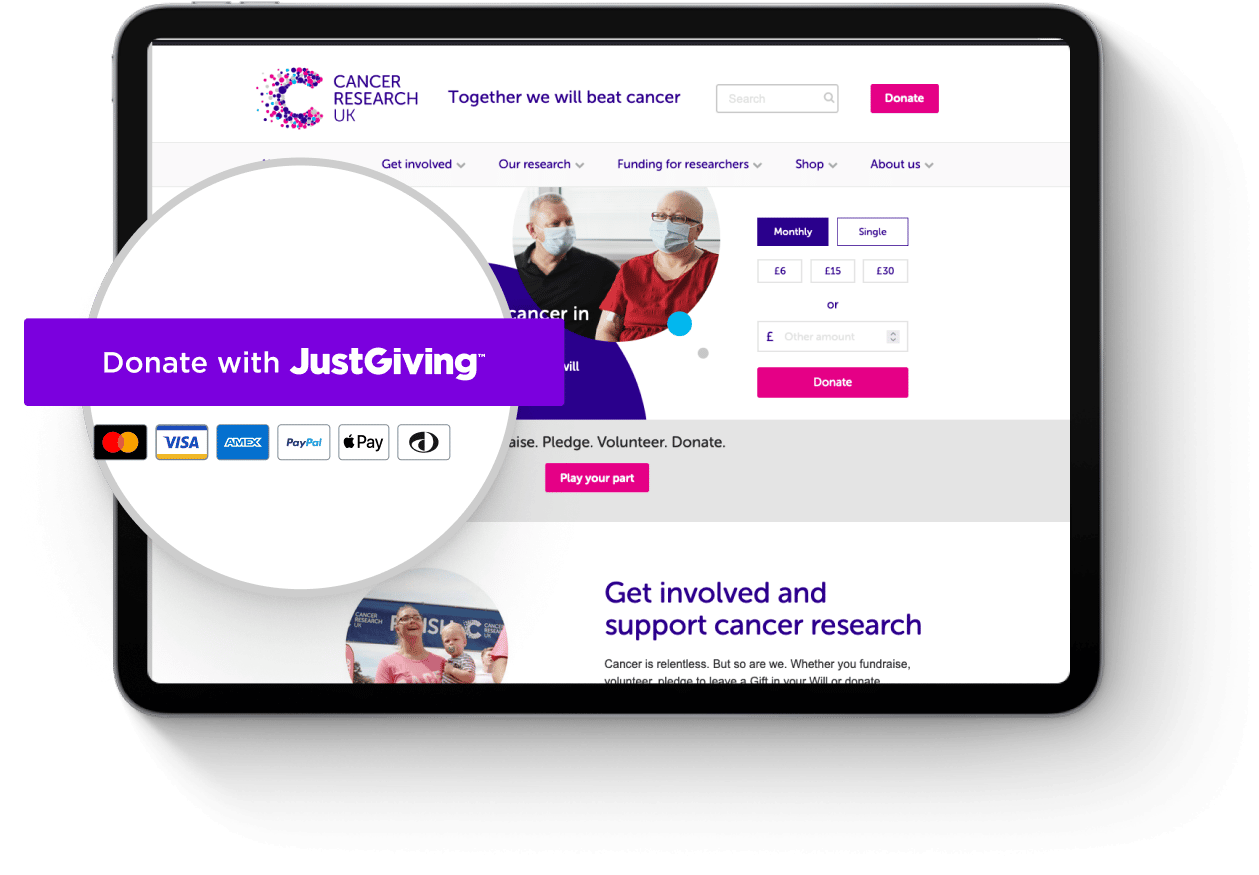 Phoebe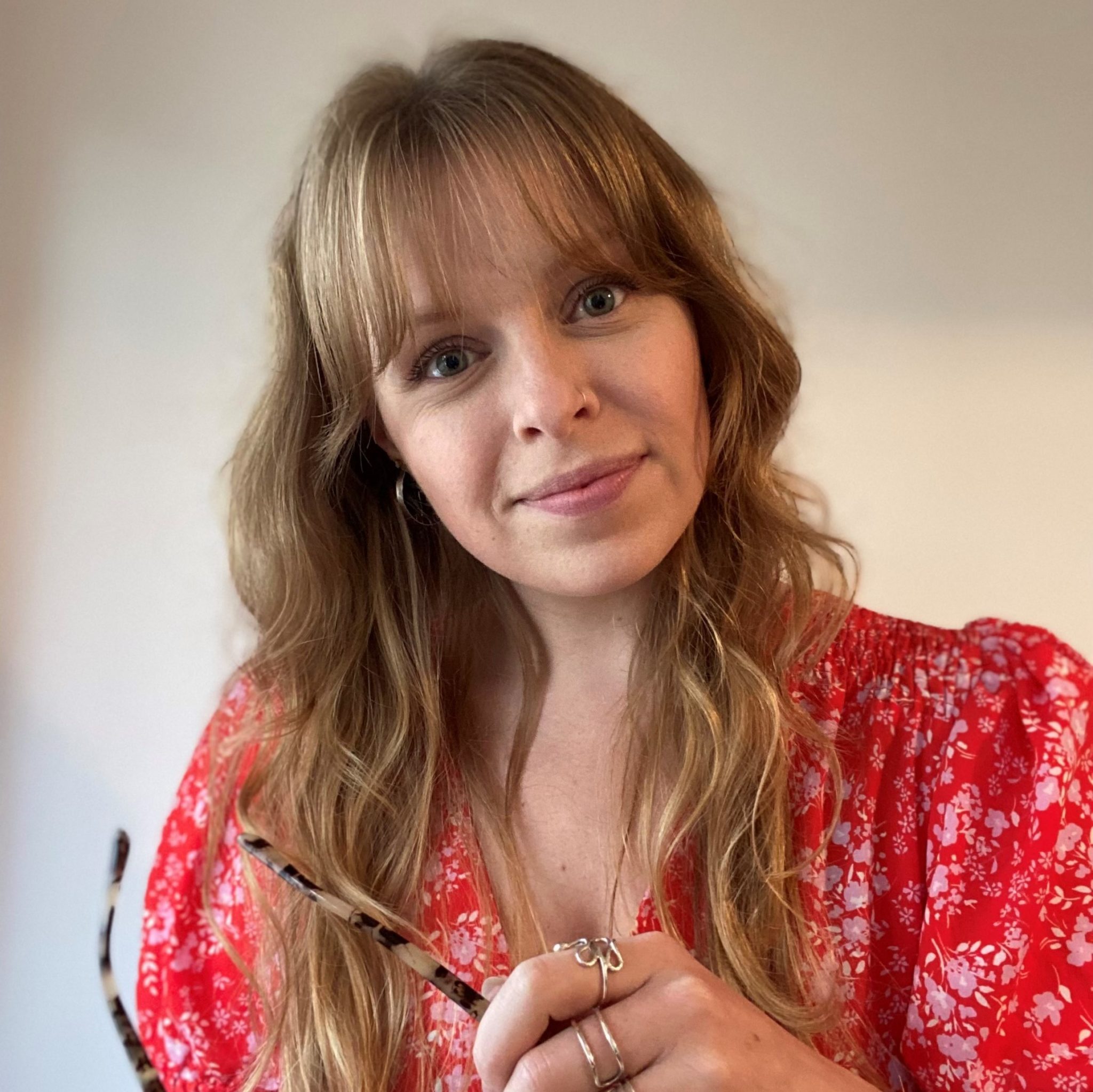 "My name's Phoebe and I'm a Customer Success Manager here at JustGiving. Outside of work I can usually be found in my allotment, having a swim in the sea or doing some form of arts and crafts. A fun fact about me is that my house looks a little like a jungle, with over 50 houseplants to regularly tend to!
I've worked in two roles in the Customer Success Team for a total of two and a bit years. I help small and medium sized charities get the most out of the JustGiving tools available to them by chatting with them, sharing resources or hosting webinars. I often work closely with hospices and religious organisations, and also spend a lot of time helping charities achieve their event fundraising targets by adopting best practice tips.
I love that I get to work with a variety of organisations on a daily basis, learning more about their incredible causes and playing just a small part in helping them raise more to achieve their mission. I love talking all things events, from a charity's stewardship of fundraisers to measuring their event success, whether it be for a charity's own event or a huge multi-charity event like the TCS London Marathon."
Pavneet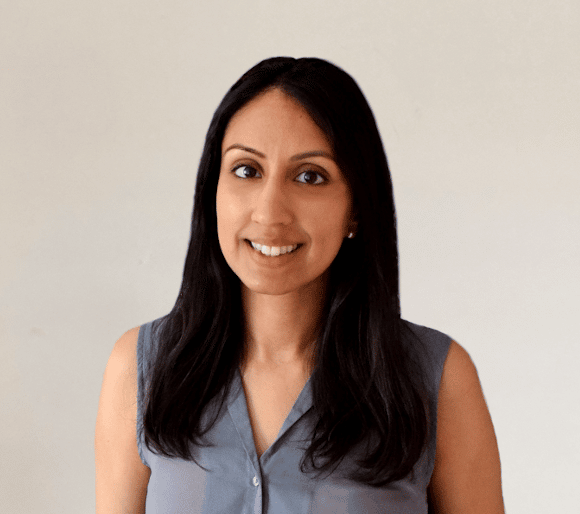 "My name is Pav and I am one of the Customer Success Managers in the Success Team. I love watching horror movies and thrillers, although I spend most of the time with my face behind a blanket! I also love non-fiction books, road trips, forests and all things food.
I joined in January this year but JustGiving already feels like home! I spend my time working with charities to plan their events and fundraising campaigns, as well ensuring they get all the best tips and tricks to maximise their fundraising potential. I work closely with social services and mental health and crisis charities; it's incredibly rewarding to provide guidance and resources, knowing it's helping causes such as suicide prevention, mental health awareness, child bereavement and armed forces support.
I really love talking to smaller charities and transforming the way they raise funds online, such as using QR codes and having the Giving Checkout button on their website. Whatever the size of the charity we are always ready to help them in anyway we can. Campaign pages are an incredible way to create a community and keep a track of fundraising, so I love walking charities through this process, giving best practice tips, and then seeing them go on to have successful campaigns."
Campaign pages are a great way to bring your supporter's together with one central hub for all of your donors and fundraisers. You can create them for a specific event, project or emergency appeal. Create your own today.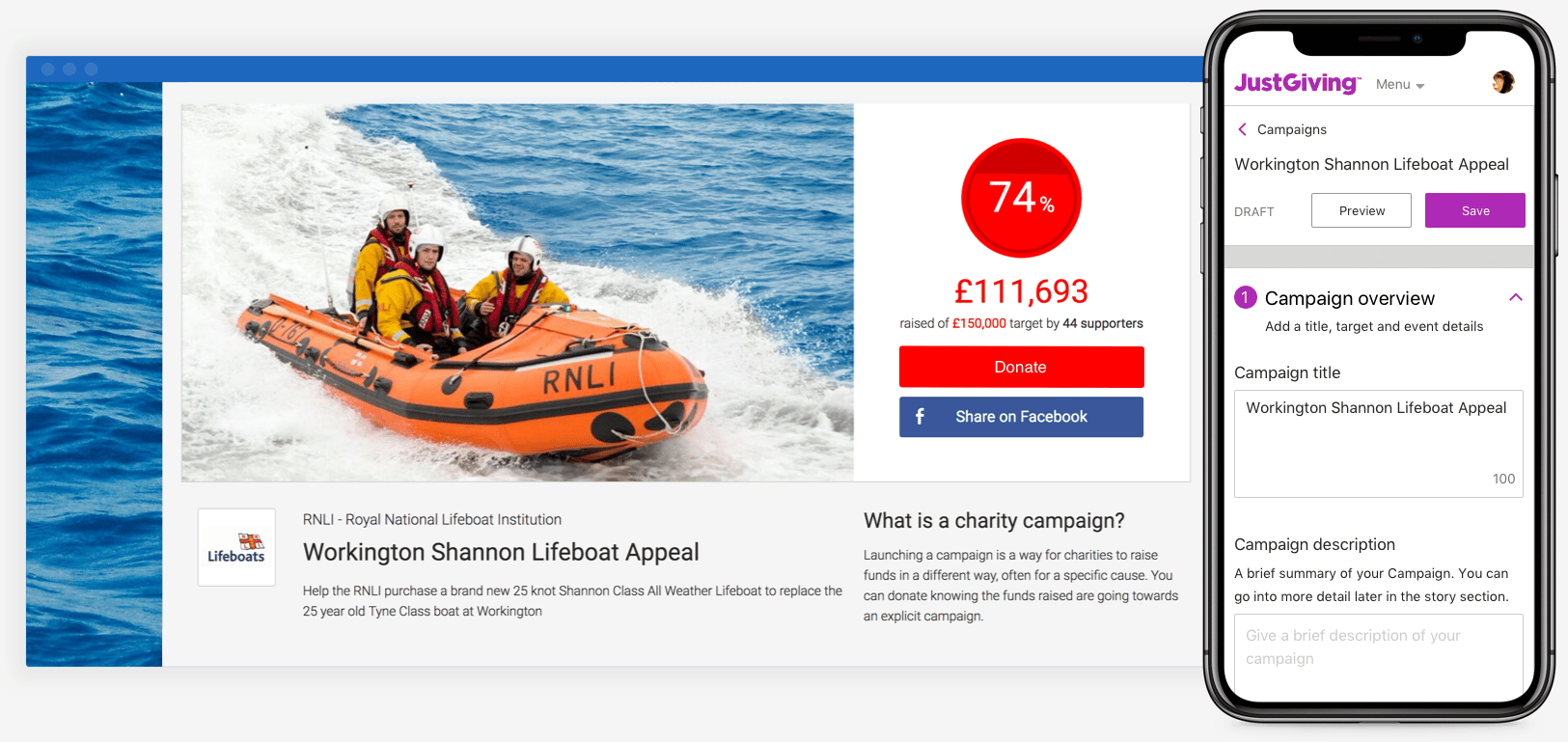 Oli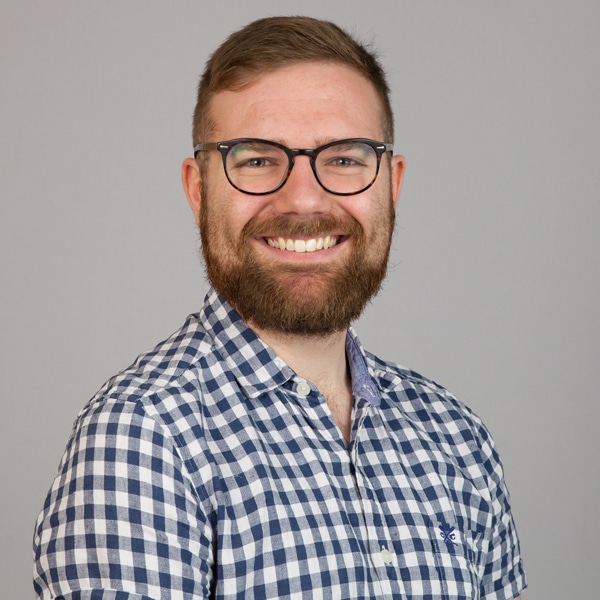 "My name is Oli and I am a customer success manager here at JustGiving. I have a super cute dog called Nala and am going to be a father for the first time in September. I enjoy playing squash and football when I can, but my love of cake and sweet treats out does this exercise tenfold!
I have been working at JustGiving for 6 months now and work with both small and medium sized charities to get the most out of their JustGiving account, as well as working on Giving Checkout. My day normally looks like taking lots of calls with our wonderful charities as well as creating video content, webinars and much more!
I love working with charities and talking to them about any product that can make their lives easier, like Giving Checkout – it's free, with free reporting and means charities get to keep 100% of the donation made through it, what isn't there to love about that!"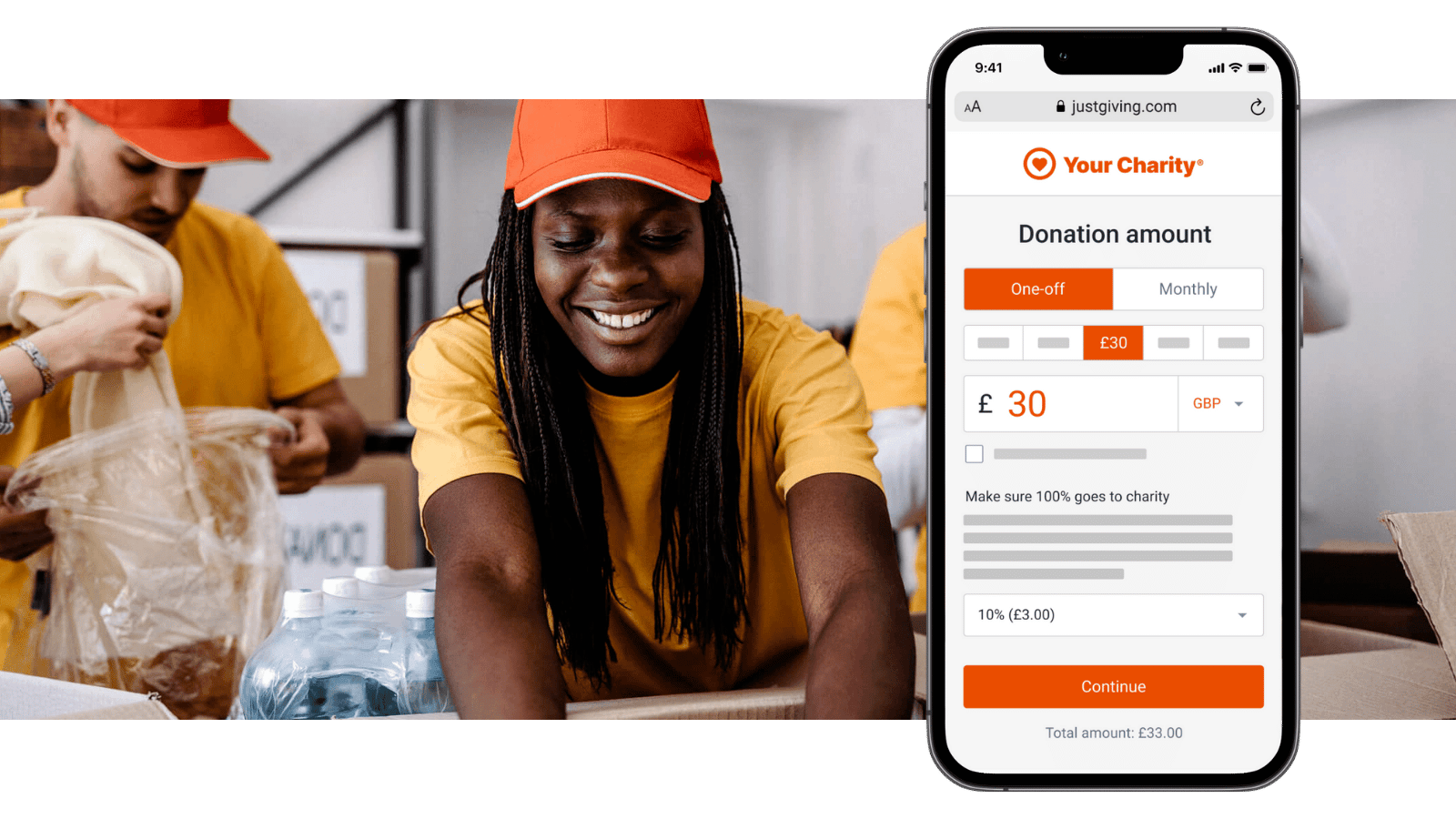 Need some help?
Our Customer Success Team are always happy to lend a hand and help your charity get the most out of JustGiving. Get in touch today.
Get inspiration in your inbox!
Don't miss out on digital fundraising tips, tools and trends.
Becky is the Community Manager at JustGiving. She's passionate about storytelling, and inspiring people to help charities raise more.