The Creative Strategies of the 2023 JustGiving Awards Charity Finalists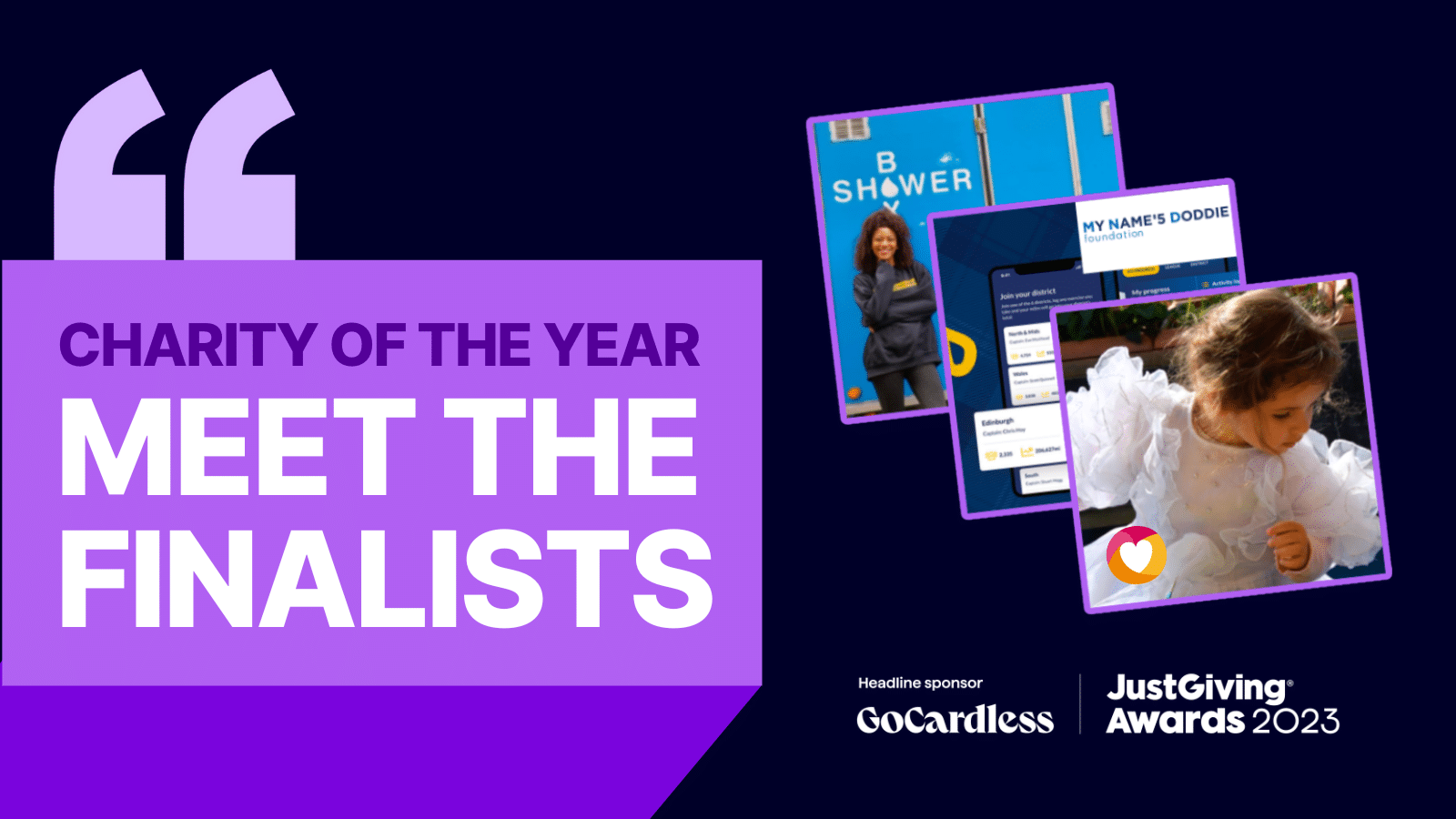 When we opened nominations for the 11th annual JustGiving Awards, we knew we'd hear from some incredible charities.
We shared the deadlines, guidelines, and said, "bring it on!"
And our JustGiving charity community delivered.
The stories of fundraising, community involvement, and supporter engagement didn't only amaze our team…it blew our expectations out of the water!
The drive, commitment, and creative use of JustGiving saw three charities succeed with flying colours.
Let's dive into how these inspiring charities earned top spots as finalists at the 2023 GoCardless JustGiving Awards.
My Name'5 Doddie Foundation
DODDIE AID 2023
https://doddieaid.com
As one of Scotland's rugby greats, Doddie Weir OBE left a lasting legacy following his death in 2022.
After sharing his motor neurone disease (MND) diagnosis in 2017, Doddie and trustees launched the My Name'5 Doddie Foundation with a mission to fund research to create a world free of MND.
One of the events that My Name'5 Doddie Foundation organise is Doddie Aid, a 6-week virtual mass participation exercise event. Founded in 2020 by Doddie's close friend and former teammate, Rob Wainwright, the event continued to evolve and in 2022, had a target of raising £1 million through 20,000 participants.
They smashed these targets in 2023, raising a whopping £2 million+ and seeing 38,000 people join the cause.
How they did it
The team used a variety of fundraising and community engagement strategies to make the biggest impact possible.
Friendly fundraising competition
The charity gained momentum with a unique fundraising and exercise competition. Supporters chose one of six district areas, each represented with a dedicated JustGiving Campaign Page. Then they connected their own fundraising pages to help raise the most money and log the most miles for their district. Approximately 900 fundraising pages were created!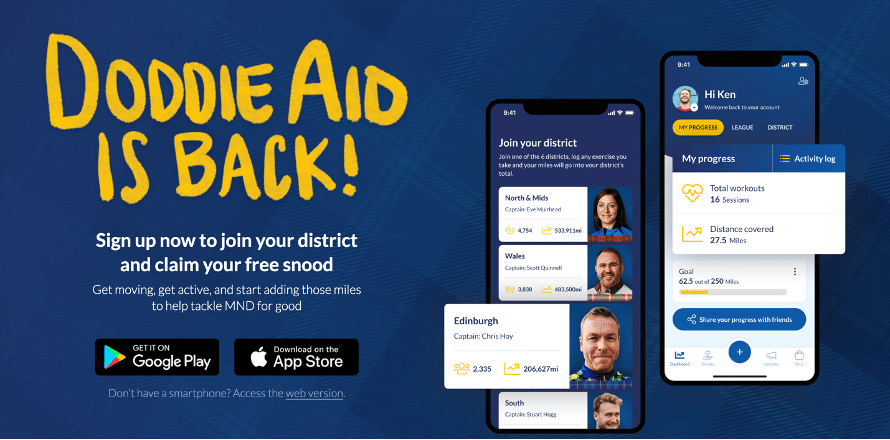 Diverse and engaging events
Doddie Aid 2023 had something for everyone. Supporters could try different forms of exercise, from celebrity rowing on The Royal Yacht Britannia to dog walks! The event culminated in an incredible 200 cyclists riding 555 miles in 48 hours to deliver the match ball for the Scotland vs Wales Six Nations match – the Doddie Weir Cup.
Organic social media marketing
The team built organic online communities to get more people involved. They used compelling content from infographics to celebrity endorsements to fuel big engagement. 10,000+ participants supported each other and the cause in district-based Facebook groups. And the charity used QR codes to make it easy for people to set up their JustGiving fundraising pages quickly and easily.
A custom mobile app
They levelled up their supporter stewardship by creating a campaign-specific app that let people log miles, compete in leagues, and set their own goals. This encouraged more fundraising and increased supporters' excitement of reaching their targets.
The campaign's impact
With the stellar performance of Doddie Aid 2023, the charity can put more toward its promising MND research and beyond. The funds raised will support their recent Catalysing a Cure research strategy and plan for additional research development.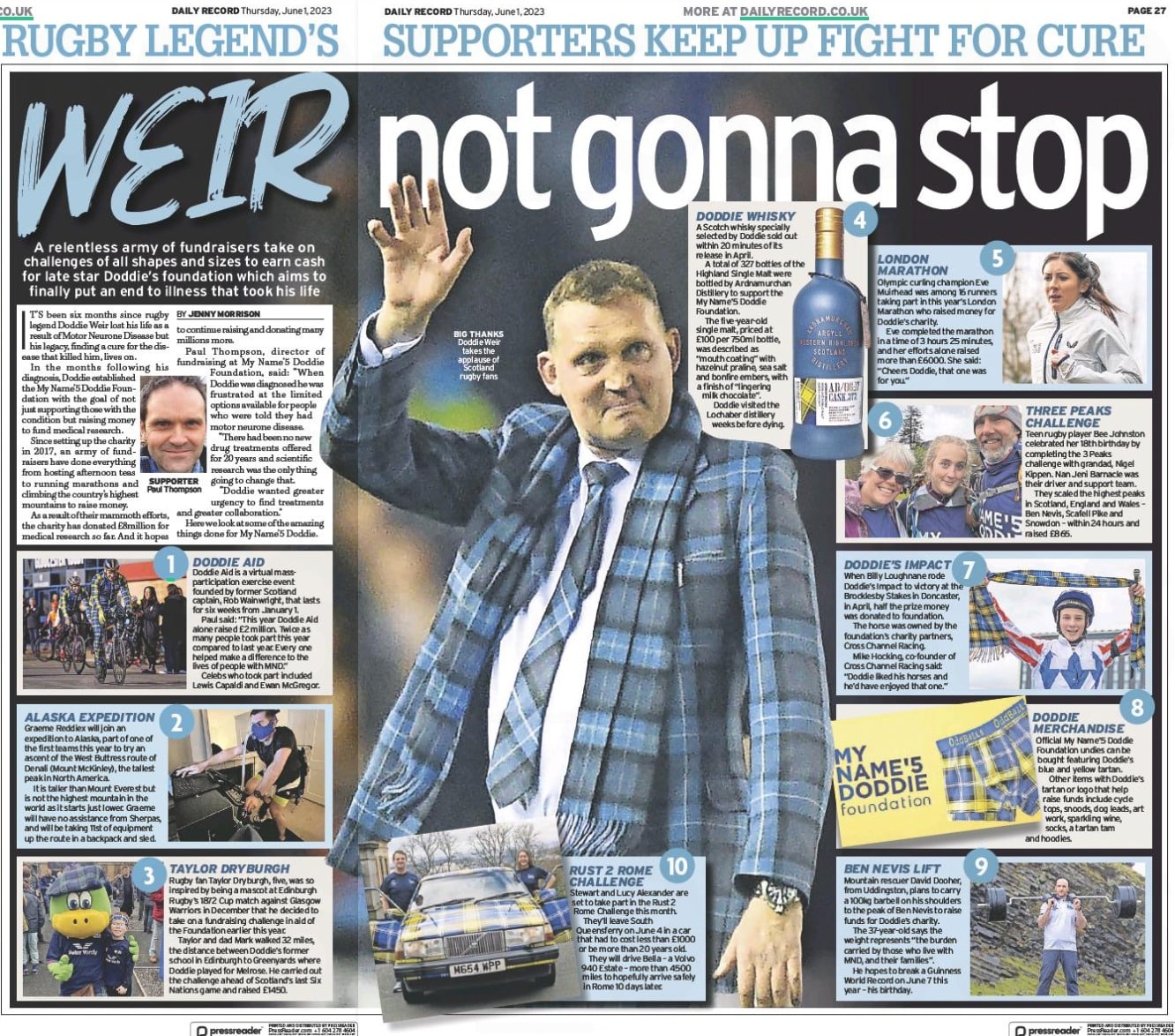 Doddie Aid 2023 is a reminder that when hearts unite, extraordinary achievements can happen!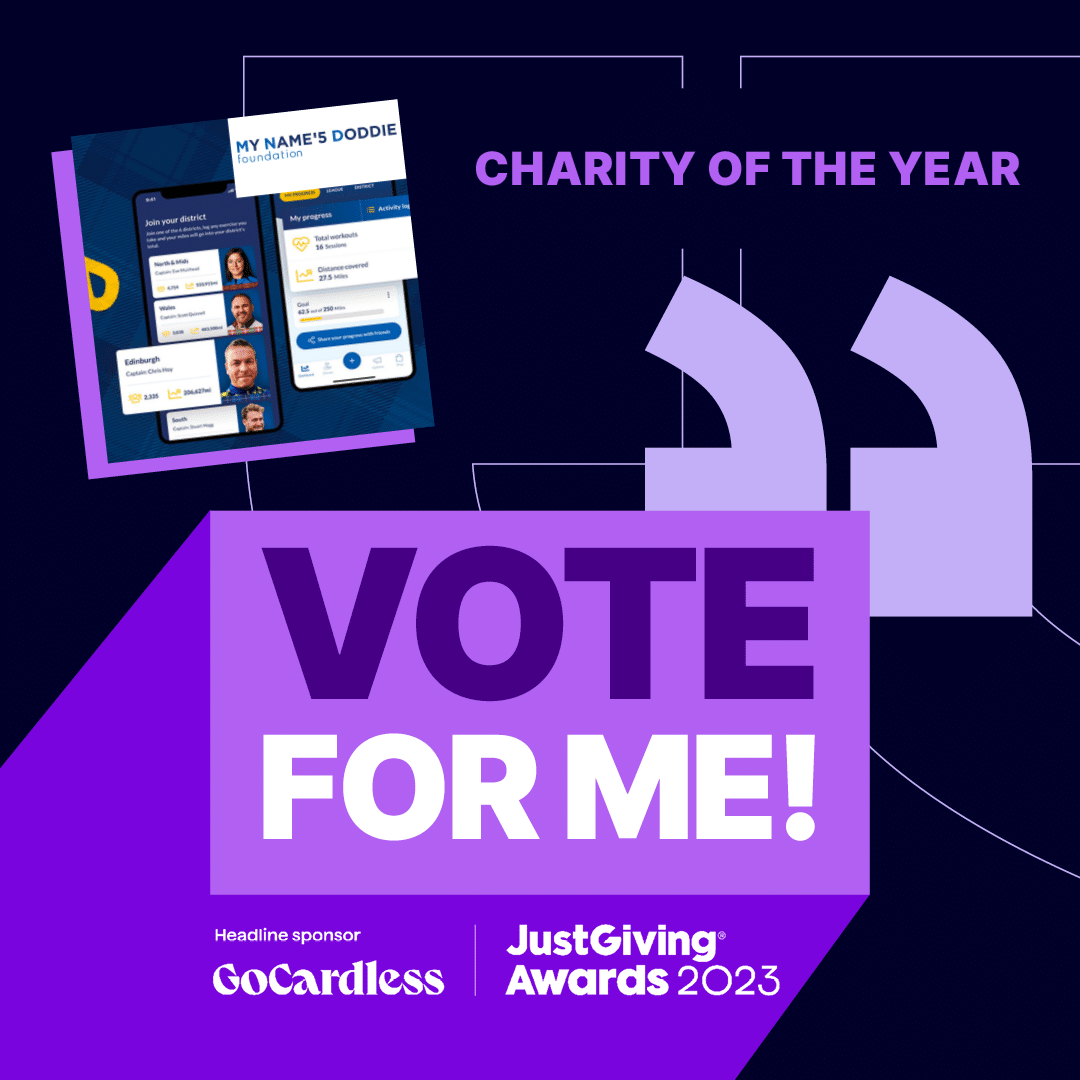 Vote Now
Vote for My Name's Doddie Foundation in the 2023 JustGiving Awards.
Oasis Childcare Centre
OASIS CHRISTMAS APPEAL 2022
https://www.justgiving.com/campaign/oasischristmasappeal2022
Oasis Childcare Centre launched its 2022 Christmas appeal, aiming to raise £21,000 to provide holiday hampers to families.
Little did they know, they'd achieve this and much more… Thoughtful community spirit, creativity, and the right tools led to £35,000 raised on JustGiving, and an astounding £60,000 in total!
How did they do it?
The team leveraged JustGiving Campaign Pages as the central piece of a wider strategy. And they used the Campaign Page tools shown to raise more money on average, including a customised cover photo, background photo, and embedded video in their story section.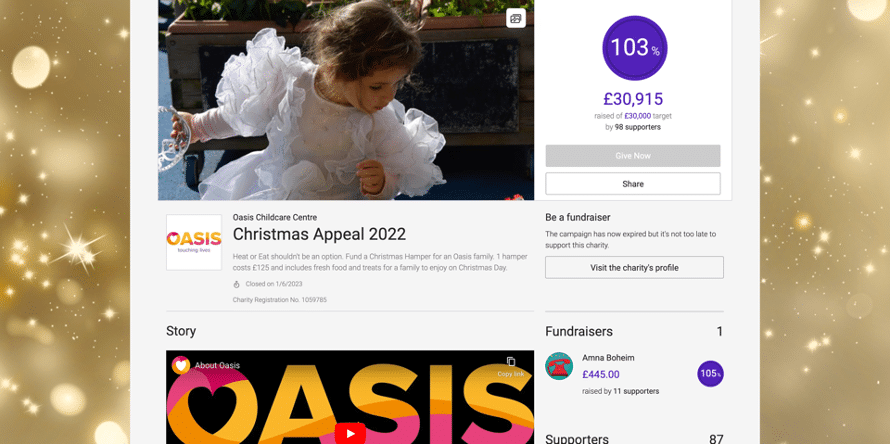 "We are challenged with operating in an area deemed to be wealthy. This couldn't be further from the truth. [In] Elmbridge, child poverty is at 13.3%, rental and house price inflation is at its highest, and the cost-of-living crisis for the first time hit families with two parents in full-time employment."
Their community-powered, laser-focused campaign included:
A heart-warming social media video campaign
Oasis Childcare Centre shared social media videos of their nursery's children talking about their Christmas wishes. They also featured short films of the charity's founder Caroline speaking on their mission and services.
Local partnerships
The charity teamed up with local businesses and schools to promote the Christmas appeal with posters and, enabling people to scan and donate right from their phones.
This tech-savvy move made for quick and seamless giving from potential donors.
Supporter-centred events
Supporter encouragement and involvement was key. In addition to their central Campaign Page, Oasis set up dedicated JustGiving Giving Checkout forms for two events organised by a single supporter, adding an extra £5,050!
The campaign's impact
With the money raised, Oasis arranged 100 large hampers filled with food and holiday essentials for deserving families. They were also able to provide vouchers and gifts for families and children in need.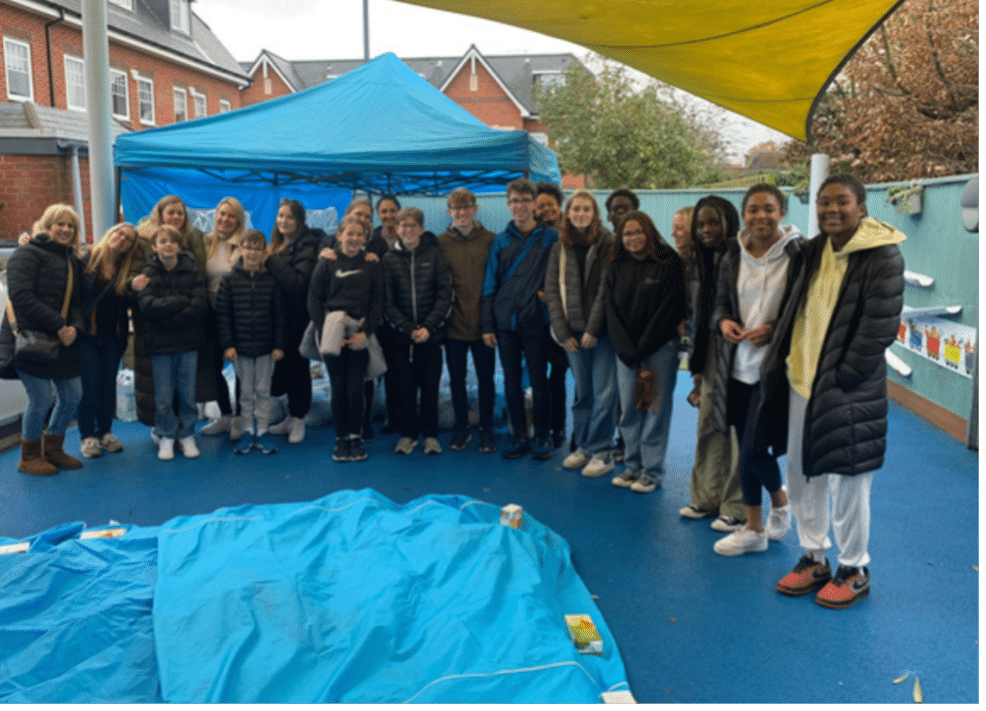 "It just goes to show that community is everything and without it, we couldn't survive."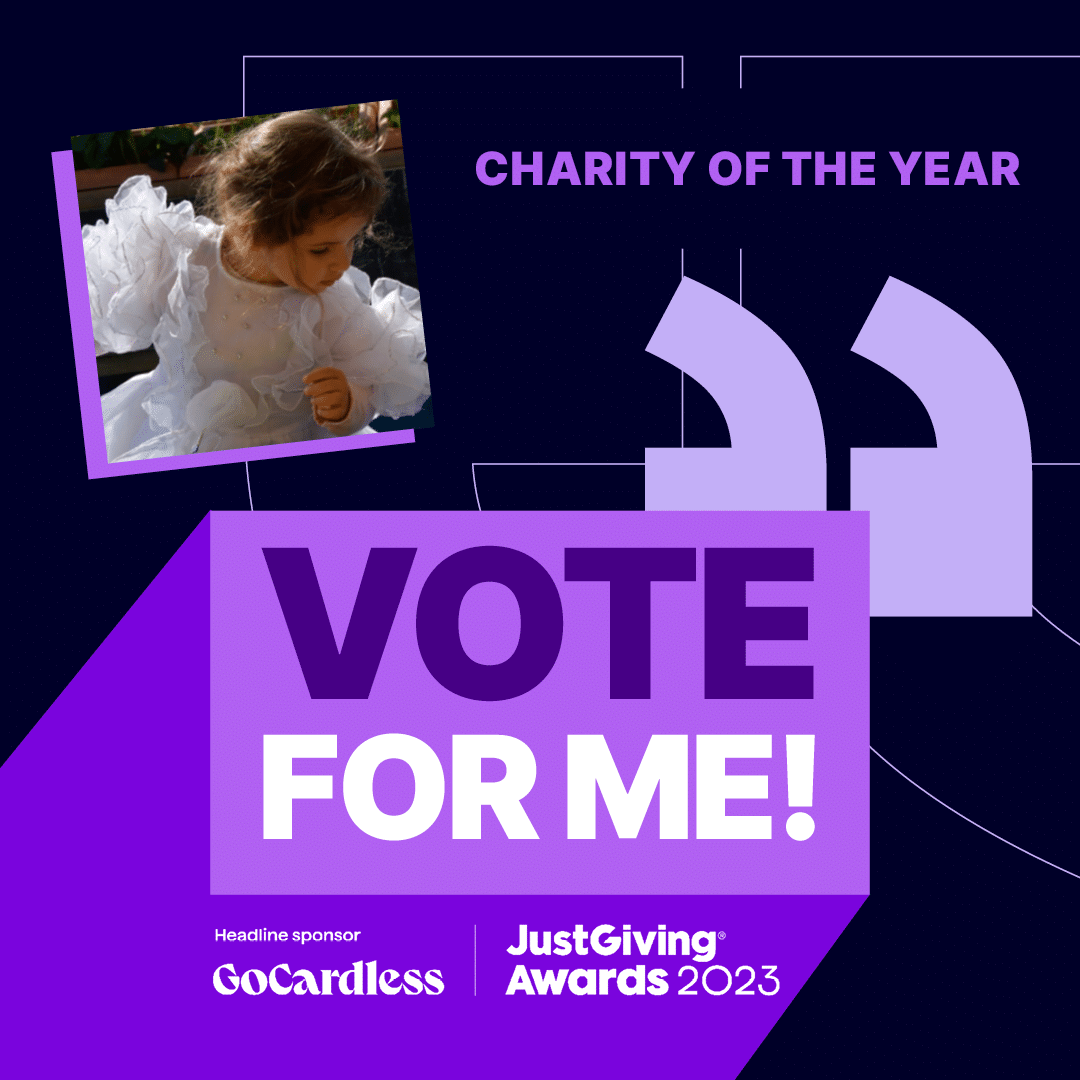 Vote Now
Vote for Oasis Childcare Centre in the 2023 JustGiving Awards.
ShowerBox
SHOWERBOX SATURDAYS
https://www.justgiving.com/crowdfunding/showerbox
ShowerBox launched ShowerBox Saturdays to provide mobile showers to improve the lives of Londoners experiencing homelessness.
And in just five years, the initiative's provided much more, raising over £40,000 through kindness, compassion, and dignity.
The team's commitment to fostering self-care, self-esteem, and community has ignited a powerful movement for change.
How they did it
Led by former JustGiving Awards Changemaker of the Year Award recipient Sarah Lamptey, the ShowerBox mission evolved from a JustGiving crowdfunding page to a full-fledged charity.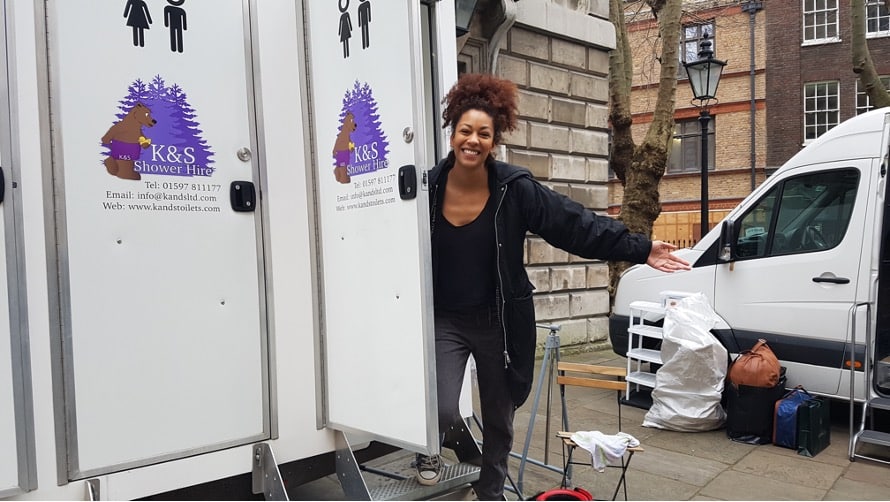 Now, the ShowerBox team and volunteers empower people with services that go way beyond physical wellbeing.
A unique and personal service
ShowerBox provides over 50 showers each Saturday to Londoners experiencing homelessness. And while some guests might have originally come for the shower, twice as many stay for the community, often spending hours chatting with others.
"Guests leave our showers and talk of feeling "human again". We have guests who have showered with us and then gone on to work or interviews, and this self-care is vital for their self-esteem."
Going beyond the core offering
ShowerBox also provides toiletries, period products, underwear, hot drinks, and a sense of belonging to those in need. Plus, volunteer-driven efforts like charity walks further amplify the impact.
Donations and brand support
By working with various brands, the charity's procured tea, coffee, and cleaning products to support its mission. The campaign also earned features in The Big Issue, Cosmopolitan, BBC Radio, and more.
The campaign's impact
ShowerBox have now provided thousands of showers and essentials to anyone in need, while raising £40,000 on JustGiving (and £100,000 in total).
The special sense of community not only gives guests a physical health boost but improves their mental wellbeing too.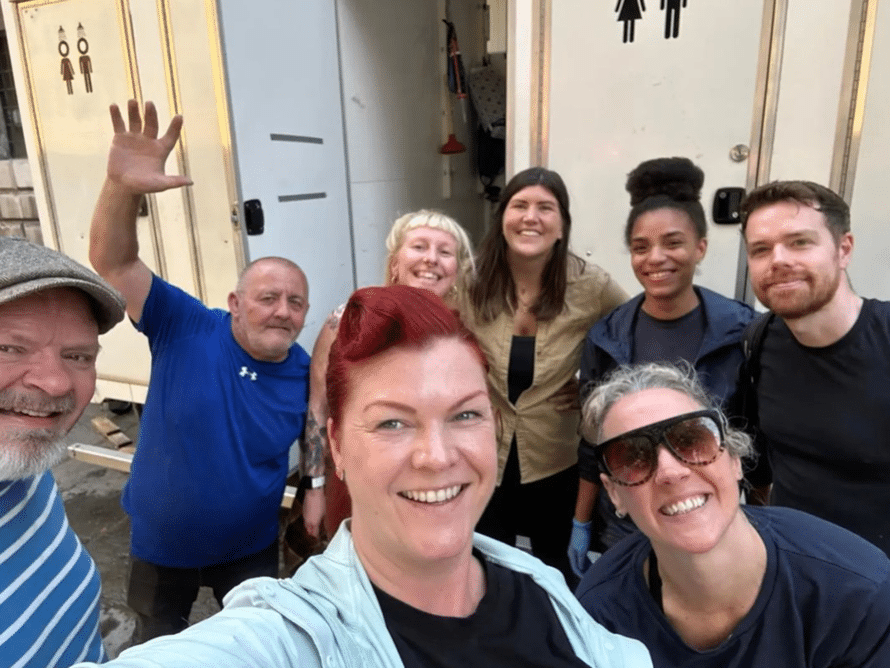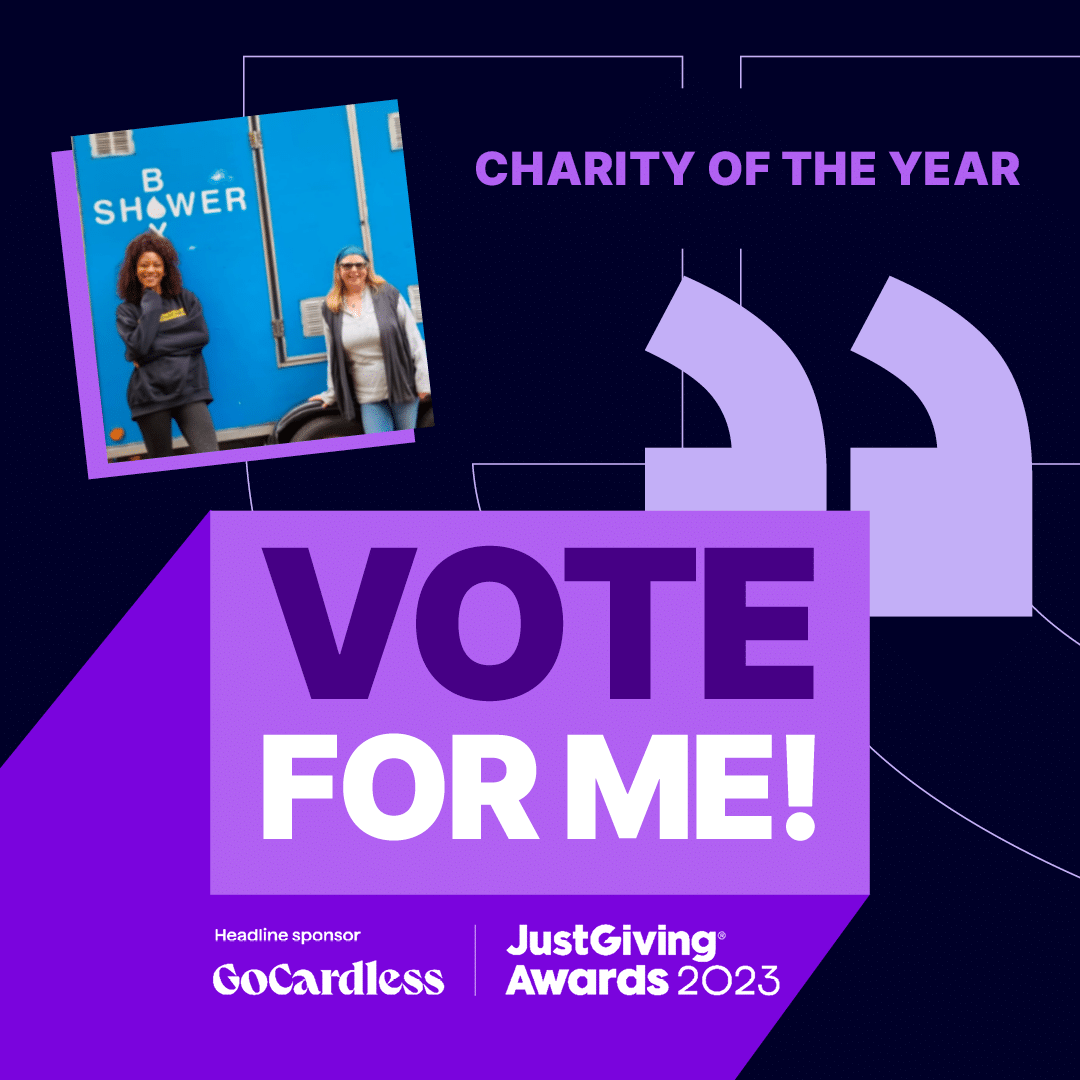 Vote Now
Vote for ShowerBox in the 2023 JustGiving Awards.
---
Pascale Harvie, President and General Manager at JustGiving said,
"Our fundraisers and crowdfunders are amazing and whilst they don't do what they do for praise and recognition, every single charity like My Name'5 Doddie Foundation, Oasis Children's Charity, and ShowerBox deserve it.
The ceremony is a magical evening but most importantly it's a moment for us at JustGiving to thank, formally recognise and celebrate the individuals, groups and charities who have done extraordinary things in the interest of others."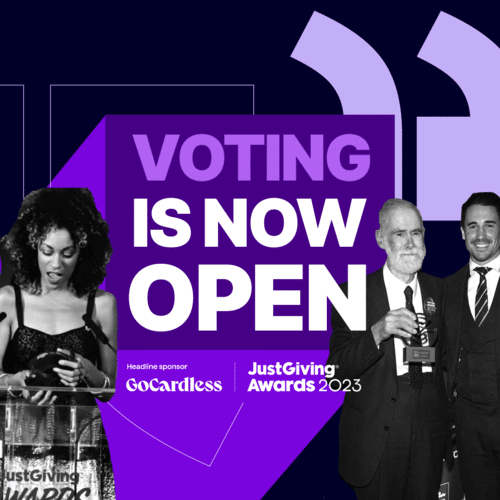 Vote now in the 2023 GoCardless JustGiving Awards
On 25th September, only one of the amazing charities above will get a much-deserved trophy. And it's up to you to decide which one.
Vote now for your favourite charity and fundraisers and be a part of fundraising history.
Get inspiration in your inbox!
Don't miss out on digital fundraising tips, tools and trends.
Sophie is Head of Brand at JustGiving. With over 7-years experience in the world of fundraising, she knows her stuff about building brand strategies and championing thoughtful marketing.