Meet the winners of the JustGiving Awards 2016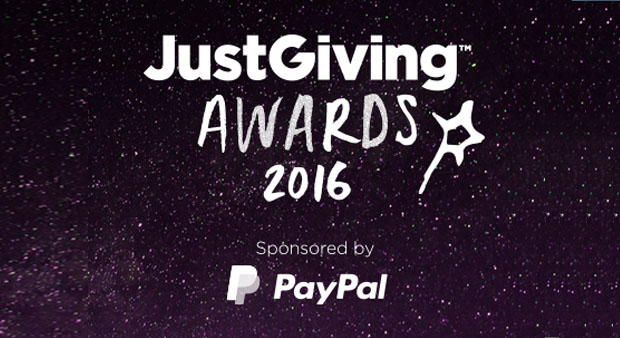 The JustGiving Awards were an incredible evening last night. We all felt inspired and humbled by all of the finalists – thank you to each and every one of them for sharing their stories.
We had 55,000 nominations this year, three times more than we've ever had before. And from the 55,000 nominations to 28 extraordinary finalists. Together they have inspired almost 130,000 donations from 111 different countries, raising an absolutely breathtaking £4 million pounds. All of them have done something special and we couldn't be more proud.
Over 110,000 of you voted to help pick the winners. Here they are…
Creative Fundraiser of the Year 
Mac McDermott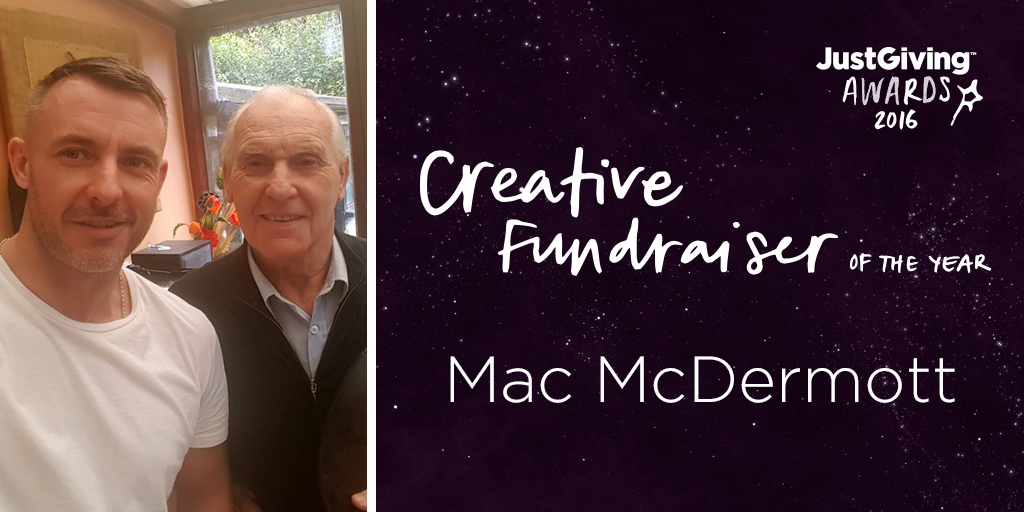 Mac's dad Ted used to travel the country singing in clubs. He now has Alzheimer's. His memory has deteriorated, but singing really helps him. By sharing videos of his dad singing his favourite hits, Mac's raised over £130,000 for Alzheimer's Society.
Endurance Fundraiser of the Year
Natalia Spencer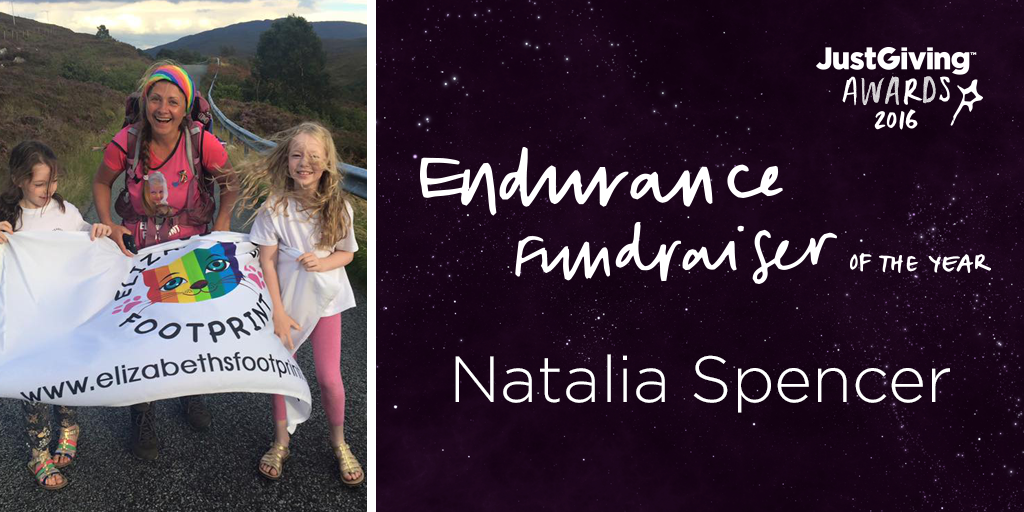 Natalia's five-year-old daughter Elizabeth died last December. Natalia has fond memories of taking her daughter to the seaside. She's walking the entire British coastline – that's 6,000 miles – to raise money for the hospital where Elizabeth spent her last days.
Fundraising Team of the Year
Emmy and Jake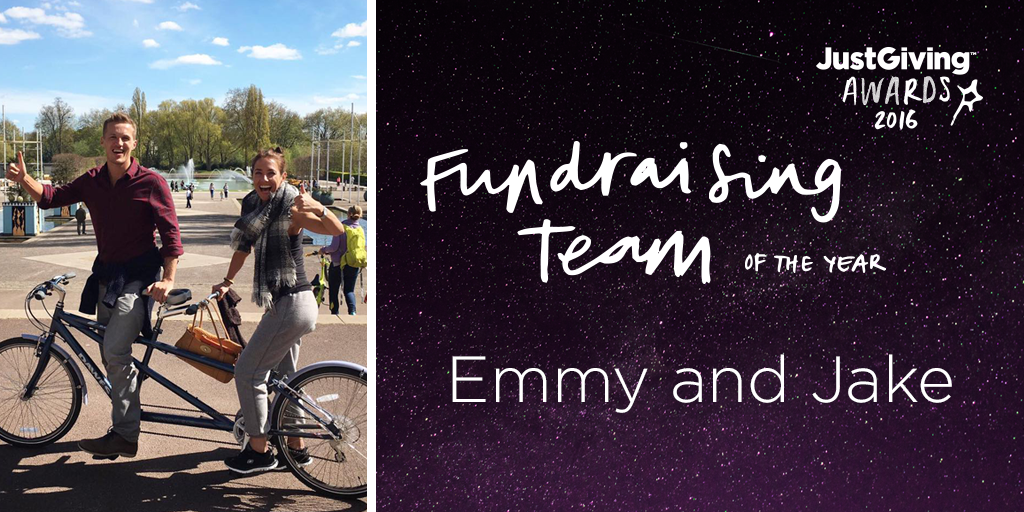 Emmy and Jake are childhood sweethearts who were given the heartbreaking news that Emmy had incurable cancer just six months after getting back together. They are spending Emmy's last year's fundraising for the nurses at Royal Marsden and raised £88,000 cycling a tandem to Copenhagen.
Young Fundraiser of the Year
Lyla Brown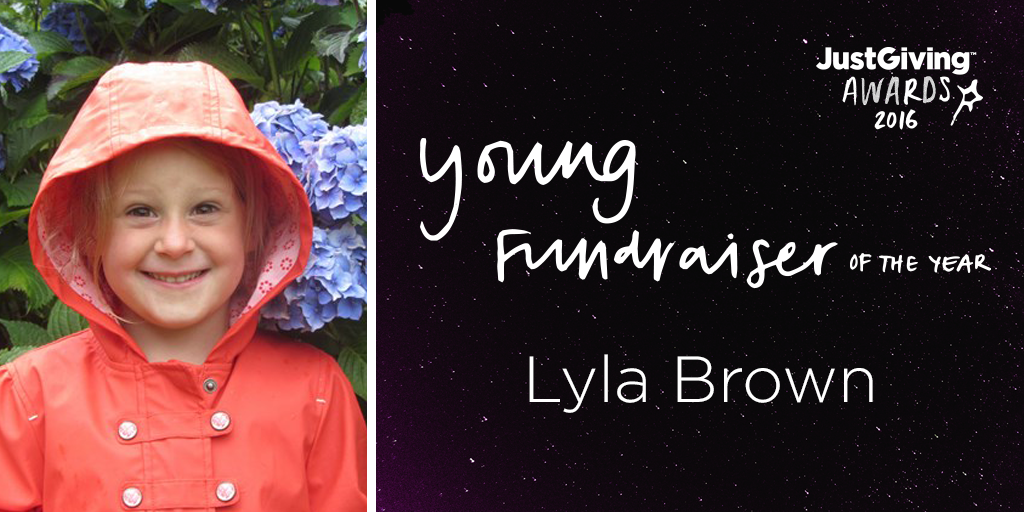 Saddened by the number of children in developing countries with no access to clean drinking water, Lyla asked her mum for buckets of water for her fifth birthday. Her parents told her about Water Aid and so she asked for donations instead of presents, which raised almost £1,700.
Outstanding Commitment to Fundraising
Rhian Burke
The sudden loss of Rhian's 12-month-old son, George, and five days later the death of her husband, Paul, exposed her to the lack of bereavement support for parents. she set up the 2 Wish Upon A Star to ensure other families received proper support.
The JustGiving #LifeChanger Award
Nicole Sedgebeer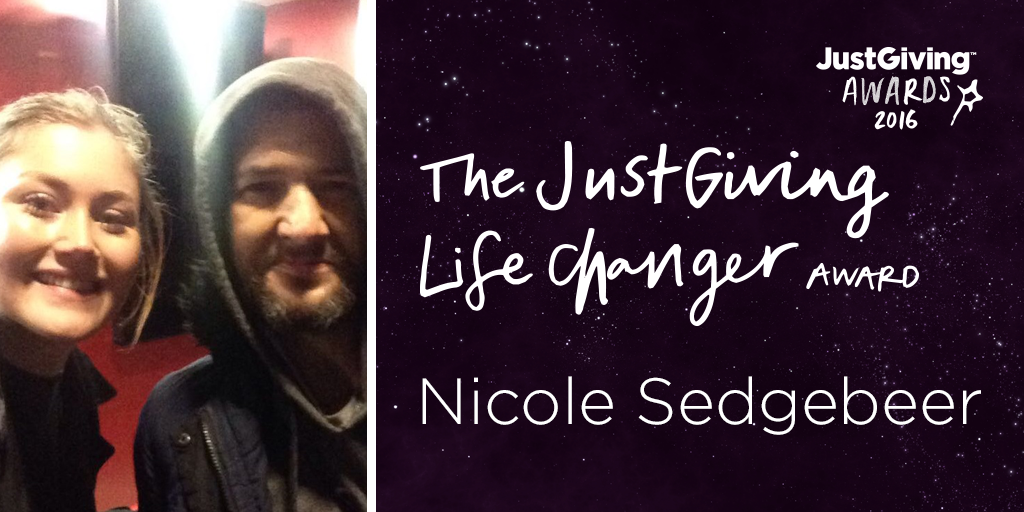 When Nicole missed her last train home Mark stepped in to help. Mark, who is homeless, took Nicole to a cafe where she'd be safe and also made sure she got the first train home the next day. Nicole's raised over £13,000 to thank Mark and help get him back on his feet.
PayPal Crowdfunder of the Year
Adam Johnson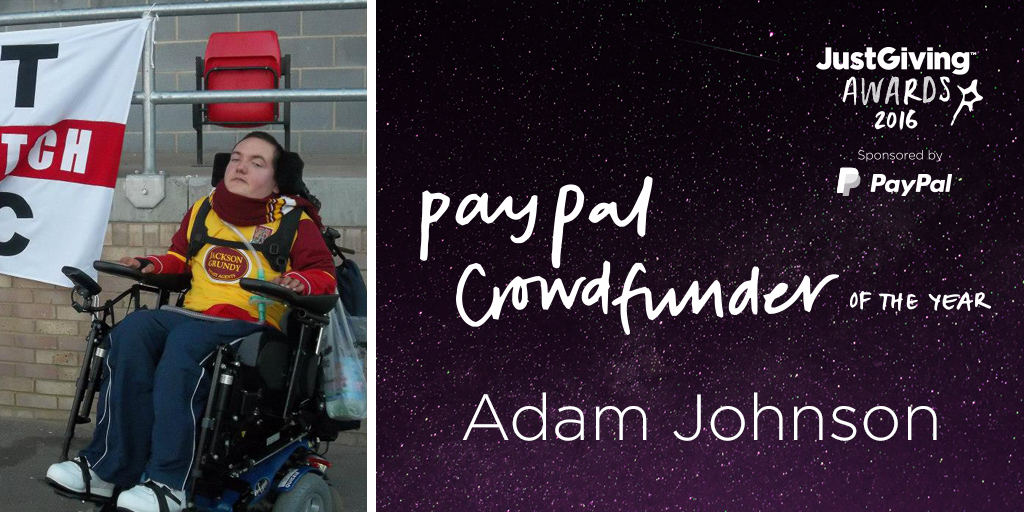 Derry is paralysed from the neck down. He uses tailored computer equipment to enable him to use his laptop. When his equipment was stolen in a burglary, Adam started crowdfunding to replace everything that was taken.
Celebrity Fundraiser of the Year
Jodie Kidd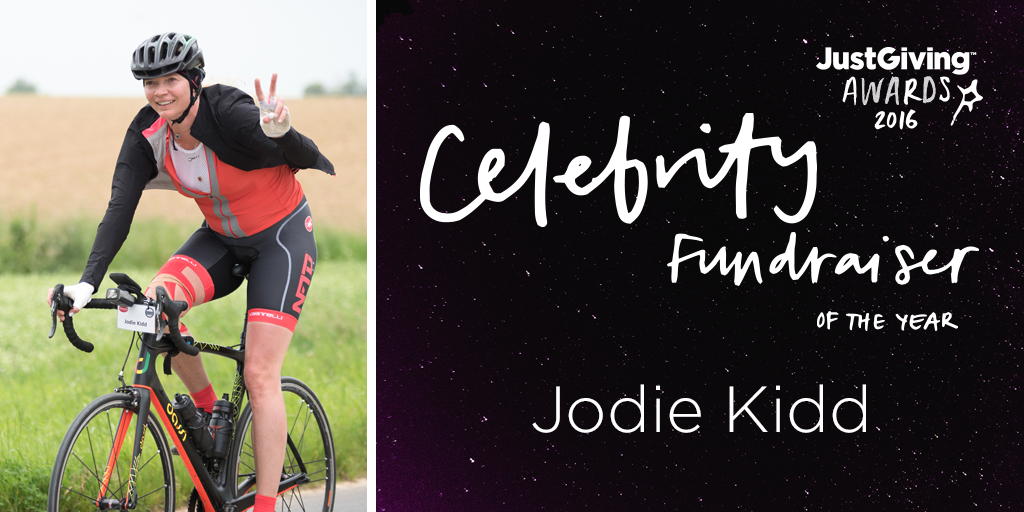 Jodie pushed herself to the limit to raise money for Help for Heroes by cycling 567 miles and climbing 19,341 feet with wounded, injured and sick veterans. Jodie raised over £22,000 to help veterans coping with anxiety and depression. 
Charity of the Year
International Animal Rescue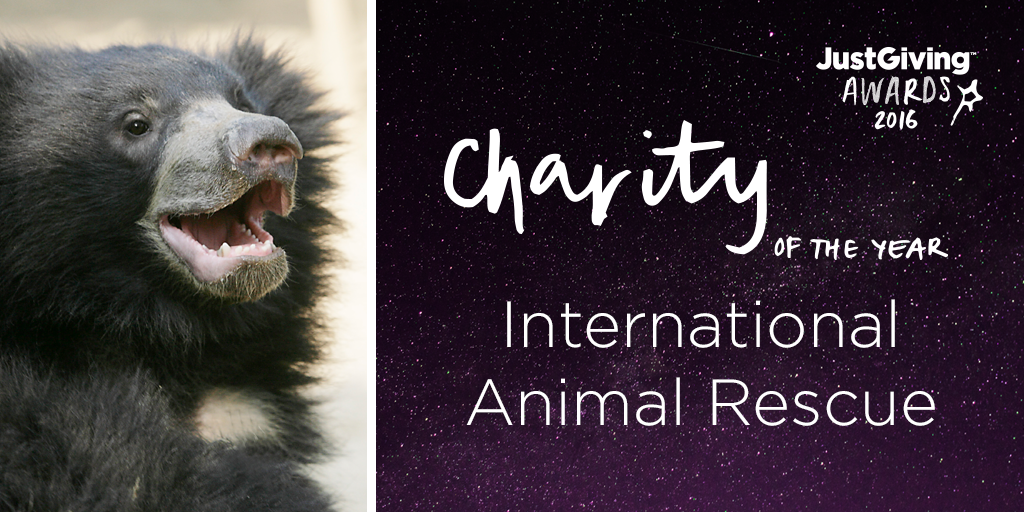 International Animal Rescue save animals from suffering around the world. Their work includes cutting free and caring for bears in India, rescuing primates from captivity in Indonesia, and vaccinating stray dogs and cats in developing countries.
Special Recognition
Carey Lander
In 2011, Carey Lander, the keyboard player and vocalist for Camera Obscura, was diagnosed with osteosarcoma. After the cancer returned, Carey launched a JustGiving Page in August 2015 to "raise a bit of cash to help others in a similar situation." Within weeks it had become Sarcoma UK's largest ever single appeal. 
She dedicated the last few months of her life to raising awareness of osteosarcoma, a rare type of bone cancer that mostly affects teenagers and young people. On her JustGiving Page, Carey spoke candidly about the disease and her motivation to help others: "It's probably too late to help me but it would be great if we could find something in the future that means children don't have to undergo such awful treatment and have a better chance of survival."
Carey passed away in October 2015 having raised £50,000, a figure that has since more than doubled to £120,000, inspiring donations from more than 50 countries around the world.
Get inspiration in your inbox!
Don't miss out on digital fundraising tips, tools and trends.
Helen looks after our social channels here at JustGiving. As social media manager she loves creating useful, inspiring content that connects with our community and celebrates their amazing achievements.