Product Update: March 2021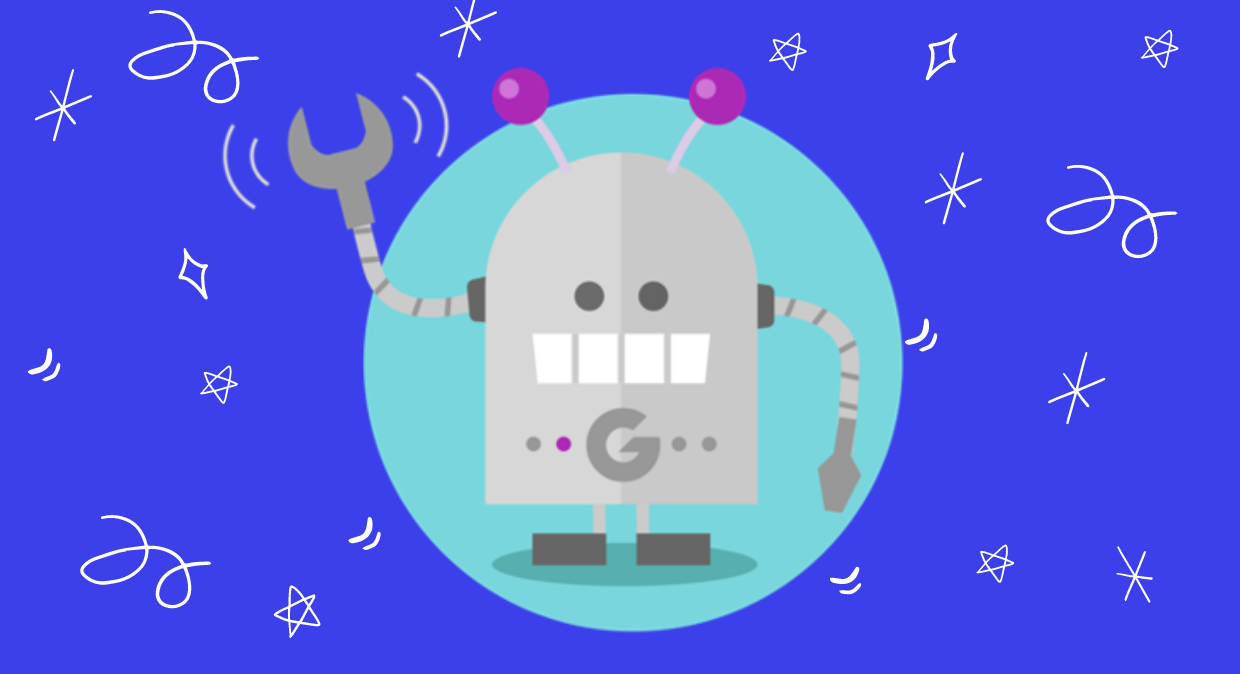 In today's edition of our regular Product Updates, we're looking at the new security enhancements that our team has added to user accounts to help make them even more secure, as well as the new feature that we've added to encourage Fundraising Page creation. Plus, we're sharing how our CRM and customer success teams have created an enhanced onboarding journey for JustGiving's charity members.
Progress bar testing
As someone who works for a charity, it probably isn't surprising to hear that not everyone who shows an interest in your cause goes on to fundraise online. And when it comes to setting up an online fundraiser on JustGiving, we can see that not everyone who starts the process, goes on to complete setting up a Fundraising Page. As a result, our product team have recently been testing a new, visual way to help people through the process by adding a progress bar feature.
To test the impact of the progress bar, the team carried out an AB test on people setting up a Fundraising Page on JustGiving:
Group A (the control group) – No change in their page view, so they do not see the progress bar and have no clear indication as to how many steps are left in the creation process
Group B – See a progress bar at the top of each page of the Fundraising Page creation flow, knowing how far along in the process they are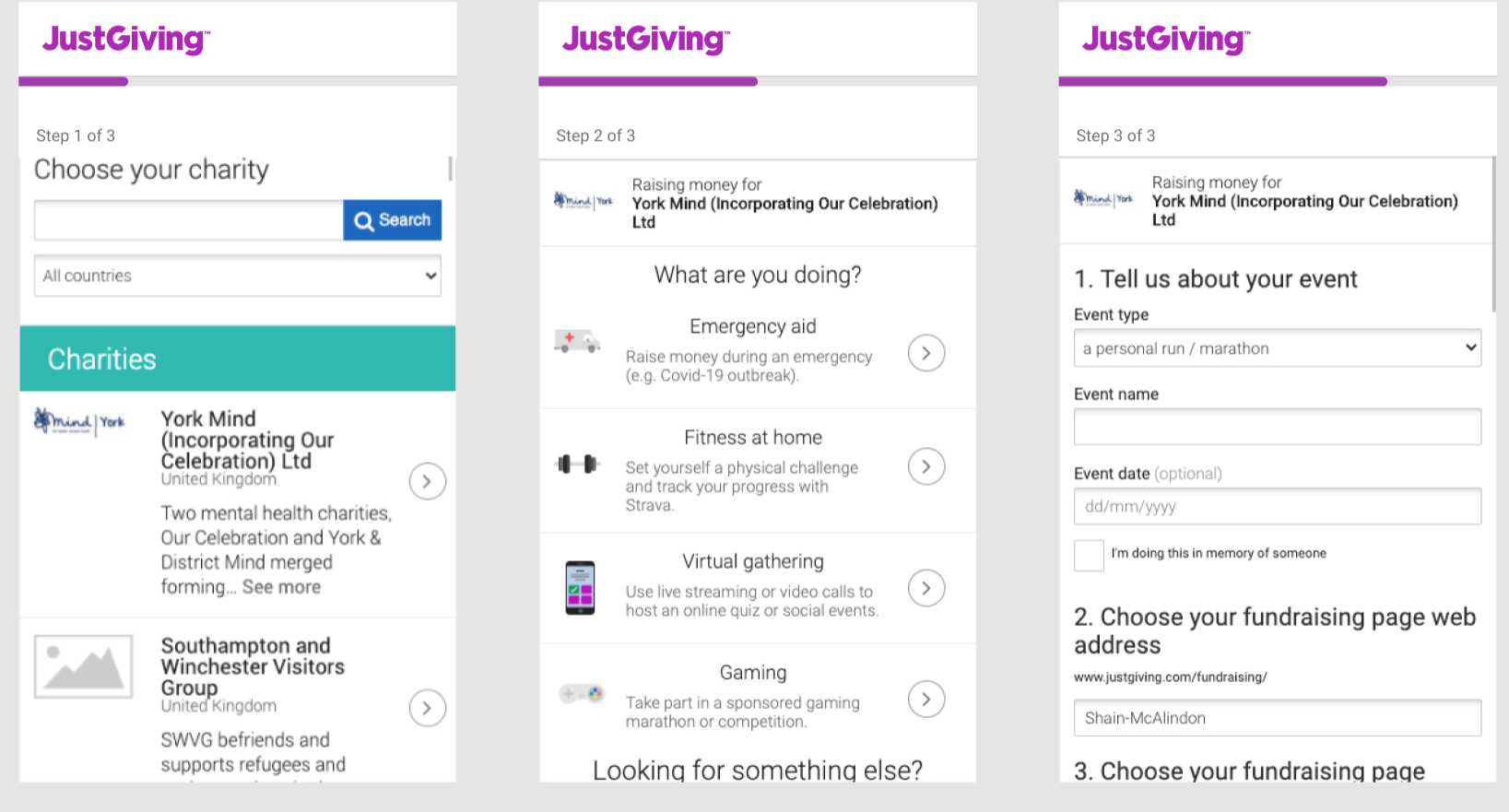 In total, the test was applied to 31,000 people who started the process of creating a Fundraising Page.
The results indicated that Group B – those seeing the progress bar – were the most likely to finish creating a Fundraising Page! The progress bar is now going to be a permanent feature helping more people to start fundraising online for your cause.
Improved onboarding journey
We want to help all charities to make the most out of JustGiving, including understanding how to user their dedicated charity account to enhance supporter stewardship and raise more money for their cause. Recently joined JustGiving? Got a new joiner on your team that's not used JustGiving before? Our CRM and customer success teams recently came together to completely re-think how we can best help charity professionals that are new to JustGiving. The result? A new and improved onboarding programme, transforming the original three-email journey into 13 new, comprehensive emails!
The new emails, cover three important aspects of being a JustGiving member.
1) Set up: The new emails will support you in setting up your account, knowing how to navigate through your account and build custom reporting templates, and feel confident in launching new campaigns or appeals.
2) Getting the most from your account: If we notice that your supporter activity has changed then we're on hand to give you advice and tips for engaging your audience. We've also created new emails that keep you up to date with the latest JustGiving features and how to use them.
3) Celebrating your success: From your first Fundraising Page, to your donations growing each month, it's important to celebrate your big milestones. Our new celebration emails help you to know when your charity is performing well on JustGiving and gives you the recognition you deserve for doing an incredible job!
The improvements don't stop there! The new onboarding emails also take into consideration whether your charity is completely new to using JustGiving, or whether you are a new user that has been added to an existing charity account. We believe in the work that charities are doing, and we want to be on hand every step of the way to help you raise money and do more good.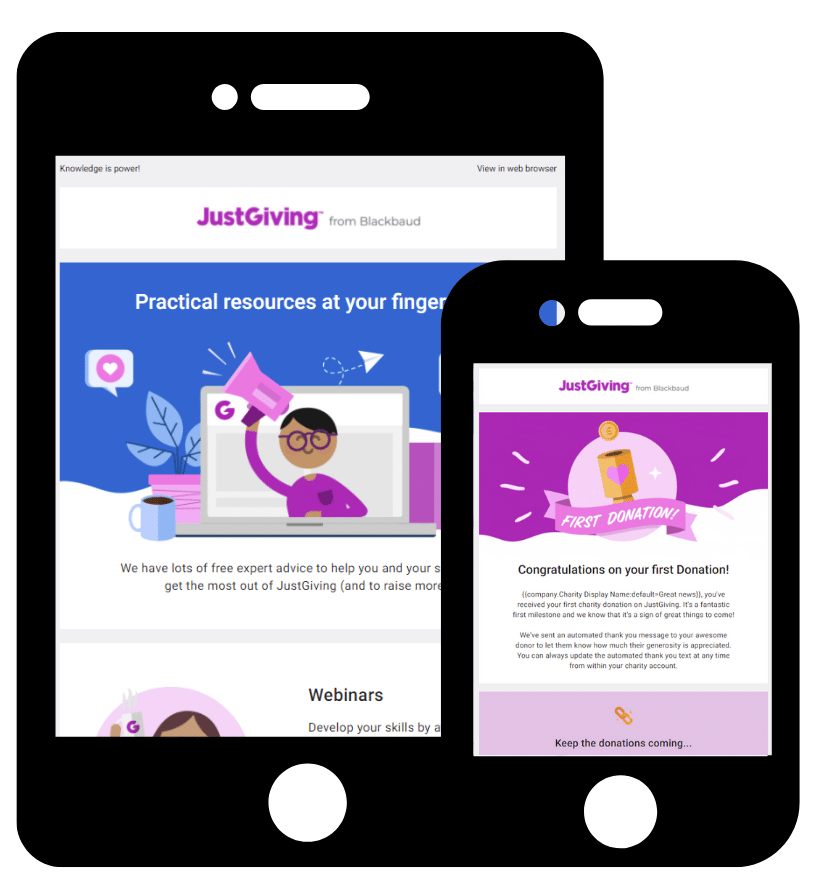 Account security enhancements
You may not know this, but we have our own specialised, in-house security team who work hard to keep your account safe and secure. We're currently working on several new security features that will be added to accounts very shortly (keep your eyes peeled for next month's Product Update blog…), but in the meantime we want to tell you about our new account password enhancements, including:
Increased password complexity to further protect user accounts for both charity and supporter user accounts. For example, users must know create passwords that are a minimum for 12 characters
Log in throttling to prevent brute force attacks. This essentially means stronger policing on repeated failed log in attempts, stopping people from trying to access your account when they don't own the email address
A new password history feature to prevent repeated use of old passwords.
Tell us your ideas and feedback
As always, we like to end our Monthly Product Update blogs by telling you about the JustGiving Ideas Bank. All of the product updates, innovations and new launches are done with YOU in mind, so please do share your ideas and platform feedback with us! Tell us what you'd love to see on JustGiving by using our Ideas Bank.
Get inspiration in your inbox!
Don't miss out on digital fundraising tips, tools and trends.
Toni Gregory is a Content Marketing Specialist and B2B copywriter.