Need more fundraisers? Team up with a major event like the Airtricity Dublin Marathon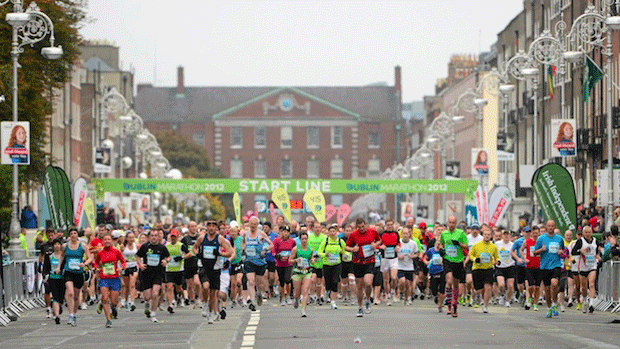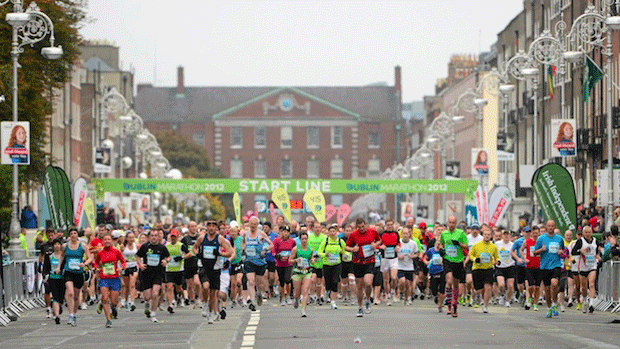 Race Director Jim Aughney has worked on the Airtricity Dublin Marathon for over 30 years. With the 34th annual marathon due to take place on Monday 28th October, he talks to JustGiving, the official fundraising partner, about why charities should consider teaming up with major events like this. 
Is there demand from Airtricity Dublin Marathon runners to fundraise for charity?
In the last couple of years, the way that charities look at events like ours has completely changed. Due to a lack or reduction in mainstream funding, charities are looking further afield for fundraising opportunities, and events like the Airtricity Dublin Marathon can give charities the opportunity to raise more money. A marathon is a bigger challenge than a 5k run for example, and often people will raise more money for those bigger events.
Charities are driving people to fundraise for them, so we're now working closer with charities to try and get as many people as we can to take part and raise money for causes they care about. And it seems to be working because the number of people taking part in the marathon is rising, and the number of charities wanting to be involved is also rising.
Do you think it's the responsibility of the charities themselves to encourage people to fundraise, or do you think that lies with event organisers?
As an event organiser it's our responsibility to put on a good, safe event and provide the facilities for the participants. In putting on an event we obviously need participants who pay an entry fee. One way we're trying to increase participants is by going directly to charities and highlighting the benefits of events like the marathon, saying, "we have almost 15,000 runners who you could have access to – this is a great way to get people to fundraise for you".
We have two official charities, Temple Street Children's Hospital and Focus Ireland, and want to work to generate money for them and many other charities.
What are your biggest challenges with the event?
Red tape and paper work. It has to be done, but the amount you have to go through to just even put a barrier up on a road is more of an issue than it was 10 or 20 years ago. It's become a big challenge.
Social media and smartphone usage is on the up in Ireland and around the world. Do you think this has benefited the Airtricity Dublin marathon?
Oh without a doubt. It's probably three years since we established our presence on Twitter and Facebook and they're great communication tools. It's an instant feedback mechanism so you can hear what your runners and participants are thinking and gauge interest in future events, because your fans and followers will soon let you know if they think something is a good or bad idea!
But no matter what you put out on social media you'll always get a handful of people who will try to knock what you're doing, the design of the t-shirt for example, so you just have to be aware of that.
You have a high number of runners coming from outside Ireland. Do you expect that number to increase?
We would love the number to increase, and for next year we're doing a lot of promotion in Scandinavia to attract more runners from that area. We get around 2,000 from the UK every year, and back in 2000 we had more people from America running than we did from Ireland.
Are you seeing any trends in the types of people running in the marathon?
We're seeing slightly more women running than 10-15 years ago. The average marathon runner is also getting slower, which is interesting, and age really hasn't changed much. You see spikes at 29, 39, and 49 years of age, which suggests people might complete a challenge before they hit the next age milestone.
What are your future aspirations for the marathon?
When I started working on the Airtricity Dublin Marathon we had 2,997 entries into the event – now we have 14,500. We've added a race series of 5 mile, 10k, 10 mile and half-marathon events into the run up to the marathon, which had 22,000 participants. So we've already taken it a long way.
My aim was to grow it to 15,000 runners and that might mean that we have a lottery rather than a guaranteed entry, so that would be a big achievement for us. I'd also love to see an Irish men's winner, and bring Irish talent to the forefront of the marathon.
Anything that is left over from a money perspective goes back into new initiatives like training children or athletes. The last project was to help Irish athletes get into London 2012 and we were successful in training five people up to Olympic game standard. So that was a fantastic achievement.
The 34th annual Airtricity Dublin Marathon will take place on Monday 28th October and there's still time for your charity to sign up. For further information go to dublinmarathon.ie
Get inspiration in your inbox!
Don't miss out on digital fundraising tips, tools and trends.
Marco is the country manager for Ireland. He's passionate about helping Irish charities move away from traditional sponsorship methods and embrace the latest online, social and mobile fundraising technologies. He's also excited about creating partnerships with leading events like the Airtricity Dublin Marathon and Run in the Dark, and inspiring more people to fundraise for the causes they care about.