Announcing 7 New Features for Fundraisers: Streamlined Page Building, In Memory, & More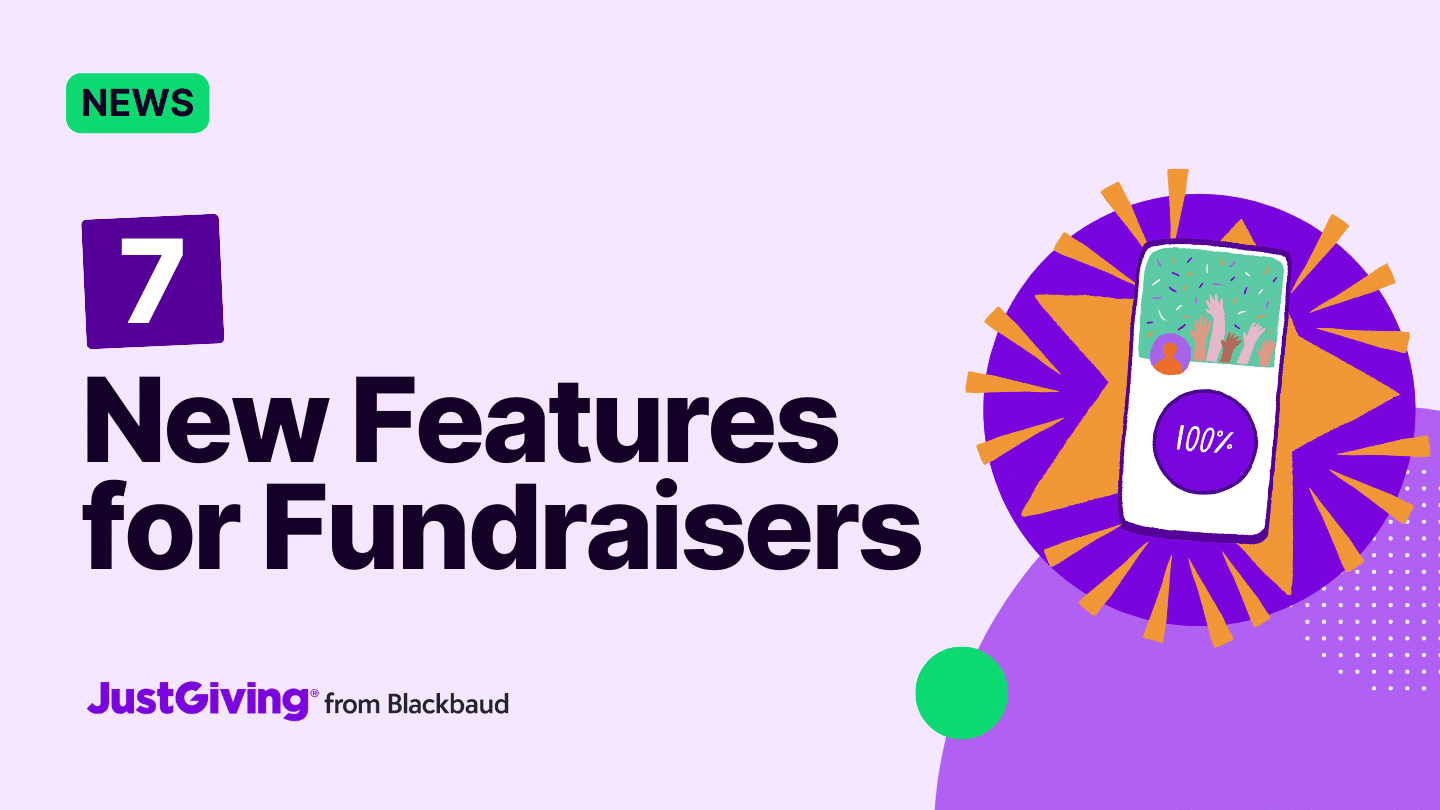 Passionate people around the world create 2,750 JustGiving fundraising pages every single day. 
JustGiving fundraising pages are one of the most powerful ways people raise money online. Today we're introducing new ways to help people make an even bigger impact for your charity!
Enhancements to the fundraising page creation flow 
A new mobile experience 
A more sensitive page creation flow for In Memory Fundraising 
Easy page review and page edit options 
Improved results when searching for charities, campaigns, and fundraisers to support on JustGiving
What this means for your charity
These updates are already driving 19% more fundraising pages created, a 5% increase in pages receiving donations, and 4% more raised per page on average!
We expect to continue seeing more fundraising pages created, more pages activated, and ultimately more money raised for charities like yours. 
Here's what's new for Events, Do-It-Yourself (DIY) pages, and In Memory fundraising pages.
Here's what's new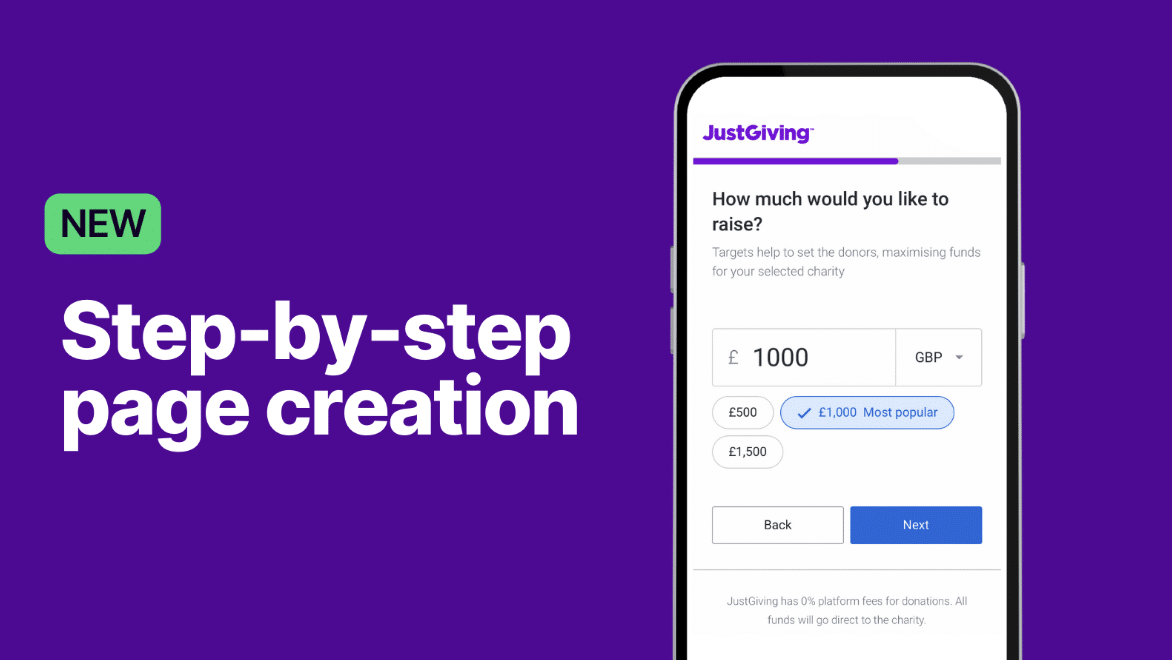 Create the perfect page, right from the start
We've seen how fundraisers can raise 65% more when they add a story to their page, 23% more when they add pictures and videos, and 17% more when they choose a fundraising target!
With the updated fundraising page creation flow, when fundraisers start creating a page, we'll guide them through choosing a page type, fundraising target, photo, story, and other options built to help them raise more money from the start.
This refresh is already driving average page value up by 4%!
---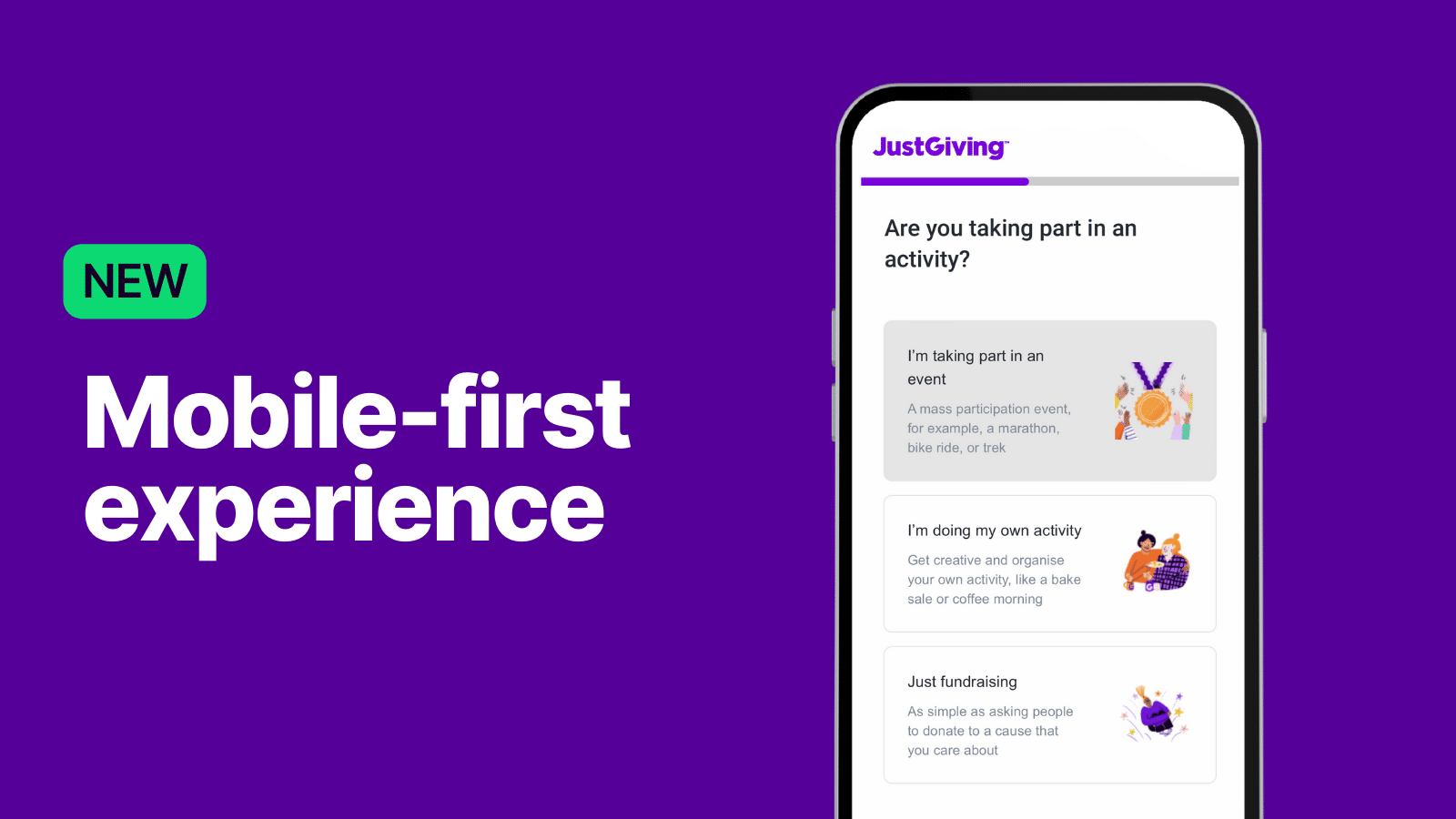 A mobile-first fundraising experience 
The brand-new fundraising page creation flow also offers fundraisers a much-improved mobile experience – during testing, fundraisers on JustGiving launching their pages from a mobile device increased from 40 to 45%.
As we set out to improve this, we talked to a wide range of people who have fundraised for charities using mobile devices over the last six months.
Our research led to a few key updates to help fundraisers better tell their story, understand their progress during page creation, and start their fundraising with more confidence.
From picking their fundraising page type to choosing a charity, now it's all simpler, streamlined, and more beautiful on mobile and desktop.
During testing, we also saw a jump in conversion (the number of fundraisers selecting an activity and going on to launch their page) by 31%! This means more fundraising pages are being launched for your charity by supporters on mobile devices too.
---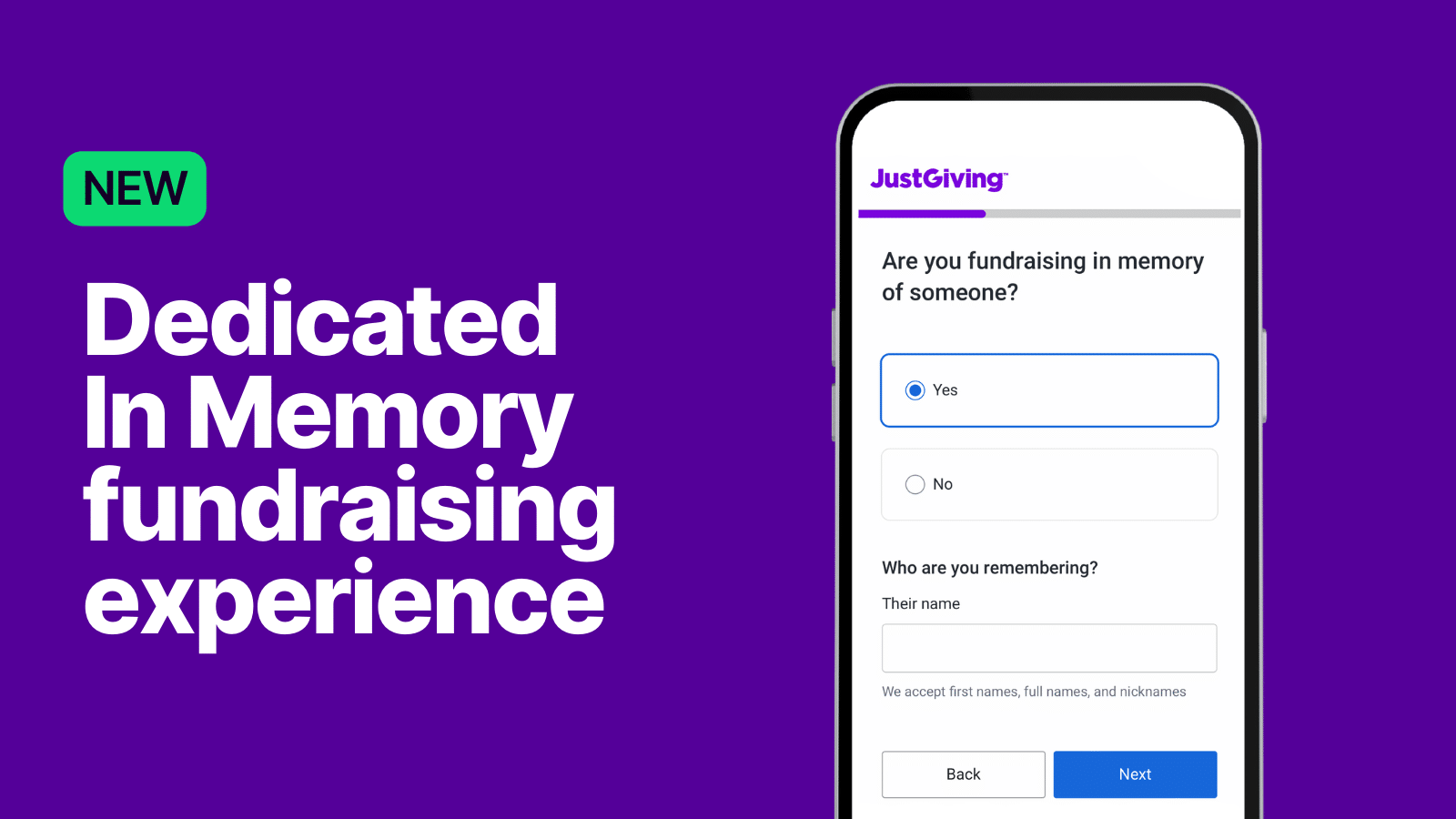 Dedicated In Memory fundraising journey
Fundraising pages created to remember, honour, or serve as a tribute to someone now get their own special fundraising page creation experience.
We've built a new In Memory page creation flow just for these pages, with a better understanding of the people making them and a more sensitive tone and iconography.
Now, In Memory fundraisers can also select whether they're participating in an event, doing an activity, or if their page is simply acting as a tribute.
---
More fundraising page updates 
Page review
We've built in a step that asks the fundraiser to review the information as a final check before they go live with their page. Now that's fundraising with confidence!
Easy page editing
If a fundraiser needs to update their page details, they can quickly edit or easily switch to a different type of fundraising page (for example, Occasion or DIY) after they've already created one.
Improved search functionality
Search is a key journey for supporters on JustGiving – there are an average of 375,000 search views per month, and 29% of users who perform a search go on to make a donation! 
People searching for charities and campaigns on JustGiving now get more compact results, infinite scrolling, and real-time suggestions as they type. We're already seeing a 4.5% increase in search to donation completion (the number of supporters who search for a page and then go on to donate) for multi-keyword searches.
More resources for your charity
These updates to fundraising pages, along with our recent improvements to Campaign Pages will help you and your supporters make the most of online fundraising on JustGiving. Explore our library of resources below for expert tips on how to write, launch, and promote your campaign.
Resources for your charity
Get our top tips and suggestions to help people raise even more for your cause:
Resources for your fundraisers
Share these handy resources with your fundraisers to help them make the best pages possible: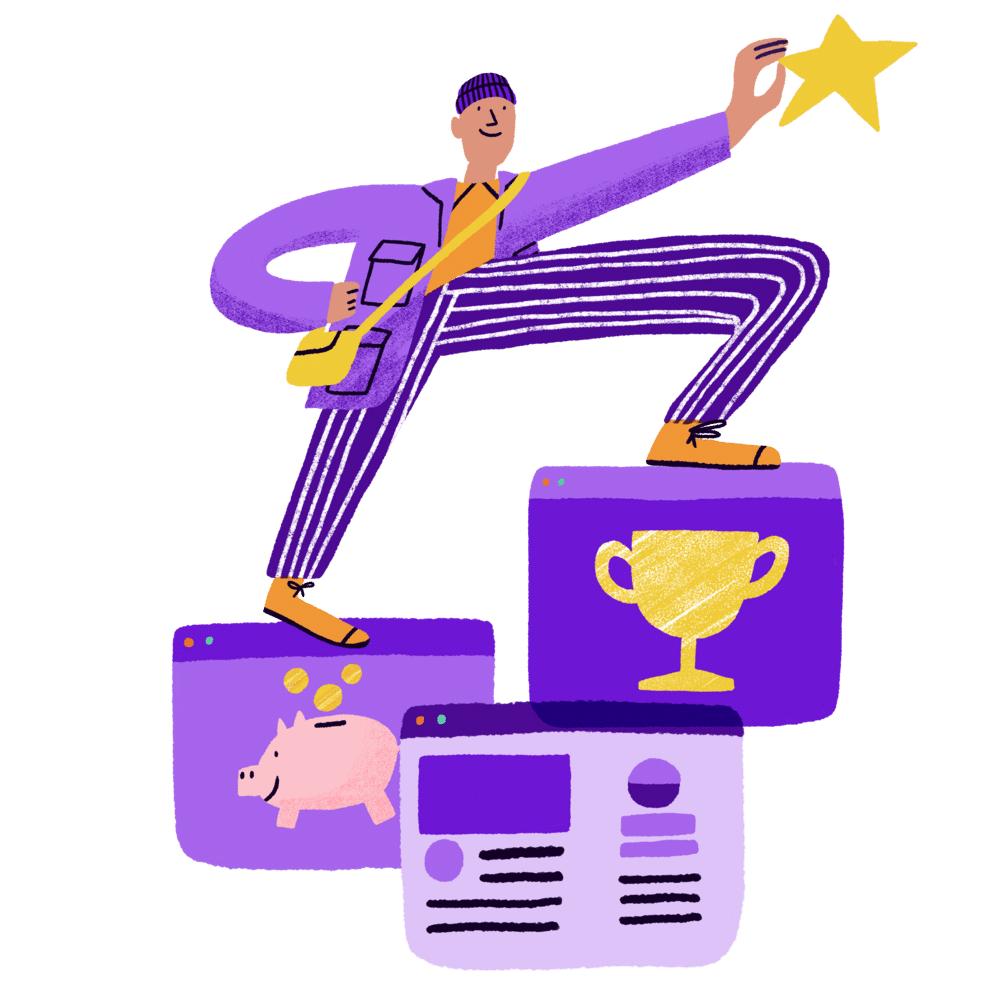 Set your fundraisers up for success
These exciting new features make for unforgettable fundraising campaigns – for you and your supporters! Supporters can create and connect their Fundraising Pages to your Campaign Page and help you start raising money for your upcoming event or appeal.
Get inspiration in your inbox!
Don't miss out on digital fundraising tips, tools and trends.
Haya Barlas is Head of Product Marketing at JustGiving. She's passionate about bringing people and teams together to launch new products that help charities raise more for their causes.