Tell us why you should be crowned Charity Of The Year 2022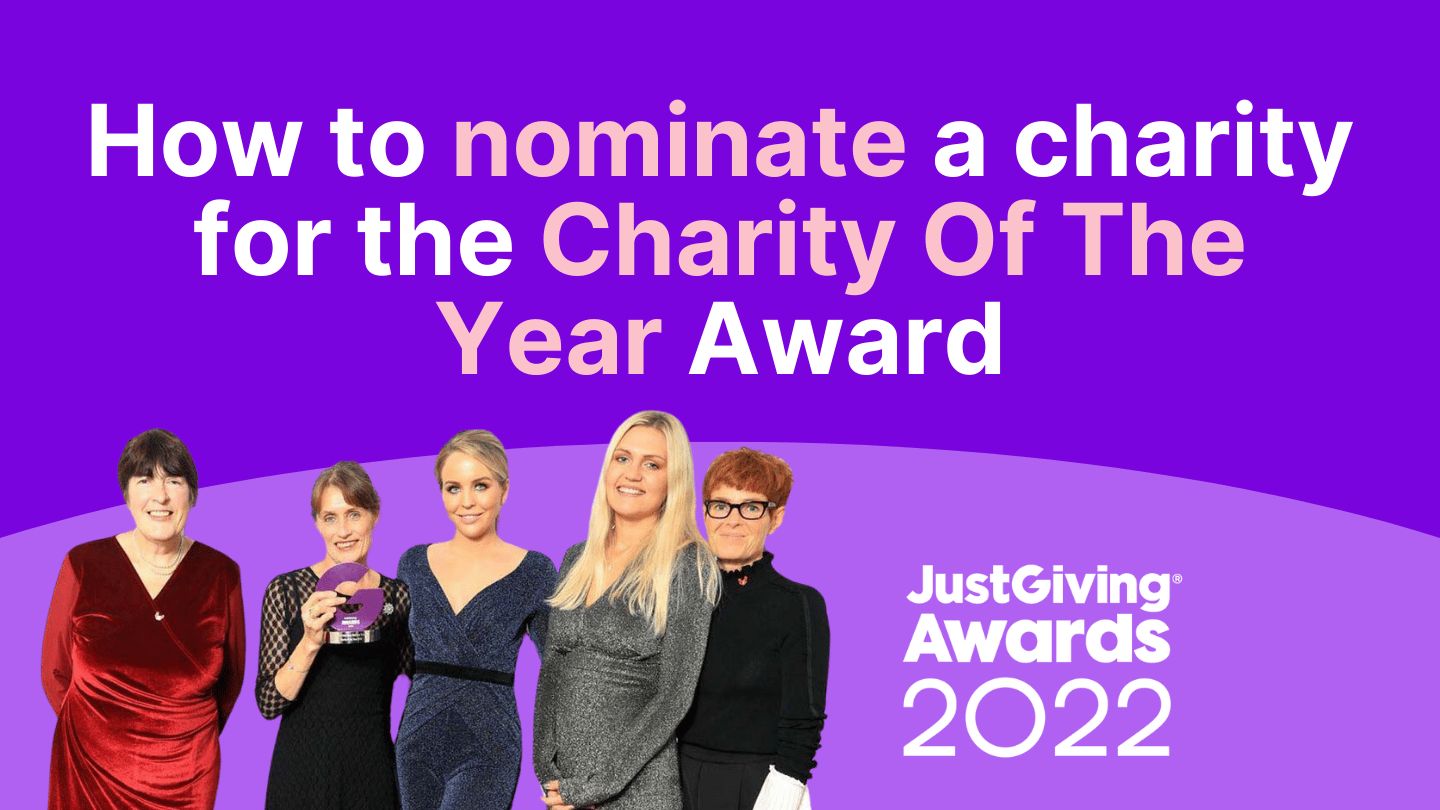 Nominations for the 2022 JustGiving Awards are open! And we're on the lookout for a worthy winner for the Charity Of The Year award – could YOU be in the running? Submitting your nomination couldn't be easier. Just be sure to get it in before Friday 22nd of July.
If your nomination is incredibly impressive, you could be up for public vote between the 3rd of August and 11th of September 2022 along with some incredible fundraiser finalists.
Get the most votes in your category, and we'll be handing over a trophy to you and your team at our ceremony in London this October. Your charity will get exposure and social media coverage – and you get a fantastic night out to celebrate your team's hard work.
What's in it for you?
There's only one Charity of the Year trophy – and, as it's past winners can attest, it's an incredible award to win!
Previous winners, Derian House Children's Hospice, had this to say…
The awards night itself was so exciting. We travelled down to London for the night and were so honoured to be at an event alongside such inspirational and wonderful people, as well as celebrities and sporting legends. There was a real feeling in the air of everyone celebrating each other's achievements, which was just lovely.

At Derian House, we display our JustGiving Award in the reception of the hospice so everyone who enters the building can see it. We are very proud of this achievement and we were honoured to win.

Personally, to be involved in this was one of the highlights of my career."

Caroline Taylor
Head of Income, Marketing and Communications at Derian House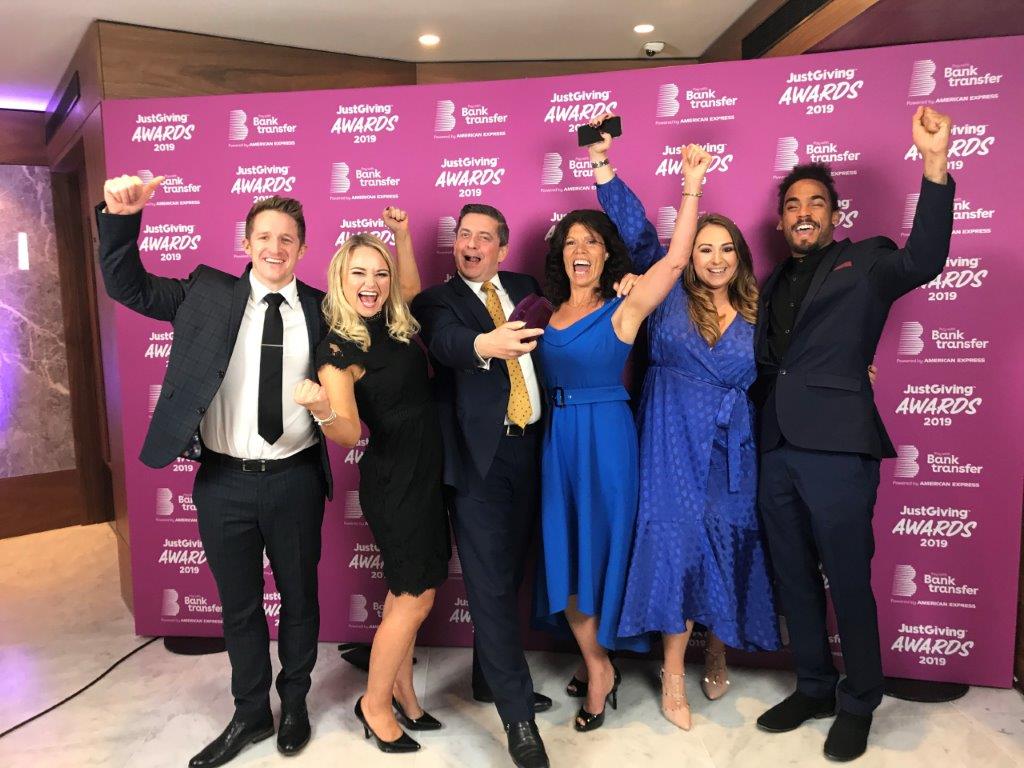 Your team could be on that stage, holding your very own JustGiving Award trophy. 2022 is anyone's to win – no matter your size, you could be the 11th charity to win a JustGiving Award.
Raise your charity's profile and find new supporters
After winning Charity of the Year, you're likely to see a huge boost in likes, shares and comments online. Your regular givers and supporters will want to celebrate with you – and a new audience will rush to give you the congratulations you deserve. Winning (and all the attention that comes with it) will undoubtedly raise your charity's profile.
Celebrate your team's hard work with the entire country watching
We know how hard charity's work to make the world a better place. Winning a national award will give your team a night to remember and a chance to celebrate their efforts.
Fran from the British Hen Welfare Trust, the 2018 winner, told us:
"It meant a huge amount for our hard work. It was a whirlwind of excitement, speeches, photos and, of course a few bubbles… we would love to go back and relive it."

Fran
The British Hen Welfare Trust.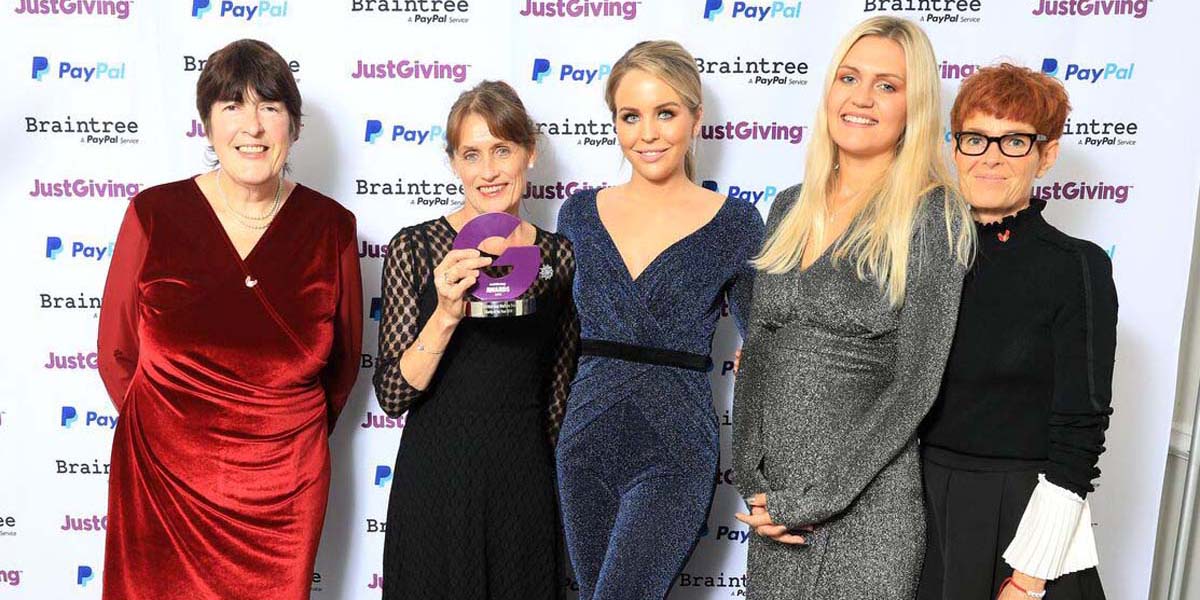 Like the British Hen Welfare Trust and the winners before them, you too can burst with pride and enjoy all of the attention. As a finalist, you'll have the chance to shine a spotlight on your charity in a video all about the work you do. This is yours to keep and use as you wish for your own social media, websites or promotions – all without dipping into your marketing budget.
Do good, feel good: meet other inspiring Award Winners and celebrities
The atmosphere of the JustGiving Awards is incredible. Join us for a magical night, celebrating inspiring fundraisers, crowdfunders and celebrities, doing the most for the causes they love. This year it'll be hosted at The Roundhouse, in North London. And you and your team could be there!
Enter now for Charity of the Year 2022
Are you in? We've made it really easy. Just tell us your charity's proudest moments before Friday 22nd July 2022.
To give your charity the best chance of being shortlisted, here's our top tips for things to include in your nomination.
Get inspiration in your inbox!
Don't miss out on digital fundraising tips, tools and trends.
Becky is the Community Manager at JustGiving. She's passionate about storytelling, and inspiring people to help charities raise more.