Nominations are open for the JustGiving Awards 2014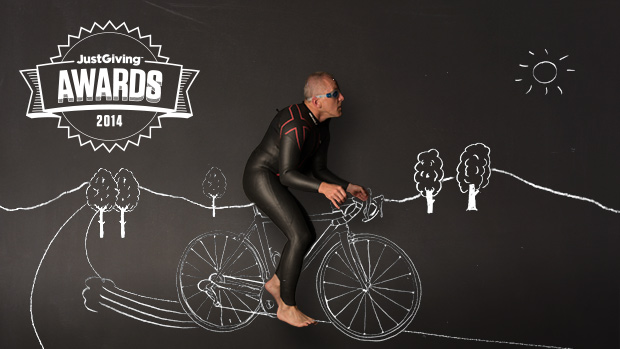 UPDATE 3RD JUNE 2015 – Nominations are now open for the JustGiving Awards 2015
UPDATE 26TH SEPTEMBER 2014 – We're very proud to announce the winners for the JustGiving Awards 2014. Thank you so much to everyone who voted. We've been totally blown away by all of your amazing stories.
---
The JustGiving Awards are our way of saying congratulations to the outstanding fundraisers, teams and charities who've done incredible things for causes they care about. This year we'll be doing things a little differently because we want YOU to tell us who you think deserves some recognition.
Do you know someone who's gone the extra mile to fundraise for your charity? Well here's your chance to tell the world.
Anyone who's used JustGiving over the past year can be nominated. We'll select a list of finalists and then it's over to you again to pick the winners in each of our eight categories:
Creative fundraiser of the year
Endurance fundraiser of the year
Young fundraiser of the year
Outstanding commitment to fundraising
Giving app of the year
Celebrity fundraiser of the year
Special recognition award
Nominate your supporters
Put your supporters in the spotlight. Winners will gain public recognition for your charity and the hard work that you do. Nominate someone who has made a difference and they'll be included in JustGiving's press and marketing activity.
How to make a nomination:
Use our app to nominate someone through Facebook (you'll need to like us on Facebook to get started).
Fill out the form and click 'Submit'.
If you're not a Facebook user, you can download a nomination form and email it to us at awards@justgiving.com
Spread the word
Social media is a fantastic way to engage your online community and encourage more nominations. Why not post the following message on Facebook and Twitter: Know someone amazing who has fundraised for our charity? Nominate them for a @JustGiving award here:

just.ly/JG-Awards
Include the message on your website and in your emails to spread the word even further.
Dates to remember
Nominations are open until Friday 6th June 2014.
After that, we'll announce the shortlists on Friday 20th June 2014 and you'll have until Saturday 23rd August 2014 to pick your winners.
Then all will be revealed in our JustGiving Awards ceremony on Thursday 25th September 2014.
Good luck!
Get inspiration in your inbox!
Don't miss out on digital fundraising tips, tools and trends.
Ros is JustGiving's communications specialist and has spent the last seven years helping consumer technology brands and not-for-profit organisations reach new audiences. She looks after media strategy, and is responsible for sharing the stories of JustGiving's amazing users with the world.