One in a million: a personal story behind every fundraiser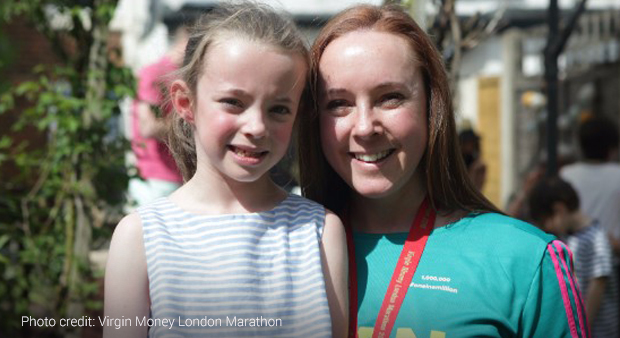 When you look at the London marathon it would be easy to think it was just simply a race, an endurance test that many want to conquer in their lifetimes. However, upon closer inspection most who are undertaking the challenge are doing so to raise money for something that has affected them or someone close to them, and they are looking to pass their fundraising milestones through the help of their friends and loved ones. As the runners traversed the course one among them became a milestone for the event itself, as Shannon Foudy became the one millionth runner to finish the race.
Shannon was fundraising for the Luton & Dunstable Hospital Charitable Fund through JustGiving. After she went into labour during the 26th week of her pregnancy, Shannon's daughter Catrin was born weighing just 2lb 5oz, showing no signs of life. She was transferred to the NICU at Luton & Dunstable Hospital, and although her hopes of survival were extremely slim, Catrin was a fighter. Through the help of the wonderful doctors and nurses of the L&D NICU she managed to pull through. Catrin is now a happy and thriving 6 year old.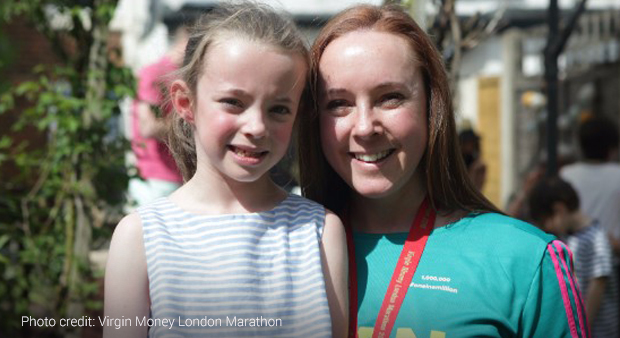 This profound personal experience pushed Shannon to take on the gruelling preparation and training that goes hand in hand with running the race. While Shannon is unique in being the one millionth across the finish line, her story is similar to what we see time and time again from fundraisers on our platform. Our #PoweredByPeople campaign intended to highlight not just the work of these tireless and amazing fundraisers but also to demonstrate how the people that support them, their donors and loved ones pushing them on are an important piece in the bigger puzzle.
So we congratulate Shannon on being the one millionth marathon finisher, and salute her for her incredible fundraising drive which saw her raise £2,528 to say thanks to the Luton & Dunstable Hospital Charitable Fund for the priceless gift they gave her by helping to save her daughters' life. At the same time we think every single fundraiser who has chosen to raise money for a cause by running the marathon is one in a million too, and we want to congratulate them as well for their hard work and dedication. 
Get inspiration in your inbox!
Don't miss out on digital fundraising tips, tools and trends.