Our brand new Android app is here!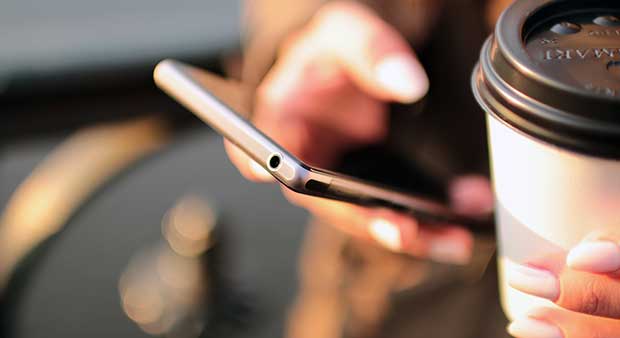 It's finally here! We've just released a brand new JustGiving Android app. It's available now in the Play Store and we're really proud of it. Here's what it looks like: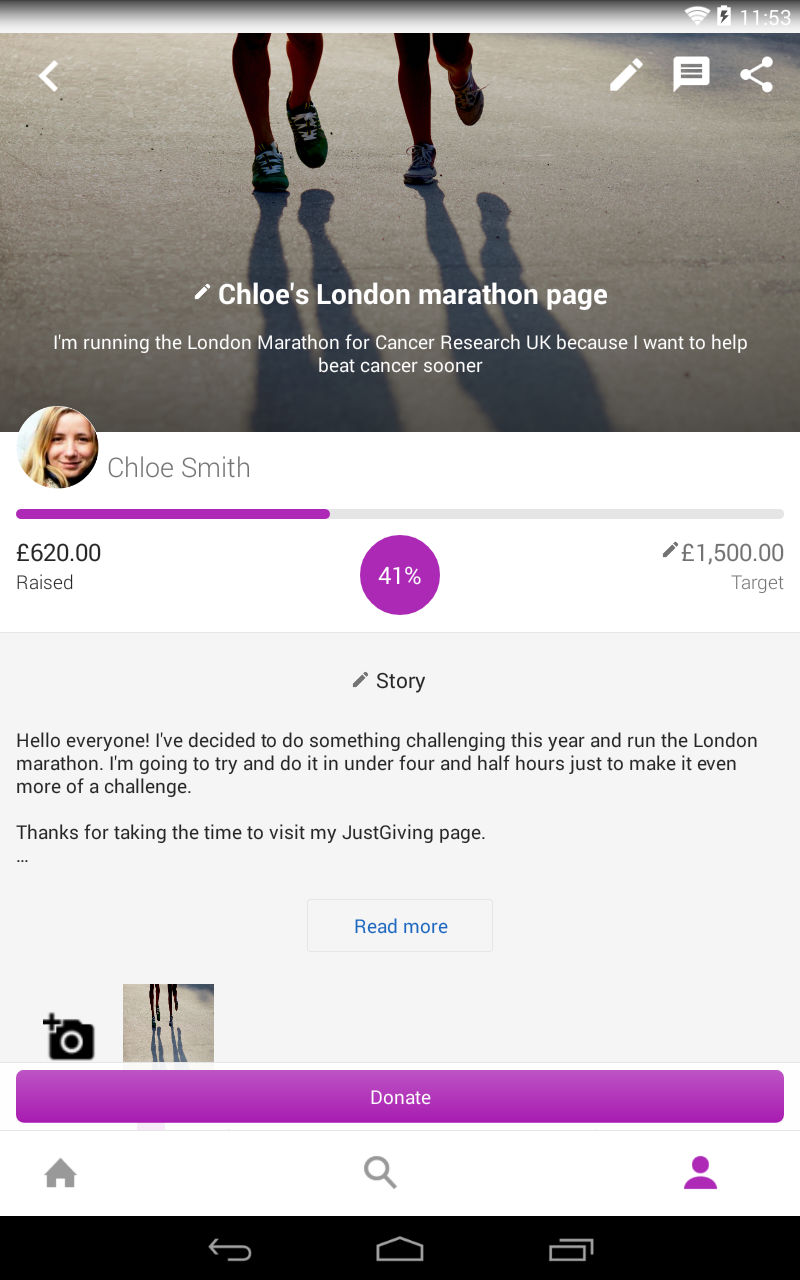 Here's some background on why we've built it.
Why the focus on mobile apps?
Well there's a few reasons:
Mobile is taking over the world
There are three billion IOS and Android handsets and two and a half billion smartphones on earth. Half of Facebook's base is mobile-only. That's 52% of over one and a half billion people*. 
Mobile apps = internet
There has been a shift in behaviour, with more minutes being spend online using mobile apps than on desktop. This is being driven by millennials, with 18-24 year olds spending over 90 hours a month on mobile apps in 2015. Overall people now spend 87% of their mobile internet time on apps, rather than in mobile browsers.
Mobile apps drive greater engagement
Whilst gaining an app audience is hard, once you've got one app users on average spend 18 times more time on apps than mobile web visitors. Once they've got the app, their loyalty is high.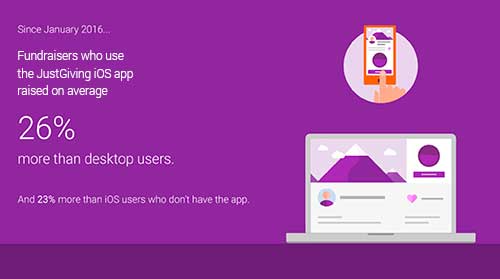 That's a global story, the next question is…
What did we learn from our iPhone app?
Loads, let's start with the stats:
–          So far we've had over 200,000 installs of our iPhone app
–          180,000 installs of latest version
–          We get around 18,000 new installs a month
–          And we have 10,000 daily active users
What the users think:
–          95% of the users we surveyed gave us a 👍
–          50% of app users said we helped them raise  💰💰💰 more 
–          90% of app reviews are 4* or 5*
So, they love it – but do they raise more with it? YES:
–          Fundraisers who use the JustGiving iOS app raised on average 26% more than desktop users
–          They also raised 23% more than people only using the mobile site
An amazing result! We also learnt app users:
–          Can't get enough of the donation push notifications
–          Want to upload rich updates to their fundraising pages (like photos and video)
–          Love the app because it makes sharing so easy
We took all these learnings and applied them to our new Android app.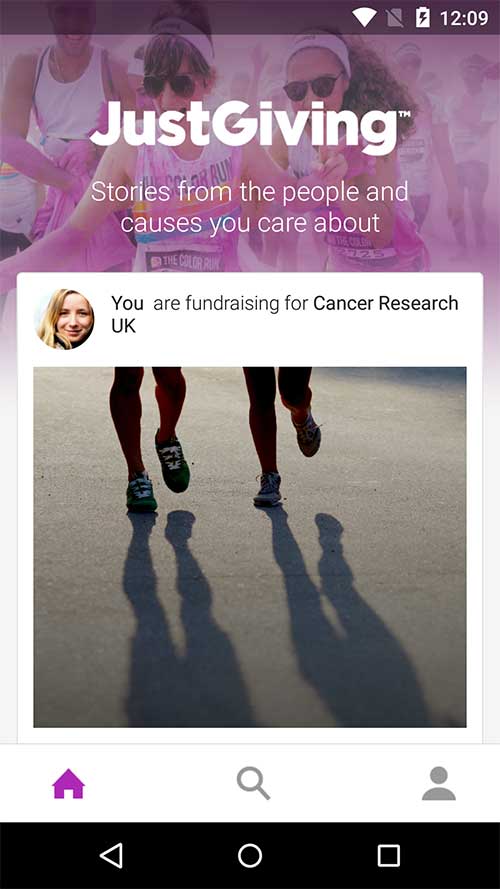 More about the JustGiving Android app:
–          We built it using Xamarin – a software that allows you to build for both iOS and Android
–          Like our iOS app we built in in house, so we can keep improving and iterating
–          You can donate on it! Google have no restrictions on donating to charity in an app – Apple force you to drive people into their mobile browser. For Android we've built a native payment process which is super smooth
–          It's live now, so go get it from the Google Play Store here.
*all stats about mobile use not on JustGiving are taken from http://www.slideshare.net/a16z/mobile-is-eating-the-world-2016
Get inspiration in your inbox!
Don't miss out on digital fundraising tips, tools and trends.
Deborah looks after JustGiving's paid media channels. She loves creating ads that engage and inspire their community, and spread the word about JustGiving around the world.