Over £38 Million Raised By London Marathon Fundraisers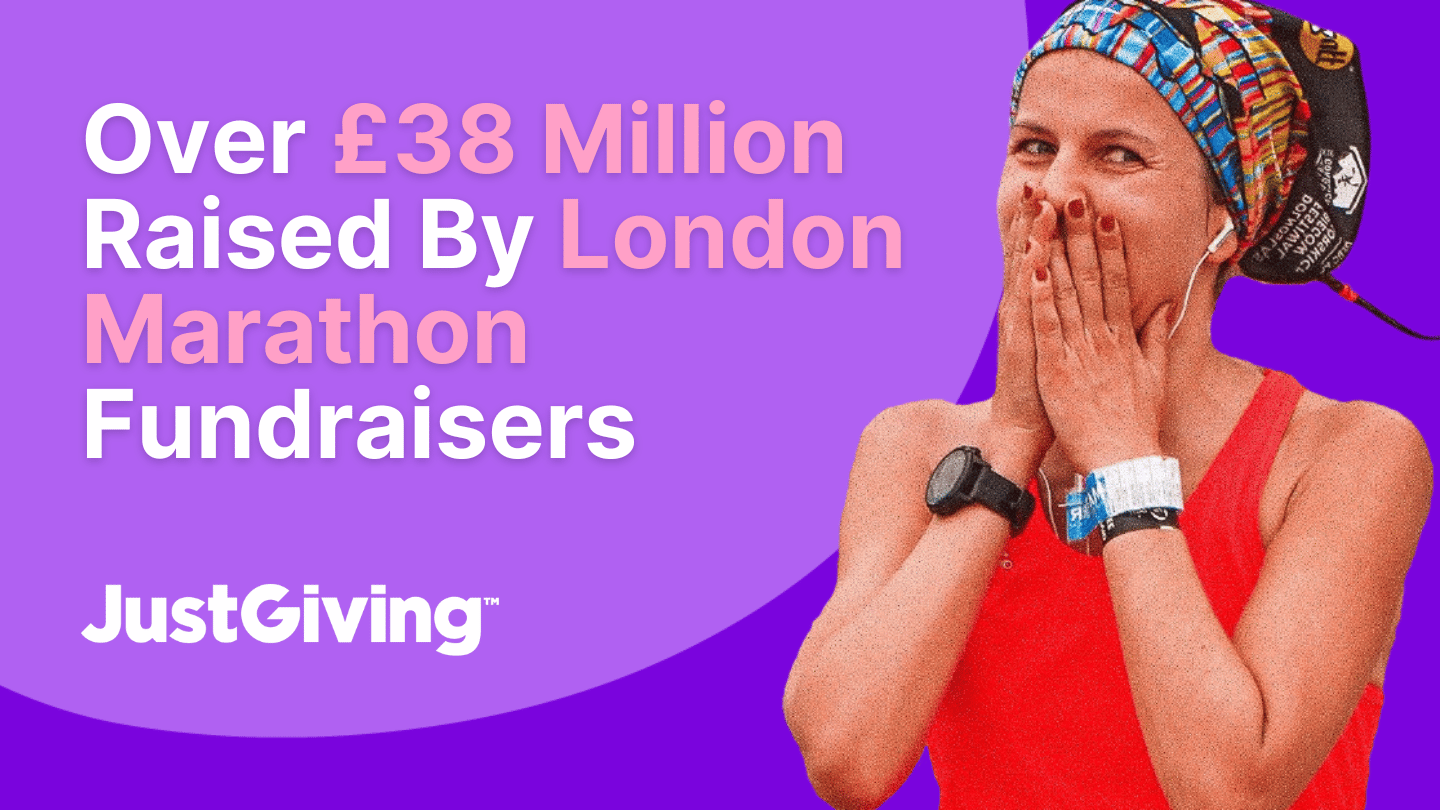 We couldn't be more proud of our London Marathon fundraisers, who raised a total of £38 million for the charities that mean the most to them this year. After so many in-person fundraising events were cancelled in the last few years, it was amazing to be back on Tower Bridge with our JustGiving cheer squad to soak up the incredible atmosphere.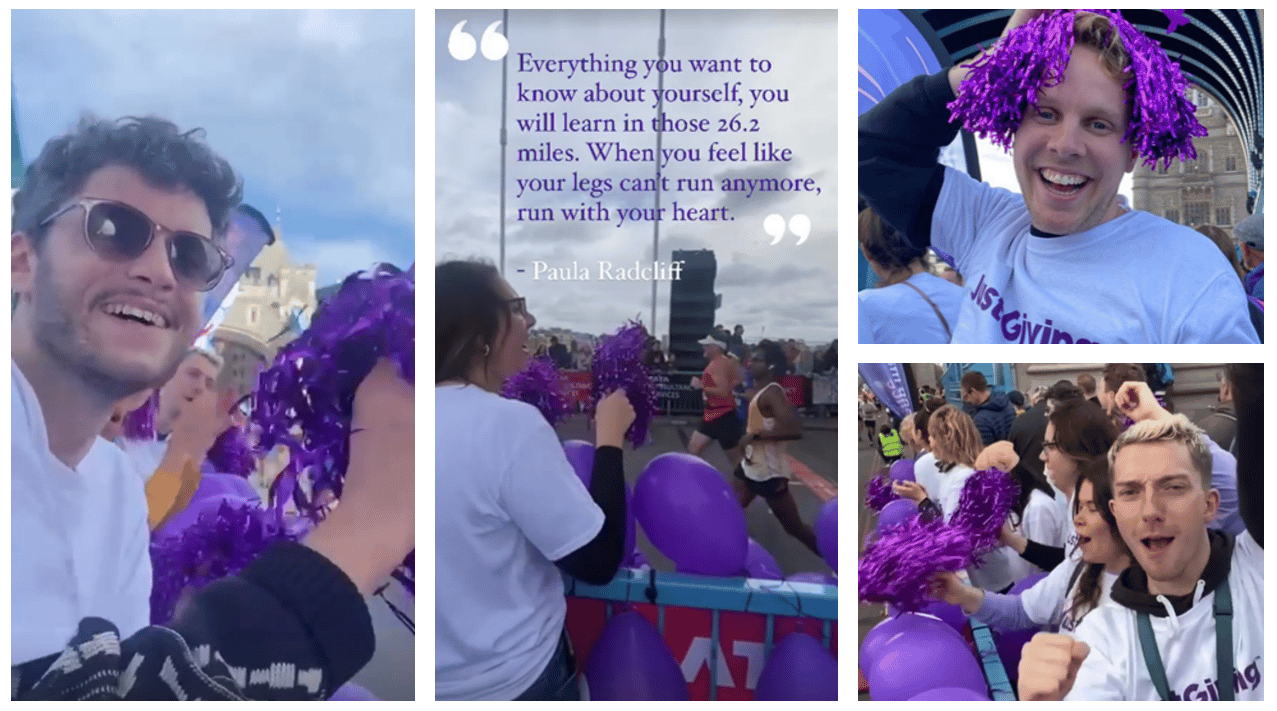 On the big day alone, over £2 million was donated to over 20,000 JustGiving fundraisers crossing the finish line for causes close to their hearts. Over 1,700 charities will benefit from their hard work, training and dedication.
Here's a few stand-out pages from this year…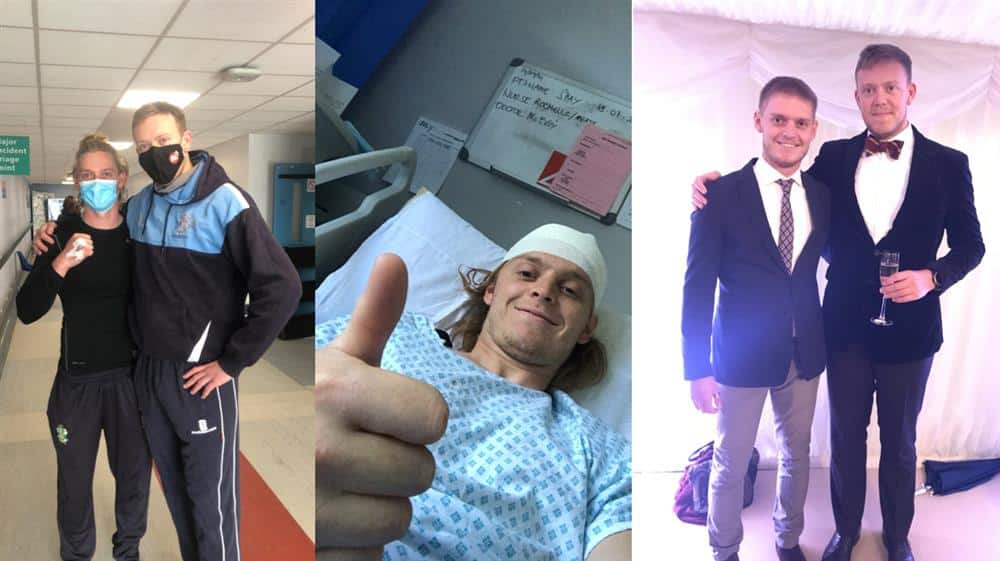 For me, to go from being paralysed down one side and unable to walk to running the London Marathon this year will be a great achievement. And to do it with my brother, who has been a rock for the entire family throughout everything will be amazing.

Shay Emerton
At just 24-years-old, Shay Emerton was diagnosed with a Brain Tumour known as an Astrocytoma grade 2. As part of his recovery process, he began exercising with his brother – which helped him feel 'in control again' and motivated him to sign up for the 2022 London Marathon. In the end, he raised an incredible £28,345 for Brain Tumour Research, who fund long-term, sustainable research to find a cure for brain tumours. What an incredible achievement.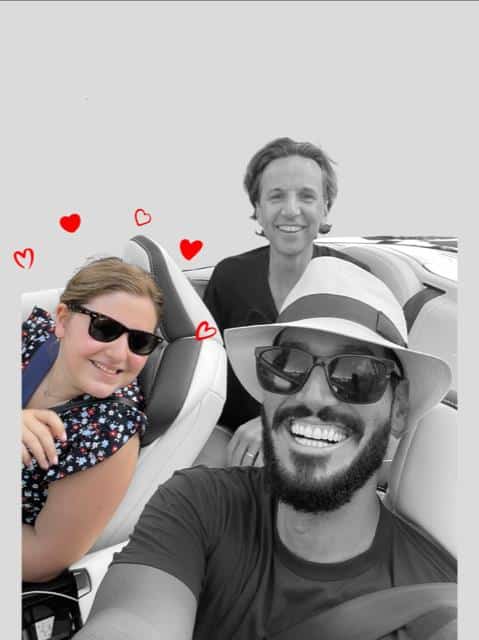 Our Lucy was born with HH and has been fighting every day for 16 years with all the different complications that this condition has thrown at her.

Hassan and YoYo
Hassan and Yoyo were inspired to run this year's London Marathon for Hope For HH, after their daughter Lucy was born with HH (Hypothalamic Hamartoma).
Hypothalamic Hamartoma is a tumour located in the centre of the brain that creates a variety of complications. It forms during gestation and is a very rare condition that is commonly associated with a spectrum of clinical, endocrinologic, and psychosocial comorbidities, including refractory epilepsy.
The duo raised £116,431 for Hope for HH, which will help people with HH all around the world and fund research into fighting the condition.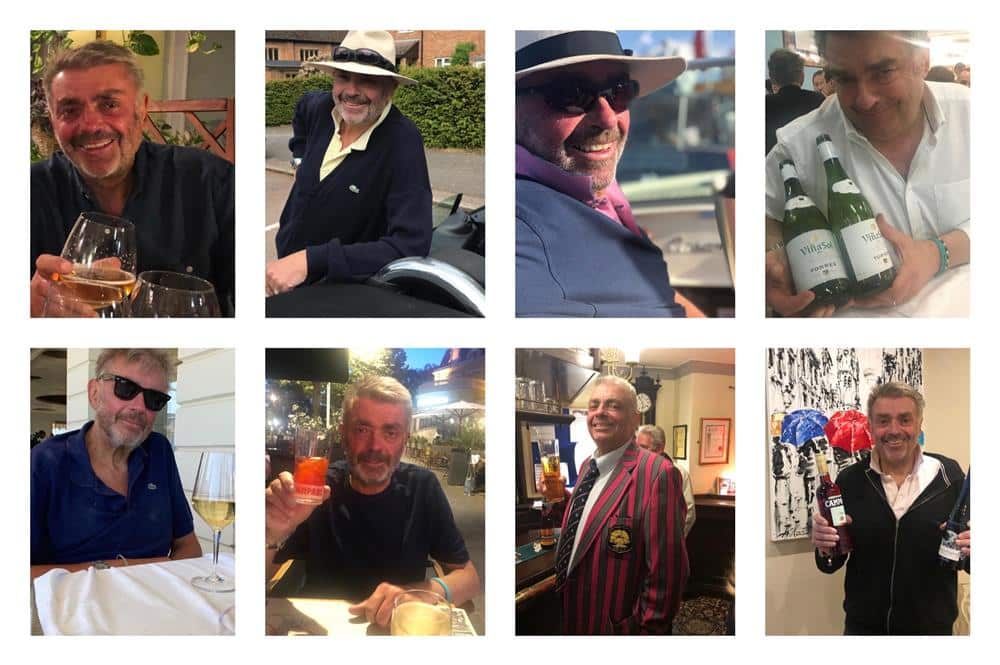 2021 will be the year my life changed forever. Rick was taken from us by Bowel Cancer on 2nd July at just 64 years old. He had so much still to live for and was the strongest, most selfless loving man I have ever met.

Jackie Morel
After Rick sadly lost his life to Bowel Cancer at just 64-years-old, his family decided to run the London Marathon in his memory, creating their very own fundraising team: 'Team Rick'. The team comprised of his wife, his children, family and close friends – and they raised a huge £44,071 for Bowel Cancer UK. Their donations will help fund vital research into a cure and support for those living with Bowel Cancer.
Thank you to everybody who took part
This year, we saw a 43% rise in London Marathon donations. We're honoured and grateful that charities and runners put their trust in us year after year.
We think Pascale Harvie, our President and General Manager, puts it best…
"It never fails to inspire us to see the efforts people will go to in support of causes close to their hearts and the huge adversity humans can find the strength to overcome.

Huge congratulations to all of those involved from the team at JustGiving and thank you, on behalf of the 1,700 charities that will benefit as a result of your hard work and dedication."

Pascale Harvie, JustGiving President and General Manager
So from everyone here at JustGiving, to all of our fundraisers, donors and charities… thank you for making the 2022 London Marathon the best one yet.
Get inspiration in your inbox!
Don't miss out on digital fundraising tips, tools and trends.
Becky is the Community Manager at JustGiving. She's passionate about storytelling, and inspiring people to help charities raise more.