Product spotlight: social notifications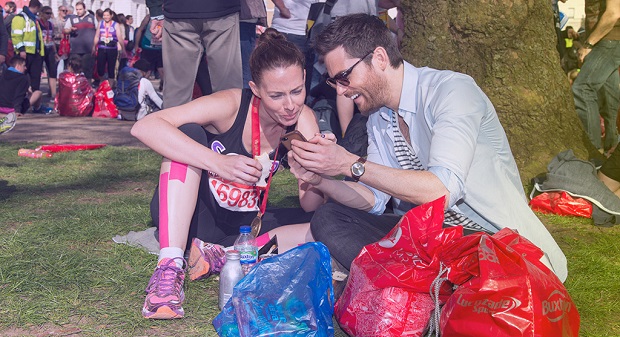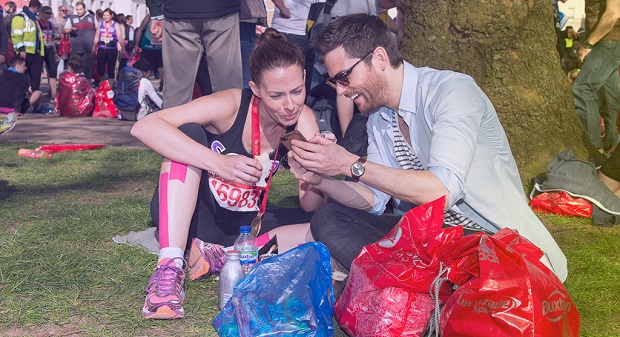 Among the most exciting elements of JustGiving's new social platform for giving are new social notifications: updates to help fundraisers reach more people, inspire more action and raise more money for the causes they care about.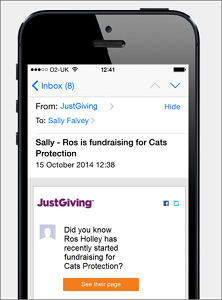 Working in a similar way to other social platforms, JustGiving now automatically notifies users about activity within their networks. We send email updates to users when:
A person in their network starts fundraising
A fundraiser reaches 80% of their target
A person in their network hits their fundraising target
A fundraiser has an event tomorrow
This means anyone using JustGiving is kept up to date with their friends' fundraising progress, helping people to discover and be inspired by the amazing things their friends do for the causes they care about.
How social notifications work
JustGiving identifies a person's network using our GiveGraph, which tells us a fundraiser's relationship to other fundraisers, sponsors or donors through their past history using JustGiving. We're only contacting users who have opted in to hear from us. If someone doesn't wish to receive notifications, they have the option to unsubscribe from them. Our experience tells us that people want to be kept updated about their friends' fundraising. Social notifications encourage people to share or view a fundraising page, though they never ask someone to donate. It's still up to each fundraiser to decide who they'd like to ask to give to their cause.
How successful are social notifications?
We started testing social notifications in late September and so far we've had great feedback from users and some impressive results:
Social notifications have driven over 200,000 supporters to fundraising pages on JustGiving.
The evidence suggests people like receiving them, as opt-out rates have been minimal at around 0.2%.
We've discovered that receiving a social notification means a user is statistically more likely to visit a fundraising page than if they hadn't received one.
What's next for social notifications?
Social notifications are a key part of our new social platform: helping charities and their fundraisers reach more people, inspire more action and raise more money. We'll be carefully monitoring their impact over the coming weeks to make sure they're as effective as possible in helping fundraisers' to achieve their goals, and supporters to discover the amazing things their friends are doing.
Get inspiration in your inbox!
Don't miss out on digital fundraising tips, tools and trends.
Ben joined JustGiving in April 2014 after 4 years working for RAPP Data where he was responsible for the delivery of CRM activity across clients such as Mothercare, ESPN and The Open University. He is a self-confessed data marketing geek, with a real passion for e-crm and analytics.