Product Update: August 2021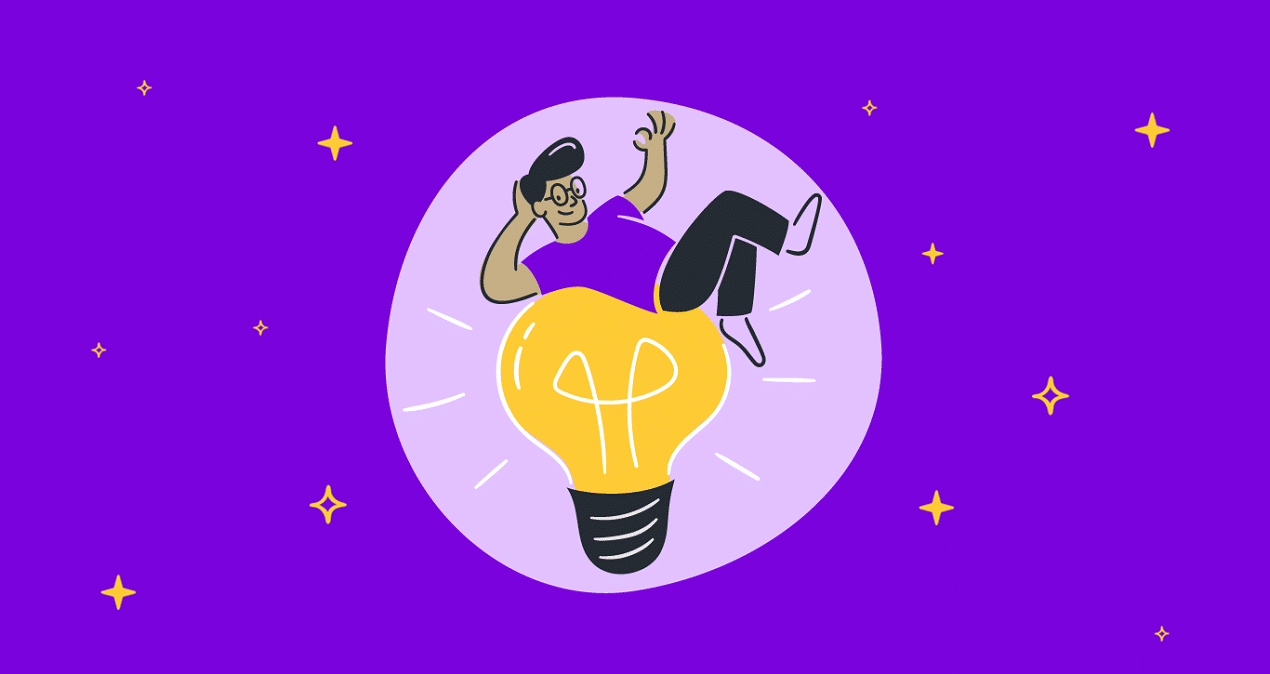 We have some exciting updates to share with you this month, including our ongoing commitment to online security, JustGiving's expansion overseas, an update to In Memory pages and the latest news about Giving Checkout.
Giving Checkout Update
We are excited to let you know about the latest update to our free direct giving tool – Giving Checkout. You can now choose between three to five suggested donation amounts to display in your Giving Checkout.
Soon, you will be able to add text prompts for these suggested amounts – for example, "£100 gets you 99 bottles of water". Watch out for this in the dynamic preview now available in the Giving Checkout area of your charity account.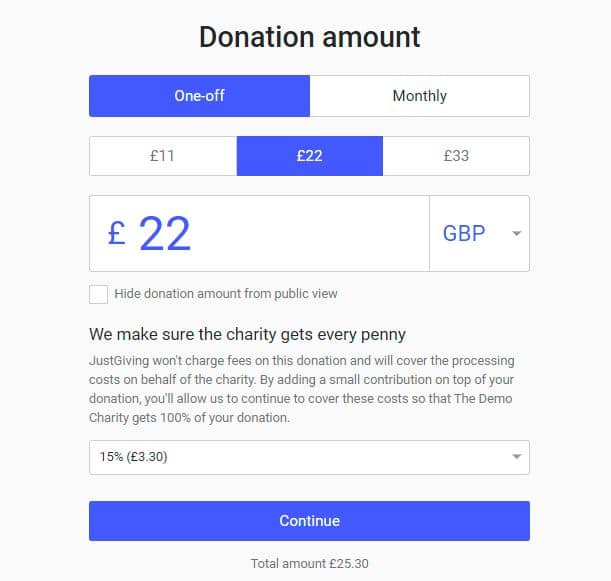 In Memory Update
We've taken the opportunity to update the performance and design of our In Memory collection pages.
These pages sit at the /remember domain and act as a collection of all fundraising efforts towards a given individual that our community wants to honour and remember. It includes a list of all fundraising pages connected to the cause, and a list of all charities associated with the fundraising effort who will receive funds as a result of the donations received.
Crucially we've moved this page to a new mobile responsive view and brought it in line with our existing fundraising and team page designs. All pre-existing In Memory pages have been seamlessly moved to this new design and we've ensured that all data has been successfully migrated across.
Two-Factor Authentication is Rolled Out
This year, we are releasing two-factor authentication as a requirement for all administrator accounts. We have been rolling out the requirement to some users already and expect everyone to leverage two-factor authentication by the end of the year. Keep an eye out for an email from us, we will give you a heads up 10 days prior to your account being updated.
Two-factor authentication is a version of multi-factor authentication, which is an electronic validation method in which a user is granted access to a website or application only after successfully presenting two or more pieces of evidence. You may be familiar with this experience when logging into other systems that require you to enter a code that is texted or emailed to you in order to access the program. This is a heightened verification approach that uses something you have, something you know, or something you are (like a thumbprint or face scan) in order to grant access.
This enhancement requires you to enter your username and password first. Then, a six-digit code will then be emailed to you, and you will submit that code in order to successfully log in. You will receive a prompt to submit a new code every seven days, upon log in.

By releasing two-factor authentication, we can fortify the security which keeps your donor, fundraiser and organisation's data even safer on JustGiving . This is an industry standard approach to ensuring each user is who they say they are and to keep your data safe and secure.
JustGiving launches in Canada
JustGiving launched in Canada in July this year following an early adopter programme (EAP) that saw Canadian non-profit organisations trial our peer-to-peer fundraising platform throughout 2020 and the first half of 2021. To date this EAP has raised over $1.3m in donations for a number of amazing causes!

"We've already seen so much good generated by this tool. It has helped more than 27 million users around the world raise billions of dollars for the non-profits and causes they care about. In fact, Canadian organisations have already raised over a million dollars during our early access programme," said Allan Hoffmann, president and general manager of Blackbaud's operations in Canada.
"We're putting easy-to-use fundraising technology in the hands of Canadians who are ready to take action—that's what we're most excited about. We look forward to celebrating fundraising achievements led by Canadians."
Get inspiration in your inbox!
Don't miss out on digital fundraising tips, tools and trends.
Haya Barlas is Head of Product Marketing at JustGiving. She's passionate about bringing people and teams together to launch new products that help charities raise more for their causes.