Raising money with Airbnb Social Impact Experiences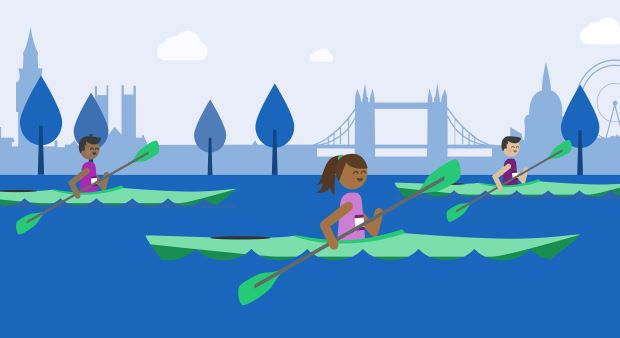 It's fair to say that with over 6 million listings across more than 191 countries, Airbnb is one of the world's most popular accommodation marketplaces. In 2016, the hospitality company created Airbnb Experiences – activities designed and led by people in their local area. They provide an opportunity for anyone to share their hobbies, skills, or expertise without needing an extra room or home to do so. Experiences allow guests to immerse themselves in the culture of their travel destination.
As part of the Experiences launch Airbnb also built its own program to benefit charities and nonprofits called Social Impact Experiences. The program, which was built around the inherent good of travel, is a new and innovative form of fundraising. We have all the details that you need to know, including how it can be used to generate additional funds all year round.
What are Airbnb Social Impact Experiences?
Through Social Impact Experiences, Airbnb empowers charities and nonprofits to fundraise whilst promoting their mission. The company also wants to create a platform for hosts to share Experiences that will encourage its community to engage in social causes around the globe.
All Social Impact Experiences are booked and paid for via the Airbnb website or mobile apps. As part of the initiative, Airbnb waives its service fee . This means that 100% of proceeds go directly to achieving the charity's mission.
The benefits of running a Social Impact Experience
39% of charities believe they're experiencing a decline in income as a result of not investing enough in new activities. Social Impact Experiences could be the perfect remedy for this.
Fundraising on your terms
You can decide what your organisation wants to achieve through hosting a Social Impact Experience and then build a fun or exciting activity around your mission and capabilities. It can last a few hours or a few days, be hands-on or educational. The key to the experience is to provide access to your community or cause and showcase your expertise.
Reaching new audiences
Experiences appear on Airbnb's website and in its mobile apps. This gives you the chance to reach a whole new audience and introduce them to your mission. Experiences are also an innovative way to interact with your current donors, allowing them to learn more about what you do from a different perspective.
Raising funds
As Airbnb waives its standard fees for Social Impact Experiences, it's easy to work out the running costs for your charity or nonprofit. This also allows you to know exactly how much you'll need to charge to generate a profit.
"Becoming a Social Impact Experience host really has been a no-brainer for us, and we're proud to be part of the Airbnb community!"
Kal Wabb, Development manager at The Pirate Castle 
London boating charity, The Pirate's Castle, is a great example of how Airbnb's Social Impact Experience can benefit smaller charities. In May 2018, they launched 'Discover London's Canals by Kayak', short kayak tours that fit in around their current pre-existing community sessions. In the first year alone, they raised over £8,000 and had bookings from over 300 participants. They've now launched a second Experience and as a result, have already generated over £9,500 this year.
When asked their thoughts on being part of the initiative they shared,
"The platform helps raise awareness about our work and lets us share our passion for what we do with lots of new people. The flexibility means we can turn down-time into much-needed doubloons, without compromising capacity for our charitable activities. And, unlike grant funding, we can spend the money on whatever The Pirate Castle needs most."
How to launch your own Social Impact Experience
If you like the sound of running your own Social Impact Experience, then you can find out more by joining the Airbnb team on 26th September at 3pm (GMT) for an interactive online webinar, covering:
– The history of Airbnb experiences
– Social Impact Experiences around the world
– Tips on designing a successful experience
– How you can leverage the platform for your org
In the meantime, you can find out more about Social Impact Experiences and becoming a host here
Get inspiration in your inbox!
Don't miss out on digital fundraising tips, tools and trends.
Toni Gregory is a Content Marketing Specialist and B2B copywriter.