Why I'm recruiting more remote workers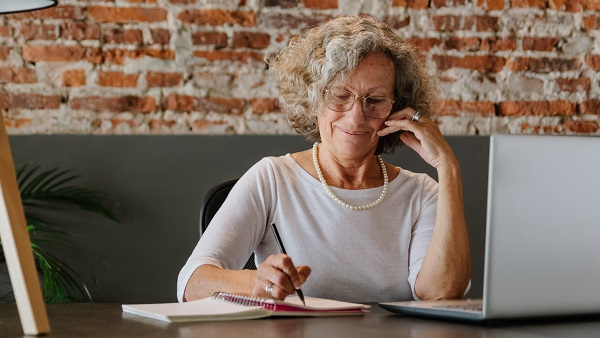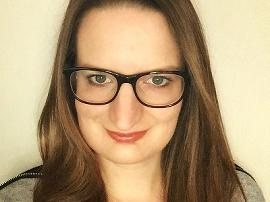 Emily Casson is Digital Marketing Manager at Cats Protection and a member of the IoF Expert Panel on Equality, Diversity and Inclusion. In this post she explains why more fundraising teams should embrace remote working and the benefits it has on employing a diverse workforce.
After receiving hundreds of applications to join my team over the past year, I'm often approached about why I'm bucking the trend in the charity sector and finding recruitment so easy.
One of the reasons is because I'm recruiting remote workers, instead of being office or London-based. I'm opening up recruitment to a phenomenal pool of people. The sector needs to move with the times and recognise modern technology means the days of inflexible 9-5 desk-based jobs should be long gone.
Staff that are offered flexibility and supported by their organisation are generally happier staff. Happy staff are undoubtedly more productive and loyal, thus improving your results and reducing your staff turnover and recruitment costs. Not to mention the potential savings on expensive, large, London offices.
But how can I trust my staff to work from home?
Quite frankly, if you can't trust your staff to work from home, then you have bigger issues than their working environment, you have the wrong staff.
Remote workers definitely need support, as do all staff, and potential loneliness and isolation needs to be considered but every organisation should be looking after the mental health of its employees anyway. Things such as weekly team Skype meetings and regular catch ups over a cuppa on video call are so important. Face to face meetings are vital too, but I find my team's monthly in person meetings are more focused and productive meetings; we value the time together more.
At the end of the day we work in the fundraising sector, so it is easy to judge success by the amount of money raised. My team's phenomenal income growth speaks for itself.
Do we need to 'show up' more as a sector?
I believe everyone could be the 'right fit' for the fundraising profession. There are many people who are unable to do a 9-5 office job in London. They may have a disability, family commitments or (as in my case) they just don't want to live down south.
I'm a proud Northerner and I've seen first-hand that London-centric charities are missing out on some amazing candidates. There are 413 fundraising jobs currently being advertised on CharityJobs within 20 miles of London, only 32 fundraising jobs are advertised as home-based and only 5 within 20 miles of Newcastle. How is that a fair and inclusive sector?
Remote working allows you to keep hold of amazing candidates, two of my team are moving to different areas of the country this year and in an office-based role that would have meant them leaving the organisation. Instead the only change will be a different background for our Skype calls.
I get daily calls from people looking to leave office-based jobs due to the impact commuting is having on their mental health and work/life balance. Charities are at risk of losing a lot of talent if we don't present the options that are available in other sectors. I'm not advocating for all fundraising roles to go entirely remote but do you give your staff options? Whether that is part home, part office-based or condensed hours- there are so many ways you can make fundraising more inclusive.
Introducing the option of remote working will be a culture shift for some organisations and it is crucial to consider how to facilitate team working with a mixture of remote and office based staff. These could include practical steps, such as creating areas where office staff can easily video call remote workers and also wider setting of expectations and communication tools.
How can you get started?
Challenge your organisation – does that role really need to be office-based or is that just the way things have always been done and with modern technology it is no longer justified?
Talk to charities who are making it work and ask them to share their top tips on creating a working culture supportive of remote working
Stop and think about remote staff when arranging office meetings i.e. no more Monday 9am meetings in London, remember to send presentations to those dialling in etc
Think about the mental health of employees and introduce a Mental Health First Aid scheme.
---
This post was first published on The Institute of Fundraising blog earlier this year. For more on remote working, check out this twitter thread to read the great tips and insight shared by Dan McNally (from Sue Ryder) and Jo McGuiness (from The Stroke Association) at last week's IoF Fundraising Convention.
Get inspiration in your inbox!
Don't miss out on digital fundraising tips, tools and trends.
Sally Falvey has worked in online fundraising for over 10 years, and is the Head of B2B Marketing at JustGiving. She's passionate about helping all charities use the latest technology to be more efficient and raise more money.