Seven ways to win at event fundraising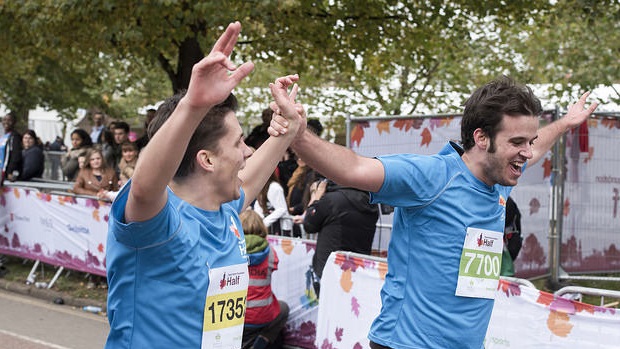 Event fundraising is big business for charities. In fact, GSi Events who are the organisers of the Edinburgh Marathon Festival raise over £4 million for charity annually. There is no substitute for the joy of your fundraisers crossing the finishing line or a tuxedo-laden dinner do when it comes to raising big cash. Matt Collins shares seven top tips to make the most of event fundraising:
1. Be bolshy
The single biggest barrier to people donating is simply not being asked. Forget the negative coverage – fundraisers are in far greater danger from being too timid in their asks than too overbearing.
Cheer loudly at marathons, shout your cause from the rooftops, and be crystal clear on the consequences of not raising the money you need. Being bolshy is the single most important skill for fundraisers. This applies to people fundraising for your cause too, of course, so equip your fundraisers with the skills to make that all important ask.
2. Share the pain
Let's face it – there can be a relentless pressure to be positive about raising money for charity. But a lot of fundraising challenges are the exact opposite of fun, which is why people sponsor it in the first place.
I myself did Movember last year, and just one week in, I truly hated looking in the mirror (much to the amusement of those I met).
Remind your fundraisers to repeatedly tweet, post and email their contacts to tell them just how much the event is 'hurting'.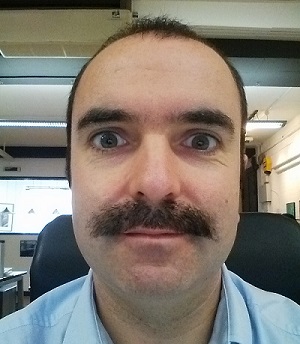 3. Make the most of text
Capitalise on the tidal wave of good feeling on the day of the event.
If your supporters are going to pick up a microphone at the event, get them to tell the audience about just one person your charity helps (let's call them Steve). Then, if you're a UK charity, ask everyone present to get out their phones and text a small donation via JustTextGiving to help people like Steve. The waves of positive energy and the face-to-face ask will be impossible to ignore.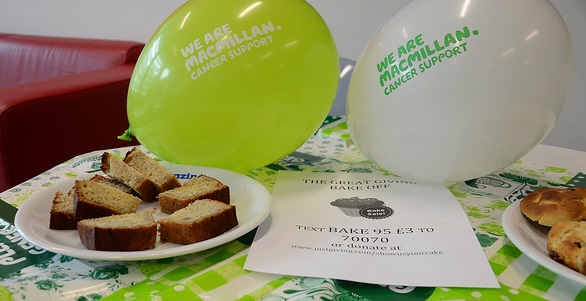 4. Tell your story
Before, during and after the event, email is your friend. Support your fundraisers in emailing their closest friends and family about what motivates them to raise money for your cause, how they're getting on, and most importantly, how they are feeling. This really works. This marathon runner  raised £5,000 through a series of emotive emails.
If possible, your fundraisers should email their biggest prospects individually to make the ask. It's harder to say no when someone asks you one to one instead of in a group email.
5. Retarget people on Facebook
If you are managing hundreds of fundraisers taking part in a specific event, you can use custom audiences on Facebook to show ads just to them.
For example, you could encourage your fundraisers to create their JustGiving page by creating a custom audience on Facebook using their email addresses. Then create a visually appealing advert linking to JustGiving.com encouraging them to set up their page to reinforce the message. Well worth the cost, which is often just a small amount per click.
6. Follow up the next day – without fail
The good feeling inevitably fades with events, so strike while the iron is hot. If you had attendees, sponsors, donors or even no-shows, be sure to email the day after the event to make sure that tidal wave of positivity doesn't peter out into a tiny stream. Ask again, and send them an awesome image from the event (even if it's to show what they were missing).
7. Let it go
Your fundraisers are full of creativity so let them run with it, even if you're itching to throw your Brand Guidelines at them.
For example, a Twitter user recently created a Choose Your Own Adventure (remember those books? I loved them as a child) out of Twitter accounts. A delightfully simple idea. Your own fundraisers have the same insane creativity up their sleeves – empower them to set it free in the pursuit of funds for you.

Have you got an event fundraising tip to share? Please comment below.
Related reads:
Start your fundraising with a bang in 2015 – some top tips
Event fundraising tips for your marathon runners
How to grow your fundraising event by the Mark Pollock Trust
Get inspiration in your inbox!
Don't miss out on digital fundraising tips, tools and trends.
Matt Collins is managing director at digital marketing agency, Platypus Digital, and tweets @charitychap