Six successful charity video campaigns
Everyone loves video. The fact that YouTube has over 1 billion users who watch hundreds of millions of video every day proves that it's one of the most engaging types of content. It feels like the golden ticket to driving engagement on social and to get your message across, particularly to new audiences.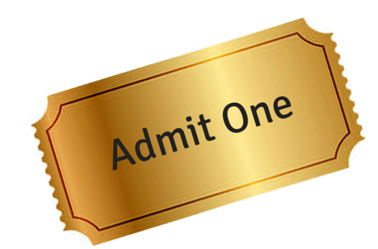 What makes a video compelling?
Videos that hook you in within the first 10 seconds and create an emotional reaction are the most compelling to watch. However, charities have been criticised in the past for using shocking, sad and guilt-inducing videos in an attempt to evoke emotion in the audience and increase donations.
Shock tactics are undoubtedly a cornerstone of charity advertising, because they work. But is it time for a new tactic? Celebrity comedian Jason Manford is one of many to publicly criticise 'guilt tripping' adverts and push for change:
"When you blast our screens with guilt-inducing pictures and slogans, it is an insult to the people who donate to charity. It presumes that we can't empathise with the situation."
Instead, he encourages charities to create ads that make people feel good about their involvement and be inspired by a warm and fuzzy feeling, rather than one of guilt.
Here are six charity videos that do just that
Scope
End the Awkward & End the Awkward 2
[iframe id="https://www.youtube.com/embed/f0Ud5q55oxQ" align="center"]
Scope has been running its End the Awkward campaign since 2014 and is back again this year with another set of ads.
The short videos are fronted by television presenter Alex Brooker and looks at awkward situations that can occur around people with disabilities. The films tackle cringe-worthy moments head on and gives tangible advice in short, digestible chunks.
The campaign videos are supplemented on their YouTube channel with interviews, more awkward moments and personal stories.
Top tip: Create further videos based around your campaign, such as behind the scenes, interviews with the people featured etc to further engagement.
Childline
What happens if you call Childline?
[iframe id="https://www.youtube.com/embed/KFssYodEpEE" align="center"]
Childline is a great example of a Youtube channel that is perfect for their target audience. They use animation, typography and popular vloggers to get their messages across in a unique, accessible manner. Childline tackles a wide variety of issues that affect young people, such as child sexual exploitation, porn and eating disorders. The videos end positively with clear calls to action for young people and their parents.
Top tip: Make sure you include a call to action in your videos. Whether that's making a donation, signing up to a fundraising event or signing a petition. Give viewers the opportunity to take action.
St John Ambulance
The Chokeables
[iframe id="https://www.youtube.com/embed/FOadfXZBc5o" align="center"]
St John Ambulance have done a cracking job with The Chokeables, which is a clever little animation showing small household items that a child could choke on, such as a pen lid, a jelly baby and a marble.
The videos are voiced by celebrities David Walliams, David Mitchell, Johnny Vegas and Sir John Hurt to bring together this collection that describes exactly what to do if your baby is choking. The rest of their channel includes practical medical advice and first aid tips.
Top tip: If your video is about something medical, be sure to have other resources to provide further information.
Smile Train
998 minutes
[iframe id="https://www.youtube.com/embed/cAesIJ1DpVo" align="center"]
Smile Train is an international charity that provides free cleft repair surgery to children across the world. They have tonnes of very short video clips – some silly, some serious – that demonstrate the power of a smile. The message is so simple that it needs very little explanation and so they have been creative in their animations and music choices to create bite size pieces of shareable content.
Top tip: Even if your cause has a serious mission, it's ok to show humour. Try to create balanced content that shows a variety of emotions.
Battersea Dogs and Cats Home
Looking for you
[iframe id="https://www.youtube.com/embed/45kkkX18puU" align="center"]
Now Battersea have a slight advantage here, because dogs and cats are cute and most people love animals. The Looking for You campaign combines real world with digital and tugs on your heart strings. Like the shoppers in the video, it makes you want to consider re-homing a dog. The music that they have used works perfectly for the message.
Top tip: try to find uplifting music to accompany your video but make sure that you have permission to use it. Here's a whole bunch of free music websites.
Rainforest Alliance
Just Follow the Signs
[iframe id="https://www.youtube.com/embed/GKMdHJosqmY" align="center"]
Rainforest Alliance created the video Follow the Frog two years ago, and it was an instant viral success. Their channel is full of similar content that uses humour, typography, great graphics and clear call to actions to encourage ethical shopping and living. Their newest ad, Just follow the Signs, tells us how to make simple changes to 'be better' and more environmentally friendly.
Top tip: Like Rainforest Alliance, only include one call to action in each video. Having more than one is confusing to viewers and will likely result in them taking no action at all.
What are your favourite charity video campaigns? Please share them in the comments below.
Have you downloaded our free banners to help you become JustGiving's Charity of the Year?
Get inspiration in your inbox!
Don't miss out on digital fundraising tips, tools and trends.
Emma Bennett is a charity blogger and works in digital for
High Speed Training
, who provide online safeguarding and personal development courses. She is a charity Trustee and Volunteer Coordinator for a Leeds Supplementary School, and a former researcher & administrator for Voluntary Action Leeds and Young Lives Leeds. Emma is extremely passionate about volunteering, young people and mental health and has worked extensively on a wide variety of third sector projects. Follow her on Twitter at
@emm_benn
.