Six tips for creating a great Giving Tuesday campaign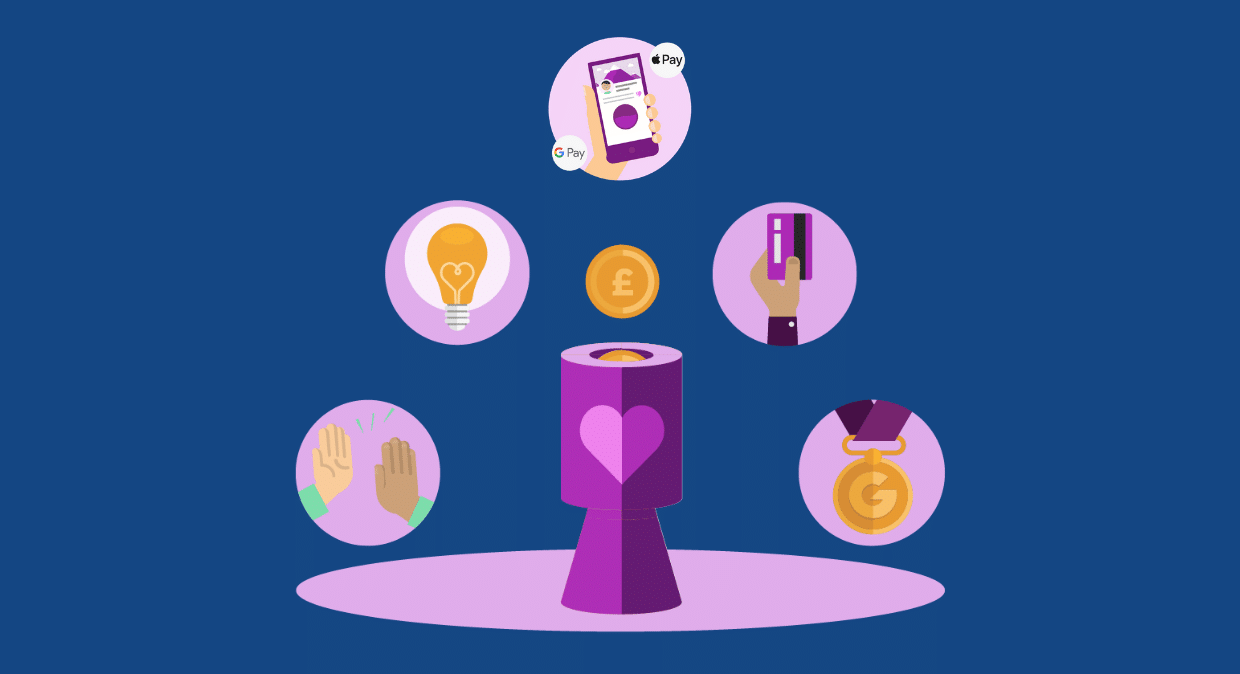 Giving Tuesday is a global day of giving which sees non-profits from around the world encourage their supporters to make a donation. This year Giving Tuesday, which will take place on the 1st December, has the theme of #GiveBack2020. As so many charities have gone the extra mile to continue providing much needed services throughout COVID-19, the hope is that the theme can be used to encourage members of the public to give thanks to their favourite causes by making a donation.
Whilst Giving Tuesday may only last 24 hours, you now have a couple of weeks to create a great campaign which will inspire your supporters into taking instant action. We've put together six top tips to help you get started.
1. Simplify the experience
If you're asking people to give, and give quickly, then make sure that you keep the donation journey simple – the more complicated it is, the more likely it is that someone will give up and not donate, so you want to take away the barriers. Start by creating a unique JustGiving Campaign Page which contains any information that your supporters may need, including the meaning behind Giving Tuesday. Next, make sure that you take full advantage of your JustGiving account by using your free campaign donation deep link (you can find more details on where to find yours here). These links shorten the donation journey, taking your supporters straight to the donation forms – which is great for social media posts or last minute reminders.
If you're not a member of JustGiving yet, find out how your can join for free.
2. Segment your database
JustGiving recently launched a new fundraiser email journey with 59 different email variations. Why? Because one size doesn't fit all! Take the time to segment your supporter data so that you can make the content relatable and inspiring, ending your messages with a relevant and targeted call to action.
3. Get noticed in your supporters' inboxes
Giving Tuesday is a popular day across the third sector, and with COVID-19 impacting income this year, you should anticipate your supporters receiving multiple emails both before and on the 1st December. So, how can you make sure that your email stands out? Test a variety of different email subject lines to see which captures your audience's attention. You can use free tools, such as CoSchedule's online subject line tester, to make sure that you're using the best options (and that your emails aren't getting trapped in spam filters). It's also important to think about your email's pre-header as this area is ideal for adding an extra, short summary that gives your supporter an extra reason to click open. Don't forget to test your subject lines and pre-headers on mobile devices!
4. Advertise
Did you know that only around 5.2% of your Facebook followers see your organic posts? Amplify your reach by putting a small amount of your marketing budget behind your social posts, boosting posts further by using eye-catching images, a direct ask and links to your Campaign Page.
5. Leverage online ambassadors
People trust people that they know—so when active and well-known influencers share your message and ask others to donate, the results can be huge. Engage with any existing ambassadors, or contact livestreaming and social media influencers, and ask them to be involved in your Giving Tuesday efforts. Make posting as easy as possible for them by sharing pre-written messages and links to your campaign
6. Stewardship
Giving Tuesday might technically be just one day, but what happens after someone gives a donation is extremely important. It's far more cost effective to retain an existing donor rather than try to engage with new ones, so make sure that you have communications in place to steward people towards being longer term supporters. Use your donor thank you messages as an opportunity to tell people about your end-of-year appeal or Christmas campaign. Our colleagues at Blackbaud recently released a handy End-Of-Year Fundraising Toolkit which shares lots of useful tips on how to create an effective stewardship journey.
Kick start your Giving Tuesday campaign!
If you have a JustGiving account then you can get your Giving Tuesday activities started by creating a dedicated Campaign Page (don't forget to use the donation deeplinks!). If you need any support in creating your Campaign Page then take a look at our handy JustGiving how to guide.
Get inspiration in your inbox!
Don't miss out on digital fundraising tips, tools and trends.
Toni Gregory is a Content Marketing Specialist and B2B copywriter.