Small Charity Bursary launched for Charity Slam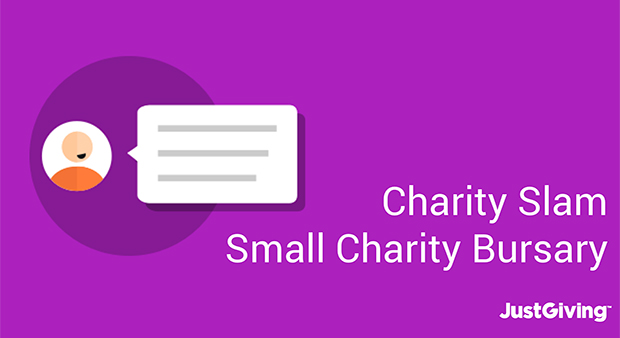 We are thrilled to announce our Small Charity Bursary is open for small charities who want to attend Charity Slam.
The bursary allows small charities the opportunity to attend for just £30, and you can apply until April 30th, 2018.
What is Charity Slam?
Charity Slam is the 'non-conference' for charity fundraisers, offering a place where fundraisers can learn by engaging with other fundraisers, experts and sector thinkers. At Charity Slam you will be hearing creative ideas and will be in a creative setting where you will be able to develop and evolve your own.
Who is eligible?
To be eligible for the special bursary your charity must have an annual turnover of less than £1,000,000 and consent to paying the £30 ticket price within seven days of the bursary confirmation.
'We are delighted to have JustGiving support Charity Slam, they have believed in the event from day one. The small charity places are integral to having a diverse mixture of charities at Charity Slam, and we cannot wait to be explore, create and experiment with fundraisers. The day's aim is to let everyone in the room be curious about their own potential income streams, and in a safe, friendly environment their ideas and confidence can grow. Its going to be brilliant' – Stephanie Isaacson and Tom Downie, Curators of Charity Slam
To apply just fill in the short form here.
Get inspiration in your inbox!
Don't miss out on digital fundraising tips, tools and trends.